I have finally managed to pick my top 20 favorite reads in 2021! Better late than never, right? But before anything else, I would like to thank each and everyone of you for being awesome! Thank you supporting me and my blog and for taking your time to read my posts. It really means a lot to me!
Now on to my top favorite reads. I read a lot of amazing books last year so I had a very hard time choosing just 20 books. My original list had 45 books on my list. I could just pick all of them but then this post will be much more longer. First, here's my 2021 reading stats:
Goal was 35 books | I read 114 books
52 Audiobooks, 39 Physical Books, 23 eBooks
19,277 pages | 26,364 minutes (439.4 hours)
Average rating was 3.7 stars
52 Backlist Titles | 1 reread book
Top three genres: Contemporary, Romance, Mystery/Thriller
In no particular order, here are my 2021 favorites reads!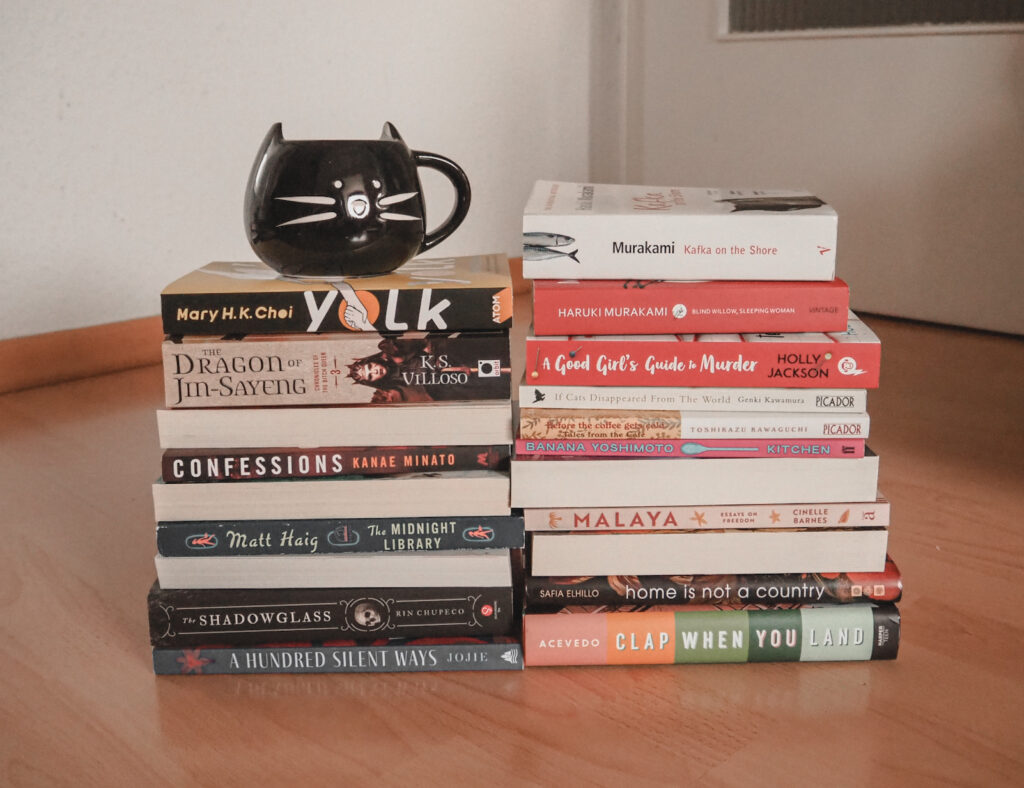 Before the Coffee Gets Cold: Tales from the Cafe by Toshikazu Kawaguchi, translated by Geoffrey Trousselot – Just like in the first book, the characters and their stories are interconnected. Each story is heartbreaking and bittersweet yet full of hope. I can't wait to read the third book which is yet to be translated.
A Hundred Silent Ways by Mari Jojie – I liked the author's writing style. I thought it's pretty impressive and flawless for a debut novel. The author's exploration of loss and grief are raw that it brought me to tears. A beautiful story about second chances.
Take a Hint, Dani Brown by Tali Hibbert – This is the second book in the Brown Sisters series. I'm starting to think that I missed something from the first book (Get A Life, Chloe Brown) because I enjoyed this one so much.
If Cats Disappeared from the World by Genki Kawamura, translated by Eric Selland – This was a thought-provoking read. It will make you think on how you're living your life and how little things around us can affect our lives.
Sugar and Spite by Gail Villanueva – I didn't expect to spend 10 minutes in bed crying (bawling my eyes out) after reading this book. Villanueva is one of my favorite authors and she never disappoints.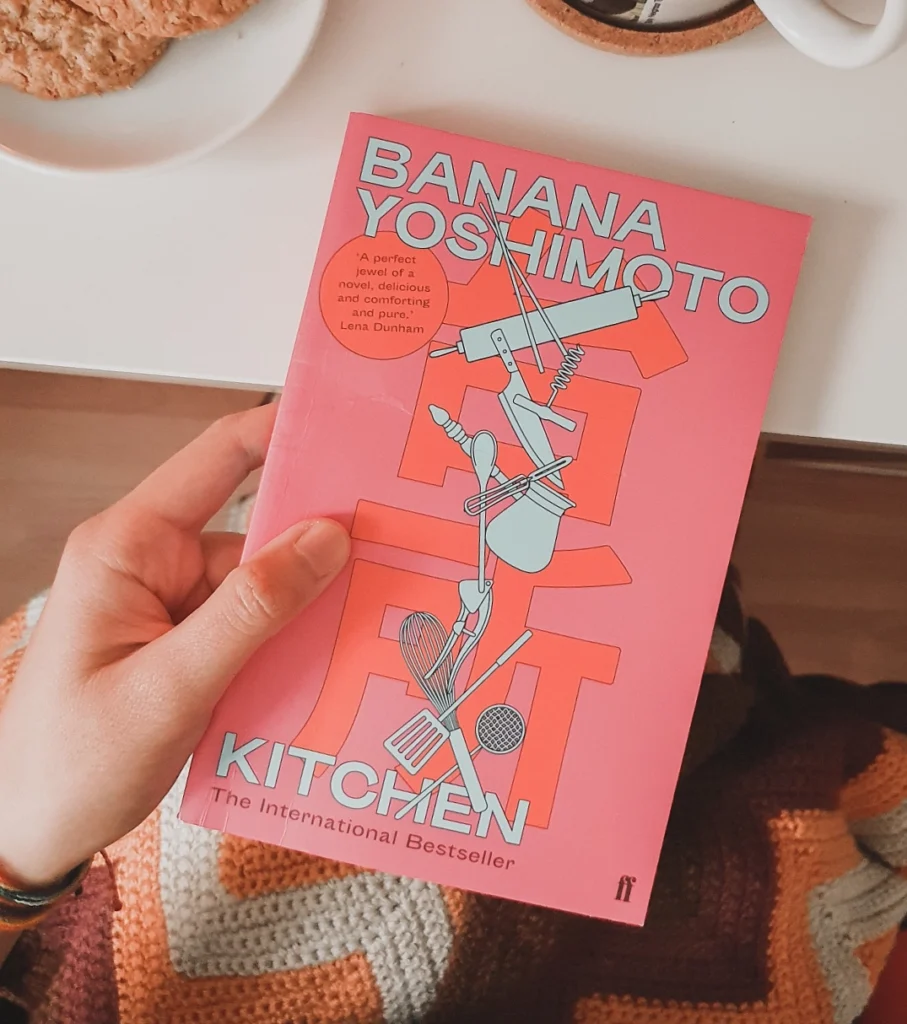 Kitchen by Banana Yoshimoto – This book explores the different ways people deal with grief. It's about loneliness, acceptance, and moving on. Kitchen is one of the books that will definitely stay with me for quite a long time.
Kafka on the Shore by Haruki Murakami, translated by Philip Gabriel – Just like with other Murakami books. They're those kind of books that you need to read and experience for yourself. I've also managed to not over-think or over-analyze everything in this book and it actually made my reading more enjoyable.
The Dragon of Jin-Sayeng by K.S. Villoso – This is one of the best and most epic endings I have ever read! No words!
The Shadowglass by Rin Chupeco – The last book in The Bone Witch trilogy! I still tear up whenever I remember Tea, her journey, and how beautiful and bittersweet the story has ended. I couldn't think of a different ending!
Blind Willow, Sleeping Woman by Haruki Murakami, translated by Jay Rubin and Phillip Gabriel – This is probably a perfect introduction to Murakami's works, in my opinion. My favorites are: Birthday Girl, The Mirror, The Year of Spaghetti, The Rise and Fall of Sharpie Cakes, Firefly, Chance Traveler, The Kidney-Shaped Stone That Moves Everyday.
Once Upon an Eid by S.K. Ali and Aisha Saeed – A brilliant short story collection that centers around young Muslim kids and Eid. We see different families and learn about their traditions or special ways to celebrate Eid. Some of the stories are heartbreaking and sad but I liked that they still have a positive and hopeful end.
Yolk by Mary H.K. Choi – I loved the dysfunctional but honest and relatable sibling dynamic. The writing is raw, beautiful, and painful to read at times. I even cried towards the end. It was incredible plus it has one of the most beautiful book covers.
Home Is Not A Country by Safia Elhillo – The story is written in verse and it's brilliant. It's heartbreaking yet very powerful. I wasn't expecting the magical realism element but I loved it nonetheless. I thought it added more suspense to the story. This was my first Safia Elhillo read and i'm already a fan!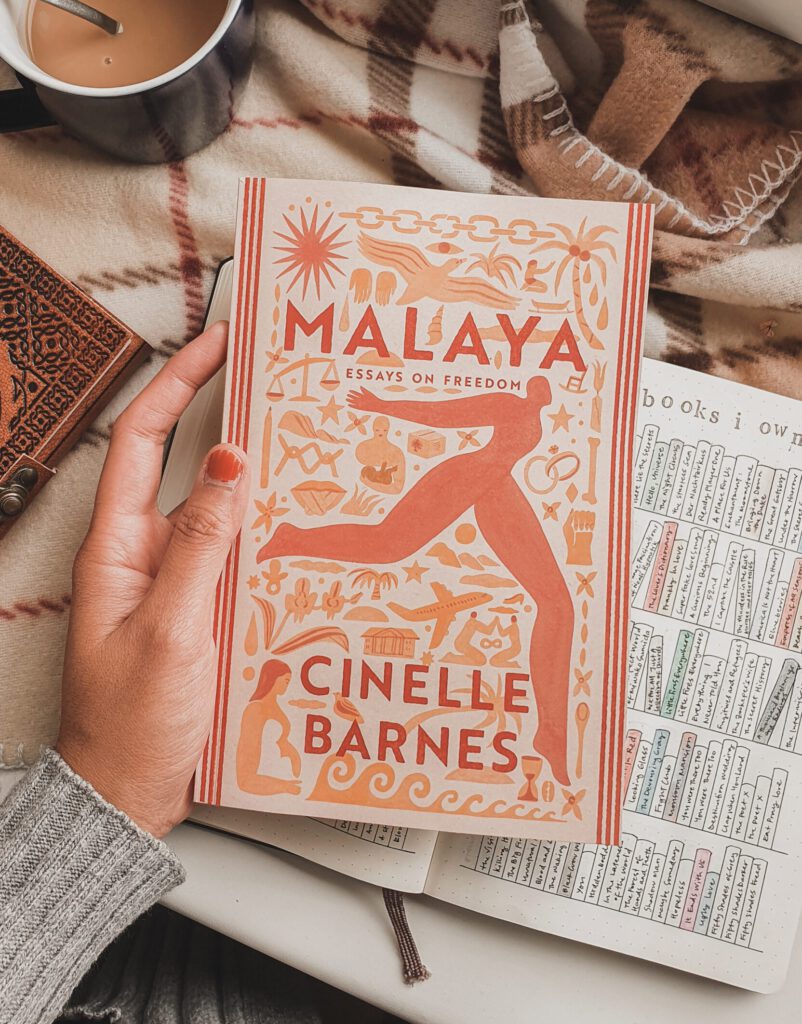 Confessions by Kanae Minato – This is definitely one of the best and unique revenge stories I've ever read. It is dark, disturbing, and utterly brilliant!
Malaya: Essays on Freedom by Cinelle Barnes – The author shares the challenges and struggles she went through as an undocumented immigrant in the U.S., being a first time mother and author while dealing with childhood trauma. Her writing is honest, rich, and very compelling. She doesn't shy away to important and uncomfortable topics. I highly recommend this book and her debut, Monsoon Mansion.
The Midnight Library by Matt Haig – This has a very intriguing and unique premise. It's easy to get into the story and I personally liked the short chapters. I thought the idea of the midnight library was interesting and also cool. Definitely a thought-provoking and memorable read.
A Head Full of Ghosts by Paul G. Tremblay – I really enjoyed listening to the audiobook. I liked that it's written in the past and the present timeline. It wasn't scary (at least for me) but there were disturbing, graphic, and creepy scenes. This book reminded me of Jackson's We Have Always Lived in the Castle.
Under the Whispering Door by T.J. Klune – This book has some similarities to Cerulean, but it's still unique. There were so many scenes that I loved. My favorite were definitely Mei the reaper and Apollo! I actually cried towards the end and I blamed Apollo for that. I liked the character growth and the humor! This book is heart-warming, funny, and very cosy!
A Good Girls Guide to Murder trilogy by Holly Jackson – I really enjoyed the use of mixed media in this book. It's easy to follow and it made my reading experience more entertaining. I also recommend listening to the audiobooks because it's nicely done!
Clap When You Land by Elizabeth Acevedo – This one is a reread. I listened to the audiobook last year and it was amazing. I wanted to read it again right after I finished it. I'm a huge fan of Acevedo's works! She's very talented. Her works are incredible and worth reading/rereading.
Have you read any from these books?
Always,