Series: Chronicles of the Bitch Queen #3
Author : K.S. Villoso
Published on : May 4, 2021
Publisher : Orbit Books
Genre : Fiction, Fantasy, Adult

It's my stop for The Dragon of Jin-Sayeng international blog tour hosted by Caffeine Tours. Click the banner to check out the rest of the tour and join the conversation.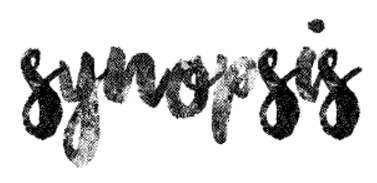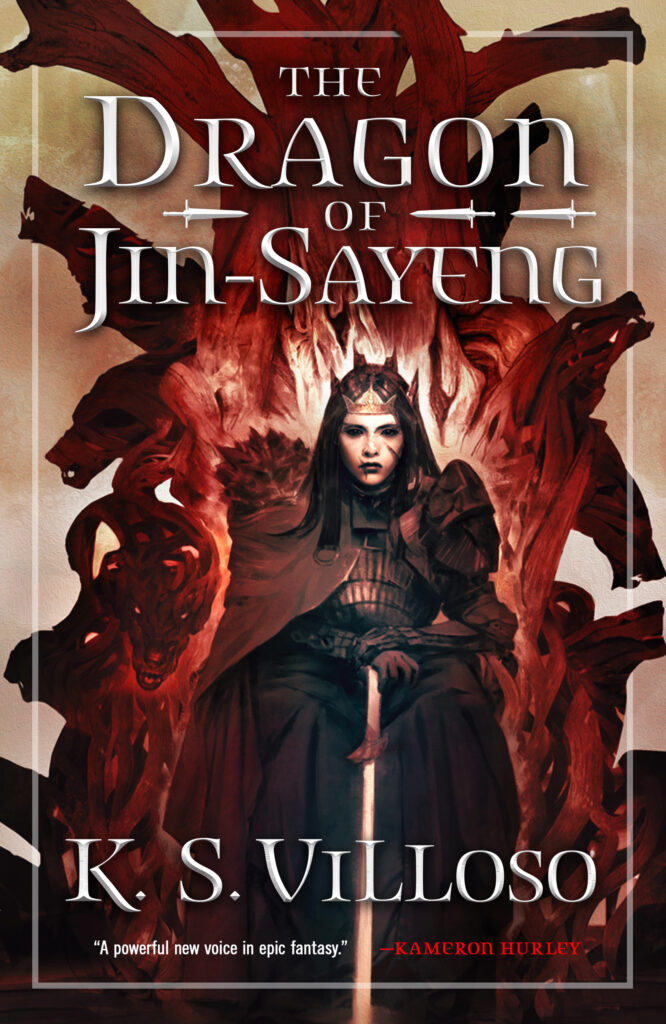 The stunning finale to the Chronicles of the Bitch Queen trilogy where the queen of a divided land must unite her people against the enemies who threaten to tear her country apart. K. S. Villoso is a "powerful new voice in fantasy." (Kameron Hurley)
Queen Talyien is finally home, but dangers she never imagined await her in the shadowed halls of her father's castle.
War is on the horizon. Her son has been stolen from her, her warlords despise her, and across the sea, a cursed prince threatens her nation with invasion in order to win her hand.
Worse yet, her father's ancient secrets are dangerous enough to bring Jin Sayeng to ruin. Dark magic tears rifts in the sky, preparing to rain down madness, chaos, and the possibility of setting her nation aflame.
Bearing the brunt of the past and uncertain about her future, Talyien will need to decide between fleeing her shadows or embracing them before the whole world becomes an inferno.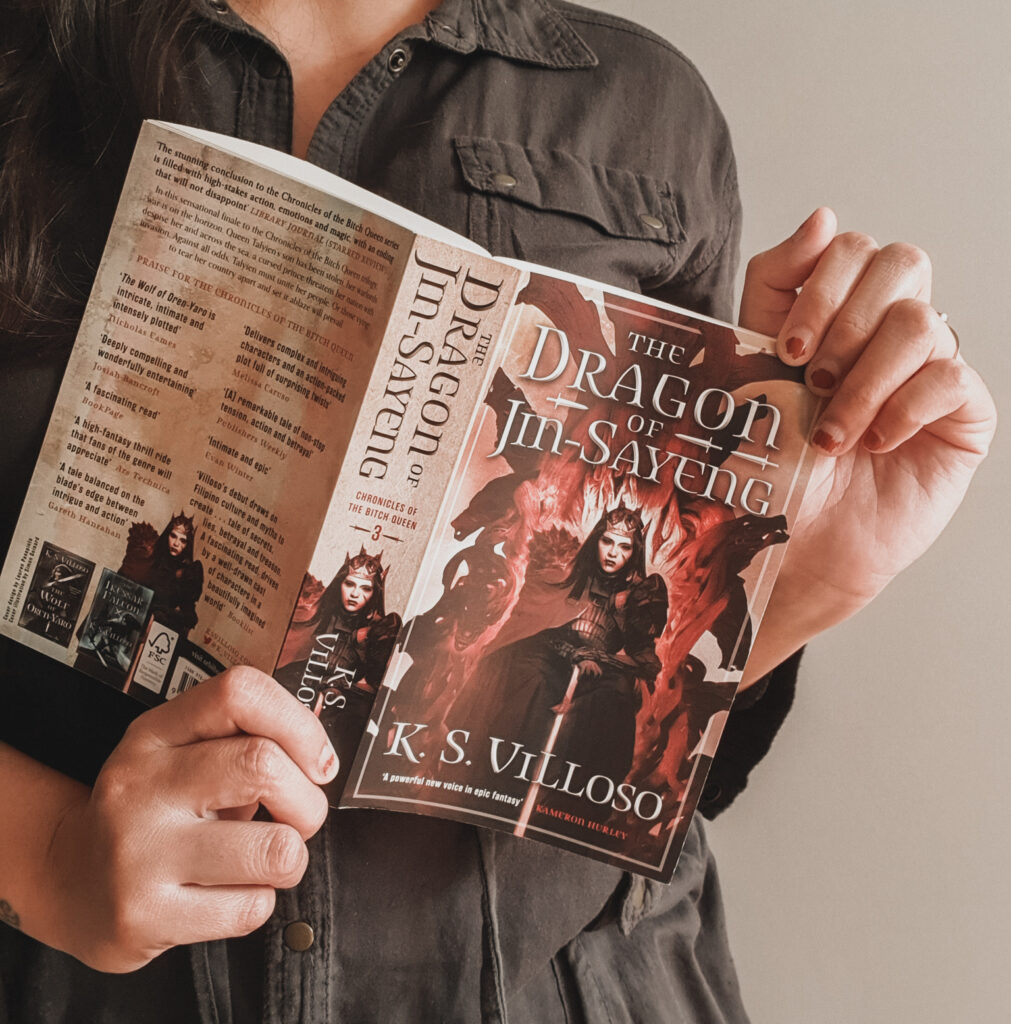 trigger warnings: ableistic language (not direct), death, violence, misogyny, rape (off screen), emotional abuse, torture, gore
I just finished it yesterday and I'm still processing everything so please bare with me.
The Dragon of Jin-Sayeng is the final installment of the Chronicles of the Bitch Queen. The story picks up where we left off in The Ikessar Falcon. Talyien (Tali) is finally back home and too much have changed during her absence. What doesn't change though are the threats and the enemies who are determined to destroy her. On top of that, her son is still in great danger and her father's secrets still haunt her.
I loved and admired Talyien's character so much eventhough I still wanted to slap her once in a while. The story is written in her point of view which was definitely one of the things that I loved about this trilogy. And this book, we get to see and know all her different sides. She went through a lot and watching how her character developed throughout the story was very astonishing. Her love for her son is very admirable. She loves her son so much she will do everything for him. Talyien's character is definitely unforgetable and I feel so honored to have met her.
We also get to see more of Khine and Rayyel in this book. Khine still remains as one of my favorite characters in this trilogy and I really loved his moments with Tali. I enjoyed seeing Rayyel's different side that we haven't seen before but it still didn't change how I feel about him. I thought Yeshin's character is fascinating. He died years ago but he continously affects and influences Tali's life and decisions. I loved how each and every character (both old and new) has played their parts in the story.
There were no slow or boring parts in this book and it has 606 pages to be exact. There were no unnecessary scenes as well and I thought the pacing in this book was faster than the first two. The writing is phenomenal as always. I smiled everytime I read Filipino references (like champorado with tuyo and the pahiyas festival) and I highlighted far more lines in this book. It's not as action-packed as The Ikessar Falcon but it's very instense nonetheless. All the twists and revelations has kept me on the edge of my seat. I was really amazed on how everything makes sense towards the end. How the author connected the storylines very flawlessly to form such an intricate plot.
This book is about power. How it affects those who have it and how those people with power affects those who don't have it. This book is also about sacrifices and the selfless things we do for the people we love. It's about politics and how dirty and messy it can be when greedy people are involved. This book addresses a lot of important themes such as sexism, colonialism, racism, and more. A proof that the Chronicles of the Bitch Queen is not just your typical adult fantasy novel.
The Dragon of Jin-Sayeng was a tremendously satisfying finale and it's everything I could ever ask for.
My Rating : ★★★★★
Amazon || Goodreads || Bookshop.org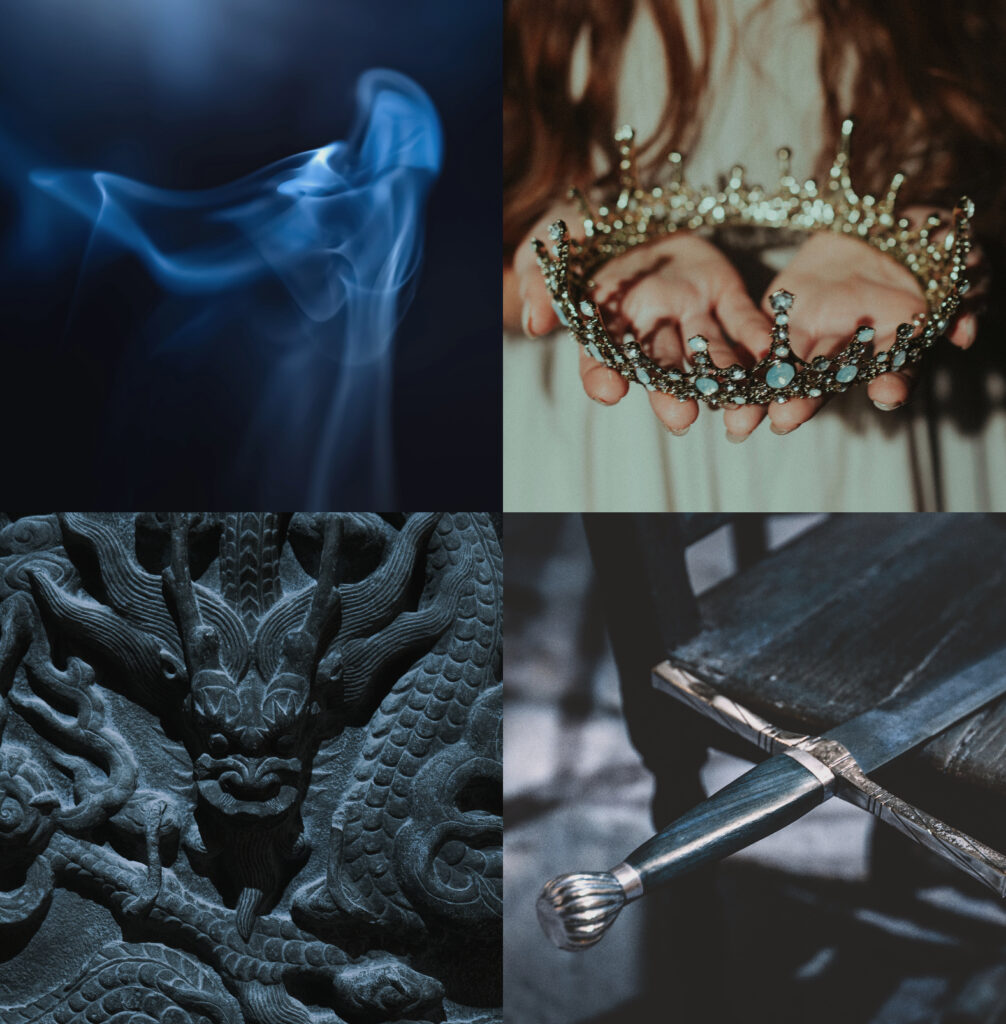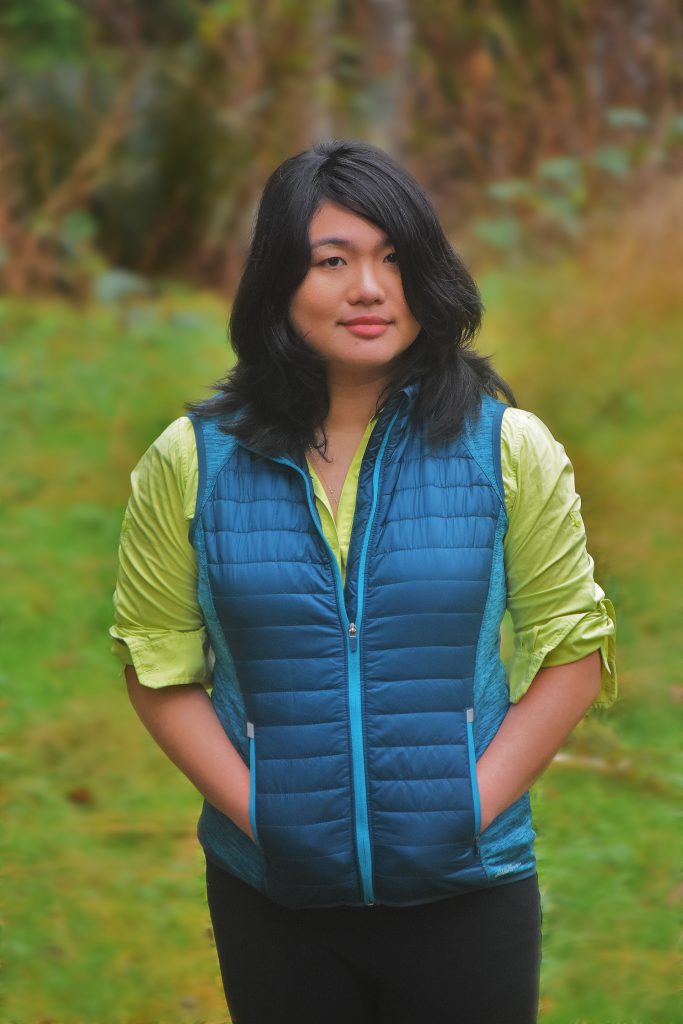 K.S. Villoso was born in a dank hospital on an afternoon in Albay, Philippines, and things have generally been okay since then. After spending most of her childhood in a slum area in Taguig (where she dodged death-defying traffic, ate questionable food, and fell into open-pit sewers more often than one ought to), she and her family immigrated to Vancouver, Canada, where they spent the better part of two decades trying to chase the North American Dream. She is now living amidst the forest and mountains with her family, children, and dogs in Anmore, BC.
AUTHOR LINKS
Website || Twitter || Instagram || Goodreads || Facebook
---
Disclaimer: I received a copy of this book from the publisher and Caffeine Book Tours as part of my participation in their tour. This did not affect my overall opinion of the book. Photo credits: crown, blue, dragon, dagger.