Author : Toshikazu Kawaguchi
Translator: Geoffrey Trousselot
Published on : September 20, 2020
Publisher : Picador
Genre : Fiction, Fantasy, Magical Realism, Sci-Fi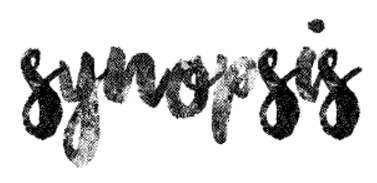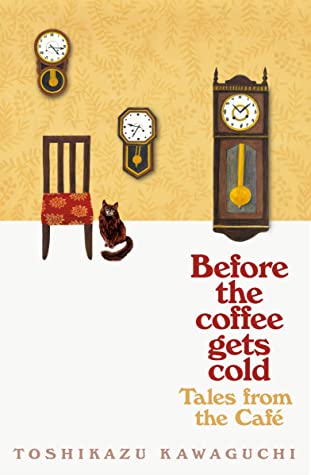 In a small back alley in Tokyo, there is a café which has been serving carefully brewed coffee for more than one hundred years. But this coffee shop offers its customers a unique experience: the chance to travel back in time…
From the author of Before the Coffee Gets Cold comes a story of four new customers each of whom is hoping to take advantage of Cafe Funiculi Funicula's time-travelling offer.
Among some faces that will be familiar to readers of Kawaguchi's previous novel, we will be introduced to:
The man who goes back to see his best friend who died 22 years ago
The son who was unable to attend his own mother's funeral
The man who travelled to see the girl who he could not marry
The old detective who never gave his wife that gift…
This beautiful, simple tale tells the story of people who must face up to their past, in order to move on with their lives. Kawaguchi once again invites the reader to ask themselves: what would you change if you could travel back in time?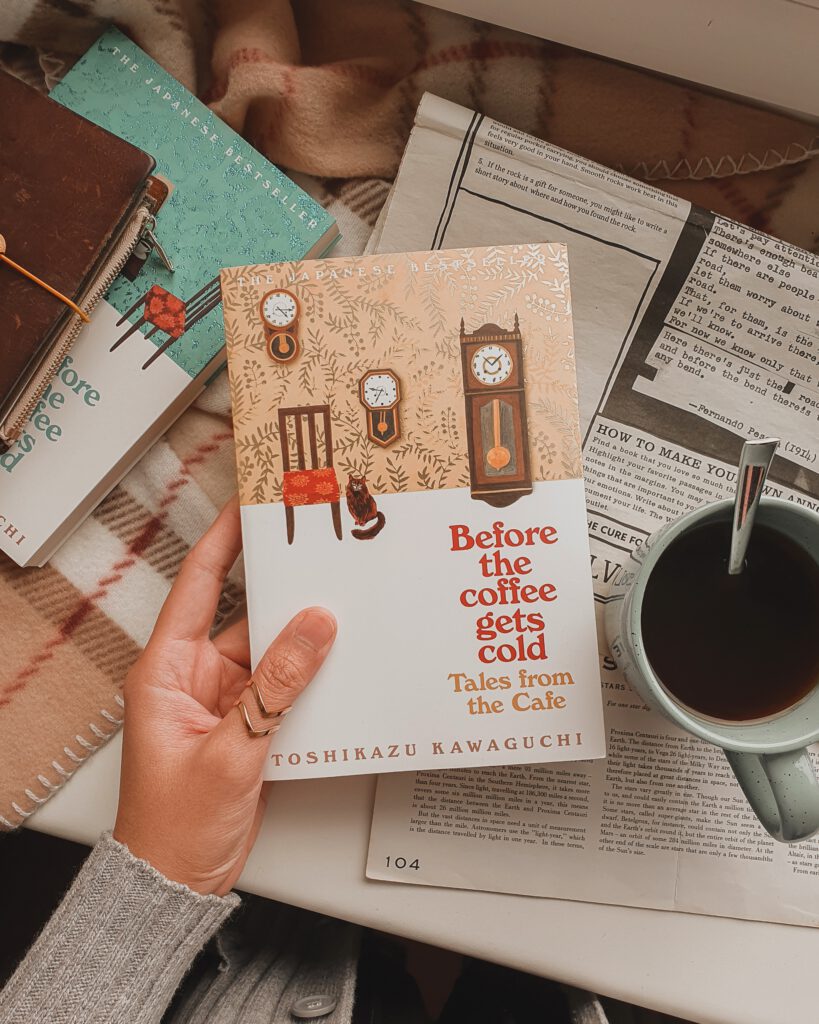 We are back at Funiculi Funicula, an infamous café in Tokyo which not only offers good coffee and service but also a chance to travel back in time. Aware of the very specific rules like you can't leave your seat while in the past, people still take the chance. In this book, we are introduced to four new characters and their stories: a man who wishes to meet an old friend whose daughter he raised as his own; a son who wants to see her mother one last time; a dying man who travelled to the future to check on his girlfriend; and an old detective who wants to give his wife a gift.
First of all, I would like to thank Rose (@bookishrose) for sending me this book last Christmas! I read Before the Coffee Gets Cold last year and it's one of my top favorite reads. Just like in the first book, the characters and their stories in the second book are interconnected. Each story is heartbreaking and bittersweet yet full of hope. We also got a chance to know more about the café's waitress Kazu and find out who the woman in the white dress is. I'm not sure if the writing got better in this one or I just got used to it. Reading the café's rules became quite repetitive but it didn't really bother me that much. It actually made me feel like one of the regular customers at the cafe. The author did a wonderful job exploring regret, grief, and unconditional love. The ending left me wanting more. I can't wait to read the third book which is yet to be translated.
My Rating : ★★★★☆
get your copy | add to Goodreads
Read My Review of Before the Coffee Gets Cold