Author : Gail D. Villanueva
Published on : April 20, 2021
Publisher : Scholastic Press
Genre : Fiction, Fantasy, Middle Grade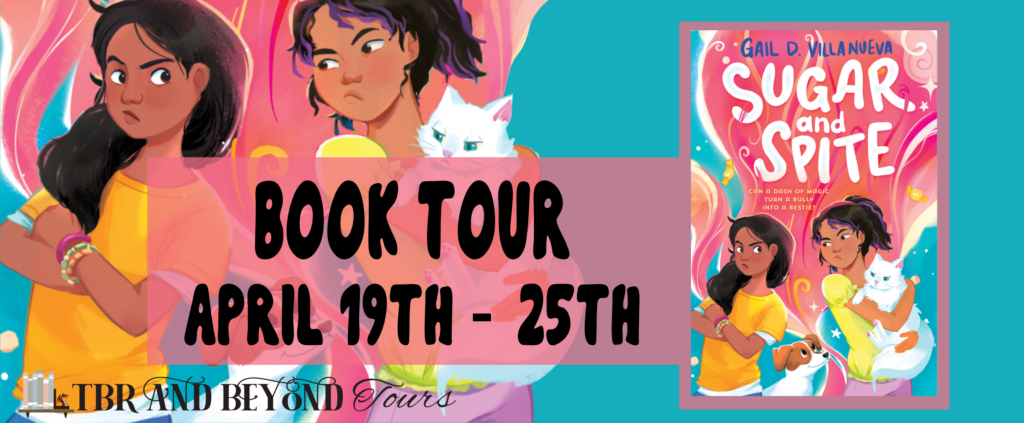 Today is my stop for the book tour of Sugar and Spite by Gail D. Villanueva which was published yesterday! Huge thanks to TBR and Beyond for having me. You can check out the full schedule of the tour by clicking the banner above.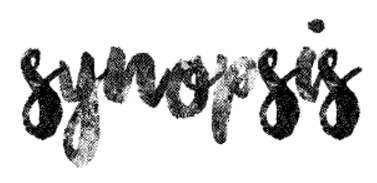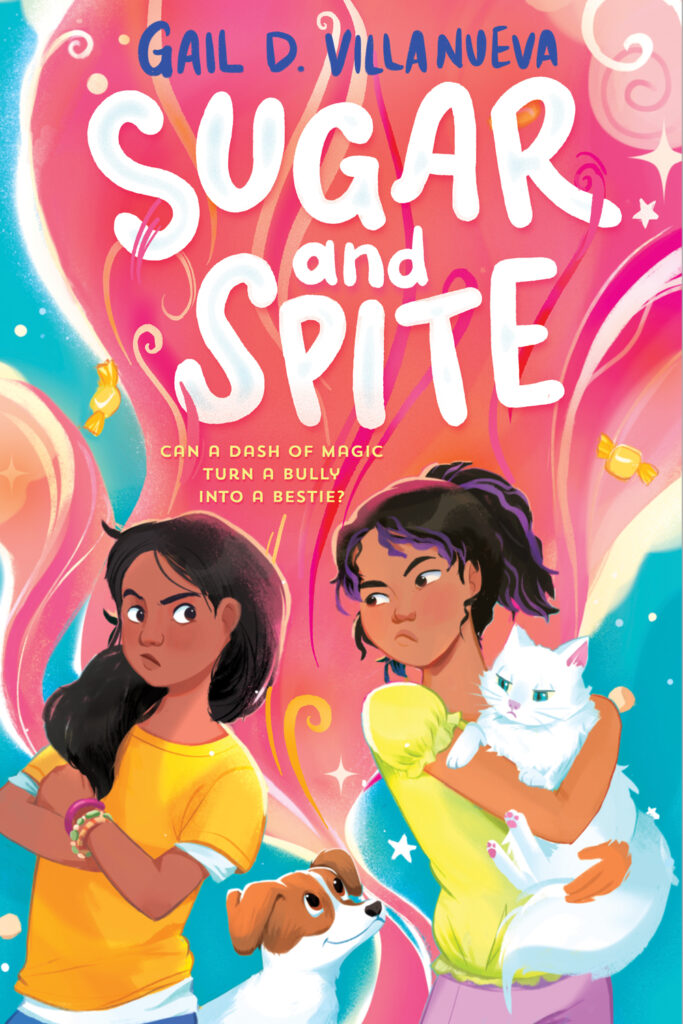 "Can a bully be defeated by a magical love potion?
Jolina can't take Claudine's bullying any longer! The taunts and teasing are too much. Though Jolinaknows she's still in-training to use her grandfather's arbularyo magic, she sneaks into his potions labto get her revenge. Jolina brews a batch of gayuma,a powerful love potion.
And it works. The love potion conquers Claudine's hateful nature. In fact, Claudine doesn't just stopbullying Jolina-now she wants to be Jolina's BFF, and does everything and anything Jolina asks.
But magic comes with a cost, andbad intentions beget bad returns. Controlling another person'sability to love-or hate-will certainly have consequences. The magic demands payment, and it isabout to come for Jolina in the form of a powerful storm…
Magic and reality mingle in this brilliant new middle-grade novel by Gail D. Villanueva that askswhether it's ever okay to take away someone's free will."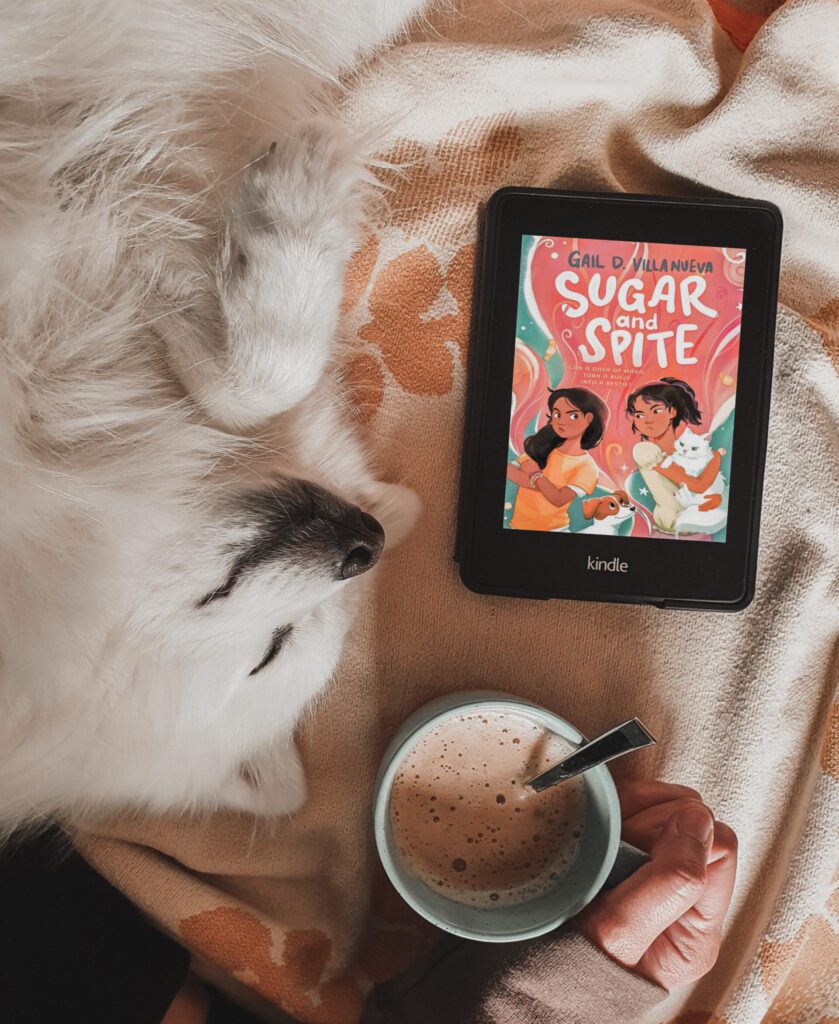 Gail Villanueva's My Fate According to the Butterfly is an all-time favorite that's why I'm so happy to be part of this tour for her new book. I'm here to give you five reasons why you should read Sugar and Spite. The cover enough is already a reason but I want to prove to you that this book is beautiful inside and out.
1. Genuine and very relatable characters
We have Jolina Bagayan who is loving, resourceful, and smart. She doesn't have friends aside from her adorable Jack Russell terrier. She's trying but Claudine makes it hard for her. Claudine Dimasalang is the daughter of the island's wealthiest resort owner. She constantly bullies Jolina and makes her feel like an outsider. One day, Joilna has had enough and starts planning her revenge. Jolina is aware of the consequences but she's blinded by her anger. Claudine is insensitive and often blurts things out without thinking but deep inside she's jealous. Both of them make mistakes and bad decisions. They're young and still learning how to react or control their emotions. These what makes their characters real and relatable especially for younger readers.
2. The Bagayans and Dimasalangs
Jolina and her parents have recently moved from Marikina City (in Metro Manila) to a small island called Isla Pag-Ibig. They live at her Lolo's house and her father manages a carinderia while her mother works at the resort. I loved the Bagayan family so much. How they listen and understand each other and support one another. I also want to mention Claudine's two moms. They're both loving and caring. Family is one of the major themes in this book which is not surprising because it also plays a huge part in Filipino culture.
3. Friendships
I want to start with Jolina and her dog Kidlat. She got him as a gift when she was five and since then they are inseparable. The author did an incredible job showing us how strong and magical their bond is which made the last few chapters hard and painful to read. I cried so much towards the end. Then we have the friendship between Jolina and Claudine. Eventhough they started off on the wrong foot, their friendship is still precious. I loved how they overcome their issues and how they bring out the best (and the worst) in each other.
4. Magic and Potion Making
Jolina's Lolo is an arbularyo (faith healer). He heals people with prayer, massages, herbal oils and sometimes, magic. Jolina is an arbularyo-in-training. She watches him making/brewing potions, takes notes, and hopes that she'll be like her Lolo someday. I really loved how the author has mixed (pun intended) traditional magic in modern day life. How she used magic to explore some important themes and showed us the consequences that could happen.
5. Mouth-watering food plus a recipe
A book set in the Philippines featuring Filipino characters written by a Filipino author? Of course there's food! From sari-sari store that sells ice candy and yema balls to Bagayan Food Haus that serves adobo and caldereta. The author's description are so vivid that it made me wish that magic is real and I could have the food (especially the chicken adobo pandesal) within the snap of a finger. The last chapter is dedicated to Jolina's super-secret recipe of her yema balls (gayuma-free of course) which you should really try. I'm planning on making it on Jolina's birthday. You have to read the book to know when.
I hope these reasons are already enough to convince you to read this book. Sugar and Spite is remarkable coming-of-age story about friendship, forgiveness, and unconditional love. I also highly recommend reading the author's note.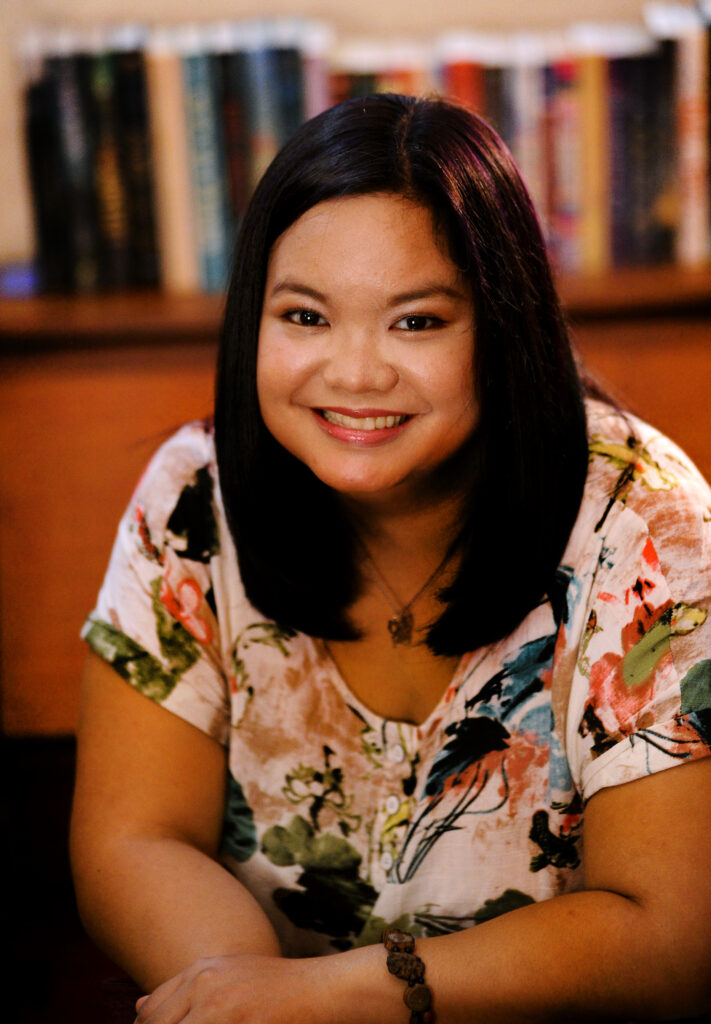 Gail D. Villanueva is the author of Sugar And Spite (Scholastic, 2021). Her debutnovel, My Fate According to the Butterfly (Scholastic, 2019), was named a Best Book of the Year by KirkusReviews, an Amazon Best Book of the Month Editor's Pick, and a NCSS-CBC Notable SocialStudies Trade Book for Young People. Born and based in the Philippines, Gail's daily routineincludes running a web design company with her husband while trying to keep up with theshenanigans of their many pets—dogs, ducks, turtles, cats, and random birds they befriend in thebackyard. Learn more at www.gaildvillanueva.com
AUTHOR LINKS
Twitter | Instagram | Goodreads | Facebook
BOOK PURCHASE LINKS
Goodreads | Bookshop.org | Amazon | Barnes and Noble | Book Depository | Indigo | IndieBound
---
Disclaimer: Thanks to TBR and Beyond and NetGalley for providing the free e-arc. This did not affect my overall opinion of the book.