A little late but here it is! For the month of July, August, and September, I managed to read 27 books which is twelve books less than the second quarter but I'm totally fine with it. I'm just happy that I was still able to read more despite of having on/off reading slumps. Also, we need to remind ourselves that it's okay and acceptable if we only read one book.
Like always, you can read my thoughts (click the book title for my complete review) on each books in this post. It's quite a long post so let's start!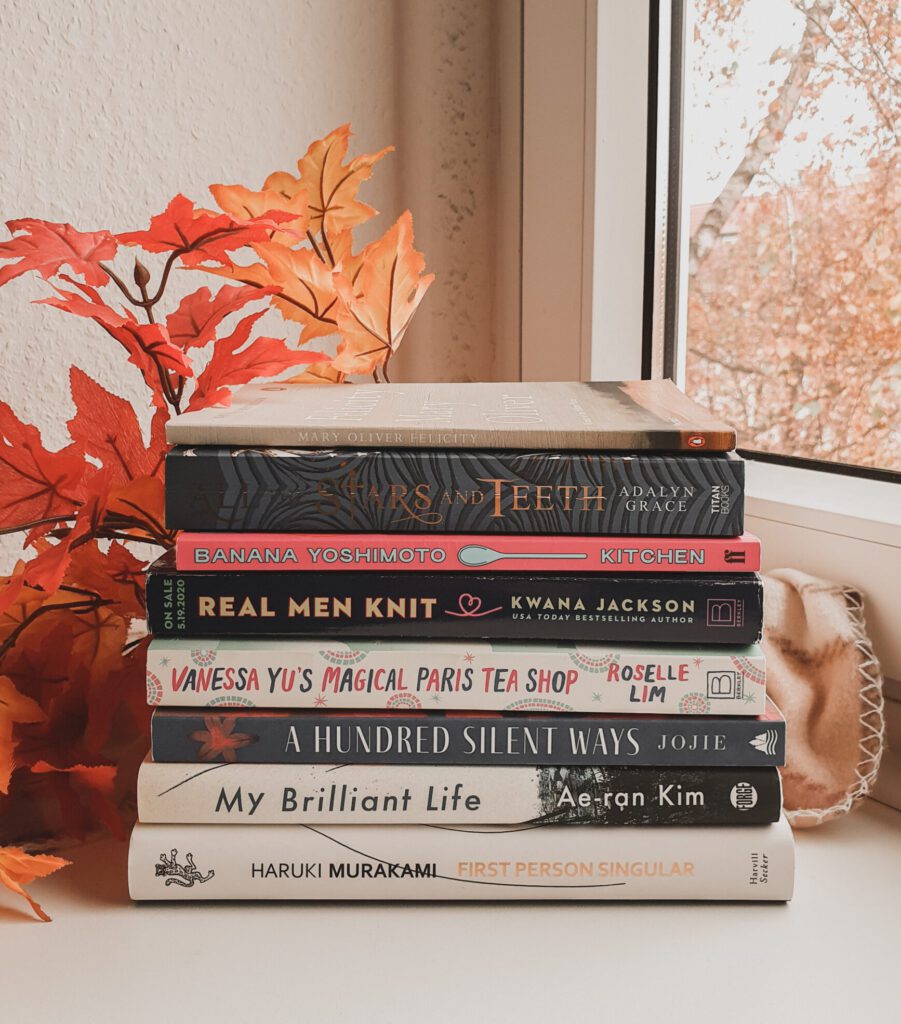 * this post contains affiliate links
Total Books Read: 27 books ( 8 physical, 6 eBook, and 13 audiobook)
Audience: 7 young adult, 19 adult, 1 middle grade
Total Pages: 4,011 pages / Total Minutes: 5,911 minutes ( 98 hours 31 min.)
Translated: 5 books / Asian authors: 11 books
Publication Year: 10 new releases, 17 backlist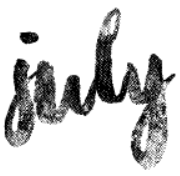 Real Men Knit by Kwana Jackson – I picked this up last year and dnf-ed it. I gave it a second chance and eventhough I didn't love it as much as I wanted to, it was still a heartwarming read. I really liked the family dynamic and how the author dealt with toxic masculinity, but the romance is underwhelming. There's a lot of inner monologue (pining) and I thought the ending was really abrupt. I'm still looking forward to read the next books in the series.
Felicity by Mary Oliver – This was my very first Oliver book and I loved it! It also made me realize how much I missed reading poetry. Olive's writing is stunning. This poetry collection reminds me to enjoy the little things in life.
We Dream of Space by Erin Entrada Kelly – There's no denying that I love Kelly and her books. She's my go-to whenever I'm in the mood for some middle grade stories. This book focuses around three siblings who are all in 7th grade. Bird, one of the siblings, definitely stole the show for me. I would want her as my little sister. This book is also set in the 80s specifically during the month leading up to the Challenger launch and reading about it was emotional. There were just things that I wished were resolved or answered in the end.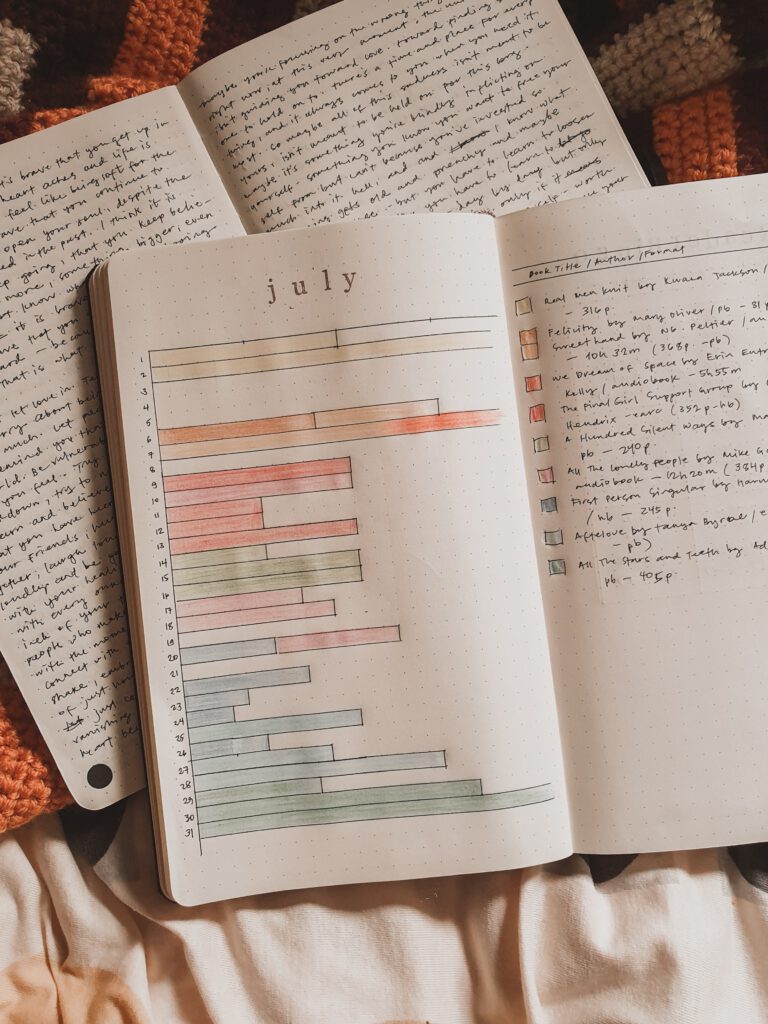 Sweethand by N.G. Peltier – Enemies-to-lovers is one of my favorite tropes and this book nailed it. I loved the tension and the chemistry between Cherisse and Kieran. The secondary characters were also wonderful. I loved the diverse cast of characters and the queer reps as well. This book is set in Trinidad which was a first for me. I didn't mind how quickly the conflict was resolved. The story dragged a little but overall, this was still a delightful read!
The Final Girl Support Group by Grady Hendrix – I really enjoyed the wild ride. The twists and turns. The gory and bloody scenes. Those moments when I thought I knew things but I didn't. This was a very engaging and thrilling read.
A Hundred Silent Ways by Mari Jojie – I liked the author's writing style. I thought it's pretty impressive and flawless for a debut novel. The author's exploration of loss and grief are raw that it brought me to tears. A beautiful story about second chances.
All the Lonely People by Mike Gayle – I could definitely see some of the similarities to A Man Called Ove but All The Lonely People is very unique in its own way. This book is heartbreaking to read at times but it's beautiful and enthralling at the same time.
First Person Singular by Haruki Murakami – It's not his best short story collection in my opinion but I still enjoyed most of the stories. All the stories have one thing in common – they're all written in first person POV. They're atmospheric, imaginative, and don't make sense at times. But these are some of the many reasons why I love and admire his style.
Afterlove by Tanya Byrne – Ash falls in love with Poppy. They're having the best time until a tragic accident has happened leaving Ash as the new reaper. There were so many things that I loved about this book! I loved the diverse cast of characters, the writing, and the concept.
All the Stars and Teeth by Adalyn Grace – Princess Amora Montara has to prove that she is the right heir to the throne of Visidia. But everything goes horribly wrong and she ends up in a ship with a mysterious pirate. I enjoyed the world-building in this book. Plus it has pirates, mermaids, magic, and deadly sea monster!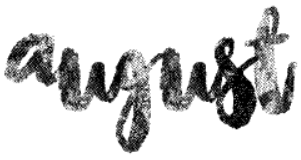 Turtle Under Ice by Juleah del Rosario – A book written in verse about two sisters who are grieving their mother's death. Despite of the heavy themes, this book is moving and very hopeful.
How She Likes It by Carla de Guzman – I loved the boss/assistant trope in this book especially because we have an older lady boss and a younger male assistant. Isabel and Adam are totally different from each other but they're a perfect match. I also loved the friendship between Isabel and her rival/bestfriend Regina. Aside from the abrupt ending and Isabel's hatred of lumpiang shanghai, this was a steamy and very enjoyable romance read.
For the Love of Friends by Sara Goodman – A single woman in her thirties, who ends up a bridesmaid in five different weddings that are all happening over a six-week period. This was heavy with wedding drama, body shaming, and annoying characters. It's not a light read but entertaining nonetheless.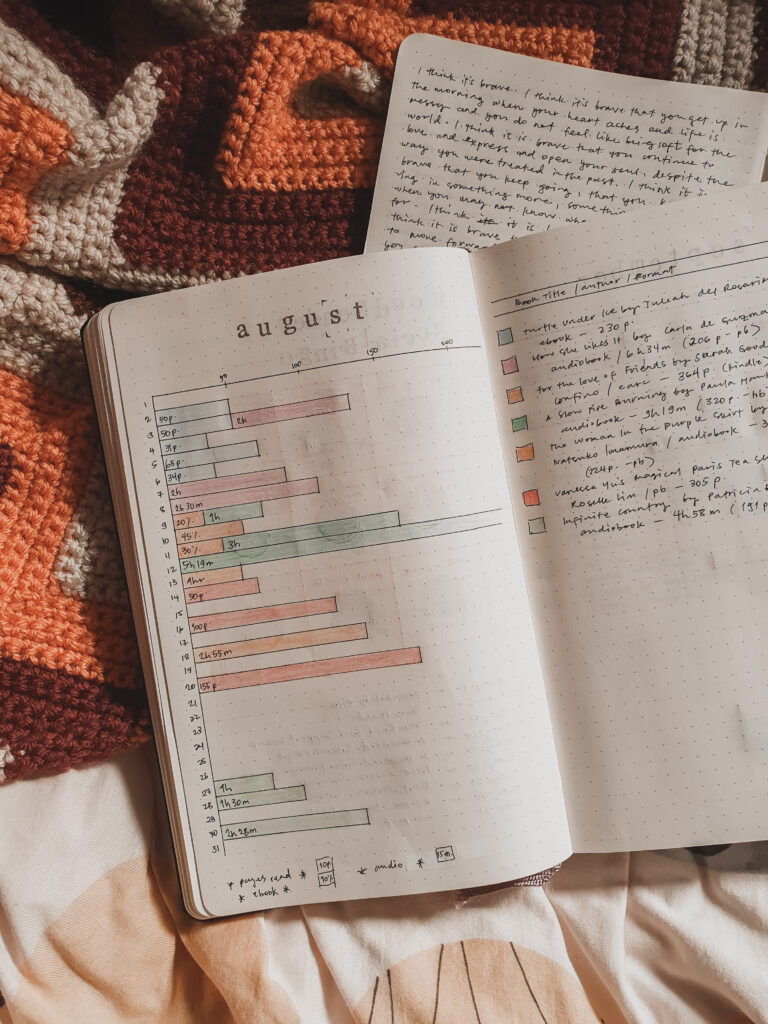 A Slow Fire Burning by Paula Hawkins – A young man is found murdered in a houseboat he was living in and three women who knew him are in question. I figured out who the suspect is but I still liked how it is revealed and how everything all comes together at the end.
The Woman in the Purple Skirt by Natsuko Imamura – This was a strange and unique read, both qualities I love with Japanese literature. I enjoyed the mystery and humor in this book. It's an unsettling story about obsession, manipulation, loneliness, and workplace politics. It's a very quick and fascinating read.
Vanessa Yu's Magical Paris Tea Shop by Roselle Lim – Vanessa can predict and see people's fortunes at the bottom of their cups. Unlike her Aunt Evelyn who embraces the same gift, Vanessa sees it as a curse. She even stopped drinking tea but her gift is strong. Her Aunt Evelyn offers to teach Vanessa how to control her gift but she has to go with her to Paris and help her with her tea shop. The writing is captivating! I loved the food description, art references, the magical elements, and the family dynamic. The romance between Vanessa and her love interest fell short for me. I also felt like I didn't get to know him and even forgot about him until he showed up again. I thought Aunt Evelyn's romance story overshadowed theirs. Overall, I enjoyed this one more than Natalie Tan. Also, fair warning. Never read this if you're hungry.
Infinite Country by Patricia Engel – I wasn't really sure what to expect when I picked this up but I'm very happy that I did. Talia, Mauro and Elena's youngest daughter, escapes the juvenile facility she's being held at to catch her flight to the U.S. to reunite with her mother and two other siblings. I thought that's just the plot but it's not. It's so much more. The story is told from the family members' perspectives. We get to learn about the family's past and present sacrifices, fears, and struggles living in the U.S. as immigrants. It's a short read but it's very powerful and relevant.

The Heart Principle by Helen Hoang – The third book in The Kiss Quotient series. Anna is a relatable character and her character development brought me to tears. Quan is sweet and I adored him since book one. I wished there was more focus on his character. There were some heavy subjects and emotional scenes. This isn't a light and fluffy romance as I was expecting.
My Brilliant Life by Ae-Ran Kim – The book immediately captured my attention. The writing is simple but lyrical and beautiful. Areum is a wonderful character. He is brave and bright. He has accepted his fate and makes the most of his life. His parents are very supportive and loving too. This is a very moving and poignant read that will remind us to be grateful and live our lives to the fullest.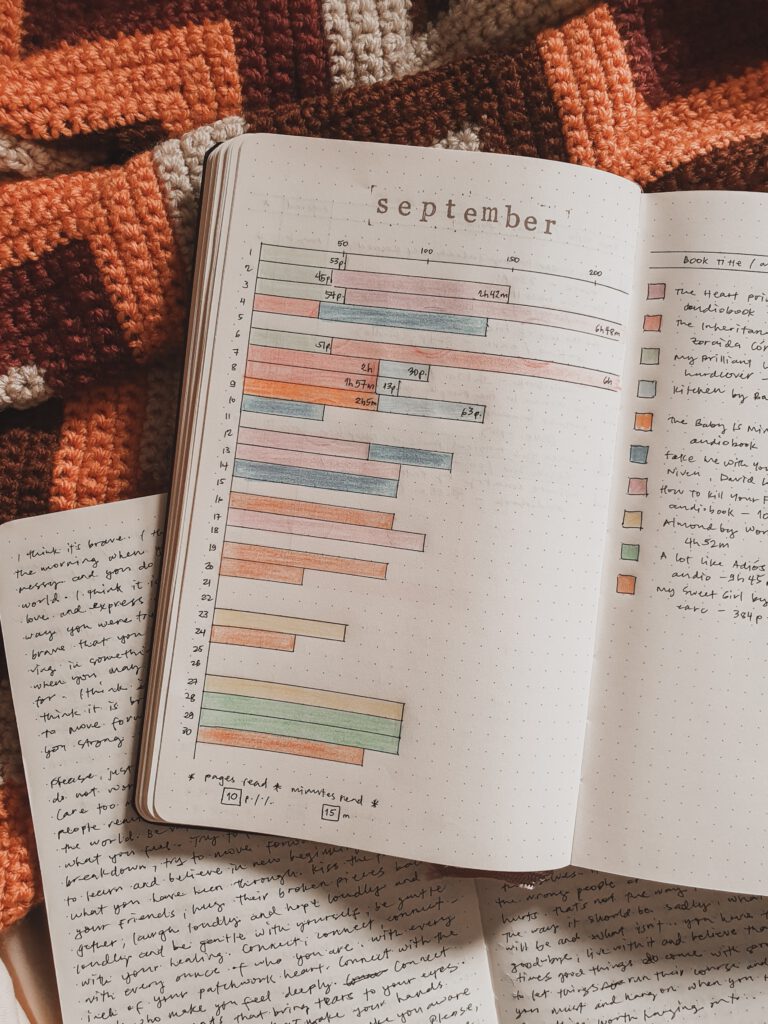 The Inheritance of Orquidea Divina by Zoraida Cordova – A multi-generational story mixed with magical realism, mysteries, and gorgeous writing. This book is pure magic!
The Baby Is Mine by Oyinka Braithwaite – Set in Nigeria during a lockdown, the story follows a young man named Bambi who finds himself in his late Uncle's house together with his Auntie, his Uncle's younger mistress, and a newborn baby. Both women claim to be the mother of the baby and it's up to Bambi to find the truth. This was the first book I read that is set during the covid pandemic. It's a very quick, dark, and entertaining read. If you love My Sister, The Serial Killer, you'll definitely enjoy this too.
Kitchen by Banana Yoshimoto – This book explores the different ways people deal with grief. It's about loneliness, acceptance, and moving on. Kitchen is one of the books that will definitely stay with me for quite a long time.
Take Me With You When You Go by Jennifer Niven, David Levithan – Two of my favorite authors writing a book together? Dreams do come true! The story is told through letters (emails to be exact) and it worked very well for me. I liked the sibling relationship in this book. It's not perfect but it's real and very relatable. Overall, this is a very touching and heartfelt story.
How To Kill Your Family by Bella Mackie – Grace killed each member of her father's family after discovering what he did to her dying mother. Now she's in prison but not because of what she did. She's in prison for a different crime she didn't commit. I knew I shouldn't root for her because she's an awful person and a murderer, but I just couldn't. I enjoyed the dark humor and sarcasm in this book. I had mixed feelings about the ending though. It was unexpected but also anticlimactic? Overall, it was a very entertaining read. It's dark, twisted, and hilarious. I highly recommend listening to the audiobook.
Almond by Won-pyung Sohn – The story follows Yunjae, a teen who was born with a brain condition called Alexithymia which makes it hard for him to identify and express emotions. He doesn't have friends but he's contented because of his mother and grandmother's love and support. But a shocking act of random violence leaves Yunjae alone. Aside from Yunjae, Gon's character was interesting as well. I liked that we also get Gon's story. I thought the friendship between these two was very special. The writing is simple and straight-forward but it still leaves you with a lot of emotions. This book explores love, friendship, kindness, and hate. Overall, this was a very impressice debut.
A Lot Like Adiós by Alexis Daria – I loved this book so much more than You Had Me at Hola. Aside from the delightful cast of characters, this book has great family dynamic too. I recommend if you're looking for a light second chance romance novel.
My Sweet Girl by Amanda Jayatissa – The story is written in dual timeline and it's done effortlessly. A bit slow at some parts but I still thought the writing was clever. I enjoyed the paranormal elements as well. I guessed some of the twists right but I was totally surprised with the big revelation towards the end. This was a very gripping debut!
---
Have you read any from these books? Any favorites?
Thank you so much for your time! Have a wonderful weekend!
Always,