Author : Grady Hendrix
Published on : July 13, 2021
Publisher : Berkley Books
Genre : Fiction, Thriller, Mystery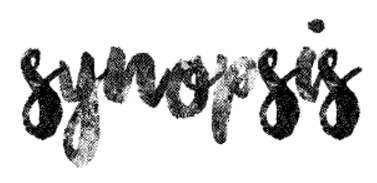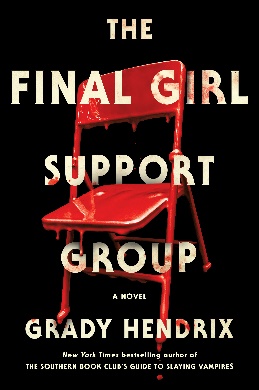 A fast-paced, thrilling horror novel that follows a group of heroines to die for, from the brilliant New York Times bestselling author of The Southern Book Club's Guide to Slaying Vampires.
In horror movies, the final girl is the one who's left standing when the credits roll. The one who fought back, defeated the killer, and avenged her friends. The one who emerges bloodied but victorious. But after the sirens fade and the audience moves on, what happens to her?
Lynnette Tarkington is a real-life final girl who survived a massacre twenty-two years ago, and it has defined every day of her life since. And she's not alone. For more than a decade she's been meeting with five other actual final girls and their therapist in a support group for those who survived the unthinkable, putting their lives back together, piece by piece. That is until one of the women misses a meeting and Lynnette's worst fears are realized—someone knows about the group and is determined to take their lives apart again, piece by piece.
But the thing about these final girls is that they have each other now, and no matter how bad the odds, how dark the night, how sharp the knife, they will never, ever give up.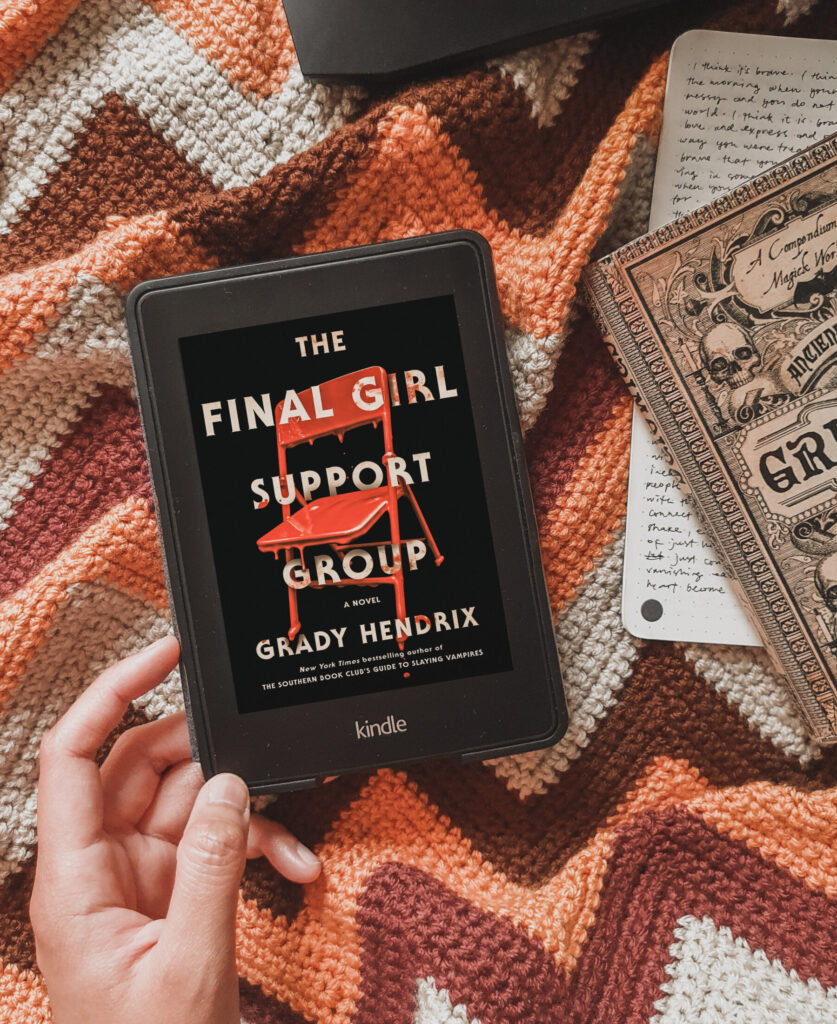 I'm pretty much aware of what a "final girl" is since slasher films are one of my go-to movies. But in case you don't have an idea, final girl is the last woman standing in a horror movie. She's the one who has survived and outwitted the killer. And this book tells us what happens to the final girls after defeating their monsters. I really liked the premise of this book.
The Final Girl Support Group meets secretly on a monthly basis. The group has six members, who are all final girls, and Lynette is one of them. The book is written in her POV and we get to see how her life has drastically changed after what happened to her. It's still interesting to see the final girls' backstories eventhough they're pretty much based on the 80s slasher movies. We also see how they deal with their traumas in their own ways. These characters are flawed and unlikeable but they're all brave, vigilant, and badass.
It's my first book by the author and even though it took some time for me to get used to the writing style, I still thought it's great and very gripping. Some scenes are over the top and unrealistic but these are just some of the elements of a slasher movie. I appreciated the author paying homage to classic slasher movies like A Nightmare on Elm Street, Scream, and Halloween.
I really enjoyed the wild ride. The twists and turns. The gory and bloody scenes. Those moments when I thought I knew things but I didn't. Overall, this was a very engaging and thrilling read.
My Rating : ★★★☆☆
Bookshop.org / Amazon
add to Goodreads
---
Disclaimer: Thanks to Berkley/PRH for providing a free digital review copy via NetGalley. This did not affect my overall opinion of the book.