Hi everyone! I hope you're doing great despite of all the things that is happening in the world right now. Anyway, do you still remember when I shared my 1st quarter wrap-up post last year? No? It's okay because I only managed to do it once. lol I want to try it again this year. It's basically me sharing all the books I read every three months. I will also include some statistics/numbers, my thoughts and my reading trackers in the post. You can click the book title to read my review or get your own copy from bookshop.org website (using my affiliate link). This is going to be a little long post so let's get started.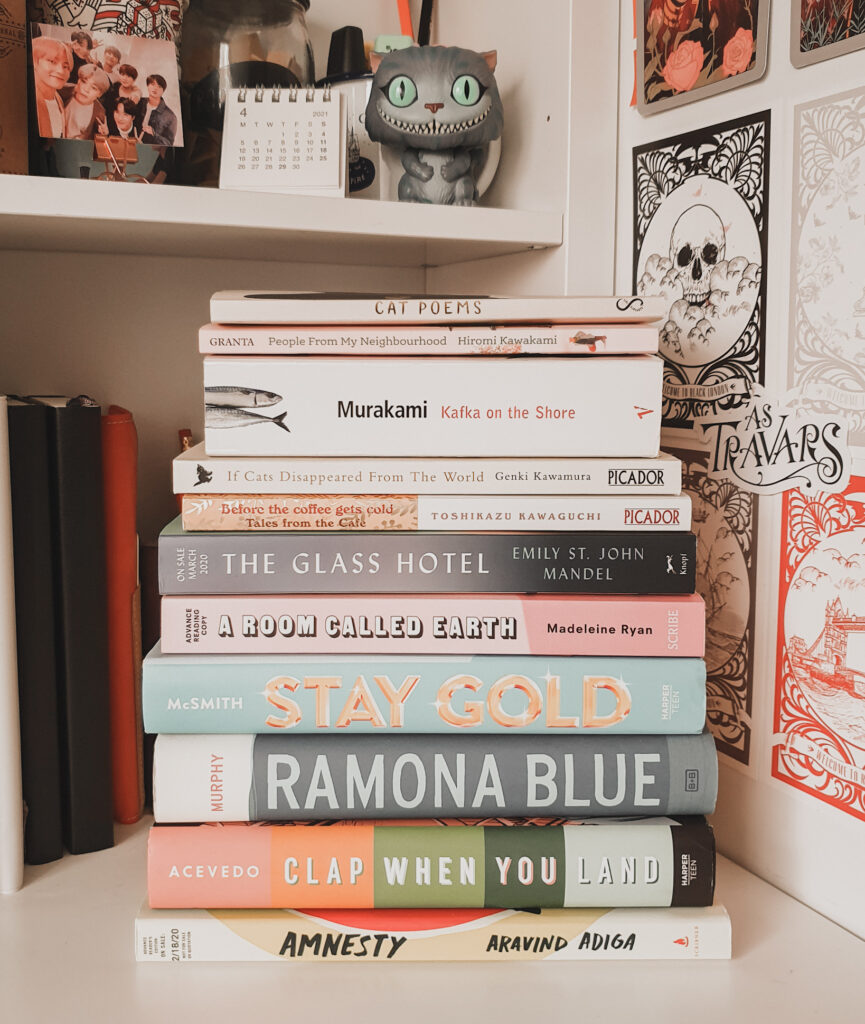 Total Books Read: 29 (11 physical, 5 eBook, and 13 audiobook)
Audience: 11 young adult, 15 adult, 3 middle grade
Total Pages: 4,874 pages / Total Minutes: 6,668 minutes (111 hours 8 min.)
Translated: 6 books / Asian authors: 11 books / Female authors: 18 books
Publication Year: 11 new releases, 18 backlist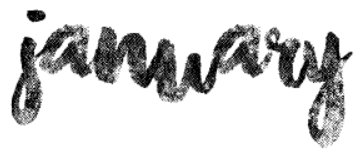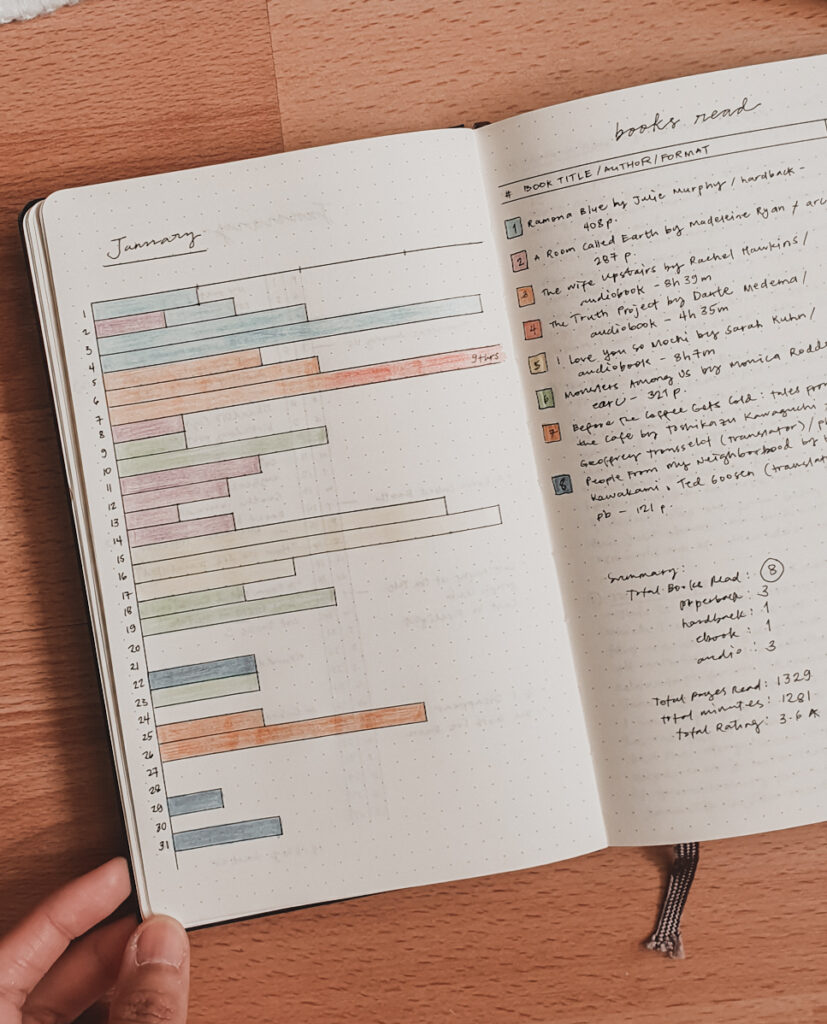 Ramona Blue by Julie Murphy – I had fun reading this. This was the kind of book I wish I read when I was in high school. I liked seeing the main character grow and continue finding out and learning more about her sexual identity. A reminder that it's okay if you're still figuring out your own sexual identity.
The Wife Upstairs by Rachel Hawkins – This is a modern retelling of Jane Eyre which I haven't read yet. I thought the characters are all intriguing and I liked that they're all unreliable. I liked the twists as well! I think it's an advantage for me because I'm not familiar with Jane Eyre. I just found the ending quite abrupt. I was hoping for a huge exciting scene towards the end but it didn't happen. Pick this up if you're looking for a quick and entertaining domestic thriller read.
The Truth Project by Dante Medema – This was such a beautiful and heartfelt read. Eventhough this book is written in verse with some mixed media, it didn't stop me from being invested in the story. This just shows how brilliant the author is.
A Room Called Earth by Madeleine Ryan – The story takes place in less than 24 hours and we have an unnamed protagonist, a young neurodivergent woman, who is getting ready to attend a Christmas Eve Eve party. The plot is pretty simple but the story is so much more. This book is written in first person point of view which gives the readers an intimate look inside her mind. She's fierce, unapologetic and brutally honest which I really loved. Her inner monologues were really fun and insightful to read. Humorous and whimsical at times. She reflects on her past relationships and her views on different important issues such as colonization, cultural appropriation, toxic masculinity, and a lot more.
I Love You So Mochi by Sarah Kuhn – Reading this book has brought so many fun memories. I've never been to Japan but the writing is so good that I could smell the cherry blossoms and taste the mochi. Read this if you're looking for a light and heart-warming read.
Monsters Among Us by Monica Rodden – This book is inspired by Emily Brontë's Wuthering Heights which I haven't read yet so I wasn't able to see the similarities. This was still an entertaining read because it kept me intrigued throughout the end.
Before the Coffee Gets Cold: Tales from the Cafe by Toshikazu Kawaguchi, translated by Geoffrey Trousselot – Just like in the first book, the characters and their stories are interconnected. Each story is heartbreaking and bittersweet yet full of hope. I can't wait to read the third book which is yet to be translated.
People from my Neighborhood by Hiromi Kawakami, translated by Ted Goossen – My third Kawakami read. I wasn't expecting that the stories are going to be super short like 2-3 pages max. but this was still a very entertaining read. I loved how strange and unique these people, including the unnamed narrator, are.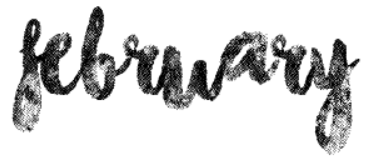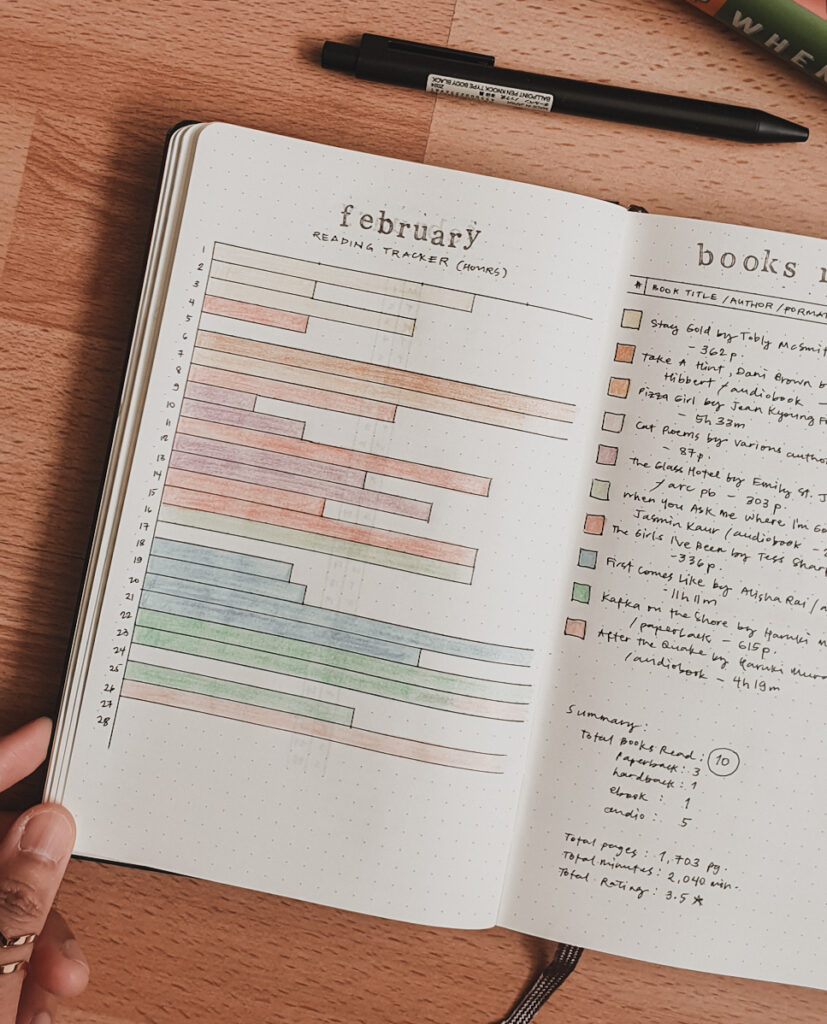 Stay Gold by Tobly McSmith – This is not a fluffy and cute queer romance novel. I really wanted to love this book but there were so many things that didn't sit well with me. There were a lot of important issues in this book that were not properly addressed which disappointing.
Take a Hint, Dani Brown by Tali Hibbert – This is the second book in the Brown Sisters series. I'm starting to think that I missed something from the first book (Get A Life, Chloe Brown) because I enjoyed this one so much.
Pizza Girl by Jean Kyoung Frazier – We have an unnamed eighteen-year old pregnant pizza girl who is grieving the loss of her father. She then gets obssessed with one of her customers. I like deeply-flawed characters and this one is right up my alley. I liked the writing as well. It's dark and brutally honest.
Cat Poems by Elizabeth Bishop – This is a poetry collection about cats. Some were really enjoying to read but majority of the poems didn't make sense to me. Others only have the word "cat" in them. I appreciated the variety of poems (translated from different languages and publication dates) though.
The Glass Hotel by Emily St. John Mendel – This was my first Mandel read. I thought the story was really intriguing and the writing is outstanding. I really liked the atmospheric and haunting vibes. The problem was I wanted to read more about the mystery and ghosts than the Ponzi scheme and economic disaster.
The Girls I've Been by Tess Sharpe – I really enjoyed this one. A con-artist caught in the middle of a bank robbery with her girlfriend and her ex-boyfriend. This book is dark and humorous, heart-breaking and hopeful. It's definitely an entertaining and a page-turner read.
When You Ask Me Where I'm Going by Jasmin Kaur – This is a collection of poetry, prose, and illustration divided into six sections which tackles important themes such as ethnicity, motherhood, mental health and more. The author effortlessly managed to create a beautiful, heartbreaking, and very powerful story. I can't wait to read If I Tell You The Truth.
First Comes Like by Alisha Rai – The third book in the Modern Love series. Thankfully this can be read as a stand-alone because I didn't know it's a part of a series. This was a quick read with a great cast of characters. Sadly the romance and tension were not enough for me.
Kafka on the Shore by Haruki Murakami, translated by Philip Gabriel – I finally finished reading this book. Third time's the charm I guess. Honestly, I'm not sure how to review this one just like with other Murakami books. They're those kind of books that you need to read and experience for yourself. I've also managed to not over-think or over-analyze everything in this book and it actually made my reading more enjoyable.
After the Quake by Haruki Murakami, translated by Jay Rubin – Another Murakami. The 1995 Kobe earthquake is the backdrop of the six stories in this collection. The characters are not directly affected by the earthquake but it makes a huge change and impact on their lives. My favorites are Thailand, Super-Frog Saves Tokyo, and Honey Pie.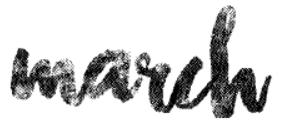 A Court of Silver Flames by Sarah J. Maas – Eventhough this book was one of my most anticipated releases this year, I wasn't one hundred percent sure if I wanted to read. But now I can say that I'm happy that I did. I thought it was really great! Not perfect but still great. I really enjoyed the chemistry between Nesta and Cassian. Who would have thought! I also loved the new characters. I wasn't expecting much and there were still things that I didn't like but in the end, I enjoyed reading this book. I still can't get over the cover change though.
Bridge of Souls by Victoria Schwab – The third book in the Cassidy Blake series. The Blake family is back for another episode of "The Inspectors" (Cass' parents paranormal investigation tv show) and this time they're in New Orleans. Cass and Jacob are still on their own ghost business but they are not expecting to stumble upon Death itself. It's really fun to be back with these characters. Of course Lara is aso present and we get to know more about her. I also liked the new characters that were introduced. Just like the previous books in the series, this book is very atmospheric and has the perfect amount of mystery and spooky scenes. I really wish this is not the last book in the series.
Last Night at the Telegraph Club by Malinda Lo – This book is beautiful inside and out. It's definitely one of my favorite reads this year.
A Universe of Wishes by Dhonielle Clayton – I started reading this book in December last year but for some reasons, I stopped. I picked it up again and realized that there were only 2 stories left. I enjoyed the majority of the stories in this diverse YA Fantasy/Sci-Fi collection. The stories are both entertaining and empowering.
Lalani of the Distant Sea by Erin Entrada Kelly – I became a fan after reading Hello, Universe back in 2019. Her books is my go-to if i'm in the mood for some great middle grade books. This was the third book I read and it's a fantasy novel. I really enjoyed it. Lalani is such a wonderful and inspiring character. The author's reimagination of the creatures from Philippine mythology and folklore were smart and very creative!
Act Your Age, Eve Brown by Tali Hibbert – The third and last book in the series featuring the youngest of the Brown Sisters. Eve is as beautiful and wonderful as her two sisters. Eve and Jacob complement each other perfectly. The chemistry is there right from the beginning. This was a wonderful and satisfying end to the Brown Sisters series. I'm quite sad that this is the last book in the series but I'm very hopeful that I'll be seeing these characters again.
Meet Me in Paradise by Libby Hubscher – Don't be fooled by the beautiful and vibrant cover. I didn't read the blurb but I figured out quite early that this was not a lighthearted romcom story I was expecting. I still end up loving it so it's okay but I want to set your expectation. This book is more of women's fiction than romance.
If Cats Disappeared from the World by Genki Kawamura, translated by Eric Selland – We have an unnamed protagonist who is diagnosed with brain cancer and only has few months to live. A Devil appears and offers to extend his life by one day in exchange of removing any thing from the world. This was a thought-provoking read. It will make you think on how you're living your life and how little things around us can affect our lives.
Amnesty by Aravind Adiga – Danny is an undocumented immigrant living in Australia for 4 years now. He works as a cleaner and stays in a store room above a grocery store. One day, one of his clients is murdered and he thinks he knew who the suspect is. He is torn between keeping quiet to avoid deportation and telling the police what he knows. I honestly had a hard time getting into the story and get used to the writing. It somehow affected my whole reading experience. I still thought the plot is really interesting and timely.
Clues to the Universe by Christina Li – Another must-read middle grade fiction! It follows the story of Ro and Benjie. Ro is trying to finish the model rocket she has started building with her father when he's still alive. Benjie is a comic-book lover and an artist. He believes that the artist/creator of his favorite comic book is his father who walked out on him and his family. The friendship between Ro and Benjie is so precious. They learned from each other and support each other. I also liked that the adults are present in this book. Both are missing their fathers but they still have their families supporting and caring for them. The author's portrayal of loss and grief is raw and genuine but still accessible for the target audience. This book reminds us that grief has no time limit and everyone deals with it differently. This was an amazing debut and I can't wait to read Li's next books.
Clap When You Land by Elizabeth Acevedo – This one is a reread. I listened to the audiobook last year and it was amazing. I wanted to read it again right after I finished it. I'm a huge fan of Acevedo's works! She's very talented. Her works are incredible and worth reading/rereading.

So there you have it! Thank you so much for your time. Let me know if you prefer this kind of wrap-up or you enjoy the monthly more. Happy reading to all!
Always,