Editor : Dhonielle Clayton
Published on : December 8. 2020
Publisher : Crown Books for Young Readers
Genre : Fiction, YA Fantasy, Anthology, LGBTQIA+
*Huge thanks to PRH International and NetGalley for my free e-arc.
This did not affect my overall opinion of the book.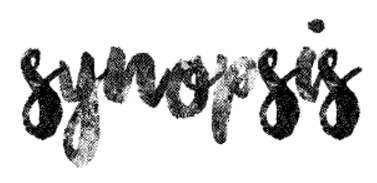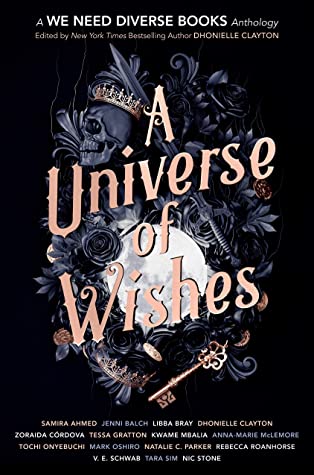 From We Need Diverse Books, the organization behind Flying Lessons & Other Stories, comes a young adult fantasy short story collection featuring some of the best own-voices children's authors, including New York Times bestselling authors Libba Bray (The Diviners), Victoria Schwab (A Darker Shade of Magic), Natalie C. Parker (Seafire), and many more. Edited by Dhonielle Clayton (The Belles).
In the fourth collaboration with We Need Diverse Books, fifteen award-winning and celebrated diverse authors deliver stories about a princess without need of a prince, a monster long misunderstood, memories that vanish with a spell, and voices that refuse to stay silent in the face of injustice. This powerful and inclusive collection contains a universe of wishes for a braver and more beautiful world.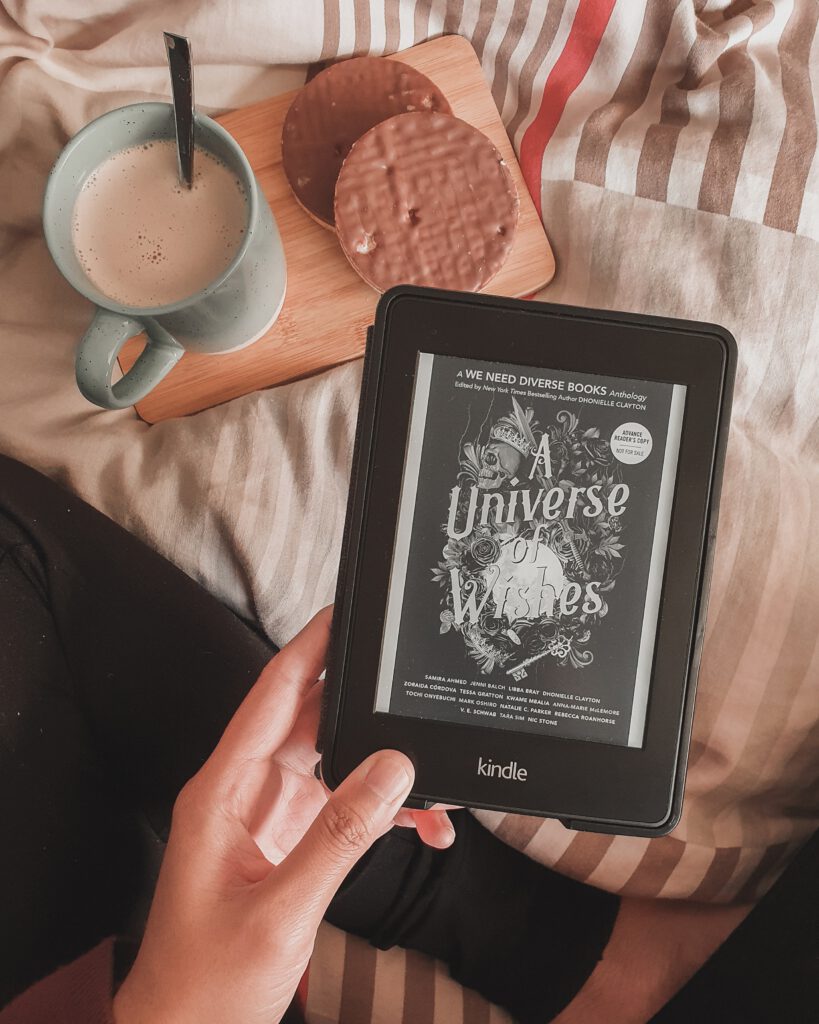 A Universe of Wishes is a YA Fantasy/Sci-Fi Anthology featuring 15 diverse stories. I was so thankful that I enjoyed the majority of the stories in this collection. Scfi-Fi is not really my go-to genre so I think that says a lot.
A Universe of Wishes by Tara Sim – A great story to start this anthology. This one is compelling and I really loved the m/m romance. 5 stars
The Silk Blade by Natalie C. Parker – I enjoyed the premise and worldbuilding in this one but the romance felt too fast for me. 3 stars
The Scarlet Woman by Libba Bray – This was interesting and quite confusing for me. I would probably have enjoyed it if I'm familiar with Bray's Gemma Doyle trilogy. 2 stars
Cristal y Ceniza by Anna-Marie McLemore – This is a Cinderella retelling. A peasant girl meeting the trans-Prince! I loved it! 5 stars
Liberia by Kwame Mbalia – The writing and Kweku's relationship with his grandmother were my favorite in this one! Also, there are so many plants in this one. 3 stars
A Royal Affair by V. E. Schwab – This tells the story of Alucard Emery (Shades of Magic series) before he becomes the captain of the Night Spire. This made me love him even more. 5 stars
The Takeback Tango by Rebecca Roanhorse – A space captain on a heist. Her plan is to steal back the artifacts that were stolen from her people. I would love to read more from this story. 4 stars
Dream and Dare by Nic Stone – The story is about a girl named Dream and a monster (I think) named Dare. I didn't really connect with the characters and the story. 3 stars
Wish by Jenni Balch – A girl with an autoimmune disease finds a LAMP and a boy who meant to grant her wish. This was a hopeful story. – 3 stars
The Weight by Dhonielle Clayton – A couple who have their hearts removed from their bodies to weigh and see who they truly love. The concpet is really interesting in this one. It's unique and very intriguing. 4 stars
Unmoor by Mark Oshiro – A guy who wants to unmoor the memories he has with his ex-boyfriend he loved the most. This book is about memories and how they affect us. This one made me cry! 5 stars
The Coldest Spot in the Universe by Samira Ahmed – A dystopian story focuses on climate change. I enjoyed the dual timelines. This is haunting and powerful. 4 stars
The Beginning of Monsters by Tessa Gratton – I had a hard time on this one. It's slow and I couldn't figure out what's happening. 2 stars
Longer than the Threads of Time by Zoraida Cordova – A Rapunzel retelling set in modern day New York. A girl locked up in a tower for years and a brujo who wants to save her. I was so naive and didn't see that ending coming. I would love to know how the story continues though. 5 stars
Habibi by Tochi Onyebuchi – A story about a prisoner and a protester, both in prison, exchanging letters and eventually build a deep connection with each other. This was a heart-wrenching and very powerful story. 5 stars
Overall, this is an excellent collection of stories that are both entertaining and empowering. Definitely worth the read.
My Rating : ★★★★☆
get your copy | add to Goodreads