Author : Libby Hubscher
Published on : March 23, 2021
Publisher : Berkley Books
Genre : Women's Fiction, Adult Contemporary, Romance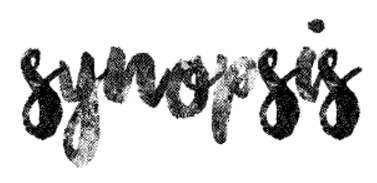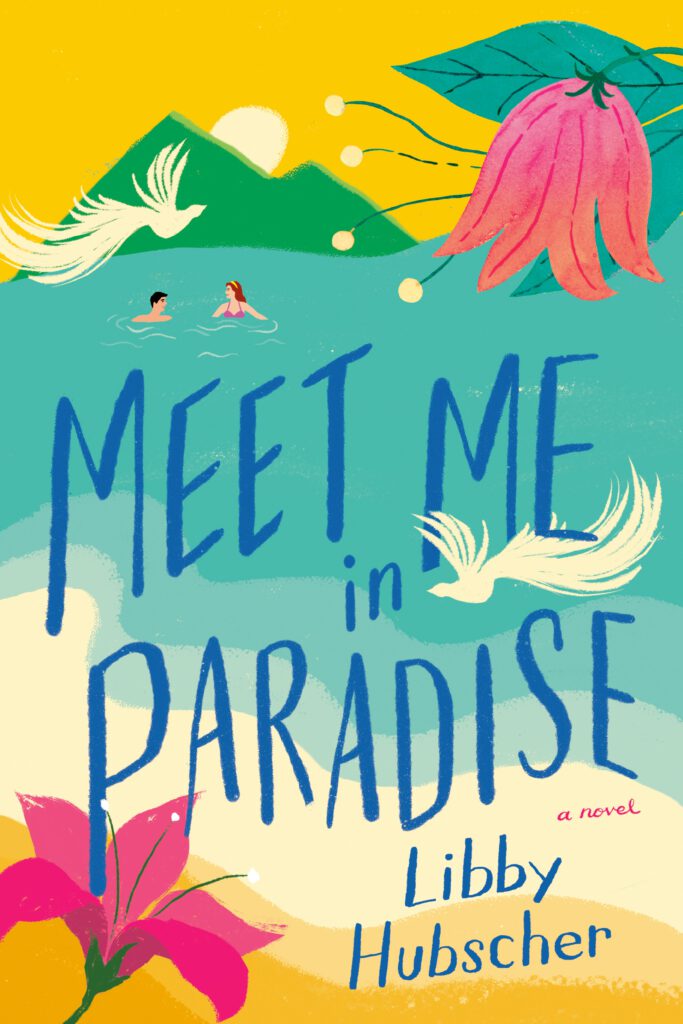 Marin Cole has never:
Seen the ocean
Climbed a mountain
Taken a risk on love
….But if her sister's plan works, she just might do all three.

Ever since her journalist mother died on assignment, Marin has played it safe, refusing to set foot outside the state of Tennessee. Her wild-child younger sister, Sadie, has trotted the globe as a photographer, living off of art and adrenaline.
When Sadie returns from a tough assignment abroad and looks a little worse for wear, Marin reluctantly agrees to a sisters' spa weekend on the tropical island of Saba. But her lifelong fear of travel is affirmed when Sadie misses the flight, Marin's luggage gets mixed up with another passenger's, and an episode of turbulence sends her hurtling into the lap of Lucas Tsai, the handsome stranger who stole her sister's seat.
For the first time in a long time, Marin has to step outside of her comfort zone as she explores the island with Lucas and learns what she's been missing out on. With each breathtaking new experience, Marin gets closer to her real self, the man she's falling for, and the heart-wrenching truth about why she's there in the first place.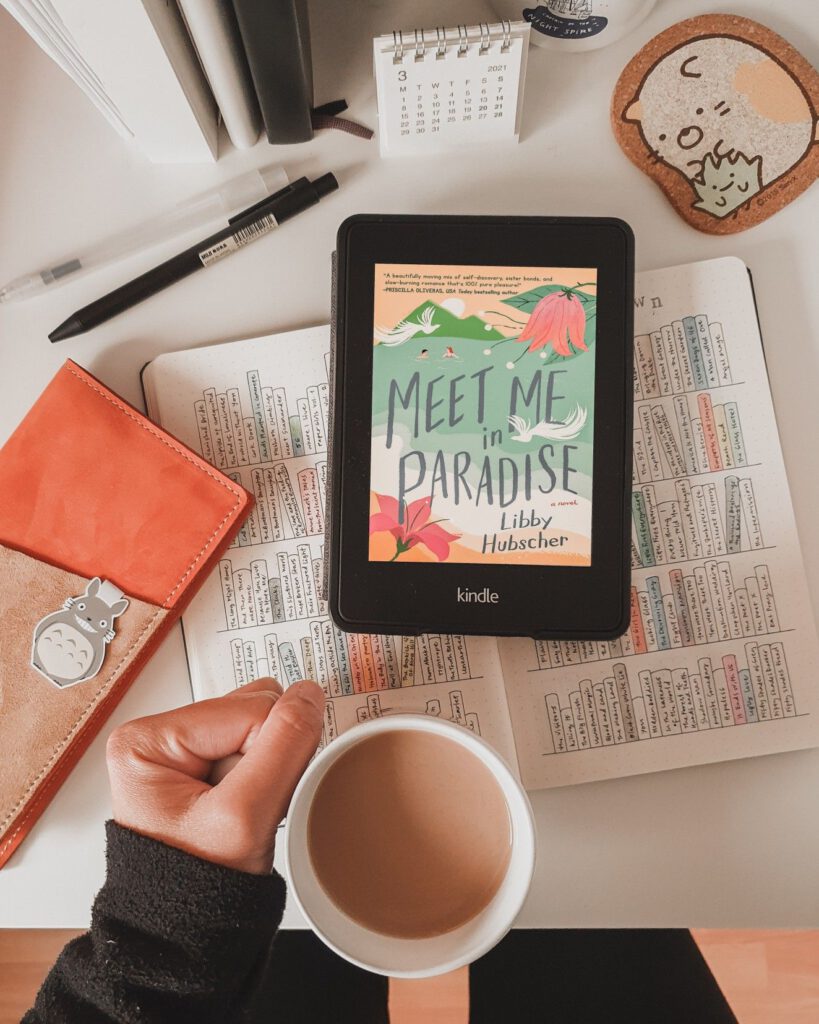 trigger warning: anxiety, death of family member, terminal cancer, grief
After losing their mother at a young age, Marin is left to take care of her younger sister Sadie. She has forgotten to go out, have fun, and take risks. She also worries a lot about Sadie since she is her total opposite. Sadie is an adrenaline junkie free-spirit photographer who never stays put. When Sadie returns from her latest assignment abroad, she suggests that she and Marin have a sisters' weekend on the tropical island of Saba. But Sadie misses their flight and Marin ends up sitting in an airplane beside a handsome stranger. This is where Marin's life-changing journey starts.
Don't be fooled by the beautiful and vibrant cover. I didn't read the blurb but I figured out quite early that this was not a lighthearted romcom story I was expecting. I still end up loving it so it's okay but I want to set your expectation. This book is more of women's fiction than romance.
I liked how the story is told through alternating POVs between Marin and Sadie. It was fun seeing Marin doing things for the first time. I genuinely felt excited and happy for her. I thought her character development is well-done. Sadie is a force to be reckoned with. I loved that there were no boring moments with her. Lucas is very generous and kind but I felt like I didn't get to know more about him. Also, he's too perfect in my opinion. The secondary characters are astounding. I'm really hoping for a Ken and Elisabet spin-off.
I liked the slow-burn romance between Marin and Lucas. Their meet-cute is definitely fun and memorable. The island setting was perfect and the author made me feel like I was there. My most favorite in this book was the strong bond between the sisters and their unconditional love for each other. The sacrifices and things we do for our family and loved ones. I was pretty much aware of what's going to happen but I still ended up bawling my eyes out. It's just heart-breaking. Overall, this was a very hopeful and captivating story that will stay with me for quite some time.
My Rating : ★★★★☆
get your copy | add to Goodreads
---
Disclaimer: I received an e-arc from NetGalley/Berkley. This did not affect my overall opinion of the book.