First of all, Happy New Year to all of you! By this time you have probably read a lot of beautiful new year's messages so I'm just gonna say – let 2020 be a reminder of how wonderful, strong, and brave you are!
Now on to my very first blog post this year. I originally wanted to share my top ten favorite reads of 2020 like I've been doing eversince but it's incredibly hard for me to choose only ten. I read 108 books last year and there were so many amazing books so i've decided to share not just then but twenty of my favorite reads in 2020. I feel like it's unfair to not include the others that I also enjoyed reading but didn't make it to the top. So here are the books (in no particular order) that I truly love and stories that will definitely stay with me for a very very long time.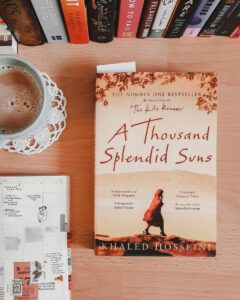 A Thousand Splendid Suns by Khaled Hosseini – I am so glad to have read this book! The characters were definitely my favorite. This was an eye-opener and a very heartbreaking read. I cried my eyes out reading this book.
The House in the Cerulean Sea by T.J. Klune – A heart-warming and a very delightful read. This book is like a big warm hug! The characters are unique, adorable and definitely unforgettable.
Six of Crows (duology) by Leigh Bardugo – I love this duology so much more than the Shadow and Bone trilogy. Nikolai definitely made the trilogy bearable if I'm being honest. Bardugo's writing and world building are definitely over the top. I love all the characters in this duology and I want to be part of the crew.
Bear Necessity by James Gould Bourn – I liked the humor in this book. There were a lot of hilarious conversations between the characters. Some are ridiculous but still enjoyable. This book made me laugh and cry. It broke and warmed my heart. It's definitely a delightful and touching read about family, friendship, grief, and second chances.
Love From A to Z by S.K. Ali – The writing was simple but very effective. It's also my first time reading a book set in Qatar so it's quite refreshing for me. The story is written through journal entries which I really enjoyed plus I loved the idea of having a "marvels and oddities" journal.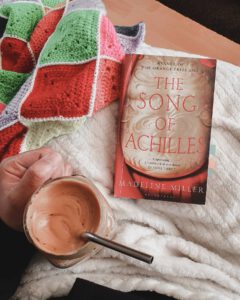 The Song of Achilles by Madeline Miller – I absolutely loved and adored this book that I cannot write a proper review! I cried a lot while reading it that's for sure. Thinking about Patroclus still makes my eyes teary. He's so pure! It took the author ten years to write this book and it's totally worth it!
A Little Life by Hanya Yanagihara – This book! As if 2020 is not enough, I had to pick this up and read it. I will not ask you to read this book especially if you're not in a very good place right now. I was emotionally drained towards the end of this book.
You Should See Me In A Crown by Leah Johnson – I wasn't expecting that I will enjoy the whole prom thing because most of the books I read with prom always feel the same. But this one was different (at least for me). The tropes are present but the author somehow managed to make it more interesting and fun. It's very entertaining and the f/f romance in this book is just so heartwarming and adorable. I loved the family dynamics and friendship as well! I cried (happy tears) towards the end.
Paris Is Always a Good Idea by Jenn McKinlay – This was a "perfect timing" kind of read for me. This book transported me to Ireland, Paris, and Italy. It was a perfect escape.
The Bone Witch by Rin Chupeco – I have read this book twice last year. The audiobook edition wasn't for me probably because I mainly listen to contemporary fiction and not fantasy. I thought of giving it a try so I bought a copy and read it again. I was so glad I did! It was slow, confusing, and heavy on details but it became very intriguing once I got used to the style. I still need to read the final book in the trilogy.
Clap When You Land by Elizabeth Acevedo – I immediately became a fan of Acevedo after reading The Poet X. I love her style of writing. It feels very natural eventhough it's written in verse. It's flawless and very effortless.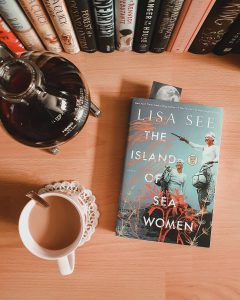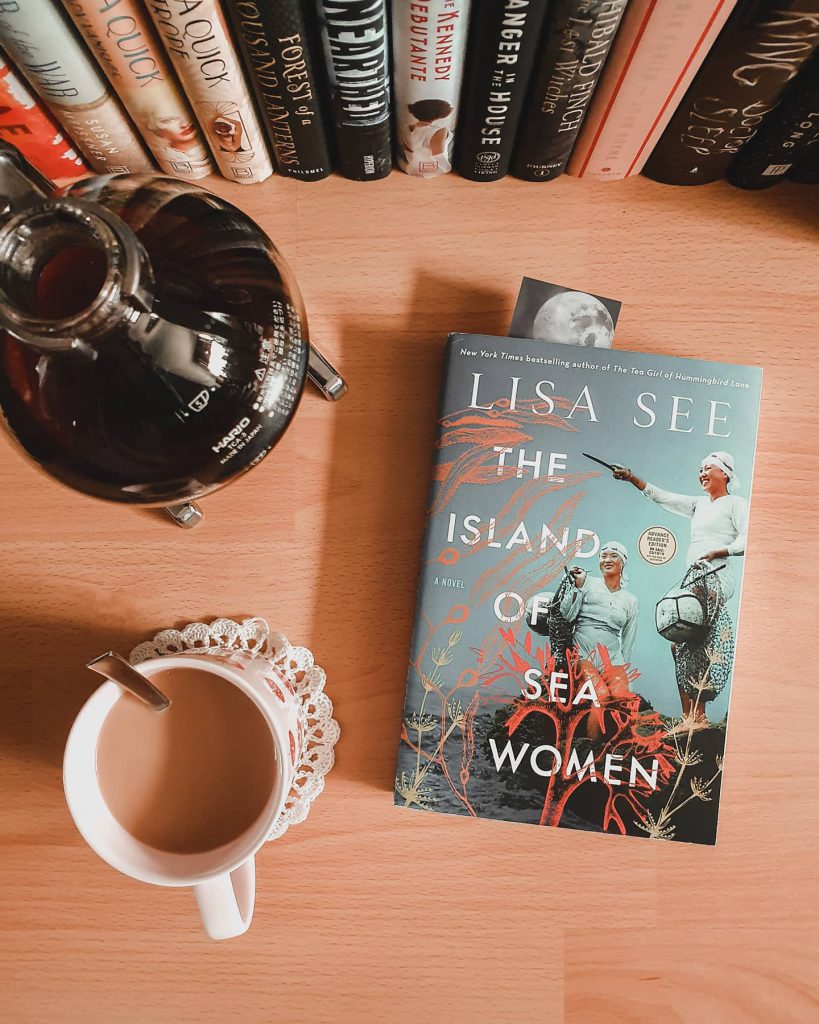 The Island of Sea Women by Lisa See – I had no idea about these amazing female divers of Jeju Island called "Haenyeo" until I read this book. It was a slow start for me but the story picked up in the middle and I couldn't stop reading. I've learned a lot from this book. The author definitely did a wonderful job researching and sharing important events in history in this book. Some parts were hard to read and there's one particular horrific scene that brought me to tears. It still makes my eyes teary everytime I think about it. This book is beautifully written, heart-wrenching at times, but definitely worth reading.
My Heart Underwater by Laurel Flores Fantauzzo – I thought the author did a great job describing the different places and even give specific details on everyday lives in the Philippines. Reading this book made me miss living in the Philippines. Watching my favorite bands perfom (I love the UP Fair), eating fishballs, going to the beach and a lot more. This was a great debut.
Jellicoe Road by Melina Manchetta – It took me around six chapters to finally get into this book. It was pretty confusing at first because there's no proper introduction to the setting or the characters. But the alternating timeline did help me a lot and it's definitely one of the things I liked in this book. I enjoyed the mystery surrounding the story and I liked how everything connects in the end. The writing is lyrical and beautiful as well.
The Wolf of Oren-Yaro by K.S. Villoso – I rarely read adult fantasy so I was really surprised that I ended up loving this one. This book is full of action and shocking plot twists. I appreciated about this book is the representation of Filipino women and women in general. If you're looking for a high fantasy inspired by Southeast Asian culture with intricate characters and beautiful writing, then this one is for you. I also read the sequel, The Ikessar Falcon, and it didn't disappoint.
Before the Coffee Gets Cold by Toshikazu Kawaguchi, translated by Geoffrey Trousselot – You either like this book or hate it. Luckily for me, I enjoyed it. It's initially written as a theater play script which probably explains the short and direct style of writing. I thought the setting in this book and the concept of time travel is very unique.
My Dark Vanessa by Kate Elizabeth Russell – This book made me sick. I had to sto stop from reading once in awhile to take a break. It's painful to read which made it so real and an important read. I liked how the author put all the elements together.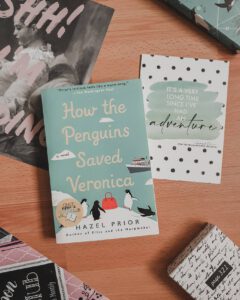 How the Penguins Saved Veronica by Hazel Prior – This was a slow but definitely a very entertaining and charming read. Granda Veronica just became one of my favorite characters. I loved her determination and grumpiness. Also, the penguins! I watched so many documentaries about penguins because of this book.
The Invisible Life of Addie LaRue by V.E. Schwab – The writing, the story, the characters. I love everything in this book!
A Sky Beyond Storm by Sabaa Tahir – This is the fourth and final book in An Ember in the Ashes series. I still can't believe that it's over. I just finished it last night (while waiting for the new year) so I think I'm still in the denial stage. This book is definitely my favorite in the series and Helene will always be my favorite character. Tahir is definitely a very talented and amazing writer and she's not afraid to hurt her characters and give pain to her readers. lol. I love that about her.
There you have it! Thank you so much for sticking with me all through the years. I really appreciate each and every one of you! ♥
Always,