Author : V.E. Schwab
Published on : October 6, 2020
Publisher : Titan Books
Genre : Fiction, Fantasy, Paranormal
get your copy | add to Goodreads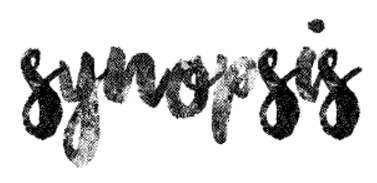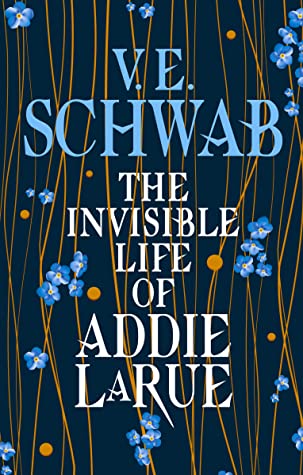 "France, 1714: in a moment of desperation, a young woman makes a Faustian bargain to live forever-and is cursed to be forgotten by everyone she meets.
Thus begins the extraordinary life of Addie LaRue, and a dazzling adventure that will play out across centuries and continents, across history and art, as a young woman learns how far she will go to leave her mark on the world.
But everything changes when, after nearly 300 years, Addie stumbles across a young man in a hidden bookstore, and he remembers her name."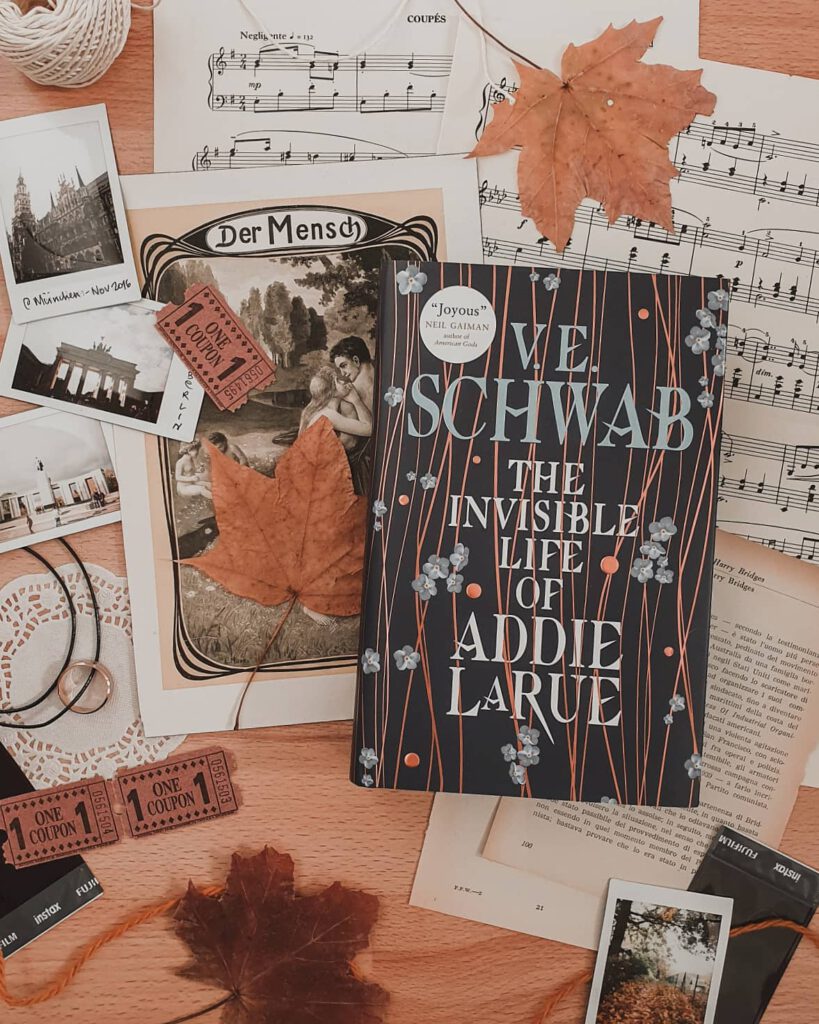 "Because happiness is brief, and history is lasting, and in the end, everyone wants to be remembered."
This book follows the story of Adeline "Addie" LaRue and the year is 1714. She lives in a small village in France. Desperate to get away from a marriage she never wanted, she prays for some miracle. She gets the freedom she wants plus more. She becomes immortal and is cursed to be forgotten by everyone.
I'm honestly not sure how to start my review. If you know me then you know how much I love V.E. Schwab. But of course that doesn't mean that I love all of her works, *ahem* Vengeful *ahem*.
I'm going to be vague here because I don't want to spoil anything for you. I know how briliant V.E. Schwab is but she still manages to surprise me every time. Her stories are unique and her writing is captivating. And this book is no exception. It pulled me in right from the very beginning. Addie has lived for 300 years and reading her journey was both fascinating and heartbreaking. We see how she lives her life and adapts to changes throughout the years. She's a strong character, in my opinion. I loved how the story has unfolded towards the end. It's clever and brilliant. I couldn't help but cry reading the last part.
There are several themes in this book which I find interesting such as fear of being forgotten and immortality. The book also tells us the importance and power of art and stories and how they touch people in different ways. This is one of those books that you have to read and savour each and every words. It's atmospheric, dark at times, and melancholic. But it's full of hope and dreams. Addie's story will definitely stay with me for a very very long time.
My Rating : ★★★★★
---
Disclaimer: Huge thanks to Titan Books and NetGalley for my free copy. This did not affect my overall opinion of the book.