I've decided to pick my top 22 favorite reads instead of my usual 10 since I read a lot of amazing books last year. I read from celebrity memoir to horror anthology, steamy romance novels to poignant poetry. These books made me laugh and cry. They made me feel things. They are all memorable and definitely worth of rereading. I'm pretty sure that I'll reread some of them if not all. So without further ado, here are the books that made my 2022 extra special.
* This post contains affiliate links. If you choose to purchase via these links, I may receive a commission at no extra cost to you.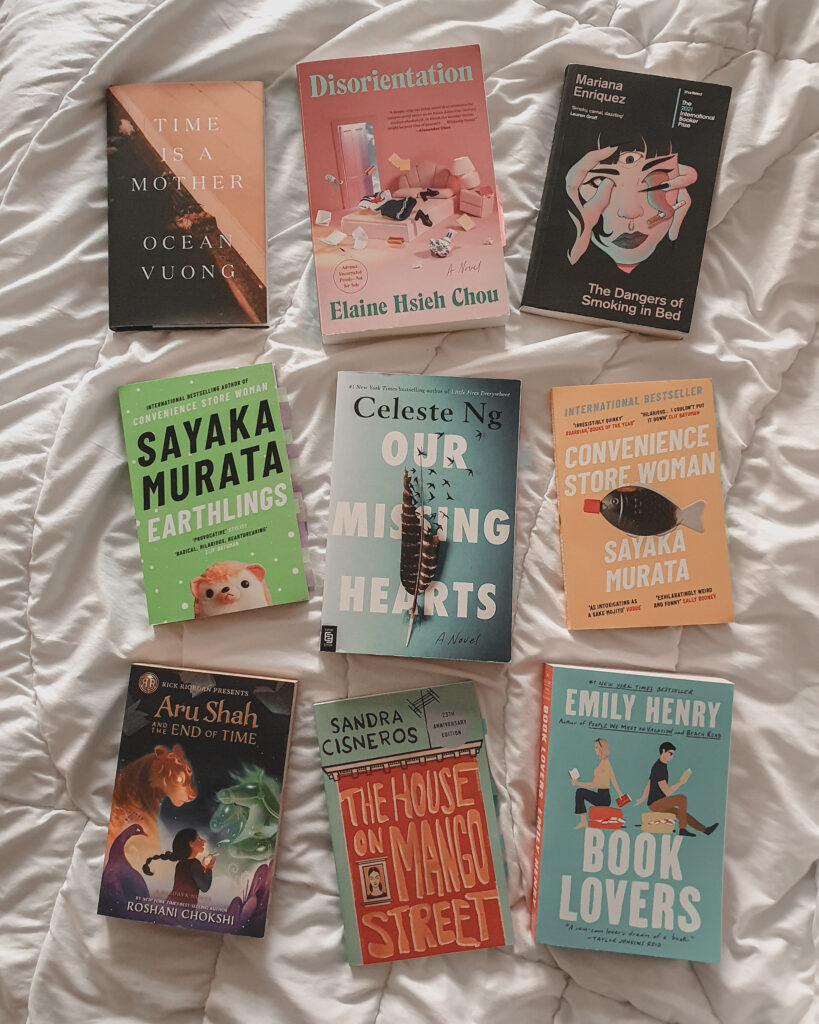 Goal was 36 books | I read 73 books
31 Audiobooks, 17 Physical Books, 25 eBooks
13,918 pages | 15,685 minutes (261h25m)
Average rating was 3.7 stars
31 Backlist Titles | 42 New Releases
Top three genres: Contemporary, Romance, Mystery/Thriller
---
Our Missing Hearts by Celeste Ng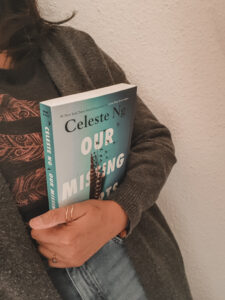 It's beautifully written and the characters are compelling. This book covers important issues such as historical revisionism, book banning, racial discrimination, and a lot more. It also shows how powerful stories and words are. Our Missing Hearts is a dystopian novel but it felt so close to reality and it's frightening. There are some heartbreaking scenes that left me in tears. I thought the ending was perfect. This was a thought-provoking and a very important read.
Disorientation by Elaine Hsieh Chou
This was a very interesting, entertaining and thought-provoking read. Ingrid is not easy to like. She can be annoying and her behavior is frustrating but I could see why she's like that. I also related to her struggles of doing something she doesn't like. I graduated college with a bachelor's degree I didn't pick. This book explores important topics such as separating the art from the artist, cultural appropriation, racism, yellow facing, asian fetishism, and more.
How to even review this incredible book? The characters are precious and I wanted nothing more for them to be happy and safe. I laughed. I cried a lot. It was hard to read at times because Tahir doesn't sugarcoat things. She doesn't shy away from topics that will make you feel uncomfortable. This book is about family, friendship, grief, love, forgiveness, and so much more. It's an important book and definitely a must-read.
The Dead Romantics by Ashley Poston
This was the book I needed. It made me laugh and cry. Despite of the heavy themes such as grief, this book didn't feel dark and heavy. This was a 5-star read for me. It's a very heartfelt, beautiful and fun read.
Convenience Store Woman by Sayaka Murata
This book is about a 36-year old woman who works in a convenience store. She has difficulties understanding other people or what "normal" is and her family even tried to "cure" her. This book is written in Keiko's perspective and I enjoyed being in her head. I admired her determination and how she takes pride in her work. Murata's writing is incredible. The author's portrayal of societal issues and how to be a "functioning member of the society" was interesting to read. It's well-writtten and on-point. This book is definitely more lighter than Earthlings.
The House on the Mango Street by Sandra Cisneros
Reading this book felt like reading from the protagonist's journal entries which I really enjoyed. She's very clever and adventurous. She also struggles to fit in but still remains optimistic. She dreams to become a writer which will eventually helps her to leave Mango street. The writing was simple yet beautiful. It's lyrical and mesmerizing. This is definitely worth a reread.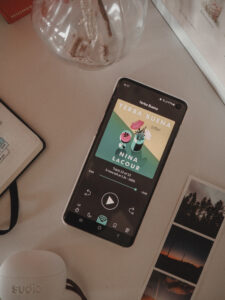 This was my second LaCour read and I really love her writing. It's simple and raw. Sara and Emilie are both flawed, compelling, and relatable in many ways. I liked that their romance isn't forced. Sara and Emilie are immediately drawn to each other but they also know that they need to figure things out first before letting other people in. It was wonderful and heartbreaking to watch Sara and Emilie grow as individuals. I also loved how "yerba buena", both the restaurant and the herb, was incorporated in the story. This was a beautiful and melancholic read.
Heartstopper Vol 1-4 by Alice Oseman
This was my very first Oseman read. Better late than never, right? I wanted to watch the Netflix adaptation (which I highly recommend watching by the way) but I wanted to read the graphic novels first so I did. I really enjoyed it. The characters are pure and precious and I only want the best for them. I loved that the art style is simple yet very effective. The story was adorable, beautiful, and heartwarming! I laughed and I cried especially while reading the fourth volume. I can't for the next one!
Meredith, Alone by Claire Alexander
Meredith is an endearing and a genuine character. She's brave and admirable. I couldn't stop rooting for her. She also has wonderful and very supporting friends. We get to know her childhood, her relationship with her mother and sister, and the traumatic event that led to her present situation. It's difficult and painful to read at times but it's hopeful at the same time. This was a very beautiful and poignant read. Trigger warning such as self-harm, emotional abuse, and sexual assault.
People We Meet on Vacation by Emily Henry
I started reading People We Meet on Vacation last year but I ended up putting it down. It worked out really good this time. I loved Poppy and Alex and their adventures. I loved their friendship and their chemistry. The flashbacks really helped a lot to get to know their background and how their relationship build-up over the years. I thought the friends-to-lovers trope and slow burn romance in this book are perfect. Overall, this was a fun and beautiful read.
Pasko Na, My Love by Elle Cruz, Maan Gabriel, Maida Malby, Mia Hopkins, Sarah Smith, and Tif Marcelo
I rarely read Christmas-themed book but I couldn't say no to this anthology by Filipino-American romance authors. There's enemies-to-lovers, age gap, second chances, fake dating and other romance tropes. It's sweet and steamy. It will make your heart warm and fuzzy. It's perfect for the holiday season.
Time is A Mother by Ocean Vuong
This poetry collection made me bawl my eyes out particularly during and after reading "Amazon History of a Former Nail Salon Worker" which is simply a list of purchased items. This is a short and a very quick read but I took my time. It explores grief, trauma, racism, and death. It's poignant and utterly beautiful. I'm still in awe. This collection proves how talented Vuong is.
The Dangers of Smoking in Bed by Mariana Enriquez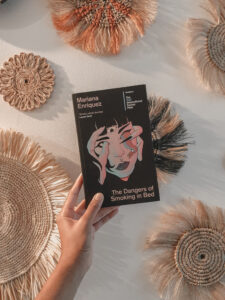 I loved the writing style. I thought it's unique and very mesmerizing. Her stories are twisted, disturbing, and dark. But it's also melancholic and thought-provoking. Some of my favorite stories were "The Well", "Where Are You, Dear Heart?", and "Kids Who Come Back". I can't wait to read her other works! Please check the trigger warnings before reading this book.
It's my first read from the author and I instantly became a fan right after finishing it. This book surprised me in a good way. I like reading strange books and stories that make me uncomfortable. Please make sure to check the content warnings before picking this one up.
Crying in H Mart by Michelle Zauner
It's hard for me to review or rate this book (or any memoir in general) so I'll just try to convince you to read it. I cried so much while reading. Michelle shares her experiences growing up as a Korean-American, her relationship with her mother, and how she finds herself back to her Korean roots after her mother's diagnosis. The writing is raw and beautiful. Michelle's relationship with her mother was very relatable. The tough love and how her mother expressed her love through food. This was an emotional and touching memoir.
I'm Glad My Mom Died by Jenette McCurdy
One of the things that I liked about this book was the writing style. It was simple yet very engaging. I liked that she is bold and honest. She is not perfect and she knows it. This memoir was heartbreaking, painful and uncomfortable to read at times. But her humor definitely helped lighten up the mood. I highly recommend reading this book whether or not you know McCurdy but please be aware of the content warning.
The Cat Who Saved Books by Sosuke Natsukawa
I liked the overall message of this book. I wished the talking cat has a much more bigger part in the story and I thought the title was a little misleading. Their journey helps the protagonist discovers himself and coming to terms with the loss of his grandfather. This book highlights the importance and power of books and literature. It's thought-provoking and entertaining at the same time.
I Am, I Am, I Am by Maggie O'Farell
The author recounts her near-death experiences from drowning to a heartbreaking miscarriage. I picked up this book because of its title and synopsis. I really loved the author's writing! I had to remind myself that i'm reading a non-fiction book. It's beautiful and captivating. I thought the chapter headings were beautiful and unique. The nonlinear structure was not confusing at all. The author's stories reminded me how how vulnerable human life is. I can't wait to read her other books!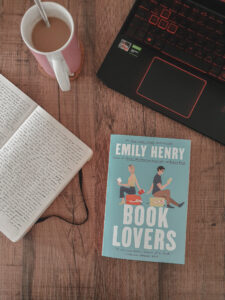 The first Henry book I read was Beach Read and I didn't like it as much as I wanted to. Then there's People We Meet on Vacation which I ended up loving. But this book! I enjoyed and loved it so much that I had to give it 5 stars!
Molly, the protagonist, instantly warmed up to me. She's lovable and unique. I wanted to protect her at all cost! Her relationship with her grandmother is precious. I didn't mind that the story is predictable and that its focus is not entirely on the mystery part. I really had a great time reading this book and sometimes that's enough. I thought this was an incredible debut.
You're Invited by Amanda Jayatissa
I loved the unreliable narrators and the writing format. One of my favorites was reading and learning about Sri Lankan culture and wedding traditions. The food, ceremonies, the gossiping Aunties, and family dramas. This was a very compelling read that will keep you guessing until the end. It's definitely one of my favorite reads this year.
Aru Shah and the End of Time by Roshani Chokshi
This is the first book in the Pandava Quartet. Reading this book brought back memories from when I read Percy Jackson and the Olympians years ago. I really loved Aru Shah's imagination and humor. Mini, another reincarnation of Pandava brothers, was also my favorite. Their bond is so precious. It's interesting to read about the Hindu mythology. I can't wait to read the next book in the series.
I would love to know your favorite reads last year so feel free to leave your blog post link on the comments section. Thank you for the support and I appreciate you all! ♥