Since it's February aka "The Love Month", I thought it would be fun to share some of the romance books I recently read. If you're active on bookstagram, just like me, then you have probably seen these books a lot. It's actually the reason why I read them. Also, I buddy read these with Joyce (@joycefretz.reads). I actually tend to steer clear of hype books because most of the time, I end up disappointed. But I'm happy to report that all of these books are worth the hype.
The Spanish Love Deception by Elena Armas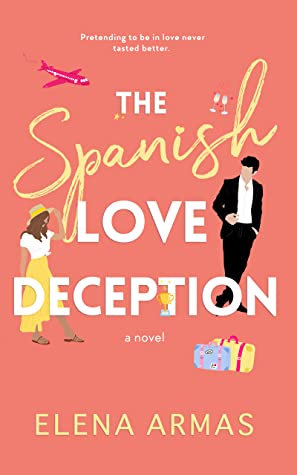 Genre : Fiction, Romance
Published on : February 23, 2021
My Rating : ★★★★☆
Catalina only has four weeks to find a date for her sister's wedding in Spain. She is not looking for a boyfriend especially after what happened to her previous relationship which made her leave Spain. Hearing about her dilemna, Aaron, her coworker and nemesis, volunteers to be her date. Desperate and with no other choice, she agrees.
Another fake dating and slow burn romance. It seems like most of the romance books I'm reading this year has these tropes. I don't mind at all as long as it's good. Like this book. Catalina is very admirable and Aaron is perfect. Honestly, too perfect sometimes. I also wanted to see more of their bickering at work since this is an enemies-to-lovers too. The beginning felt slow but it picked up when they arrived in Spain. There were a lot of swoon-worthy moments that made grin like a fool. I noticed the similarities to The Hating Game but I loved TSLD more. Overall, this was an amazing debut! Elena (thebibliotheque on instagram) is one of the sweetest person I know and I'm so proud of her. I can't wait to read the next book featuring Catalina's bestfriend.
People We Meet On Vacation by Emily Henry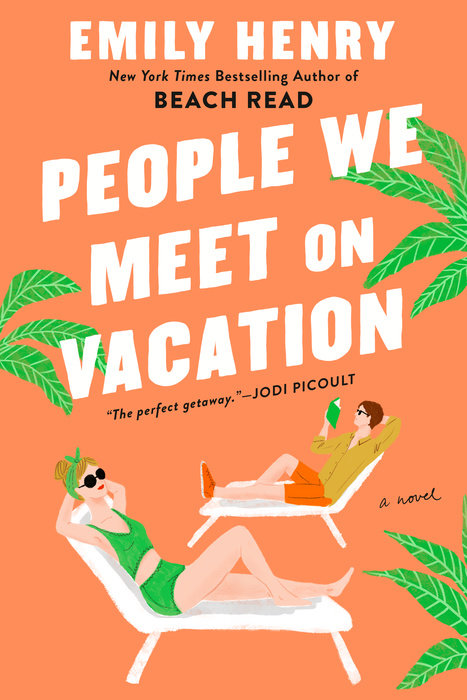 Genre : Fiction, Romance
Published on : May 11, 2021
My Rating : ★★★★☆
Alex and Poppy are best friends. Every summer they meet and go on vacation together. Until something happened one summer which causes their friendship to fall out. Two years after, Poppy reaches out to Alex for another trip and to finally fix everything between them.
I've learned my lessons when I read Beach Read last time. I ended up disappointed because I pushed myself to read it until the end. I started reading People We Meet on Vacation last year but I ended up putting it down. I'm glad I did. It worked out really good this time. I loved Poppy and Alex and their adventures. I loved their friendship and their chemistry. The flashbacks really helped a lot to get to know their background and how their relationship build-up over the years. I thought the friends-to-lovers trope and slow burn romance in this book are perfect. Overall, this was a fun and beautiful read.
The Love Hypohesis by Ali Hazelwood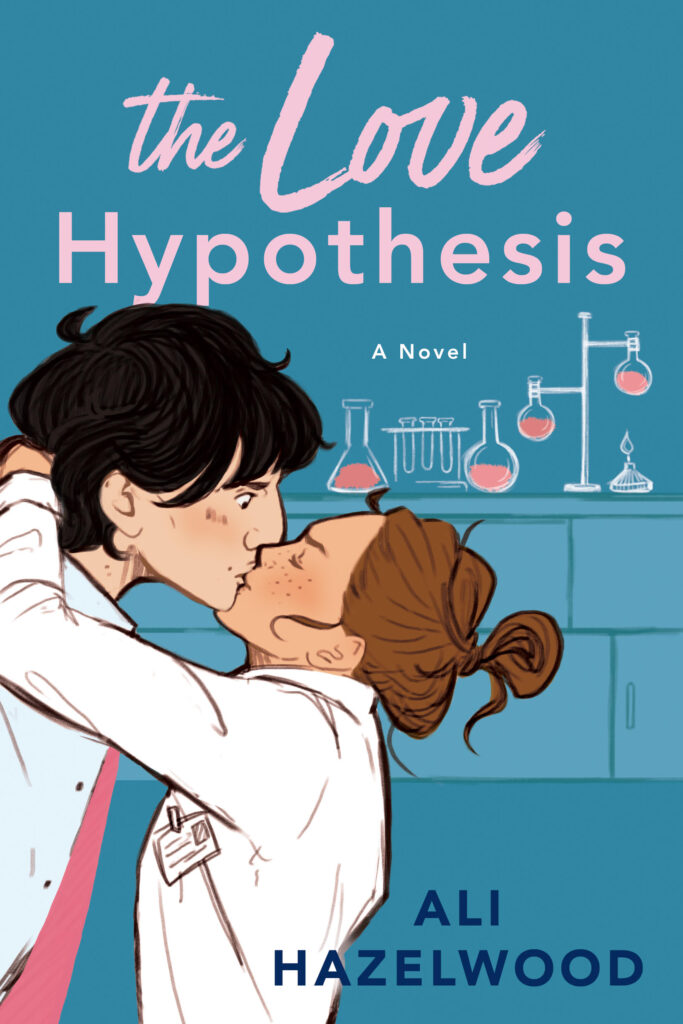 Genre : Fiction, Romance
Published on : September 14, 2021
My Rating : ★★★★☆
Olive wants to convince her best friend Anh that it's okay for her to date Jeremy, Olive's ex-boyfriend. Anh doesn't buy it so Olive does the first thing that comes to her mind. She ends up kissing the first man she sees who happens to be the intimidating and critical professor Adam. They end up having a fake relationship that benefits them both.
This was definitely one of the most hype romance books ever so I was quite nervous getting in to it. Thankfully I got easily hooked. Olive is awkward, smart, and her determination is very commendable. Adam is grumpy and serious but sweet. The writing is simple and entertaining but I wasn't a fan of the third person POV. Aside from the romance, I liked the focus on women in STEM and the struggles they're facing on a daily basis. Embarassing and inappropriate PDA aside, I had a great time reading this book. I can say that it's worth the hype.
Reminders of Him by Colleen Hoover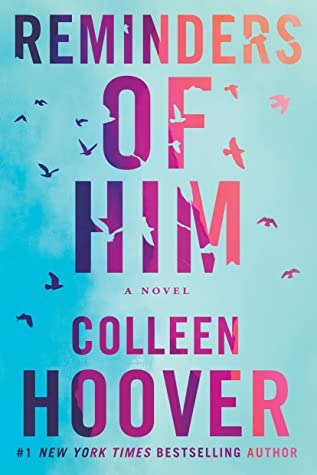 Genre : Fiction, Romance
Published on : January 18, 2022
My Rating : ★★★★☆
Kenna is free after spending five years in prison for involuntary manslaughter. She is back to the town where everything happened to start her life over and to finally meet her four-year old daughter Diem. She needs to try hard because Diem's current guardians don't want her back in their lives. The only person who can help her is Ledger, her ex-boyfriend's best friend.
CoHo's books are either hit or miss for me and I'm happy to announce that this book was an absolute hit. I bawled my eyes out reading this book. I loved the flawed characters and their development throughout the story. Kenna is a very interesting character. She's selfless and resilient. Ledger is definitely one of the best male character she has ever written. Period. The flashbacks are written in letter form which was a huge plus for me. There's just something personal about it. Learning about each of the characters' stories made me understand their decisions. To be honest, it would be fine for me even without the insta-romance. This book is about forgiveness, second chances, and unconditional love.
Have you read any from these? Did you like it?