I really enjoy reading Japanese literature so I always make sure to read at least one book each month. One of the things that I love about Japanese literature is how it never fails to amaze me. There's something special about the storytelling and the writing style that captivates me. Plus their books also have cats (and talking cats) in them. Last month, I joined #JanuaryInJapan reading challenge hosted by Lauren (@end.notes). and I managed to read three (one has a talking cat). Here are the books I read:
The Cat Who Saved Books by Sosuke Natsukawa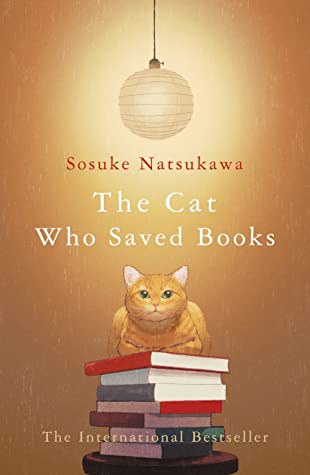 Translated by Louise Heal Kawai
Genre : Fiction, Magical Realism
Published on : September 16, 2021
My Rating : ★★★★☆
Rintaro Natsuki inherits his late grandfather's secondhand bookstore. He thinks of closing it down and go live with his Aunt. But before he can leave, a talking ginger tabby named Tiger appears. Tiger needs Rintaro's help to save and set books free. They go through different labyrinths and meet different people who have their own unique ways of reading and collecting books.
I liked the overall message of this book. Rintaro was an interesting character. I didn't agree with his thoughts on what a true reader or booklover is but I realized that some of them are true. Tiger is demanding and rude at times but I still liked him. I wished he has a much more bigger part in the story and I thought the title was a little misleading. Their journey also helps Rintaro to discover himself and coming to terms with the loss of his grandfather. This book highlights the importance and power of books and literature. It's thought-provoking and entertaining at the same time.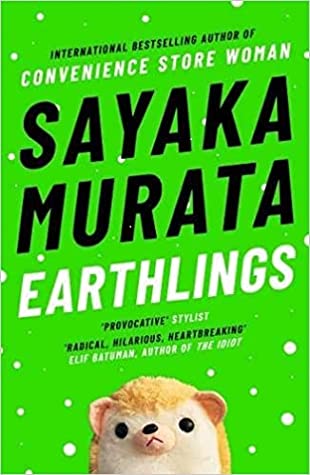 Translated by Ginny Tapley Takemori
Genre : Fiction, Horror
Published on : September 16, 2021
My Rating : ★★★★☆
Trigger warning: child sexual assault, pedophilia, abuse (both physical and emotional), cannibalism, incest, murder
When Natsuki was young, she believes that she's an alien from the planet Popinpobopia. She has a wand, a magical mirror, and a hedgehog plushie she called Piyyut who gives her her tasks and magic powers. The only person who seems to believe her is her cousin Yuu who thinks that he's also an alien. They spend every summer together in Akishina dreaming of other worlds. Years have passed and Natsuki, who is now married, finds her way back to Akishina reunited with Yuu.
My first Sayaka Murata read and it was a wild ride! At first I was amazed because young Natsuki's rich imagination was really entertaining to read but then things got quite strange real fast. There's a scene where I had to stop reading to get myself together. It's just heartbreaking and really hard to read. The ending is over the top but I thought it's fitting. I liked how Murata explores conformity, social norms, and some taboo topics. This was a dark, disconcerting, and definitely a thought-provoking read!
The Ten Loves of Mr. Nishino by Hiromi Kawakami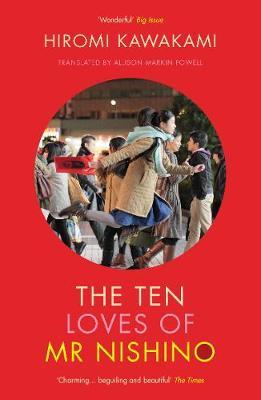 Translated by Allison Markin Powell
Genre : Fiction, Contemporary
Published on : June 6, 2019
My Rating : ★★★☆☆
This book is divided into ten chapters, each chapter is narrated by women whom at one point became part of Nishino's life. It read like a short story collection revolving around this man. We see what kind of relationship these women have with him, how they view him as a person and as a "lover". We don't really get Nishino's side of the story but based on these women's perspectives, I found him repulsive and a creep. The author eventually revealed the reason behind Nishino's personality and it was actually melancholic but it still didn't change how I felt about him.
I liked that we got the women's perspectives instead of Nishino's. I thought it was refreshing. The characters were all interesting though it was quite difficult to differentiate their voices. Strange Weather in Tokyo is still my top favorite from this author and in my opinion, it's also the best book to start if you're new to Kawakami's works.