I originally planned on sharing my #StanAsianAuthors, #AsianReadathon, and #ARMYdathon wrap-up (which is also my May wrap up) in one post but I also want to share my thoughts on each of the books I read, so I thought of sharing my wrap up through my weekly "segment" on my blog called "Friday Mini Reviews". I was able to read 12 books by Asian authors so I'll be sharing 3 books every Friday for the whole month of June.
May was an incredible month for me! I managed to stick to my tbr list which was surprising since I'm very much of a mood reader. I ended up not reading all the books on my tbr but it's okay because I can still read them whenever I want to. We need to make it a habit to read diversely. Anyway, I read a lot of amazing books and even gave three of them a 5-star rating! It just shows that there are a lot of great stories out there written by Asian authors for us to read.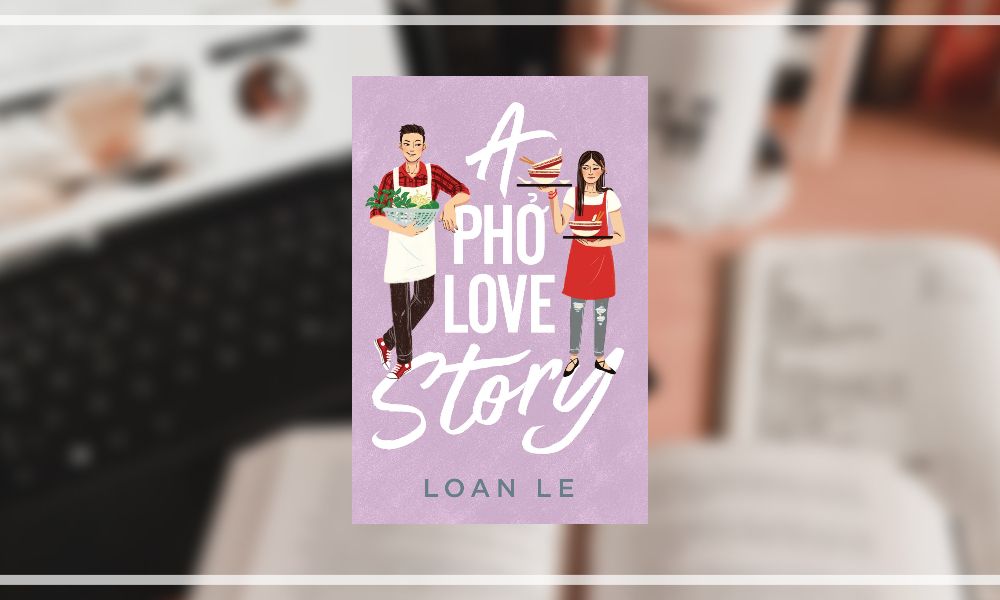 A Pho Love Story by Loan Le
Genre : Fiction, YA Contemporary, Romance
Published on : February 9, 2021
My Rating : ★★★☆☆
I was really excited to read this book but I ended up not loving it as much as I wanted to. Bao Nguyen and Lihn Mai become friends but they can't let their parents know because their families own Vietnamese restaurant and have been competing for years.
What I liked about this book was that both of their parents are present in the story. We get to know about their pasts, their traumas, the sacrifices they made in order to provide a better future for their children. The romance is not heavy in this one and it is more of a forbidden love than enemies to lovers. There were some fun and cute moments between the two main characters but I honestly didn't feel the chemistry. The pacing is slow and some parts were dragged out so I think it's good that I listened to the audiobook. The narrators are amazing, by the way. There's a bit of a mystery as to why their families hated each other. The reason might not be a huge one but as an Asian, I personally know how challenging it is to communicate or talk about the problem especially with your family. Overall, I still enjoyed the story and I highly recommend not reading it when you're hungry.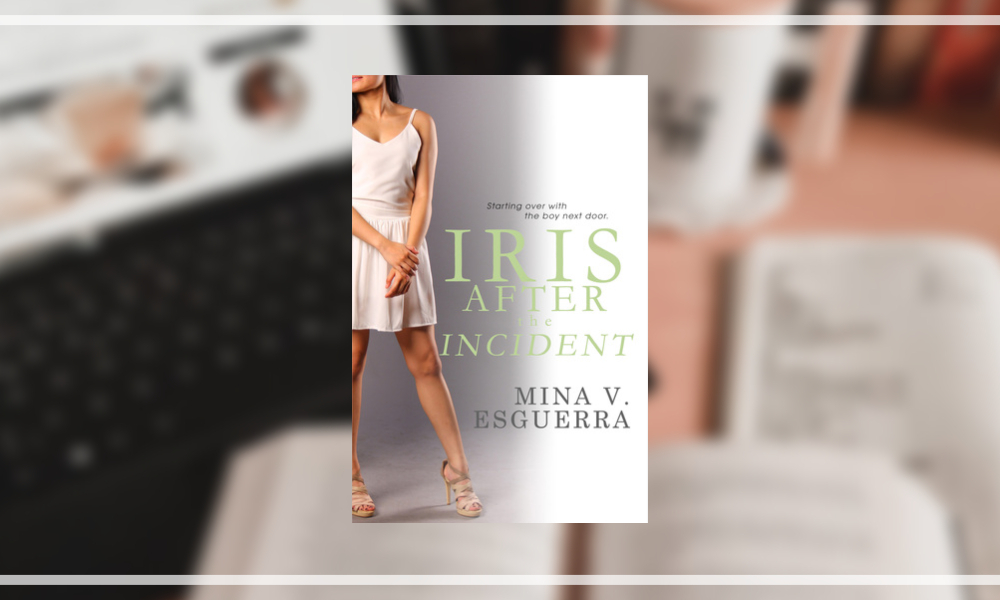 Iris After the Incident by Mina V. Esguerra
Series: Chic Manila #8
Genre : Fiction, Contemporary, Romance
Published on : August 5, 2016
My Rating : ★★★★☆
This is the 8th book in the Chic Manila series but you can read it as a stand-alone. Our main character, Iris, is trying to rebuild her life after being publicly shamed and humiliated two years ago. She moves out of her family house, rents an apartment, and lives a discreet life. She then meets Gio, who lives in the same apartment and doesn't have a phone and internet. It turns out, he's been in the same situation as Iris. Because of their shared experiences, Iris and Gio easily warmed up to each other.
I was honestly expecting for a different "incident". I'm being vague here because I don't want to spoil the details. Wow! This book is empowering! I loved the sex positivity in this one which is refreshing to read especially in books with a Filipino female lead. Iris is a very strong and unique character and I admired her so much. The romance is great but I wanted more. I felt like I didn't really get to know Gio aside from his "incident". Overall, this book is more than just a romance novel. I'm definitely going to read the other books in the series which are all set in the Philippines.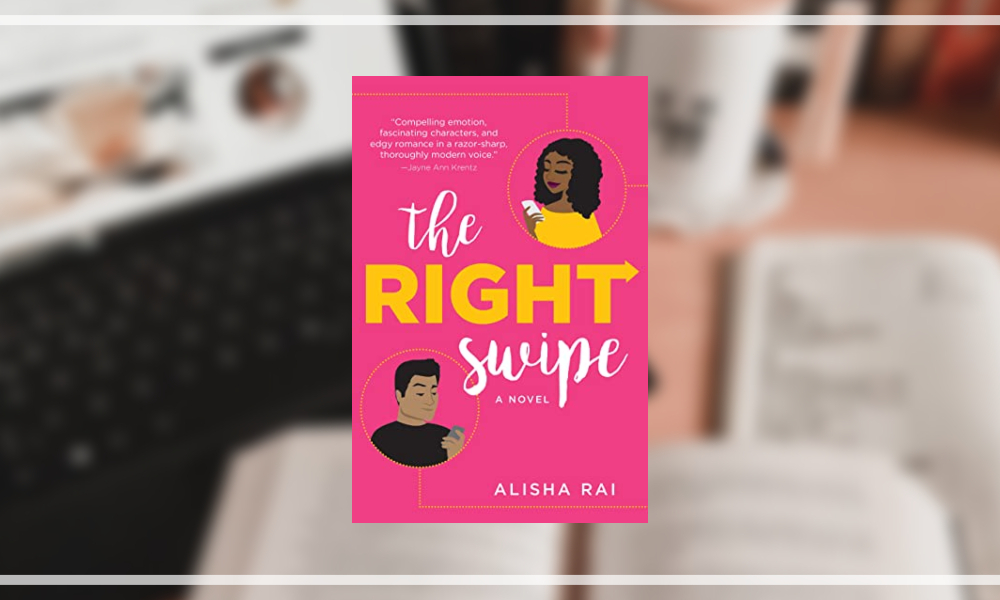 The Right Swipe by Alisha Rai
Series: Modern Love #1
Genre : Fiction, Contemporary, Romance
Published on : August 6, 2019
My Rating : ★★★☆☆
This is the first book in the Modern Love series. I read First Comes Like in February without knowing that it's the third book. Great thing it can be read as a stand-alone. A very successful dating app creator and owner Rhiannon is looking forward on buying one of their rival company. But she's not expecting to come face-to-face with Samson, a former pro-football player and the guy who disappears right after their one night stand.
Just like in First Comes Like, I liked the diverse cast of characters in this book. Both Rhiannon and Samson are complex characters. Rhiannon is independent and career oriented but she can really be frustrating at times. Samson on the other hand is too perfect for my taste. I enjoyed the romance but I liked them more seperately than together. I liked that the author has raised awareness about CTE (chronic traumatic encephalopathy) and how it affects the athletes and their families. I will still definitely read the second book, Girl Gone Viral.