It's the weekend! ♥ I'm here for an unboxing post of one of my favorite bookish boxes in the world. *I'm currently listening to Bibia Be Ye Ye by Ed Sheeran and it's giving me the perfect weekend vibe*
Let's start with a short introduction in case you haven't heard about this amazing box.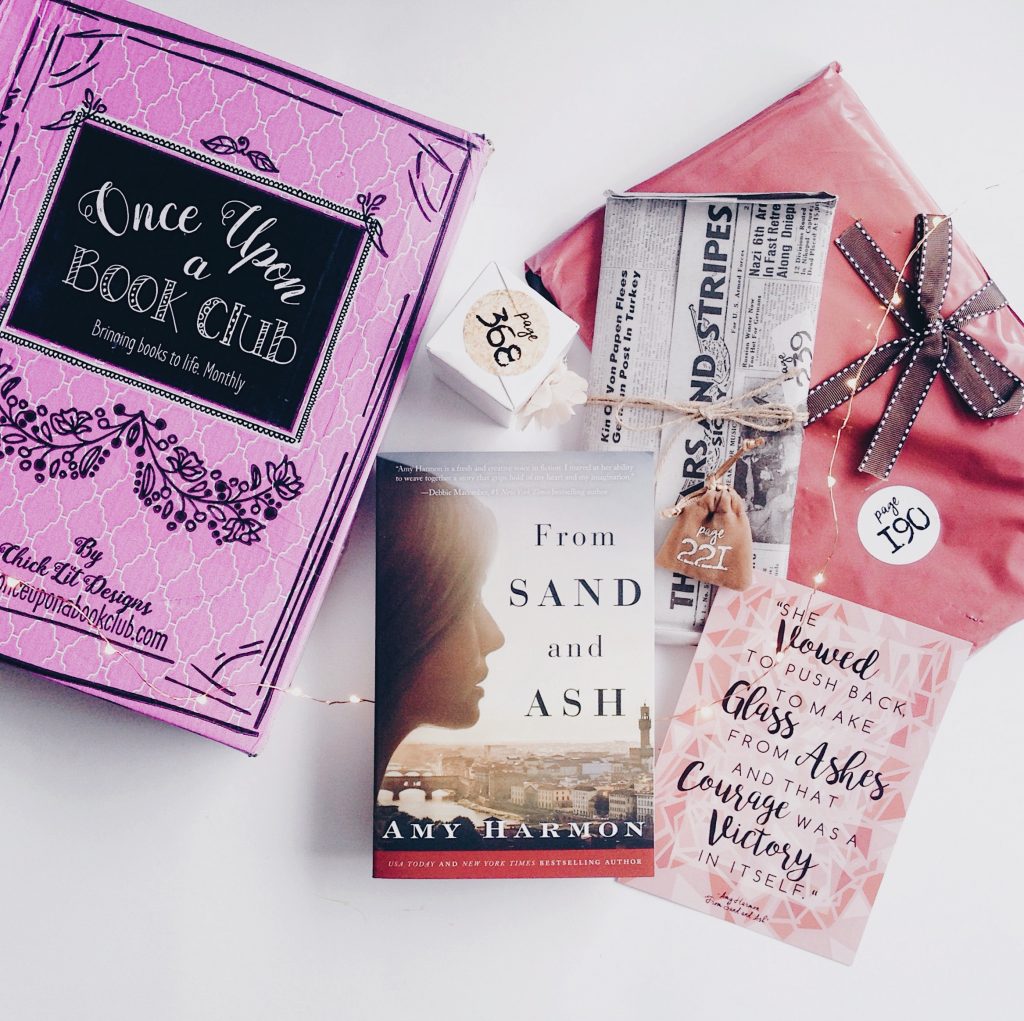 Once Upon A Book Club is a monthly bookish subscription box owned by Michelle, who is also the creator/owner of Chick Lit Designs and Once Upon a BookCase. Each month, subscribers will receive a newly released book together a quote card and 4-5 wrapped items with numbers on them. You are only allowed to unwrap the items once you've reached a page that has an "open your gift" note on it.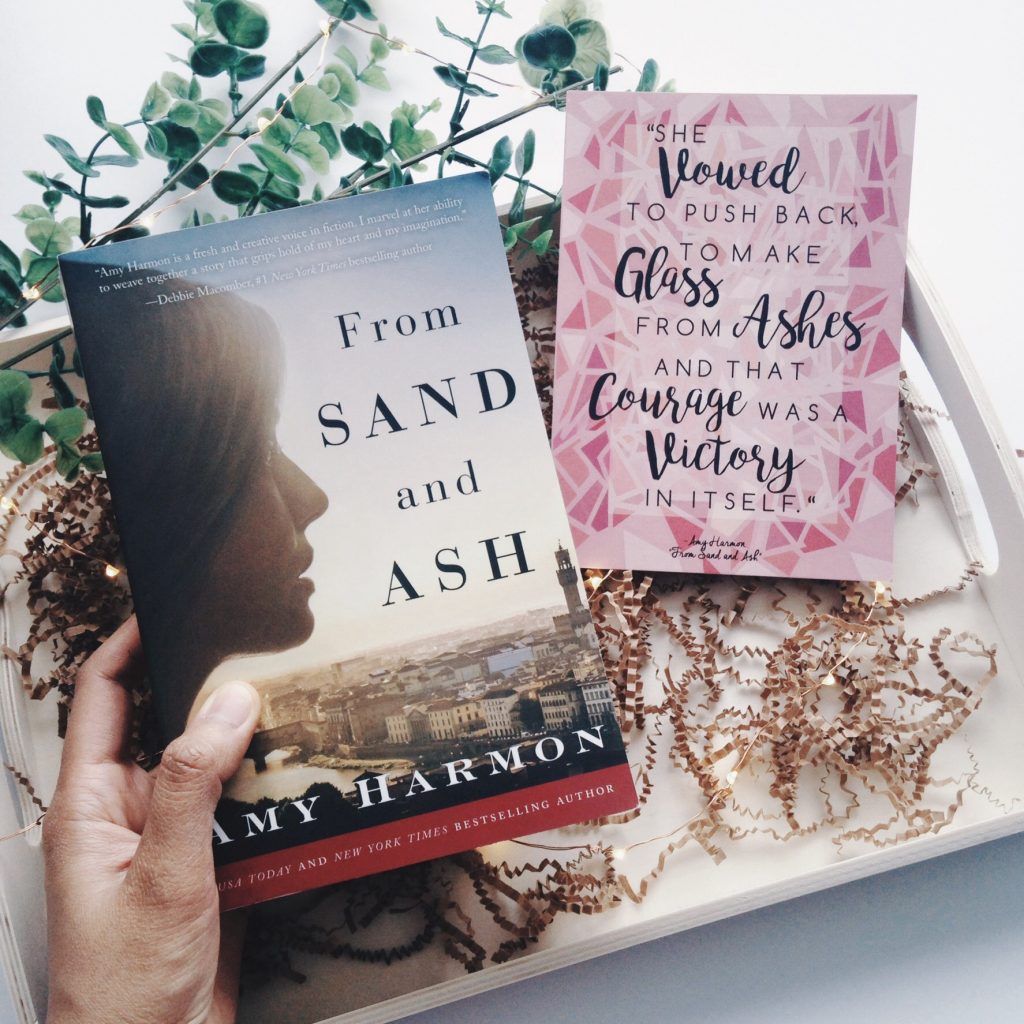 The book for the month of February was From Sand and Ash by Amy Harmon. It's a historical fiction set in Italy during the Second World War. I read Harmon's Making Faces in February and I really loved it so I was looking forward to reading this book. I'm so happy that I ended up loving From Sand and Ash (which is not really surprising) and gave it a 4.5 out 5 rating. Here's my full review.
It's unwrapping time!!!
This is my favorite part. For me, it's really like magic. Also, it's very exciting because you don't have any idea what items you will get. I really admire all the efforts of Michelle and her team on picking/creating the perfect items.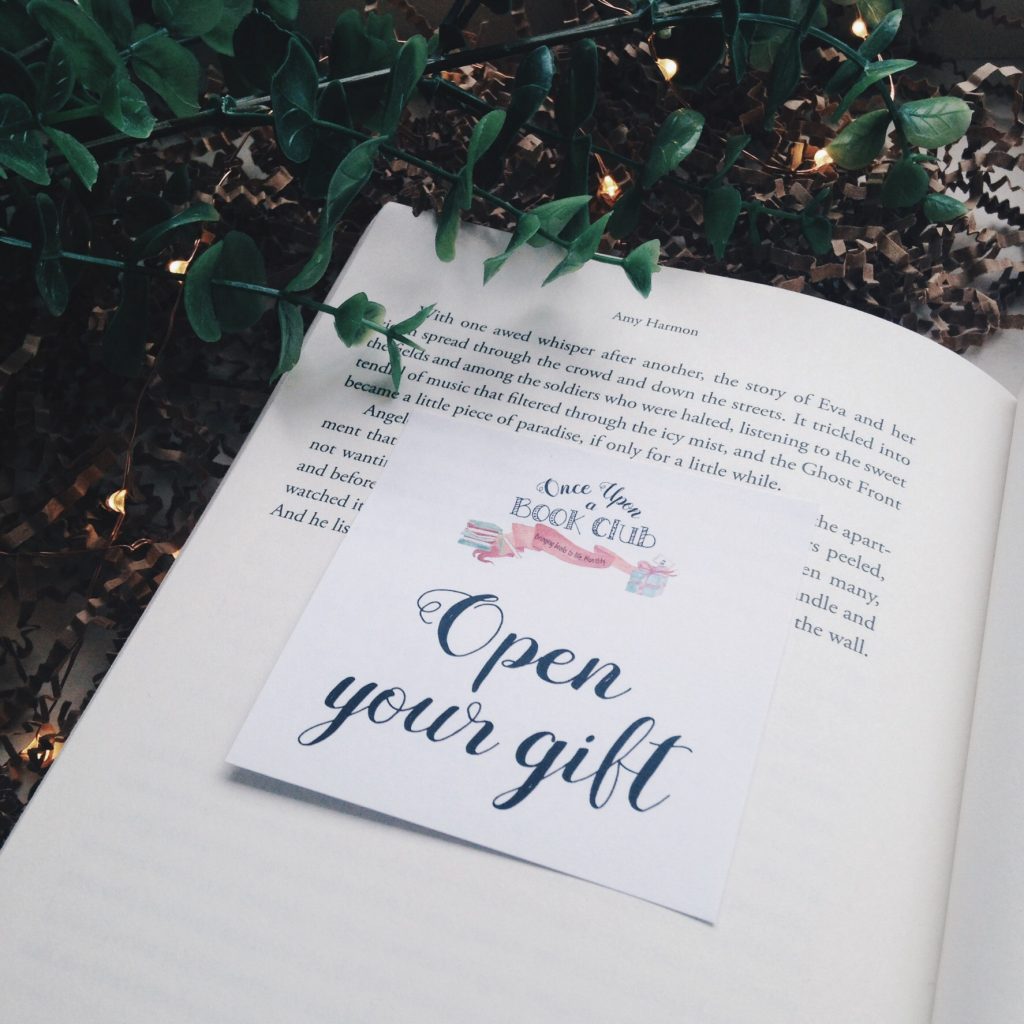 "There is something magical about turning words of a book into an actual physical object. It's like bringing the book to life." – OnceUponABookClub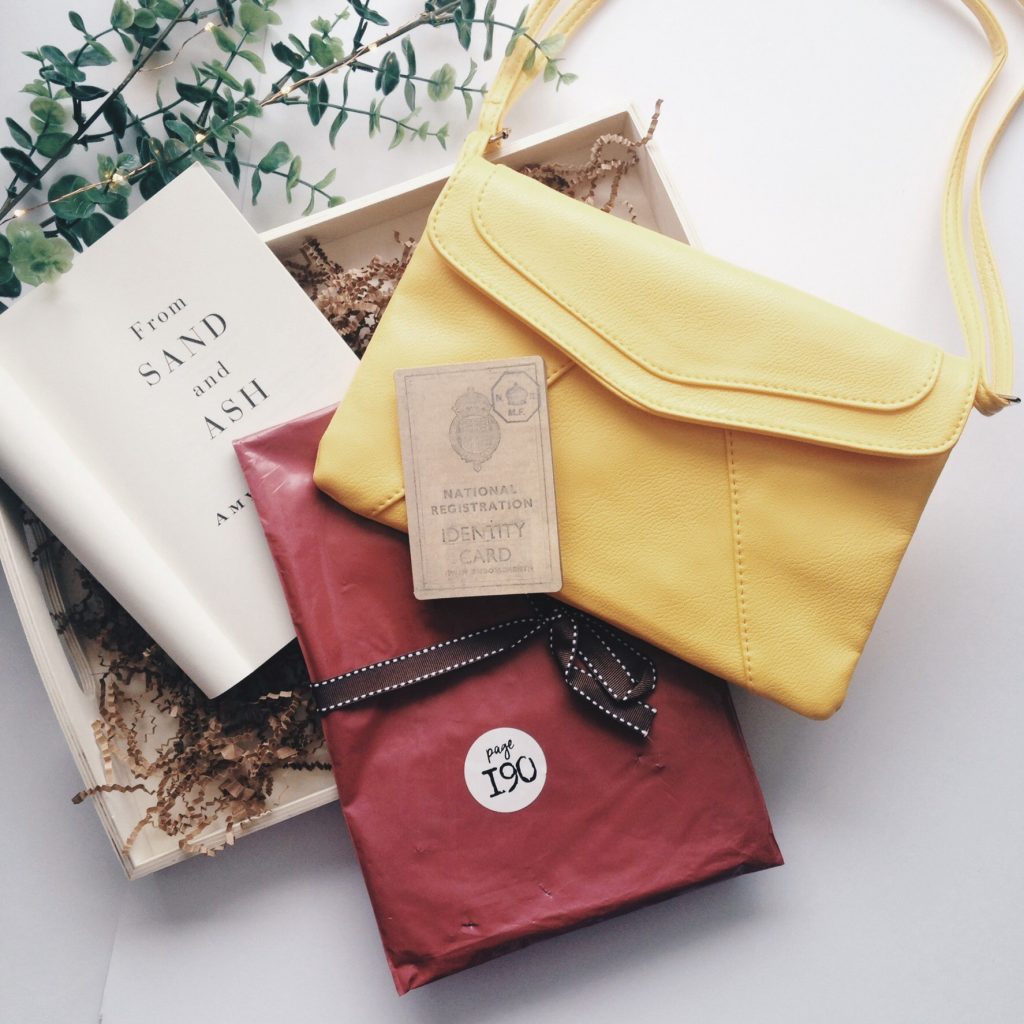 "She fumbled in her pocketbook and rushed to set her fake pass in his hand." – page 190
The very first item was a yellow pocketbook with a copy (replica) of Eva's pass. I don't have any idea of how a pass during that time looked like but I love the details on this one. I can also use the pocketbook on some occasions which is pretty cool.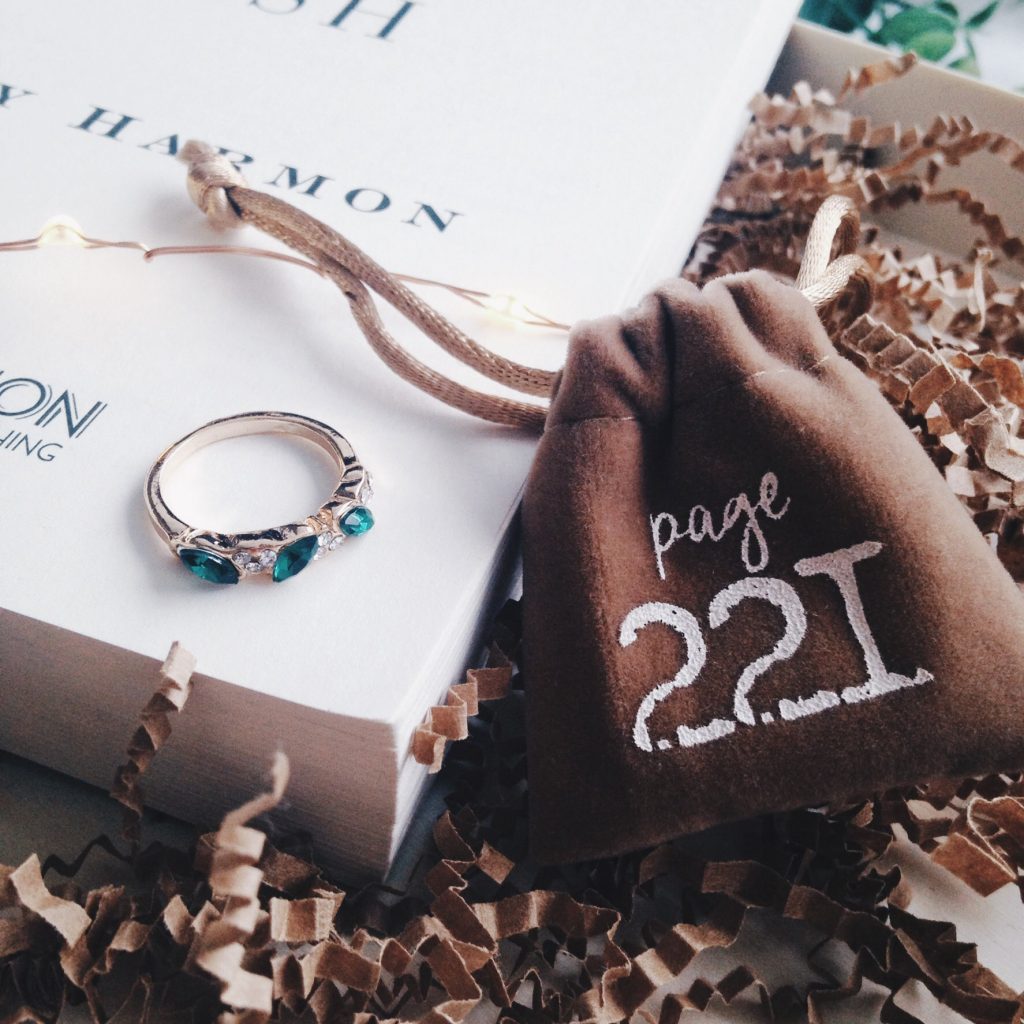 "She picked up a dainty ring and realized it was Giulia's." – page 221
The second item was a gold ring. I love the details on this one as well and luckily, it perfectly fits my ring finger.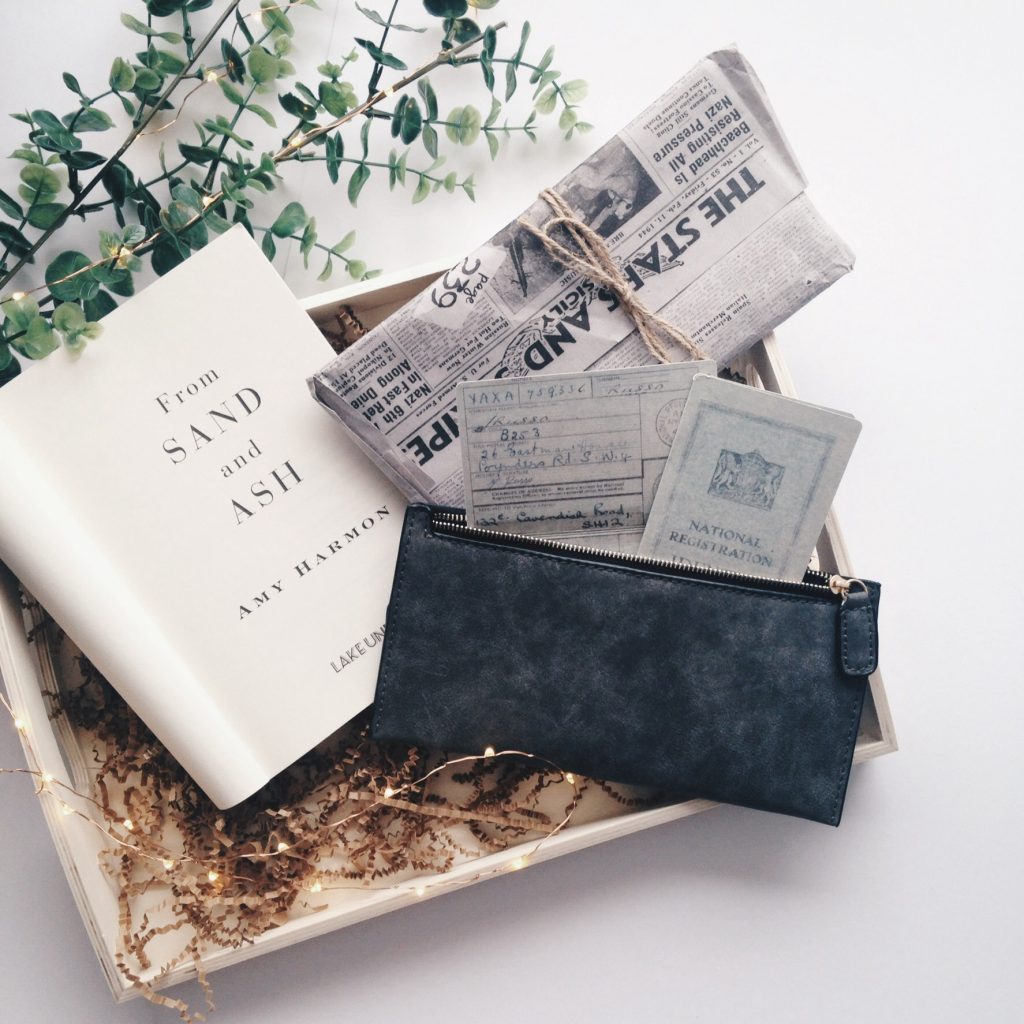 She crouched beside him and felt for the newspaper he'd shoved inside his coat. – page 239
The third item was a pouch with some passes inside wrapped in a newspaper. Okay. I was quite nervous while opening this item. I don't want to spoil you with the story but for me, it was one of the saddest parts in the book.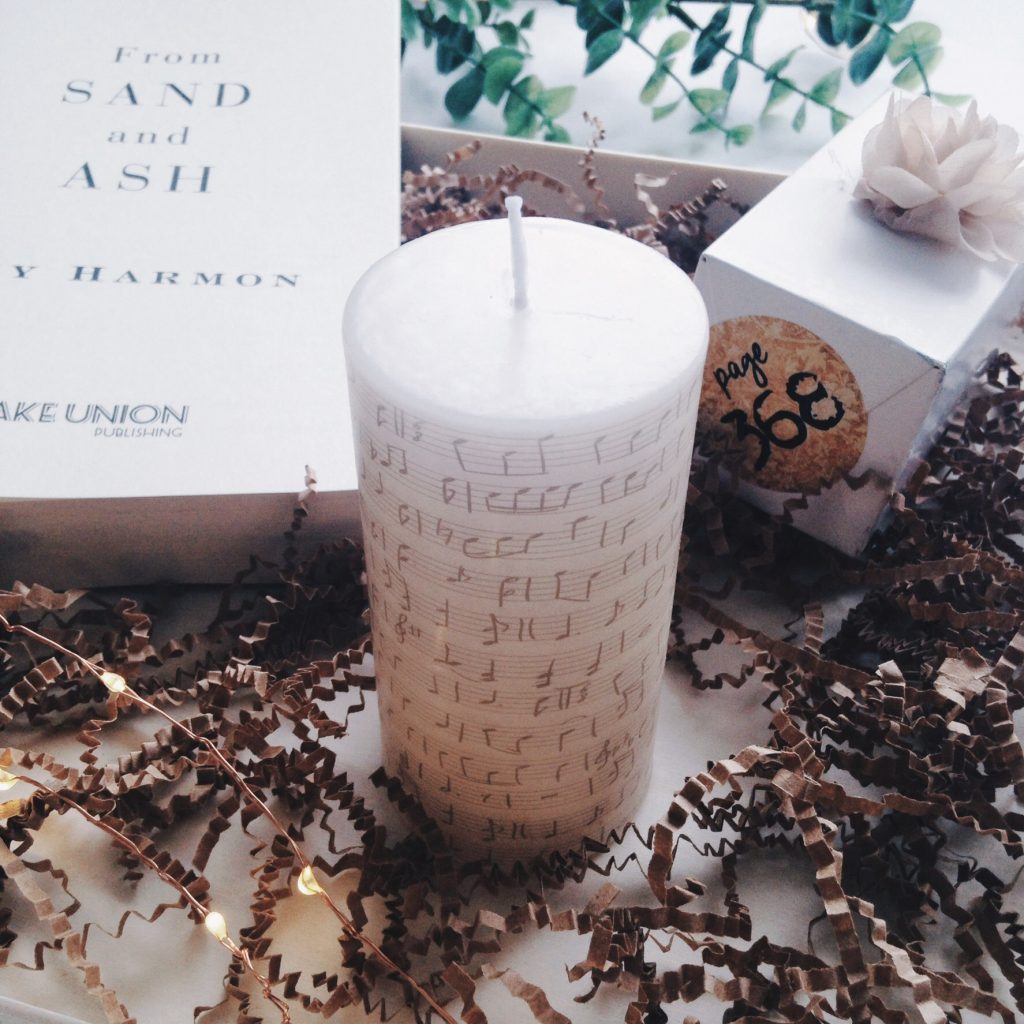 He lit a candle and watched it flicker, its light reflected in the cross that hung on the wall. – page 368
And lastly, a beautiful candle. I love candles and this one is so perfect.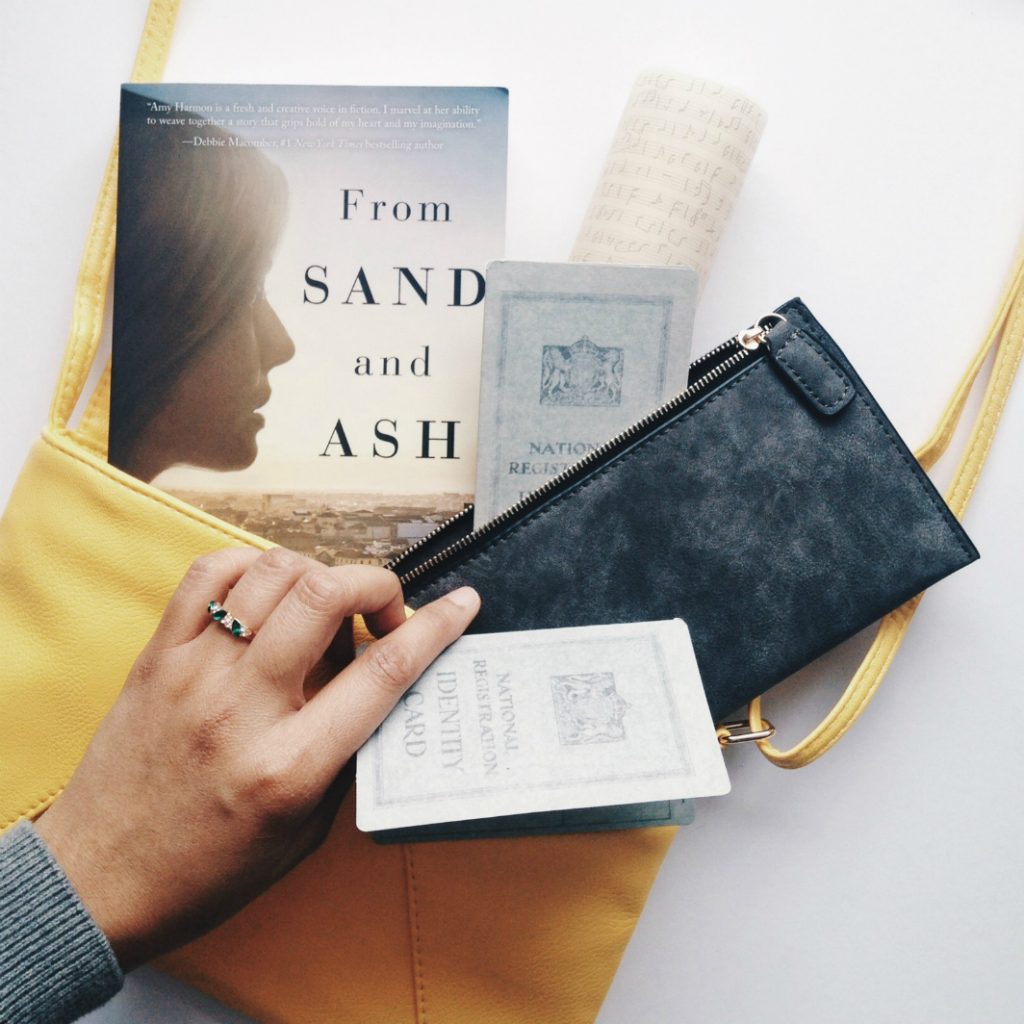 I've said it before and i'll say it again. Once Upon A Book Club Box is incredible, very unique and magical! If you are looking for an extraordinary reading experience then this box is for you! Also, they've recently launched their very first Young Adult box! You can choose between the usual women literary fiction or YA or have both. 😀
You can use my discount code KATH10 to get 10% off when you subscribe! ♥
Check out Once Upon A Book Club on:
Official Website | Instagram | Facebook