IT'S OFFICIALLY JULY! Like 4 days ago already. Yesterday, I went to a craft store and they're already selling Halloween costumes and Christmas decorations. What? Anyway, I think it's better to buy these stuff earlier because they are cheaper compared on buying them during the holidays. I didn't buy any because I still have the decorations from the last years. Wait, what am I actually rambling here? Okay.
So few days ago, I saw Jesse of JesseTheReader did this tag called Mid Year Book Freak Out and it looks so much fun so I thought that I should do it too. This tag was originally created by Chami of ReadLikeWildfire and Ely of Earl Grey Books.
Part of my reading goal this year is to read 60 books and so far, I read 32. Eventhough I'm 2 books ahead of schedule (according to Goodreads), I still feel like I haven't read so much. I think I should really stop procrastinating. Let's see.
Let's start now with the tag, shall we?
• Best book you've read so far in 2017 •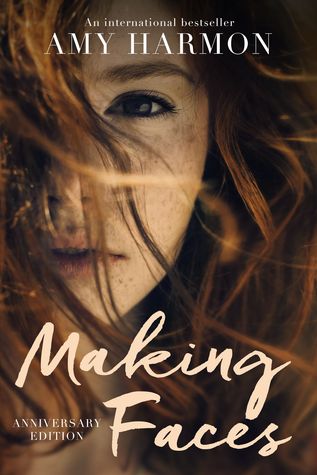 This is a tough one! I've read quite a lot of great books already for this year but I'll go with Making Faces by Amy Harmon. This was my very first read from Harmon and I'd like to thank my angel, Andrea, for forcing me to read one of her most favorite books. I gave this a perfect 5-star rating. Making Faces is a heartbreaking, very inspiring and an incredible story of friendship and unconditional love. A story about loss and self-acceptance. I cried so many times while reading this book. I love Harmon's writing style and the characters are all relatable. I highly recommend this book!
• Best sequel you've read so far in 2017 •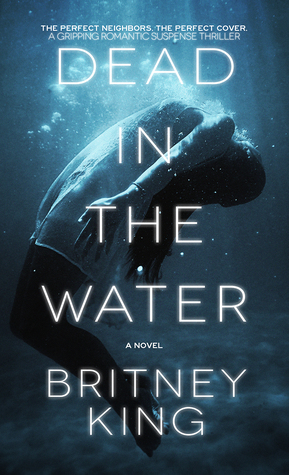 Dead In The Water by Britney King. I really enjoyed the first book, Water Under The Bridge, and I was so thankful that the author sent me an eARC of the sequel as well. It's the continuation of Jude and Kate's story. They're both killers but their reasons to kill are quite different. I really love the characters in this book. They're unpredictable and twisted. Plus, it's written in dual POVs so it's a plus for me.
 • New release you haven't read yet, but want to •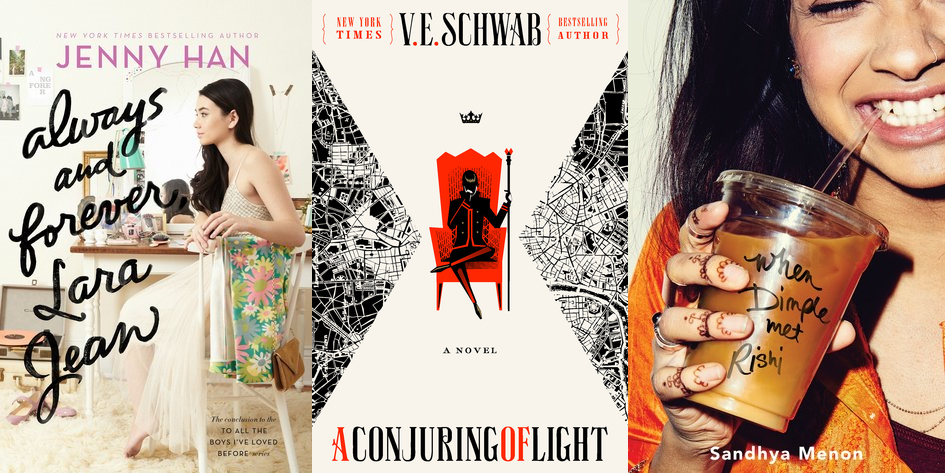 There are so many but these are my top three : A Conjuring of Light by V.E. Schwab, Always and Forever, Lara Jean by Jenny Han, and When Dimple Met Rishi by Sandhya Menon. I'm still not ready to end the Shades of Magic trilogy that's why I couldn't bring myself to read ACOL. I still don't have my copies of the last two books but I'm really hoping to read them this year.
• Most anticipated release for the second half of the year •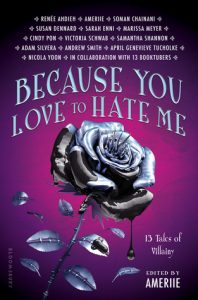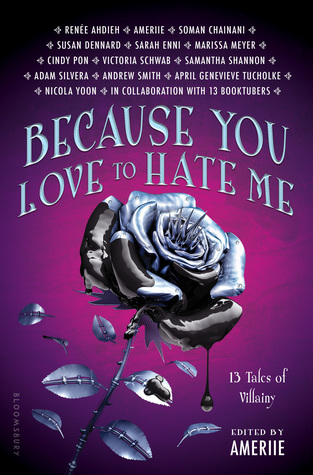 I recently posted my Most Anticipated Book Releases and one of them is Because You Love to Hate Me: 13 Tales of Villainy by Amerrie together with a bunch of amazing authors (like V.E. Schwab, Marissa Meyer, Renée Ahdieh) and BookTubers (like Benjaminoftomes, JessetheReader, Thoughts on Tomes). This book will be publish on July 11 and I'm really excited about it. The concept of the book is really brilliant.
• Biggest disappointment •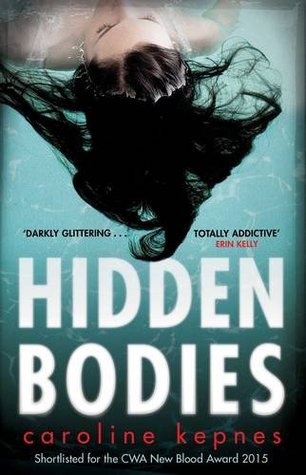 Ugh. That would be Hidden Bodies by Caroline Kepnes. This is a sequel to YOU featuring a hopeless romantic pyscho named Joe Goldberg. As much as I loved the narration of Santino Fontana, the story of Hidden Bodies was quite slow and dull at some points. Here's my full review of Hidden Bodies.
• Biggest surprise •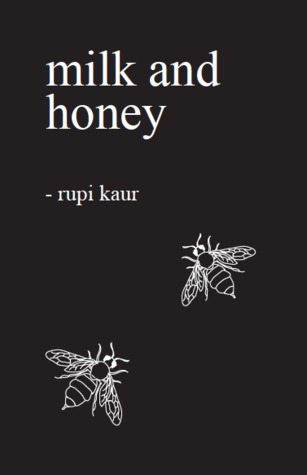 Milk and Honey by Rupi Kaur. I haven't read poetry books for a long time until Milk and Honey. This collection is beyond beautiful. The cover, illustrations and words. It made me want to read more poetry books again.
• Favourite new author (Debut or new to you) •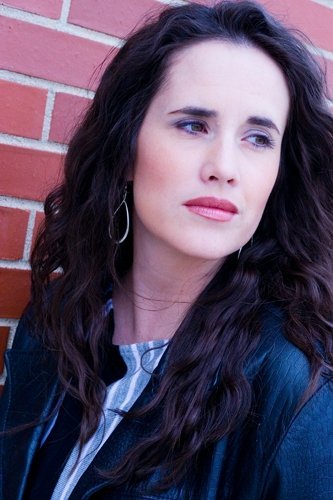 My new favorite author is Amy Harmon. She's new to me because I've never read any from her books before. So far, I read two – Making Faces and From Sand and Ash. I really love her style of writing. It's lyrical and very emotional. I can't wait to read her other books.
• Newest fictional crush •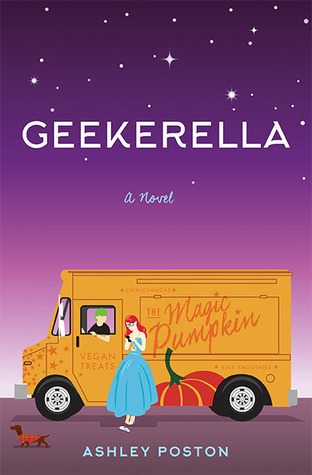 Darien Freeman of Geekerella by Ashley Poston. First of all, I love everything about this book. The modern geeky Cinderella retelling, the humors, fandoms, and the characters. Darien is a TV star and quite a jerk but wait until you see his real personality. He's really a sweet simple guy and a fanboy at heart.
• Newest favourite character •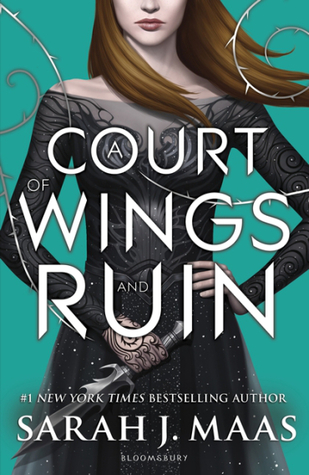 Nesta Archeron from A Court of Thorns and Roses series. I hated Nesta in ACOTAR but she became one of my favorites in A Court of Wings and Ruin. She is fearless, bold and real. She's still stubborn but I kind of like it now about her.
• Book that made you cry •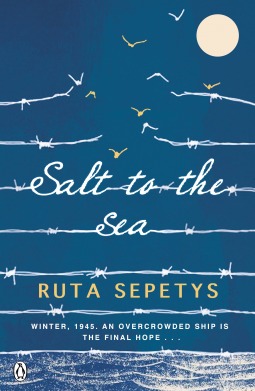 Salt to the Sea by Ruta Sepetys. This was my very first read this year and it made me cry… a lot. I was actually expecting it after reading the synopsis. This book is based on a true story from the Second World War. It's very heartwrenching. Please read this book, guys. You can read my short review of this book here.
• Book that made you happy •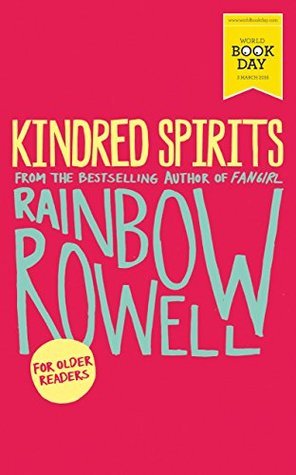 Kindred Spirits by Rainbow Rowell. This is a 96-page book (or novella) but it's full of happiness. The story is engaging and the characters are very real. I can totally relate to them because I myself is a fangirl (not a Star Wars fan though). I just really wished it was longer.
• Favourite book to film adaptation you saw this year •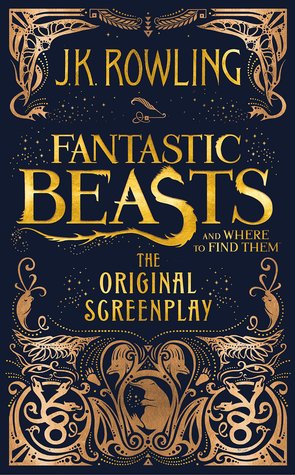 Fantastic Beasts and Where To Find Them by J.K. Rowling. Yep. I wasn't able to watch it on the big screen last year so I've waited for the blur-ray. The movie was fantastic (no pun intended) and very funny. Eddie Redmayne fits perfectly to the role, same with other cast. I can't wait to watch the next ones.
• Favourite review you've written this year •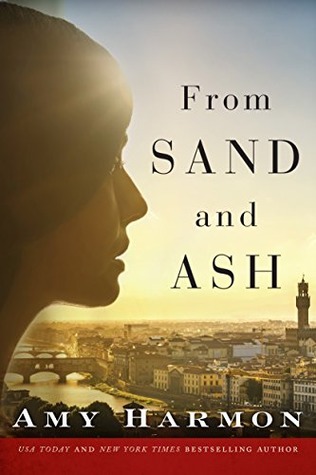 I think my favorite review that I've written this year so far is From Sand and Ash by Amy Harmon. I really enjoyed writing my review of this book and share my thoughts about it. And I think it's the longest review I've written so far. Click here to read my review. Feel free to leave a comment.
• Most beautiful book you've bought (or received)
so far this year •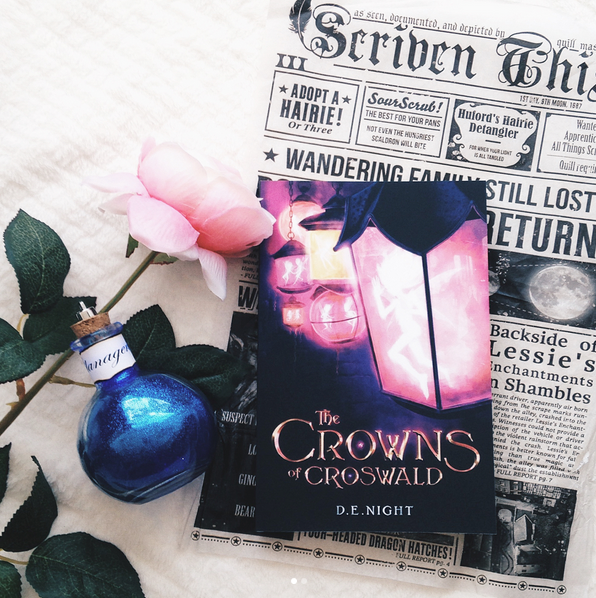 The Crowns of Croswald by D.E. Night is so far the most beautiful book (and bookmail) I've received this year. Look at that cover! It came in a very stunning box (I forgot to include it on the photo) with this Glanagerie bottle that lights up. This book will be release on July 21 so watch out for it.
• What books do you need to read by the end of the year? •

A lot! But these are some of my priorities. A Little Life by Hanya Yanagihara, Library of Souls by Ransom Riggs, The Vegetarian by Han Kang and The Catcher In The Rye by J.D. Salinger.

There you go! I hope you enjoyed reading this post. Feel free to do this tag. It's still not late to freak out. Just kidding! By the way, Happy 4th of July to all of my American friends out there! Have a great day, everyone!
Always,