Series: The Never Tilting World #1
Author : Rin Chupeco
Published on : October 15, 2019
Publisher : Harper Teen
Genre : Fiction, Young Adult Fantasy
Amazon | BookDepo | add to Goodreads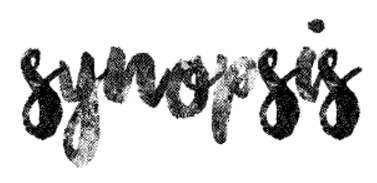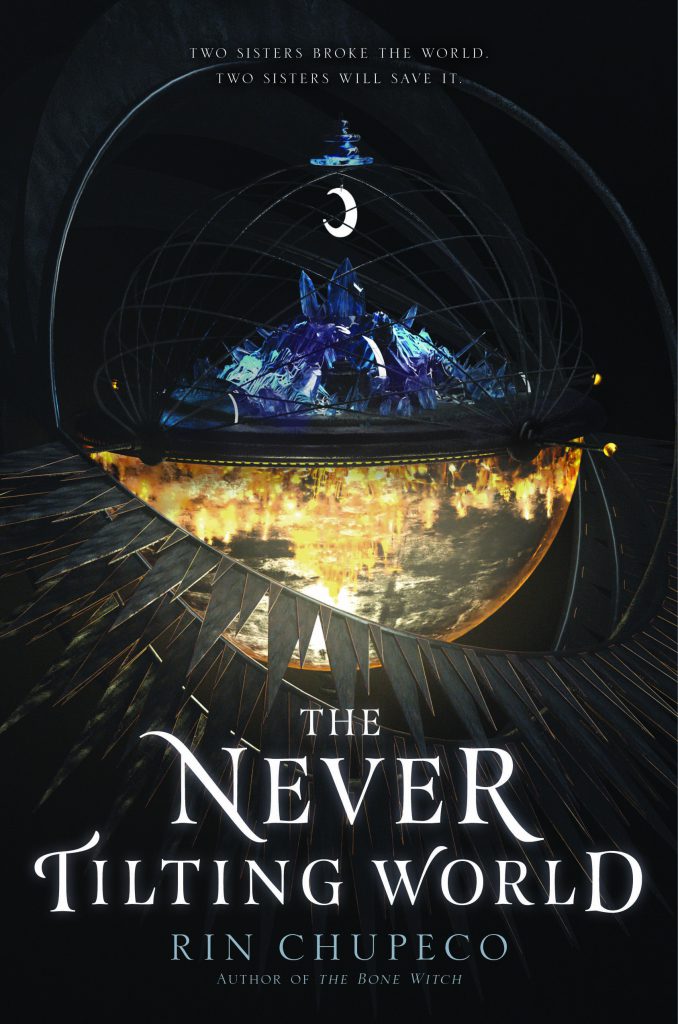 Frozen meets Mad Max in this epic teen fantasy duology bursting with star-crossed romance, immortal heroines, and elemental magic, perfect for fans of Furyborn.
Generations of twin goddesses have long ruled Aeon. But seventeen years ago, one sister's betrayal defied an ancient prophecy and split their world in two. The planet ceased to spin, and a Great Abyss now divides two realms: one cloaked in perpetual night, the other scorched by an unrelenting sun.
While one sister rules Aranth—a frozen city surrounded by a storm-wracked sea —her twin inhabits the sand-locked Golden City. Each goddess has raised a daughter, and each keeps her own secrets about her sister's betrayal.
But when shadowy forces begin to call their daughters, Odessa and Haidee, back to the site of the Breaking, the two young goddesses —along with a powerful healer from Aranth, and a mouthy desert scavenger —set out on separate journeys across treacherous wastelands, desperate to heal their broken world. No matter the sacrifice it demands.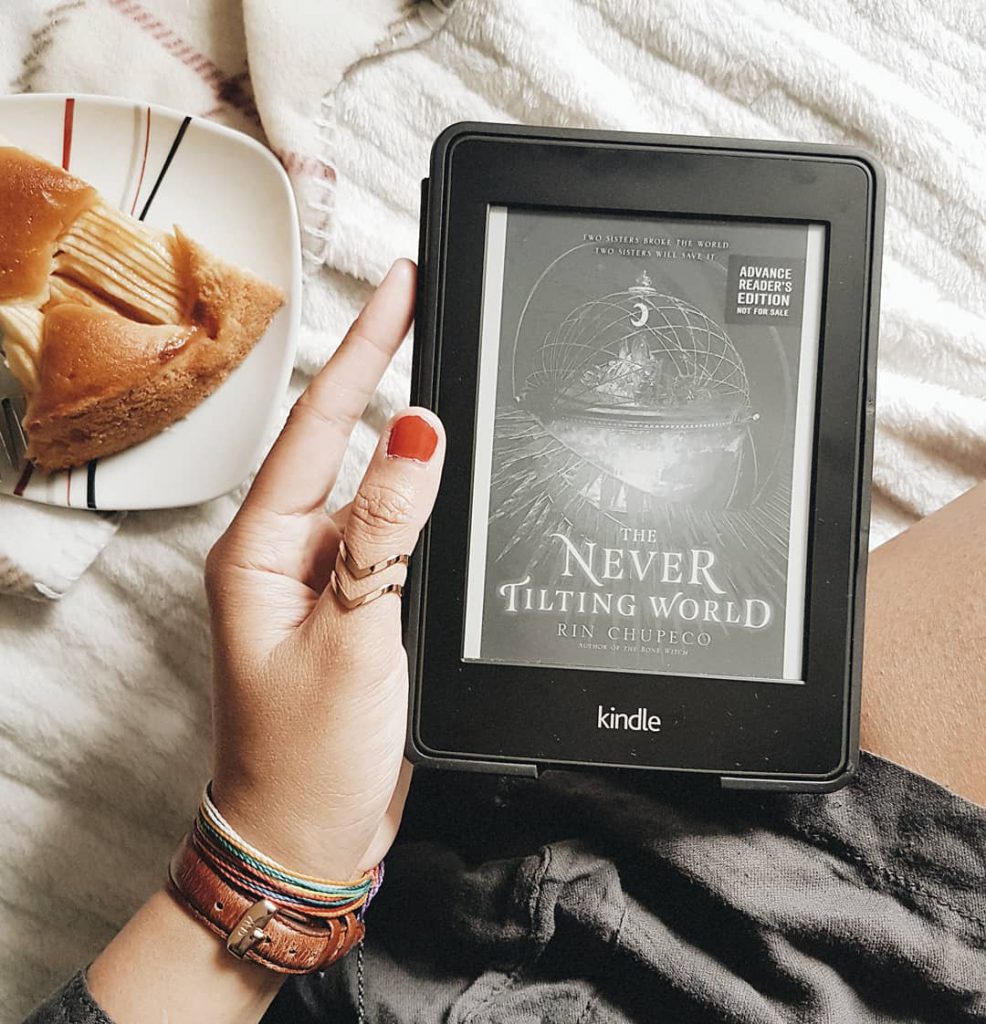 I haven't read any books from Rin Chupeco so I decided that it's time to changed that. I immediately signed up when I saw the blog tour announcement on Shelea's blog. Honestly, I wasn't expecting a lot from this book eventhough the premise sounds really compelling. But I thought this was impressive and now I can't wait for the sequel.
This book is written in multiple first person POVs which I thought was the perfect way of telling this story. I know that this style is not for everyone but the author did a great job on giving each characters their distinct voices. The alternating POVs are from Odessa, a bookish goddess who is suffering from an unknown illness; Lan, Odessa's protector and healer who is suffering from PTSD caused by her previous journey; Haidee, also a goddess, is a very talented mechanic and has a good heart; and Arjun, a snarky desert rogue and a fire-wielding amputee. It was hard for me to choose a favorite because I liked all of them. They're all brilliant and unique in their own ways.
One of the things I loved in this book was the worldbuilding. Aeon is split into two after the "Breaking" that happened seventeen years ago. It stops spinning and a Great Abyss divides the two realms, Aranth and Golden City. There were mysteries surrounding this event and the characters have their own different sides of the story. We as readers have to experience what the characters are going through in terms of discovering the truth. It's complex and can be confusing at times but nonetheless captivating. There will be a map in the final copy and this will definitely help a lot. We're still getting a sequel so I'm really excited to know more about this world. I loved the addition of elemental magic system and horrifying but still adorable creatures.
The climate change theme in this book is pretty unique and fascinating in my opinion. It's giving us important message that is really accurate to what's happening right now in the world. Now let's talk about the representation in this book because it's worth mentioning. We have people of color (Asian and Middle Eastern), queer (bisexual and f/f romance), mental health (PTSD) which was handled very good this book, and persons with disability (amputee). Kudos to the author for having this diverse cast of great characters!
I had very minimal issues in this book. I thought the middle part was quite slow and there were terms (the mechanical ones especially) that I wasn't familiar of. But overall, The Never Tilting World is a creative and truly engrossing young adult fantasy novel that I can't wait for you to read.
My Rating : ★★★★☆
• "A demon is what they call a goddess that men cannot control."
• "People don't think much about the truth when the lies sound more interesting."
• "For every gift, a terror. For every radiance, a sacrifice."
• "I got brothers and sisters back home, and they deserve a better world than this. And just because the people in charge screwed everything to hell and beyond doesn't mean we can't find a way to take back what we're owed."
*These quotes were taken from the advance copy/uncorrected proof. Changes in the final copy might occur.*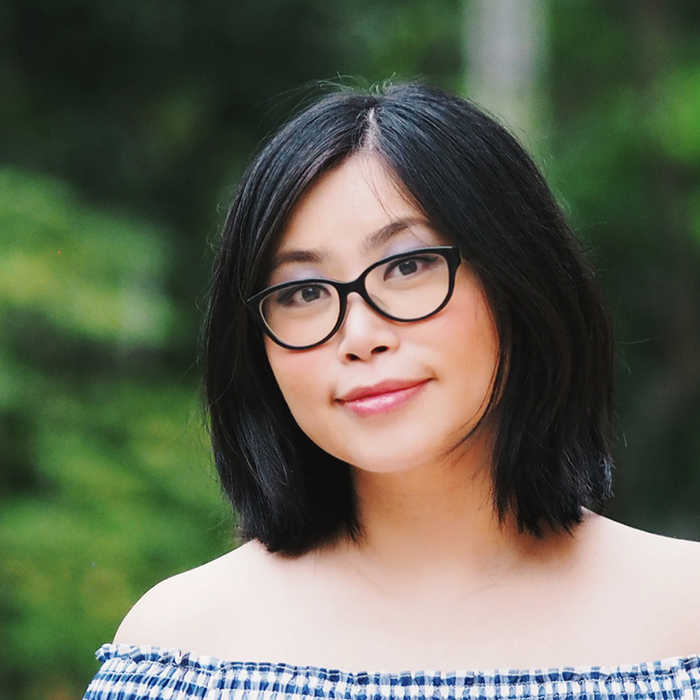 Rin Chupeco has written obscure manuals for complicated computer programs, talked people out of their money at event shows, and done many other terrible things. She now writes about ghosts and fantastic worlds but is still sometimes mistaken for a revenant. She is the author of The Girl from the Well, its sequel, The Suffering, and the Bone Witch trilogy.
Despite an unsettling resemblance to Japanese revenants, Rin always maintains her sense of hummus. Born and raised in Manila, Philippines, she keeps four pets: a dog, two birds, and a husband. Dances like the neighbors are watching.
AUTHOR LINKS : Author website | Goodreads | Instagram | Pinterest | Twitter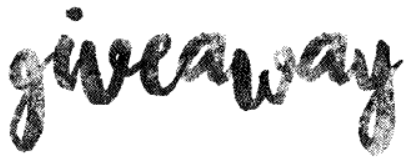 For this blog tour, we're giving away a signed ARC of The Never Tilting World by Rin Chupeco! This giveaway is open to residents of the Philippines only, and a winner will be randomly selected via Rafflecopter and contacted via email. Click here to join.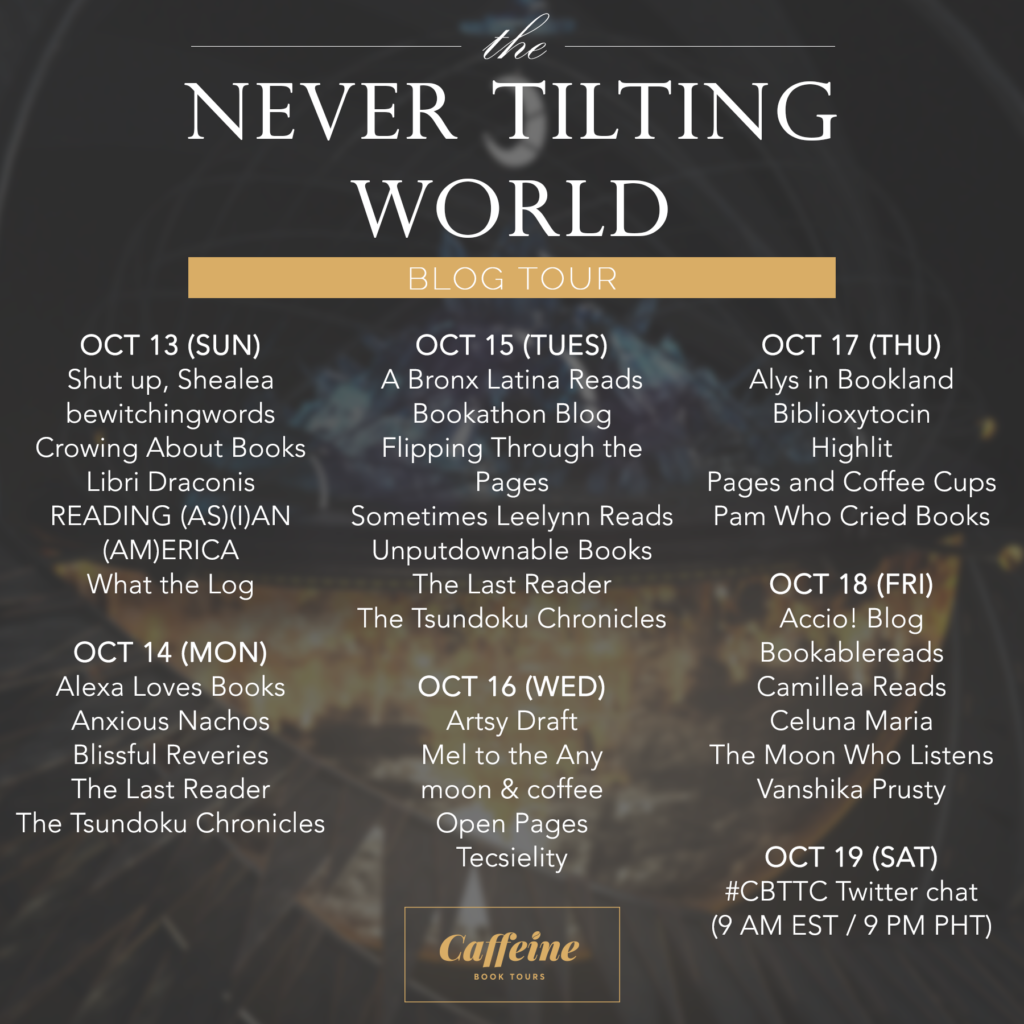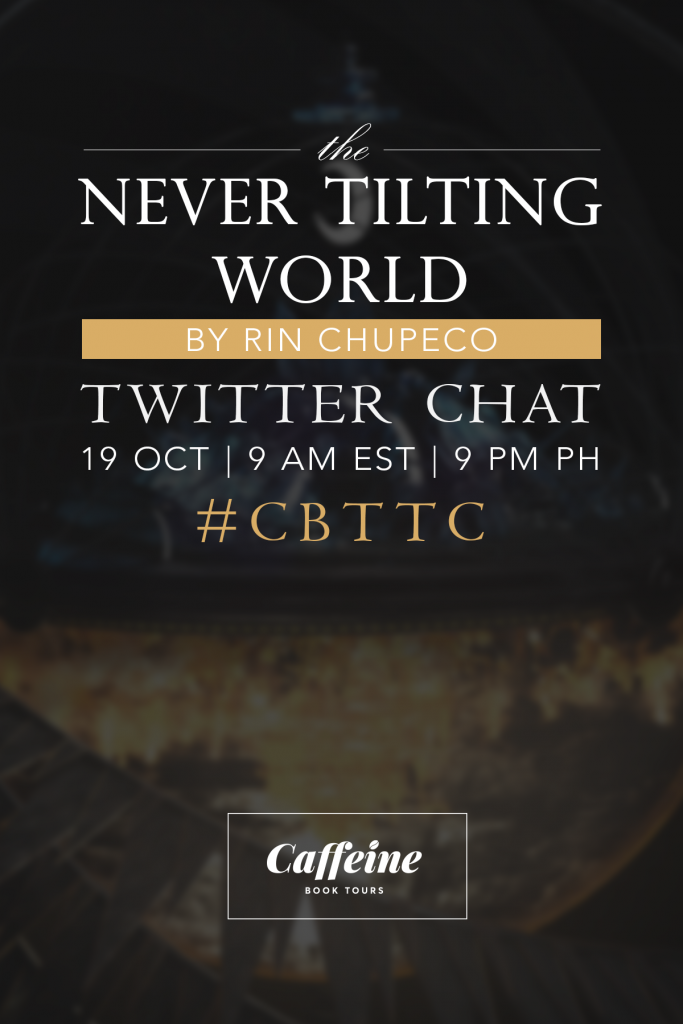 ---
Disclaimer: Thanks to the blog tour host, author, and Edelweiss for providing me an early digital copy of this book. This did not affect my overall opinion of the book.