Genre : Non-Fiction, Memoir
Published on : October 30, 2018
Publisher : Little A
add to goodreads | buy your copy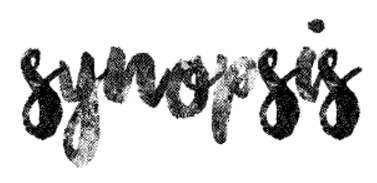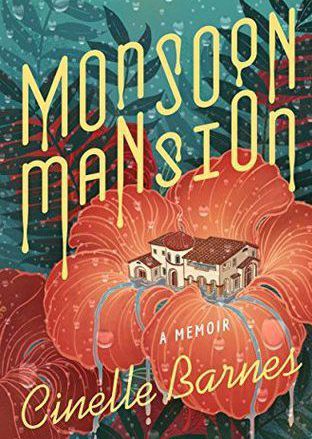 Cinelle Barnes was barely three years old when her family moved into Mansion Royale, a stately ten-bedroom home in the Philippines. Filled with her mother's opulent social aspirations and the gloriously excessive evidence of her father's self-made success, it was a girl's storybook playland. But when a monsoon hits, her father leaves, and her mother's terrible lover takes the reins, Cinelle's fantastical childhood turns toward tyranny she could never have imagined. Formerly a home worthy of magazines and lavish parties, Mansion Royale becomes a dangerous shell of the splendid palace it had once been.
In this remarkable ode to survival, Cinelle creates something magical out of her truth—underscored by her complicated relationship with her mother. Through a tangle of tragedy and betrayal emerges a revelatory journey of perseverance and strength, of grit and beauty, and of coming to terms with the price of family—and what it takes to grow up. (via Goodreads)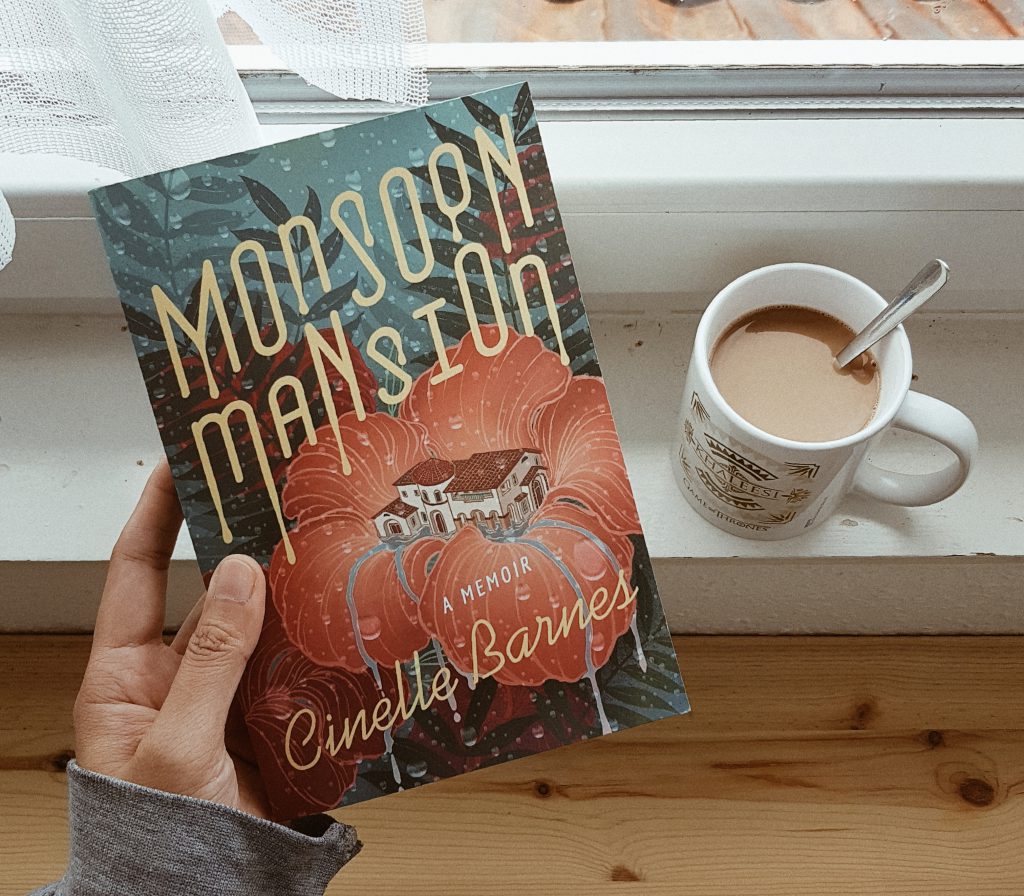 "Be brave, be smart, be kind, and have faith. Remember that you are made of light."
Cinelle Barnes and her family moved into Mansion Royale when she was two and a half years old. Her mother came from a wealthy family while her father grew up poor but worked his way so hard. She and her older brother grew up surrounded by helpers and nannies. Everything was so perfect until the Gulf War happened and later on, a monsoon that lasted for forty days hits and floods their mansion. These events changed their lives forever.
I had to admit that it was a bit hard for me to relate with the author's story at first. Just like the author, I was also born and raised in the Philippines. We share the same birth year but we grew up in a totally different surroundings and status. I honestly can't remember much of my childhood or some of the huge events that happened in the country during those years so this book brought back some personal memories to me.
I personally loved the author's lyrical prose and vivid descriptions. It can be overly poetic sometimes but I didn't really mind it. My favorite was the second part of the book. We get to see how her life changed drastically as well as the lives of the people around her. I frequently had to remind myself that I wasn't reading a fiction novel. That these events actually happened in real life and these people exist.
I admire the author for being so brave and strong. For sharing her beautiful story especially the tragic and devastating events that happened in her life. It's obviously wasn't that easy but she still managed to write it in a very compelling way. I'm also happy with how her life turns out. She is truly a warrior and I'm so proud of her.
I also listened to the audiobook which is narrated by the author herself and it was a great experience. It added more depth to the story.
Monsoon Mansion is a story of hope and survival. A heartbreaking yet very powerful and inspiring read that I highly recommend to everyone.
My Rating : ★★★★☆
---
ABOUT THE AUTHOR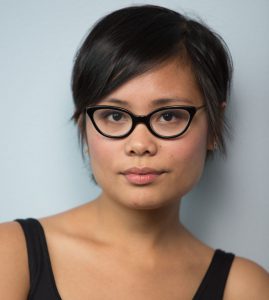 Cinelle Barnes is a memoirist, essayist, and educator from Manila, Philippines, and is the author of Monsoon Mansion: A Memoir (Little A, 2018) and Malaya: Essays on Freedom (Little A, 2019), and the editor of a forthcoming anthology of essays about the American South (Hub City Press, 2020). She earned an MFA in Creative Nonfiction from Converse College. Her writing has appeared in Buzzfeed Reader, Catapult, Literary Hub, Hyphen, Panorama: A Journal of Intelligent Travel, and South 85, among others. Her work has received fellowships and grants from VONA, Kundiman, the John and Susan Bennett Memorial Arts Fund, and the Lowcountry Quarterly Arts Grant. Her debut memoir was listed as a Best Nonfiction Book of 2018 by Bustle and nominated for the 2018 Reading Women Nonfiction Award. Barnes was a WILLA: Women Writing the American West Awards screener and a 2018-19 Scholastic Art & Writing Awards juror, and is the 2018-19 writer-in-residence at the Halsey Institute of Contemporary Art in Charleston, SC, where she and her family live.
WEBSITE: https://www.cinellebarnes.com