Author : V.E. Schwab
Artists: Enid Balam, Jordi Escuin Llorach
Series : ExtraOrdinary #1
Published on : November 23, 2021
Publisher : Titan Comics
Genre : Fiction, Fantasy, Sci-Fi, Graphic Novel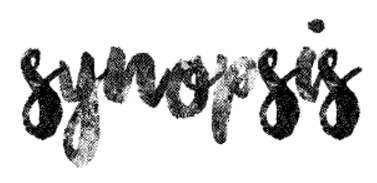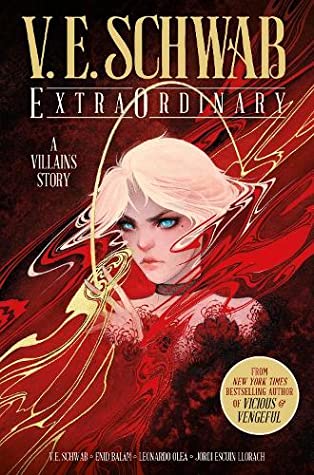 #1 New York Times bestselling author of The Invisible Life of Addie LaRue, launches her incredible world of super beings with this ALL-NEW dazzlingly illustrated graphic novel set in the five years between Vicious and Vengeful. A must for all Schwab fans everywhere!
This collection also features, for the first time ever in print, Schwab's original 2013 text short story Warm Up, which is set in the Vicious universe.
Taking place in the years between VICIOUS and VENGEFUL, ExtraOrdinary follows the tale of a teenage girl named Charlotte Tills who following a fatal bus crash, seemingly dies only to wake up to discover she has become an EO — a person with ExtraOrdinary abilities. In Charlotte's case, it's the ability to see people's deaths, but when she looks into her own future, sees her own murder at the hands of the self-proclaimed hero and notorious EO killer Eli Ever, who is currently in prison for the murder of Victor Vale. Refusing to accept her fate, Charlotte sets off to find–and change–her future–before it comes for her.  
This graphic novel introduces Eli Ever, the antagonist at the heart of the Villains series.

It's no secret that V.E. Schwab is my queen and Vicious is one of my all-time favorites. So I'm really happy being back in the Villains universe and see Victor and Eli again.
ExtraOrdinary follows the story of Charlotte Tills, a high school student who is revived from a fatal bus crash. Charlotte wakes up to find that she has become an EO, a person with ExtraOrdinary abilities, and gains the ability to foresee people's deaths including hers. She sees her own death at the hands of Eli, a notorious EO assassin. Instead of waiting for Eli to find her, she sets off to hunt him and to change her fate.
Before anything else, let's take some time to appreciate this gorgeous cover! I really love the art style. It's extraordinary *wink wink* Haha! Hands down to Enid Balam and Jordi Escuin Llorach for the stunning illustrations! We get to meet new intriguing characters and I can't wait to get to know more about them. Even though I'm already familiar with some of the events, it's still an entertaning and very exciting read. I also think that this is a good introduction if you haven't read the Vicious series yet. I'm sure that after reading this graphic novel, you'd want to read the whole series. I can't wait to see what happens in the next issue. Now I want to reread Vicious!
An original 2013 text short story called Warm Up, which is set in the Vicious universe, is also included in this copy.
My Rating : ★★★★☆
Purchase Link / add to Goodreads
---
*Thanks to TitanBoks and TitanComics for proving a free copy. This did not affect my overall opinion of the book.