It's never too late for a monthly wrap-up! I managed to read seven books in January which was a great start. No 5-star rating yet but it's totally fine. This year I've decided to write my reviews right after reading the books and that I will not force myself to write a long review. Short reviews are still reviews, right? Anyway, here are the books I read in January (in no particular order).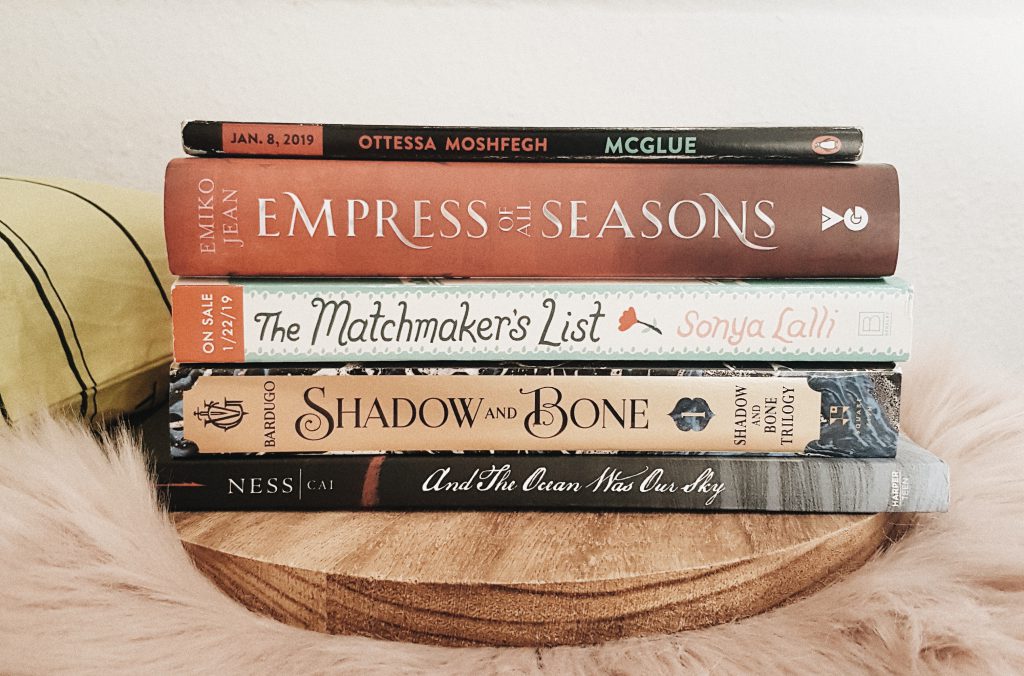 McGlue
by Ottessa Moshfegh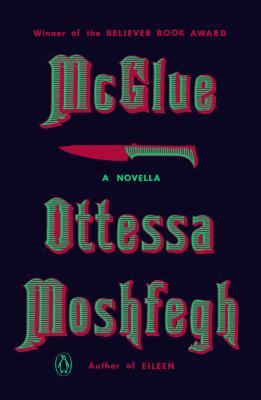 "Salem, Massachusetts, 1851: McGlue is in the hold, still too drunk to be sure of name or situation or orientation–he may have killed a man. That man may have been his best friend. Intolerable memory accompanies sobriety. A-sail on the high seas of literary tradition, Ottessa Moshfegh gives us a nasty heartless blackguard on a knife-sharp voyage through the fogs of recollection." (via Goodreads)
My Rating : ★★★☆☆
Maybe I missed something? My Year of Rest and Relaxation was my first read from Moshfegh and it's on my top ten favorite reads last year so I was really looking forward on reading (and loving) her debut novel, McGlue. This book has 145 pages but it took me days to finish it. I had a hard time getting into the story and it was confusing most of the time. I was lost when I finished it. It's historical fiction, with a little mystery featuring an unreliable narrator. Sounds perfect to me but sadly, I ended up disappointed. I still appreciate the writing style though. I'm just glad that MYoRaR was my first read and I still want to read Eileen. *Thanks to PenguinPress for my advance copy.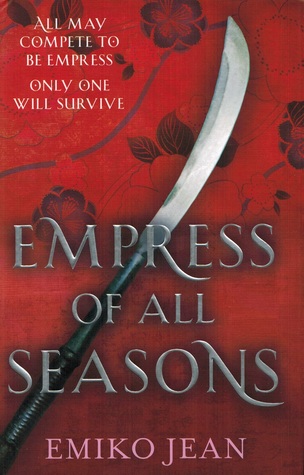 "Each generation, a competition is held to find the next empress of Honoku. The rules are simple. Survive the palace's enchanted seasonal rooms. Conquer Winter, Spring, Summer, and Fall. Marry the prince. All are eligible to compete—all except yōkai, supernatural monsters and spirits whom the human emperor is determined to enslave and destroy. Mari has spent a lifetime training to become empress. Winning should be easy. And it would be, if she weren't hiding a dangerous secret. Mari is a yōkai with the ability to transform into a terrifying monster. If discovered, her life will be forfeit. As she struggles to keep her true identity hidden, Mari's fate collides with that of Taro, the prince who has no desire to inherit the imperial throne, and Akira, a half-human, half-yōkai outcast." (via Goodreads)
My Rating : ★★★★☆
The story is set in a Japanese-inspired world. The world-building mixed with Japanese mythology are both captivating and interesting to read. Plus, the characters are all complex and relatable. I loved the author's writing style too. It is lyrical and atmospheric. Expect some YA tropes in this book like insta-love and love-triangle. The ending was definitely my most favorite part. This is a unique YA standalone fantasy that is worth reading especially if you love mythical creatures, diverse characters and own voices novels. Read my full review here.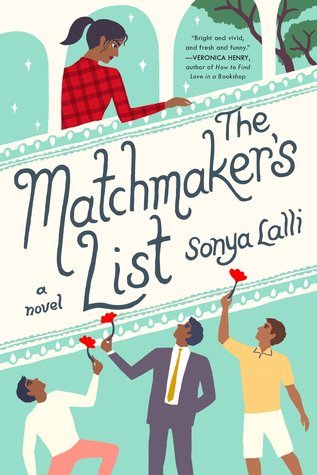 "Raina Anand may have finally given in to family pressure and agreed to let her grandmother play matchmaker, but that doesn't mean she has to like it–or that she has to play by the rules. Nani always took Raina's side when she tried to push past the traditional expectations of their tight-knit Indian-immigrant community, but now she's ambushing Raina with a list of suitable bachelors. Is it too much to ask for a little space? Besides, what Nani doesn't know won't hurt her. As Raina's life spirals into a parade of Nani-approved bachelors and disastrous blind dates, she must find a way out of this modern-day arranged-marriage trap without shattering her beloved grandmother's dreams." (via Goodreads)
My Rating : ★★★☆☆
I still enjoyed reading this book despite of all the dramas. This book isn't entirely about matchmaking and blind-dates. Also, this is more of a women's fiction novel than a fluffy rom-com. I liked the main character at first but her decisions and immaturity made me like her less. I liked that there's an aspect of LGBTQ in the story but I thought the execution was ridiculous and problematic. It's interesting to read the Indian wedding and celebration in this book. They seem so fun but I personally think it's quite tiring. I'm probably like Raina's bestfriend. This book may not be the best diverse book I read but it's still worth it. Read my full review here. *Thanks to Berkley Publishing for sending me a free advance copy.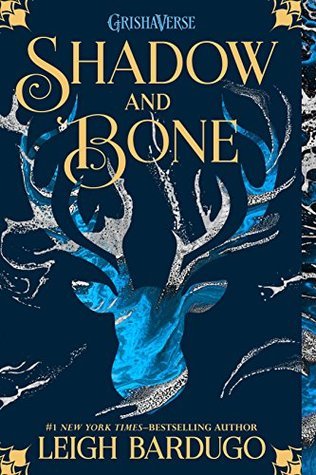 "Surrounded by enemies, the once-great nation of Ravka has been torn in two by the Shadow Fold, a swath of near impenetrable darkness crawling with monsters who feast on human flesh. Now its fate may rest on the shoulders of one lonely refugee. Alina Starkov has never been good at anything. But when her regiment is attacked on the Fold and her best friend is brutally injured, Alina reveals a dormant power that saves his life—a power that could be the key to setting her war-ravaged country free. Wrenched from everything she knows, Alina is whisked away to the royal court to be trained as a member of the Grisha, the magical elite led by the mysterious Darkling. Yet nothing in this lavish world is what it seems. With darkness looming and an entire kingdom depending on her untamed power, Alina will have to confront the secrets of the Grisha and the secrets of her heart." (via Goodreads)
My Rating : ★★★★☆
I finally understand all the hype. This was a really great read and I cannot believe that I waited so long to read it. The world-building is fascinating and the writing is superb. I personally don't care about the romance in this book but I don't anything more than friendship between Alina and Mal. Alina is a very relatable character and I can't wait to get to know her more. The infamous Darkling is really intriguing and honestly, he's giving me a Rhysand (from A Court of Thorns and Roses) vibes. And I also don't like him for Alina. This was a great read but I don't know why I can't give it a perfect 5-star rating. I'm planning on writing my full review once I finished the trilogy.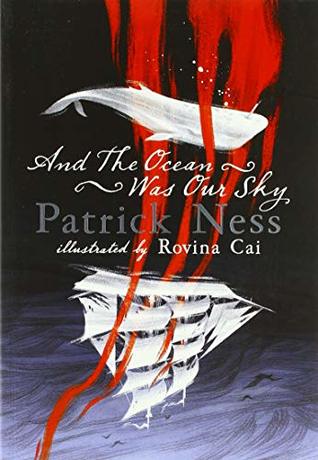 With harpoons strapped to their backs, the proud whales of Bathsheba's pod live for the hunt, fighting in the ongoing war against the world of men. When they attack a ship bobbing on the surface of the Abyss, they expect to find easy prey. Instead, they find the trail of a myth, a monster, perhaps the devil himself.
As their relentless Captain leads the chase, they embark on a final, vengeful hunt, one that will forever change the worlds of both whales and men. (via Goodreads)
My Rating : ★★★☆☆
This was my fourth Patrick Ness read so I was pretty expecting for something unusual and enjoyable. It's very unusual but I didn't enjoy it very much. This is a reverse retelling of Moby Dick. I haven't read the classic novel but I do have a very limited knowledge about the plot.
I liked that the story is told from a whale's perspective and that whales hunt humans. It's just quite hard to get into the story at first but eventually it got me intrigued especially when I figured out what was happening. The illustrations were really stunning and it gave a huge impact to the storyline. This is a short read but the message it has is undeniably powerful.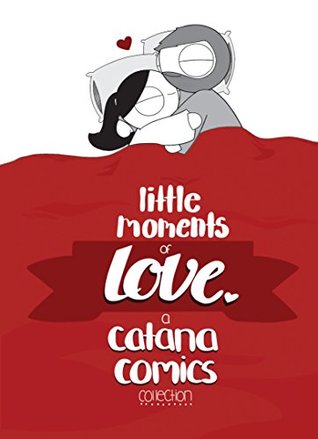 "What began as stray doodles on scraps of paper became an internet sensation when Catana Chetwynd's boyfriend shared her drawings online. Now, Catana Comics touches millions of readers with its sweet, relatable humor. Little Moments of Lovecollects just that – the little moments that are the best parts of being with the person you love." (via Goodreads)
My Rating : ★★★☆☆
I was in the mood for some light and fun read and I found this. My husband noticed that I was reading it and literally stopped what he was doing to join me. Me and my husband always send (or tag) Catana comics that we find online to each other especially the ones that we can relate the most.
My only problem was I've read most of the comics in this collection online. I was quite expecting to read more new "moments". This was a hilarious and heartwarming read. I think this will make a perfect gift for yourself, your partner and your friends as well.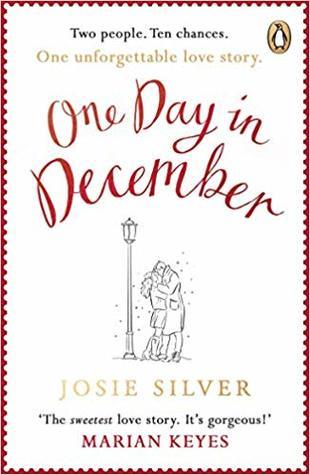 "Laurie is pretty sure love at first sight doesn't exist anywhere but the movies. But then, through a misted-up bus window one snowy December day, she sees a man who she knows instantly is the one. Their eyes meet, there's a moment of pure magic and then her bus drives away. Certain they're fated to find each other again, Laurie spends a year scanning every bus stop and cafe in London for him. But she doesn't find him, not when it matters anyway. Instead they "reunite" at a Christmas party, when her best friend Sarah giddily introduces her new boyfriend to Laurie. It's Jack, the man from the bus. It would be." (via Goodreads)

My Rating : ★★★☆☆
Wow! It took me a month (which felt like forever) to finish this book. I was in the mood for some christmas-y read and everyone was reading (and seems like loving) it so I bought the Kindle edition and give it a try. I liked the complex and flawed characters. The plot was not entirely unique and predictable. There were few events that were quite hard for me to read because of some personal reasons and it really affected my reading. I even thought of not finishing it but the characters and the story kind of grew on me. Well, except the male love interest. It felt like watching a movie/series than reading a book. If you love cheesy romance story with love-at-first-sight theme then this is definitely for you.
---
Have you read any from these books? How many books have you read in January?
Always,