Less than a week left in May and I'm here posting my April wrap up. I know!
April was a great reading month for me. I completed the Shadow and Bone trilogy, read the sequel of Vicious, and finally managed to get into one of the books I've been meaning to read in 2018. Eventhough I rated most of these books 3 stars, I still enjoyed reading them. I read a total of 2,550 pages and 7 hour 44 minutes (audiobook). I've also reached my reading goal for this year which is 33 books!
I read seven books last month and six of them were for the OWLs Readathon 2019. I took the Curse-Breaker career and I'm pleased to inform you guys that I completed all the required subjects! I can't wait for the NEWTs Magical Readathon. I haven't read any books for the YARC2019 in April but it's totally fine because I'm joining the Asian Readathon this month and I've already read 5 books by Asian authors so far.
Anyway, here are the books I read in April together with my spoiler-free short review.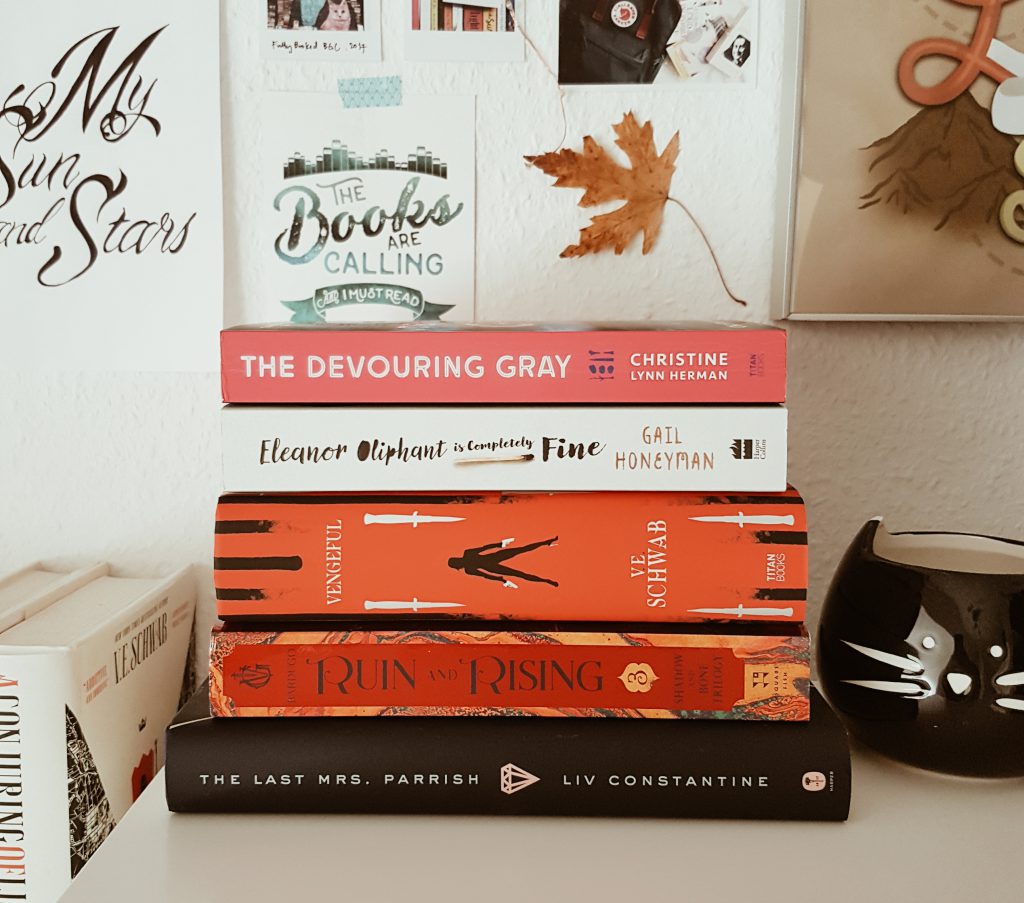 PHYSICAL COPIES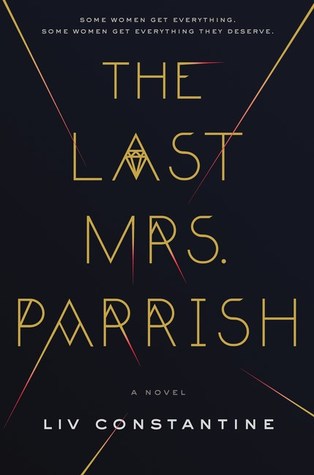 We have Amber and Daphne. Two totally different women. Amber wants to have everything and will do all to get them. Daphne, on the other hand, already has everything which makes her the perfect target of Amber. Amber gets into Daphne's life very easily and Daphne is thrilled to have her as a friend. But things are not always what they appear to be.
I felt that the characters are all one-dimensional especially Amber. I felt for Daphne so much but it changed towards the end. This book is written in Amber's and Daphne's POV which actually worked out good in terms of revealing the twist on the second part. Amber's pov was intriguing at first but it became tiring and annoying to read so I was quite relieved when I reached the second part with Daphne's pov. The third and last part has both perspectives and I thought it was entertaining to read until I realized where the story is going. It's really problematic and over the line. I have to be vague about it because it's a spoiler but if you have read it then you probably know what I'm talking about. But if not, feel free to send me a direct message if you're interested to know. This was a fast-paced and thought-provoking read. Sadly, it just didn't work out for me. If you're into reading something dark, full of twists, and very shocking thriller then this book is not for you. (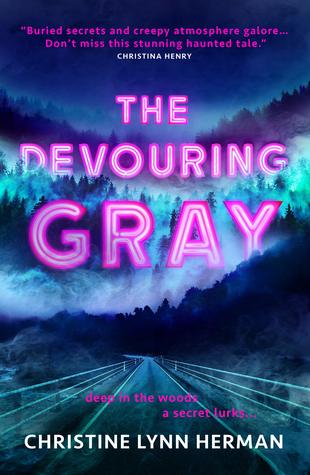 The book is set in a small town called Four Paths. It is surrounded by trees, secrets, mysteries, and houses a harmful Beast. There are four founding families who each has unique abilities are in-charge of taking care of the people as well as the town. The Beast is getting restless and it causes a great danger to the everyone. It's now up to a group of teens (each from the founder families) to fight the town's nightmare.
This book has been compared to The Raven Cycle and Stranger Things. I haven't read TRC so I couldn't confirm the similarities but I can definitely say that this book gave me a tiny bit of Stranger Things as well as Riverdale vibes. I struggled to get into the story at first because of the alternating perspectives and too much information all at once. I even wrote some of the details down. It became manageable after a while. This book has a diverse cast of characters and ownvoices bisexual representation which I truly appreciated. But I felt like I didn't get to know the characters better (including the Beast) which made me feel a little frustrated because they're all very intriguing. I also didn't feel the Beast's wrath or terror. There were not enough darkness and creepiness for me I guess. The only characters that stood out for me towards the end were Isaac and Violet. I was checking my notes and I've written that Augusta (one of the parents) sounds more terrifying than the Beast. The concept wasn't entirely unique but still compelling. I was ready to give this book a 2-star rating but thankfully, the epilogue was enough for me to added another star and be excited for the second book. I wasn't aware that this is a duology. *Huge thanks to Titan Books for my copy. This did not affect my overall opinion of the book.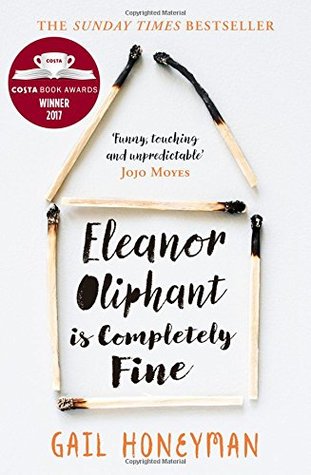 Eleanor Oliphant is an accounting clerk who works all week, stays at home every Friday night enjoying her supermarket pizza and vodka, and wait for Monday to come. She's fine keeping her distance from the people around her until she finds her "soulmate" and at the same time, forms an unlikely friendship with one of her colleagues.
Eleanor is a fascinating and definitely a very memorable character. This book is written in her perspective which I really loved. We get to see what she sees and know what she thinks. She can be off-putting at times but still very relatable and realistic. I loved her humor and honesty. Her relationship with Raymond was so sweet and enjoyable to read. The author's writing is compelling and beautiful. I can't believe that this is her debut novel. This book is sad and painful to read at times but the author still managed to tell Eleanor's story in a lighter way (if that makes sense). There's also a mystery surrounding Eleanor's past which is slowly revealed throughout the book. I appreciated how the author handled mental health issues in this book. It's raw and very moving. I know that this book is not for everyone because you might love or hate Eleanor. But I'm pretty sure that you can relate to her in some ways. This book is about loneliness, unspoken sadness, friendship, and kindness.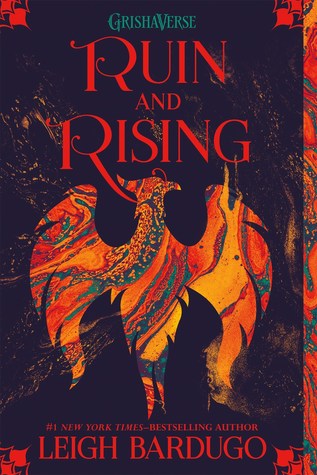 The third and last book in The Shadow and Bone trilogy. The story picks up where Siege and Storm has ended. The Darkling is ruling Ravka and Alina together with her friends and followers are stuck underground.
If i'm being honest, part of my excitement about this book was Nikolai. I wanted to know what happened to him after the events in Siege and Storm and if he will still appear in this book. I wasn't a Malina shipper so I really didn't care about them or their romance. I hated Mal for being so insecure and Alina for pleasing Mal. I honestly liked Genya and David more. I hope we get a book about these two. I wanted to know more about The Darkling. Can we also have a book about him and Baghra? The writing is brilliant, no doubt about that. But just like with Siege and Storm, it felt like nothing really happened until the last 20% of the book. I actually finished reading this book (with 480 pages) in two days which was really fast for me but honestly, I was just skim reading which I rarely do. I reached the last chapter and I personally liked how the story wrapped up even though it's quite anti-climactic. This wasn't a bad trilogy because there were some parts that I really enjoyed and loved. I can say that Shadow and Bone was definitely my most favorite in this trilogy and of course, all the scenes with Nikolai. I'm so excited to finally start with the Six of Crows duology which is the only reason why I read this trilogy.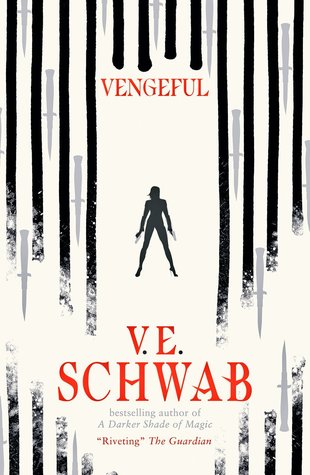 It breaks my heart to say that I didn't love this book as much as I wanted to. V.E. Schwab is one of my most favorite authors and Vicious is an all-time favorite of mine.
New characters were introduced in Vengeful and at first I was really excited to read about them and their powers. Marcella has the ability to ruin (burn) things or person she touches, June can transform into anyone she touches (kind of like Mystique), and Jonathan can shield himself and others from any damage. They are all interesting and their powers are pretty incredible but I just couldn't bring myself to care so much about them. I missed my favorite family (Victor, Sydney, Mitch and Dol) in this book. I felt like our original cast were put aside. Eli's backstory especially his childhood was heartbreaking to read. Unlike with Vicious, the alternating timeline in Vengeful was quite tricky to follow. At first I thought it's because I was listening to the audiobook edition so I switched to my physical copy. It's still confusing but at least I could browse back easily. I had mixed-feelings with the ending. There were a lot of unresolved issues and I really hope there's a third book so we go to know the answers or at least get some closure. My review sounds like a negative one but it's really not. There were also a lot of things I enjoyed about this book and one of them was the author's brilliant writing. I finished this book (with 575 pages) in two days and that says a lot!
E-ARC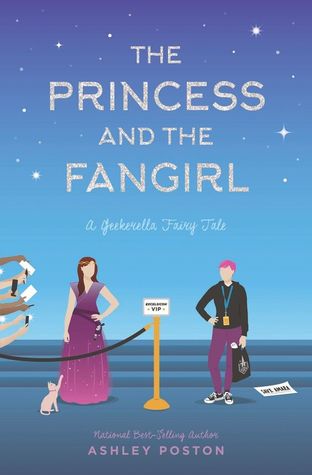 Imogen Lovelace is a fangirl and her mission is to save the Princess from being killed off from Starfield, her favorite franchise. Jessica Stone is the actress who plays Princess Amara and with all the hate she's getting from the Starfield fandom, she doesn't want anything to do with it anymore. Their paths crossed when Imogen has been mistaken for Jessica.
This book was one of my most anticipated releases this year. Geekerella is one of my all-time favorite retelling so I was really excited to read this companion novel. Eventhough I ended up not loving this book as much as I wanted to, this was still a very enjoyable read for me. I loved the pop culture and fandom references in this book, the cameo appearances of my favorite characters from Geekerella, and of course the setting. This made me want to go to a comic convention so badly. Read my full review here.
AUDIOBOOK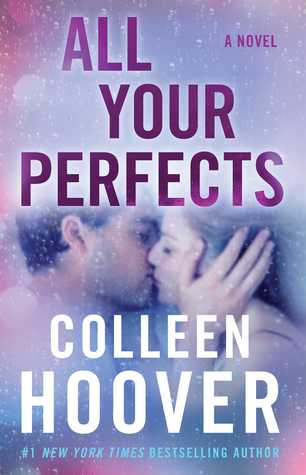 The last time I read a CoHo book was in 2017 and it was Without Merit which was a disappointing read for me so I gave it a 2.5-star rating. I tried really hard not to set any expectations before reading All Your Perfects despite of all the hype and raving reviews on Goodreads. Thankfully, I ended up loving this book.
We have Quinn and Graham who has been happily married for seven years. But now they're facing a huge challenge on their marriage which can either save or destroy both of them. I personally liked Quinn's character. She's flawed and imperfect but these made her so real. I felt her despair and pain. She's very brave and I really admired her. At first I thought Graham was too perfect until he did something that changed my whole thoughts about him. It was really a big no for me no matter how hard people try to justify it. I really appreciated CoHo for pointing out one specific insensitive joke we always read on social media especially on April Fools' Day that can be very hurtful to others. This was a painful read for me because I could relate to some of the events that happened in this book which brought back painful memories. CoHo always does this to me. We're all saying that communication is the key especially when you're in a relationship but there are times when it's just too hard to open up to your partner. I've been there before and eventhough I'm now way more better when it comes to opening up to my husband, it's still can be overwhelming sometimes. This was a beautiful and heartbreaking read.
---
My favorites were Eleanor Oliphant is Completely Fine and All Your Perfects. Have you read any from these books?
Happy Weekend!
Always,