I've been meaning to post my top ten most anticipated book releases for 2019 and luckily, it's Top Ten Tuesday's topic for today. So here are the books that I can't wait to read (or probably to buy and add on my tbr stack) this year.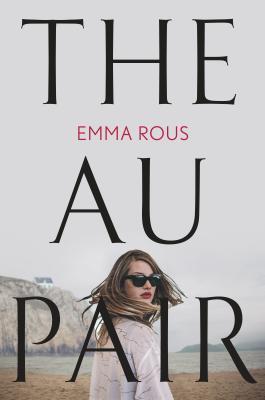 Seraphine Mayes and her twin brother Danny were born in the middle of summer at their family's estate on the Norfolk coast. Within hours of their birth, their mother threw herself from the cliffs, the au pair fled, and the village thrilled with whispers of dark cloaks, changelings, and the aloof couple who drew a young nanny into their inner circle.
Now an adult, Seraphine mourns the recent death of her father. While going through his belongings, she uncovers a family photograph that raises dangerous questions. It was taken on the day the twins were born, and in the photo, their mother, surrounded by her husband and her young son, is beautifully dressed, smiling serenely, and holding just one baby.
Who is the child and what really happened that day?
One person knows the truth, if only Seraphine can find her. (via Goodreads)
Why? First of all, Happy Publication Day! I want to grab a copy right after reading the synopsis.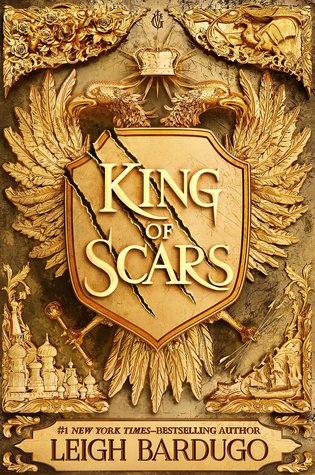 Nikolai Lantsov has always had a gift for the impossible. No one knows what he endured in his country's bloody civil war—and he intends to keep it that way. Now, as enemies gather at his weakened borders, the young king must find a way to refill Ravka's coffers, forge new alliances, and stop a rising threat to the once-great Grisha Army.
Yet with every day a dark magic within him grows stronger, threatening to destroy all he has built. With the help of a young monk and a legendary Grisha Squaller, Nikolai will journey to the places in Ravka where the deepest magic survives to vanquish the terrible legacy inside him. He will risk everything to save his country and himself. But some secrets aren't meant to stay buried—and some wounds aren't meant to heal. (via Goodreads)
Why? I honestly didn't want to read the synopsis of this one so I have no idea who is Nikolai. I'm still reading Shadow and Bone but I already considered myself as a Grishaverse fan.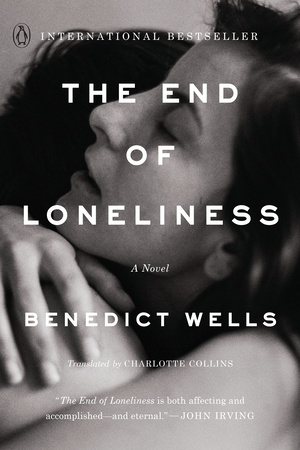 At eleven years old, Jules Moreau loses his parents in a tragic accident, and in an instant, his childhood is shattered. Leaving a comfortable home in Munich and holidays in the south of France far behind, he and his siblings, Marty and Liz, are enrolled in a bleak boarding school, where the trio begin to lose each other, as well as themselves. Marty throws himself into academic life; Liz is drawn to dark forms of escapism; and Jules, though once vivacious and fearless, turns inward, becoming a ghost of his former self…until he meets Alva. Shy, intelligent, and enigmatic, and concealing a dark childhood of her own, Alva pulls Jules out of his shell and the two bond over books and writing, always with an unspoken understanding of the other's pain. Eight years later, at the precipice of their friendship becoming more, Alva abruptly turns her back, and the two leave school on separate paths.
As they enter adulthood, Jules, Marty, and Liz, still strangers to one another, struggle to contend with who they are becoming. Jules is adrift, growing into a directionless young man, anchored only tenuously by two desires: to be a writer, and to have Alva back in his life. It isn't until Liz hits rock bottom that the three siblings finally find their footing as a family, and Jules finds the nerve to reach out to Alva — fifteen years after they last spoke. Invited by Alva to join her and her husband, an esteemed author, at their home in Switzerland, Jules finds his way back to his own writing, and to his closest friend. As life begins to fall into place, just as it seems that they can make amends for time wasted, the past catches up with them, and fate — or chance — once again intervenes. (via Goodreads)
Why? I can't wait to read this book! This was originally written in German and it's on my German books tbr. I received an advance copy from PenguinPress and I'm planning on reading it next week.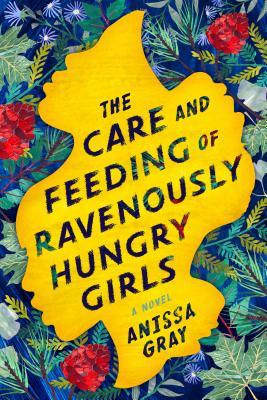 The Butler family has had their share of trials—as sisters Althea, Viola, and Lillian can attest—but nothing prepared them for the literal trial that will upend their lives.
Althea, the eldest sister and substitute matriarch, is a force to be reckoned with and her younger sisters have alternately appreciated and chafed at her strong will. They are as stunned as the rest of the small community when she and her husband Proctor are arrested, and in a heartbeat the family goes from one of the most respected in town to utter disgrace. The worst part is, not even her sisters are sure exactly what happened.
As Althea awaits her fate, Lillian and Viola must come together in the house they grew up in to care for their sister's teenage daughters. What unfolds is a stunning portrait of the heart and core of an American family in a story that is as page-turning as it is important. (via Goodreads)
Why? Just look at that cover! Also, another book with siblings in it.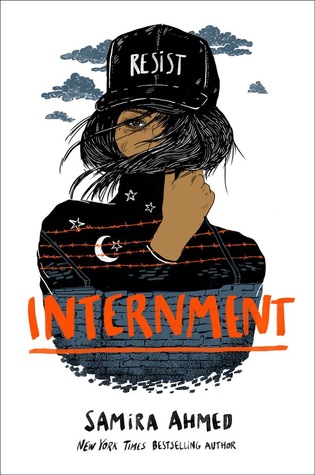 Rebellions are built on hope.
Set in a horrifying near-future United States, seventeen-year-old Layla Amin and her parents are forced into an internment camp for Muslim American citizens.
With the help of newly made friends also trapped within the internment camp, her boyfriend on the outside, and an unexpected alliance, Layla begins a journey to fight for freedom, leading a revolution against the internment camp's Director and his guards. (via Goodreads)
Why? The story sounds really scary and intriguing at the same time.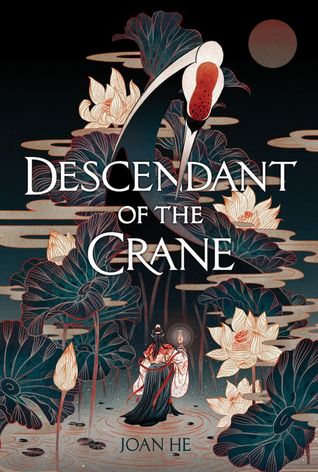 Princess Hesina of Yan has always been eager to shirk the responsibilities of the crown, but when her beloved father is murdered, she's thrust into power, suddenly the queen of an unstable kingdom. Determined to find her father's killer, Hesina does something desperate: she engages the aid of a soothsayer—a treasonous act, punishable by death… because in Yan, magic was outlawed centuries ago.
Using the information illicitly provided by the sooth, and uncertain if she can trust even her family, Hesina turns to Akira—a brilliant and alluring investigator who's also a convicted criminal with secrets of his own. With the future of her kingdom at stake, can Hesina find justice for her father? Or will the cost be too high? (via Goodreads)
Why? It's a Chinese-inspired fantasy. I wanted to read more books with Asian rep and POC writers.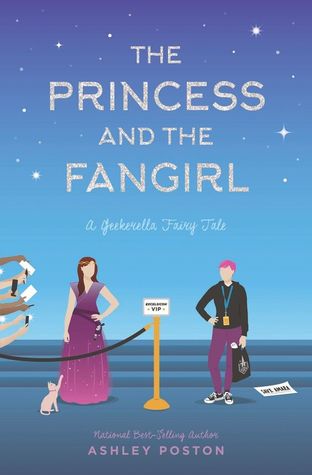 Imogen Lovelace is an ordinary fangirl on an impossible mission: save her favorite character, Princess Amara, from being killed off from her favorite franchise, Starfield. The problem is, Jessica Stone—the actress who plays Princess Amara—wants nothing more than to leave the intense scrutiny of the fandom behind. If this year's ExcelsiCon isn't her last, she'll consider her career derailed.
When a case of mistaken identity throws look-a-likes Imogen and Jess together, they quickly become enemies. But when the script for the Starfield sequel leaks, and all signs point to Jess, she and Imogen must trade places to find the person responsible. That's easier said than done when the girls step into each other's shoes and discover new romantic possibilities, as well as the other side of intense fandom. As these "princesses" race to find the script-leaker, they must rescue themselves from their own expectations, and redefine what it means to live happily ever after. (via Goodreads)
Why? I totally enjoyed Geekerella so I'm very excited for this. It's a modern makeover of The Prince and the Pauper. Still set it Geekerella universe featuring a recurring chacarter from the first book.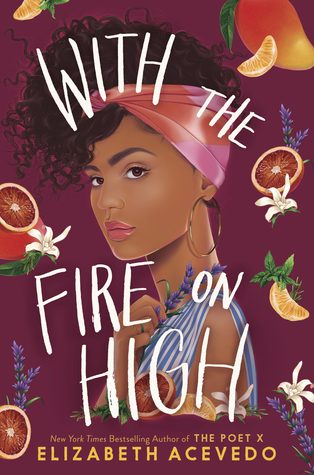 With her daughter to care for and her abuela to help support, high school senior Emoni Santiago has to make the tough decisions, and do what must be done. The one place she can let her responsibilities go is in the kitchen, where she adds a little something magical to everything she cooks, turning her food into straight-up goodness. Still, she knows she doesn't have enough time for her school's new culinary arts class, doesn't have the money for the class's trip to Spain — and shouldn't still be dreaming of someday working in a real kitchen. But even with all the rules she has for her life — and all the rules everyone expects her to play by — once Emoni starts cooking, her only real choice is to let her talent break free. (via Goodreads)
Why? One of my newest favorite author and human being. Her book, The Poet X, is one of my favorite reads last year.
Shane has been doing college all wrong. Pre-med, stellar grades, and happy parents…sounds ideal — but Shane's made zero friends, goes home every weekend, and romance…what's that?
Her life has been dorm, dining hall, class, repeat. Time's a ticking, and she needs a change — there's nothing like moving to a new country to really mix things up. Shane signs up for a semester abroad in London. She's going to right all her college mistakes: make friends, pursue boys, and find adventure!
Easier said than done. She is soon faced with the complicated realities of living outside her bubble, and when self-doubt sneaks in, her new life starts to fall apart.
Shane comes to find that, with the right amount of courage and determination one can conquer anything. Throw in some fate and a touch of magic – the possibilities are endless. (via Goodreads)
Why? I honestly lwant to read this because of the cover. lol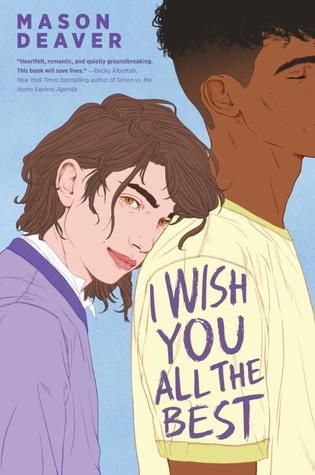 When Ben De Backer comes out to their parents as nonbinary, they're thrown out of their house and forced to move in with their estranged older sister, Hannah, and her husband, Thomas, whom Ben has never even met. Struggling with an anxiety disorder compounded by their parents' rejection, they come out only to Hannah, Thomas, and their therapist and try to keep a low profile in a new school.
But Ben's attempts to survive the last half of senior year unnoticed are thwarted when Nathan Allan, a funny and charismatic student, decides to take Ben under his wing. As Ben and Nathan's friendship grows, their feelings for each other begin to change, and what started as a disastrous turn of events looks like it might just be a chance to start a happier new life. (via Goodreads)
Why? Because LGBTQIA.
---
Are yours also on my list? What are some of your most anticipated books of 2019? Feel free to leave a link to your TTT so I can check it out.
Always,