Another fun and exciting readathon? Hell yeah! Also, it's from the talented and amazing CW of The Quiet Pond who is also behind #StartOnYourShelfathon and part of the #YearofAsianReadalong.
WHAT IS PONDATHON?
Pondathon is a co-operative and story-driven readathon hosted by CW of The Quiet Pond.
The goal of the Pondathon is to read books and collect points to protect our friends over at The Quiet Pond from a dark and powerful forces that threatens our friends in the forest.
You will get to create and customize your own pond character which I think is very fun. Well the whole readathon is unique and brilliant!
All participants in the Pondathon will work together rather than compete against each other.
Each must join one of the five teams led by one of the Pond friends to collect points.
There will be optional challenges or "side quests" you can join throughout the readathon for extra points.
The readathon takes place from January 24 to March 7, 2020.
You can sign up and read everything you need to know about Pondathon in this post.
MY POND CHARACTER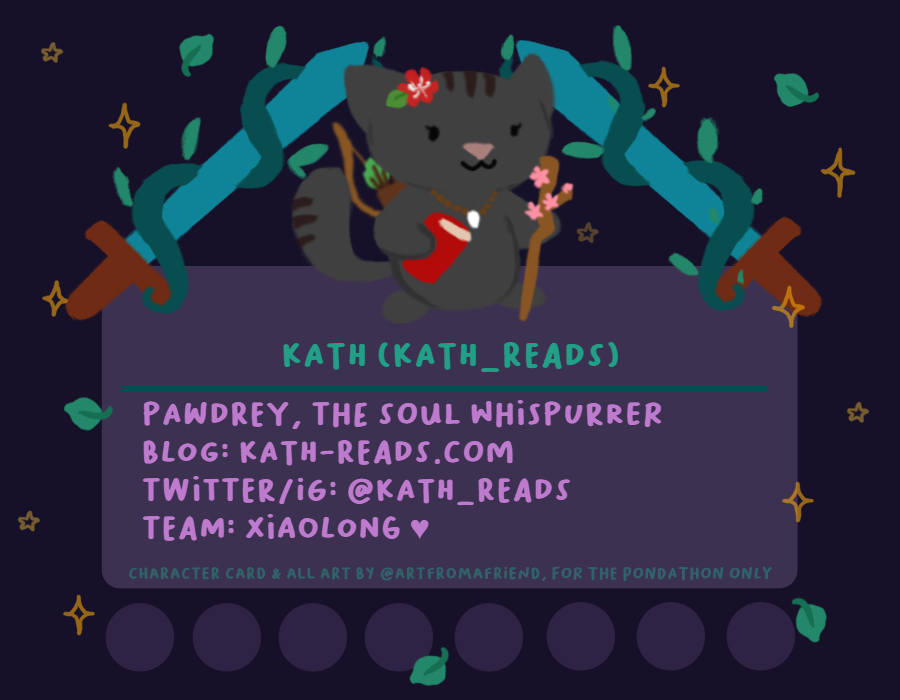 Making this character was fun that it took me around an hour to finalize everything!
Meet my pond character, Pawdrey. She is quiet and shy but she is fierce. She will do everything to protect her loved ones from any danger. She energizes and brings peace to restless and anxious souls using her soothing purr. She can also fight using her bow and arrow, a skill she got from her mom. She spends her spare time reading and her favorite snack is mochi.
MY PONDATHON TEAM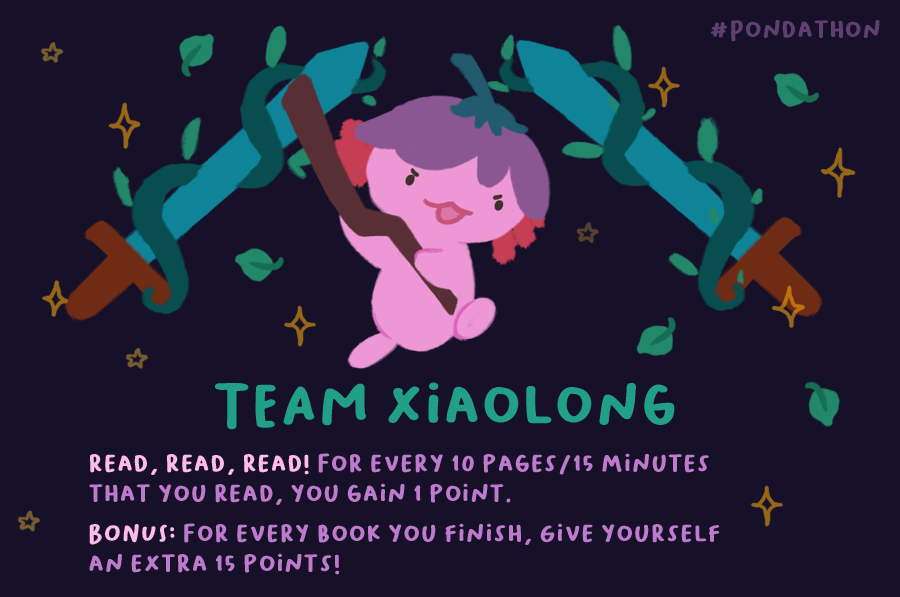 There are four different teams and I've decided to join #TeamXiaolong, Keeper of the Pond! I was actually considering to join Team Gen which focuses more with reading backlist books but since I want to really focus more on reading, I think Team Xiaolong is perfect for me.
I'm actually not going to set up a TBR list for Pondathon because as much as I love making lists, I'm really bad at sticking to it. I'll just read whatever I want and do my best to collect more points to help my team and defend our pond friends.
Pondathon hasn't even officially started yet but I'm already enjoying the experience! Kudos to CW for this wonderful idea.
---
Are you also joining? Which team are you joining?
Always,