Happy Friday or should I say Fri-yay? It's definitely a Fri-yay for me. A very special package arrived yesterday and I can't wait to share it with you guys so let's start. ♥
Recently, Quarterly Co. launched a new subscription called Literary Young Adult Box (LYA). I'm pretty sure that you are familiar with bookish subscription boxes and how amazing they are but "What makes LYA box different from the others?"
LYA box is curated by different best-selling authors each quarter. It includes a new release book of the featured author as well as two other books that inspired her or him. The very unique thing about LYA box is it includes hand-written annotations by the author which makes the reading experience so special and personal. And of course, there are also some cool items in the box. The box costs $50 and the shipping fee depends on your location.
The very first box was curated by the best-selling author of the Across the Universe Series, Beth Revis. I haven't read any from Ms. Revis but her series is on my TBR list. I wasn't able to make a picture of the box because I was so excited to open it and there's really nothing special about it except the Quarterly Co. personalized packaging tape. I opened the box and everything looks great.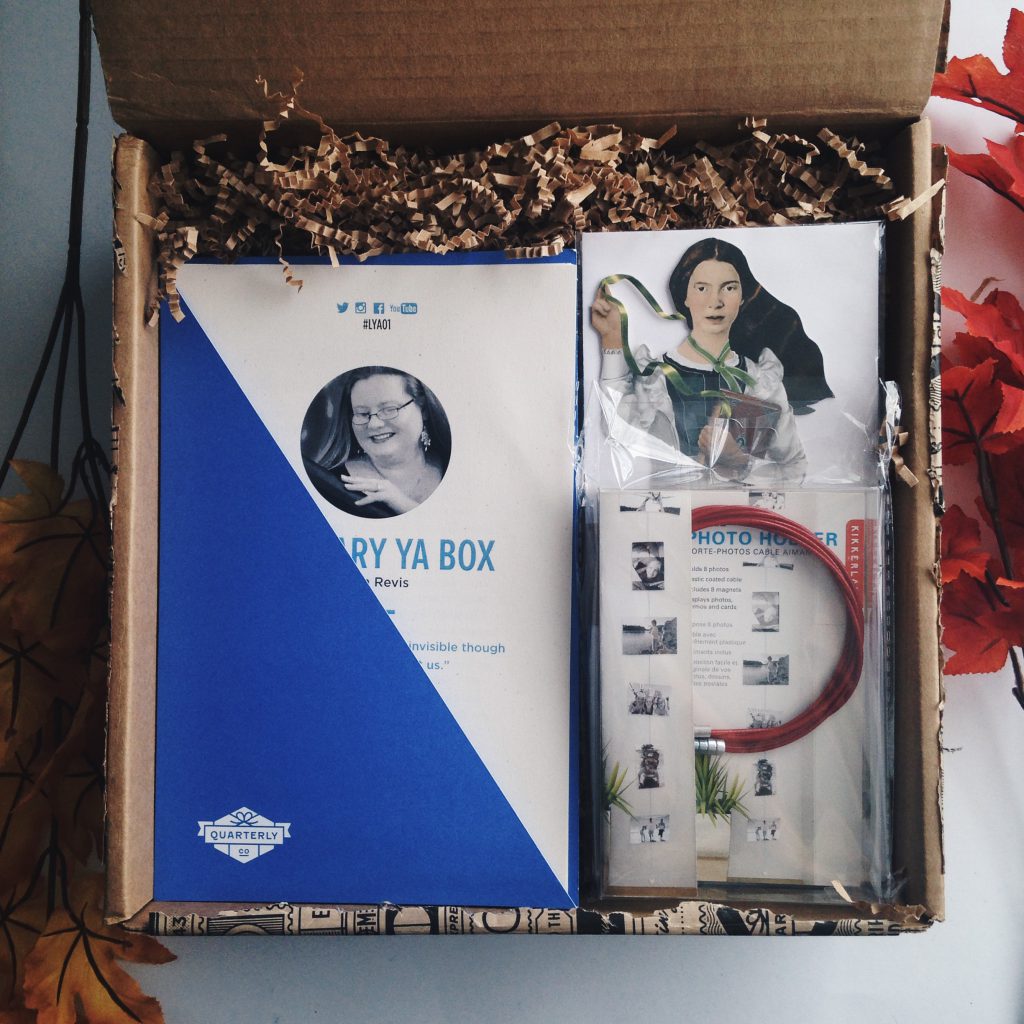 There is a 5-page inspiring letter from Ms. Revis in the box and it tells us about her latest novel called A World Without You and her reasons for picking up the other two books as well as the two items included.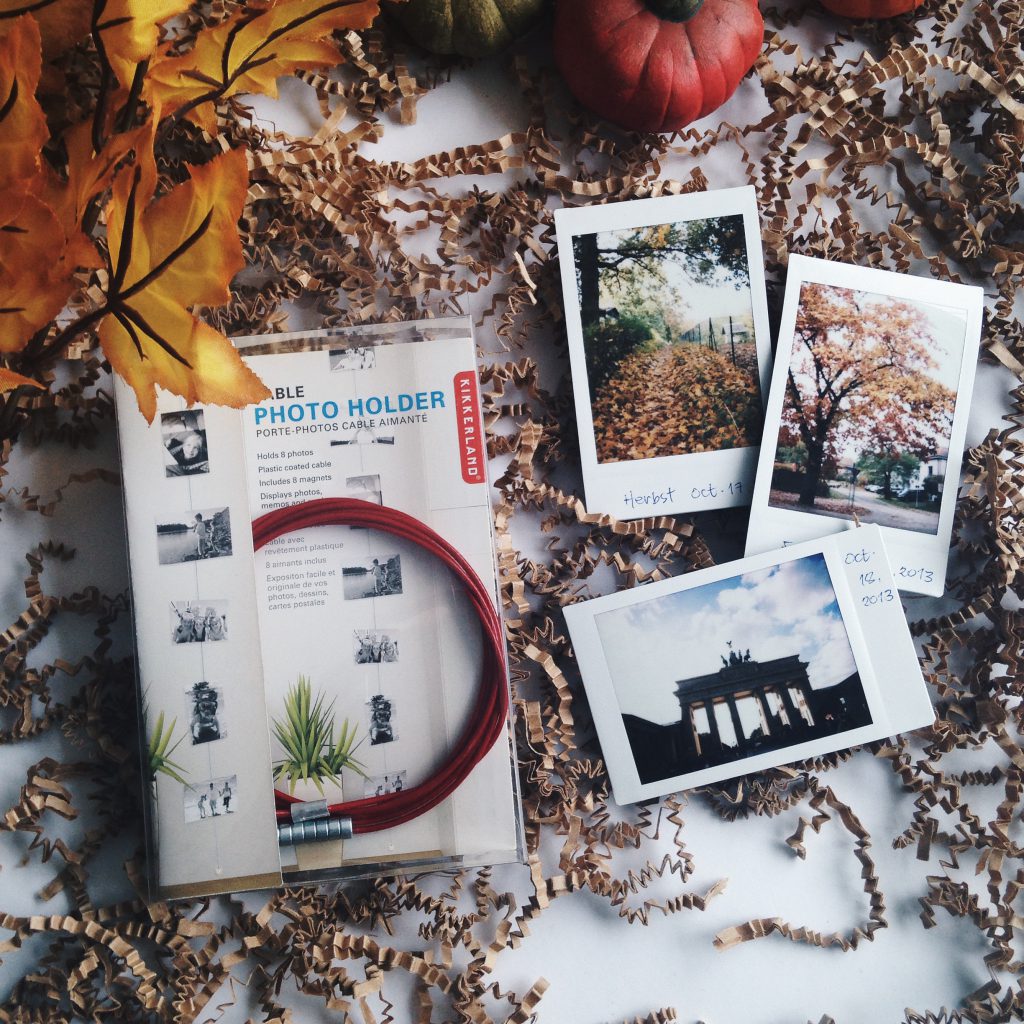 The first item is a red string photo holder. Unusual, right? But it made sense after reading Ms. Revis' letter. I'm excited to use this one.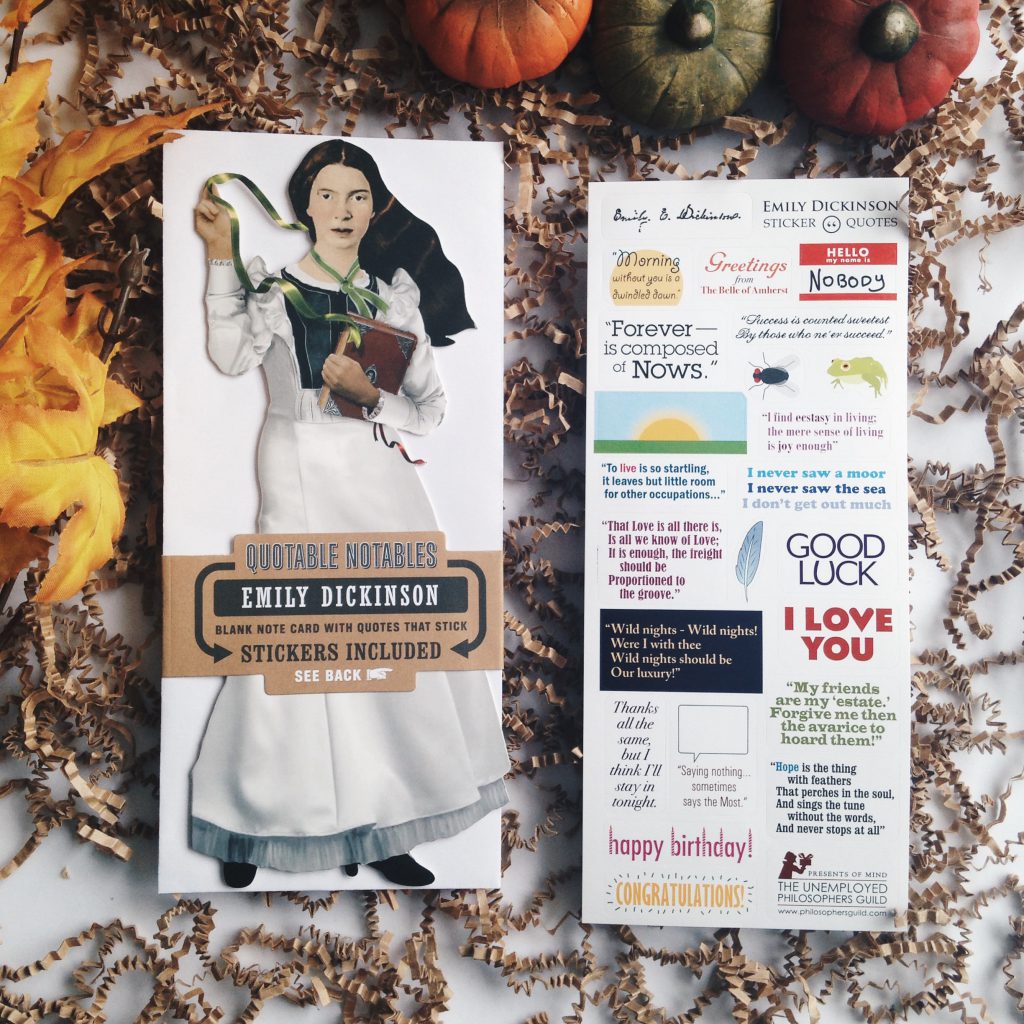 The second item is an Emily Dickinson blank note card with stickers. The author's challenge is to "Write to someone you love. It doesn't have to be deep. Just remind each other that you're not alone." Dickinson is her favorite poet. I think i'll keep the card and the stickers because they're pretty. 😀
It's time for the books! ♥
The author personally picked out these two books (paperback editions) to accompany her novel A World Without You. I haven't read any from these books but they look amazing and intriguing.
Belzhar by Meg Wolitzer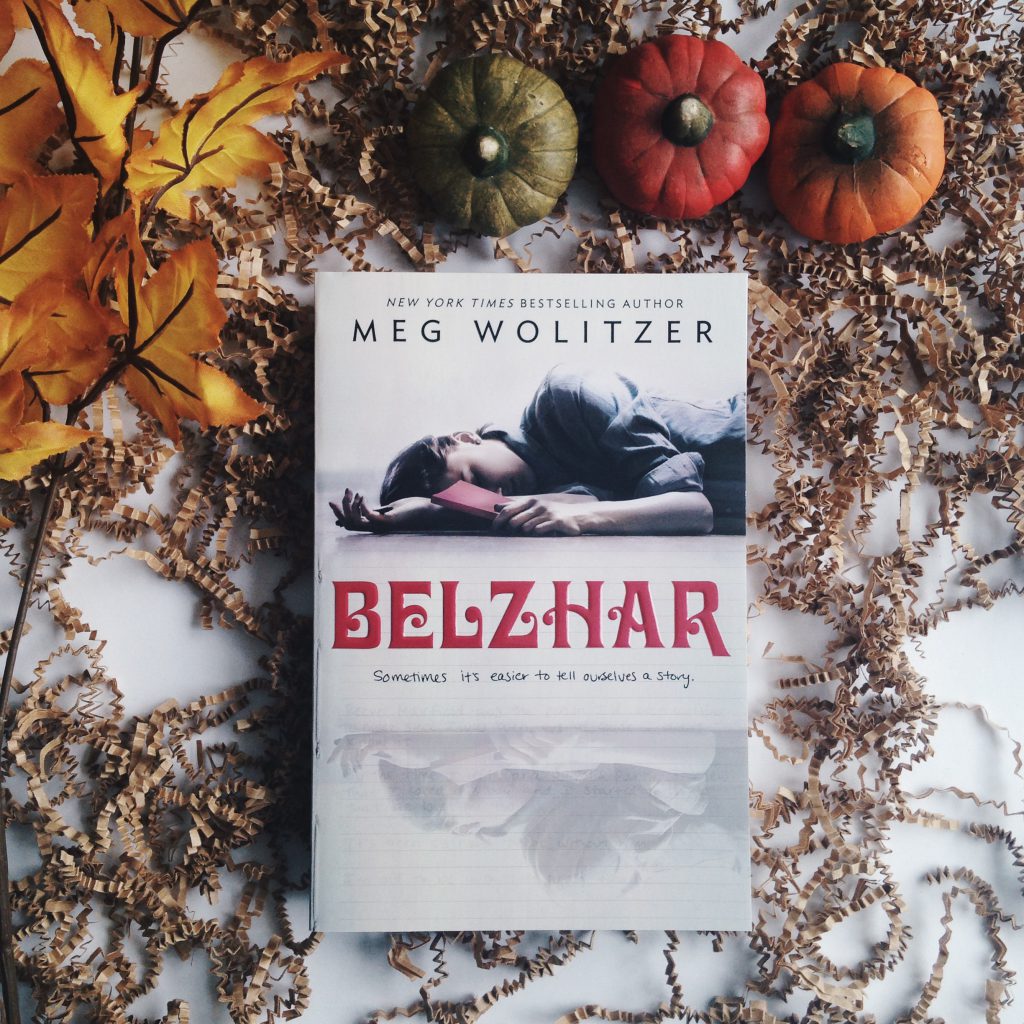 Synopsis
If life were fair, Jam Gallahue would still be  at home in New Jersey with her sweet British  boyfriend, Reeve Maxfield. She'd be watching  old comedy sketches with him. She'd be kissing  him in the library stacks.
She certainly wouldn't be at The Wooden Barn, a therapeutic boarding school in rural Vermont, living with a weird roommate, and signed up for an exclusive, mysterious class called Special Topics in English.
But life isn't fair, and Reeve Maxfield is dead.
Until a journal-writing assignment leads Jam to Belzhar, where the untainted past is restored, and Jam can feel Reeve's arms around her once again. But there are hidden truths on Jam's path to reclaim her loss.
From New York Times bestselling author Meg Wolitzer comes a breathtaking and surprising story about first love, deep sorrow, and the power of acceptance. x
The End or Something Like That by Ann Dee Ellis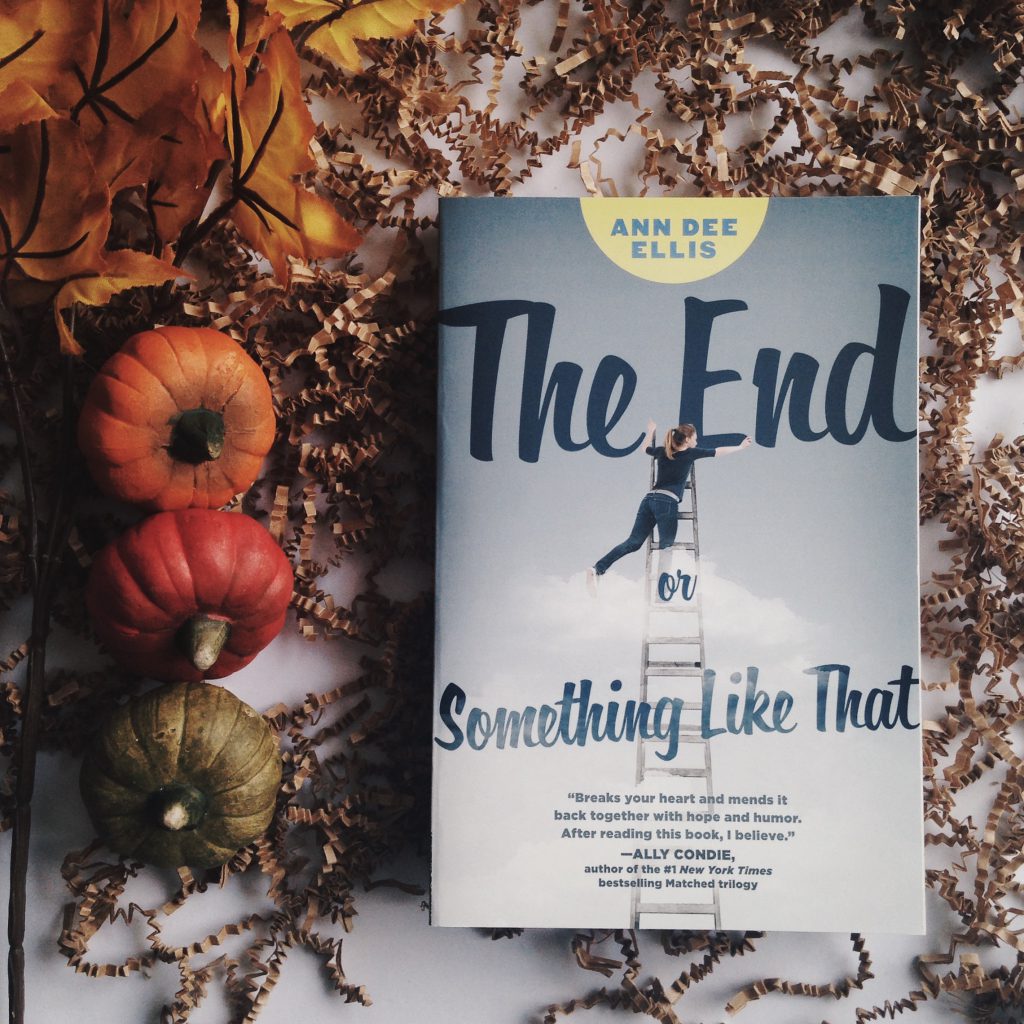 Synopsis
Can a friendship last forever?
Emmy would like to think so. But even though she and her late best friend, Kim, planned every detail in advance, from when and where to meet to what snacks to bring, Kim has yet to make an appearance from the afterlife. Which is making Emmy wonder if what happened right before Kim died changed everything.
Alternating between the past and the present and between the heartbreaking and the truly hilarious, Ann Dee Ellis's latest novel is an achingly authentic take on friendship, family, and what it means to let go and truly live. x
Last but not least, the featured author's new release book, A World Without You. I was stoked! Look how lovely the cover is! The strings look so real and beautiful. ♥ There's also a signed book plate included.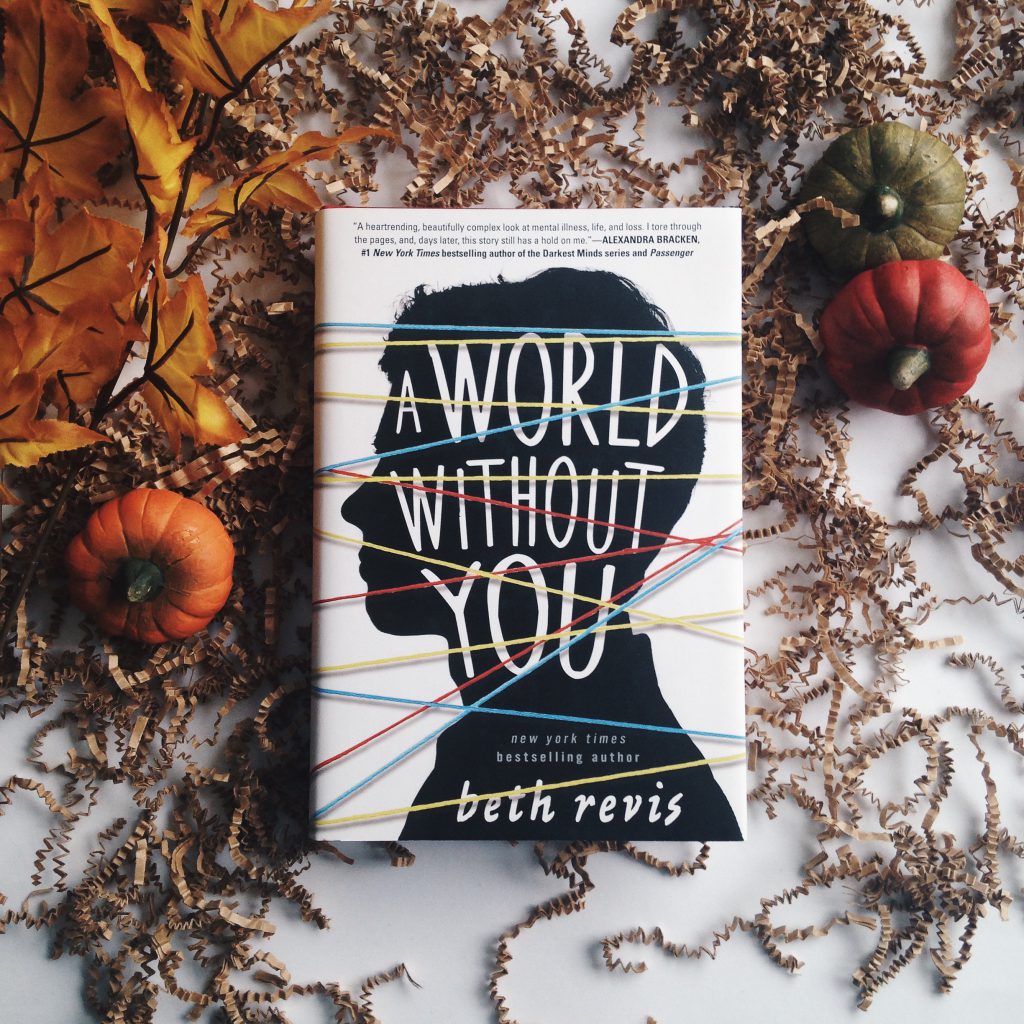 Synopsis
What if finding her means losing himself?
Seventeen-year-old Bo has always had delusions that he can travel through time. When he was ten, Bo claimed to have witnessed the Titanic hit an iceberg, and at fifteen, he found himself on a Civil War battlefield, horrified by the bodies surrounding him. So when his worried parents send him to a school for troubled youth, Bo assumes he knows the truth: that he's actually attending Berkshire Academy, a school for kids who, like Bo, have "superpowers."
At Berkshire, Bo falls in love with Sofía, a quiet girl with a tragic past and the superpower of invisibility. Soíia helps Bo open up in a way he never has before. In turn, Bo provides comfort to Sofía, who lost her mother and two sisters at a very young age.
But even the strength of their love isn't enough to help Sofia escape her deep depression. After she commits suicide, Bo is convinced that she's not actually dead. He believes that she's stuck somewhere in time—that he somehow left her in the past, and that now it's his job to save her. And as Bo becomes more and more determined to save Sofía, he must decide whether to face his demons head-on or succumb to a psychosis that will let him be with the girl he loves. x
Here comes the cool part! The copy of Revis' book is annotated. There are sticky notes on the pages with the author's handwriting (and cute doodles) on them. This is definitely my favorite in this box. ♥ It makes us feel closer to the author and the story itself. I randomly read some of the notes and they're really interesting. I can't wait to read the entire book.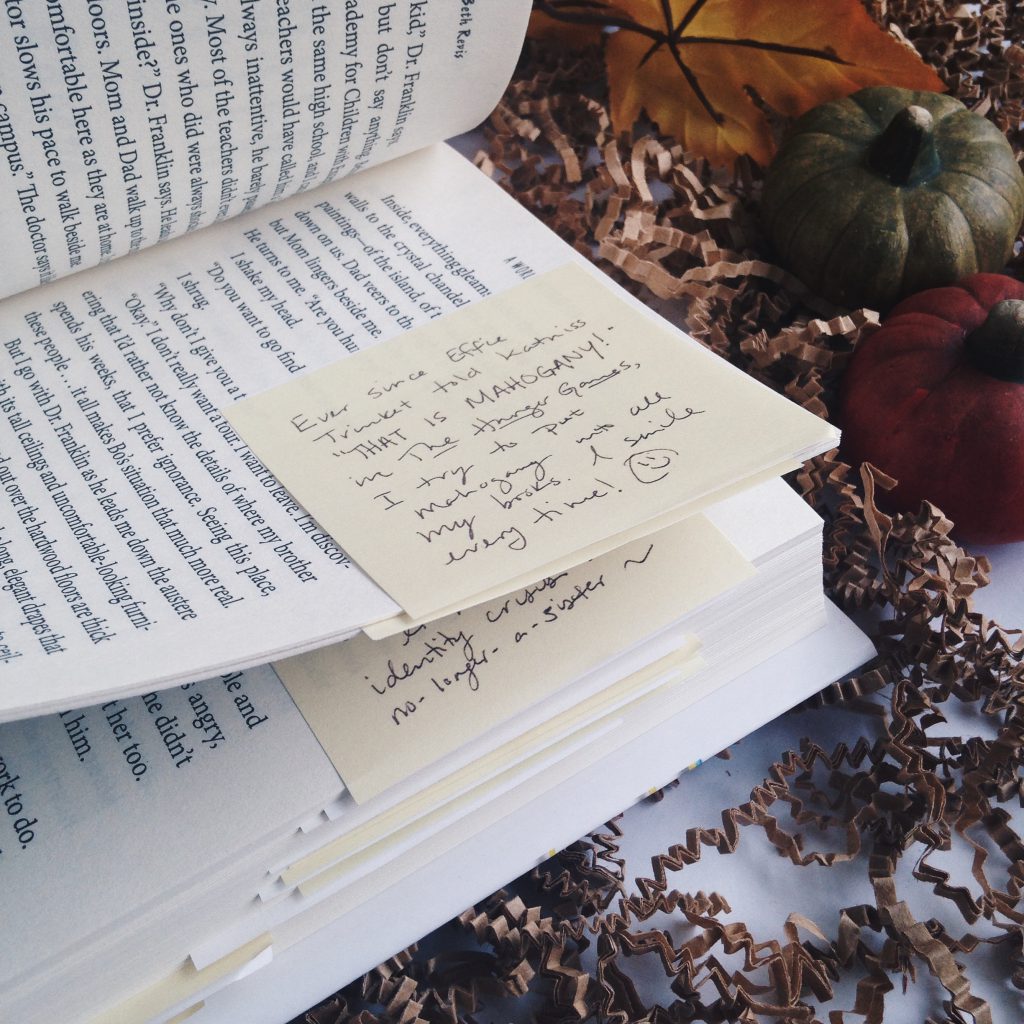 Overall, I am really impressed with this box. The idea of including an annotated book is superb and it makes this box so exceptional. *hands down* It has this "personal touch" from the author and as a reader and book-lover, this is so important and special to us. The subscription might be a bit pricey but it's totally worth it. And like what I said before, the great thing with quarterly subscription is that you have plenty of time to save money for the next boxes. If you love reading Young Adult novels (like me) then this one is perfect for you. You should still give this a try even if you're not into YA. I promise you, you will love it!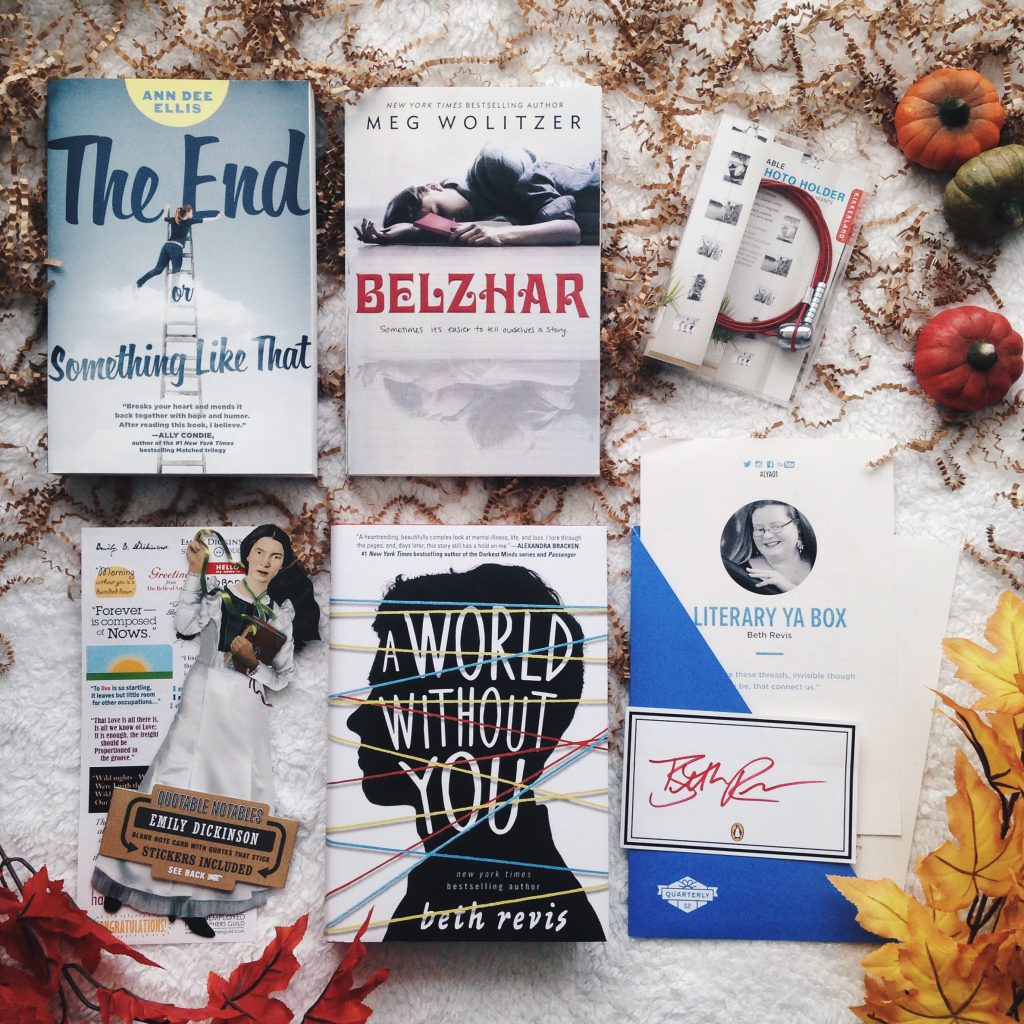 The October box will feature S.J. Kincaid and her latest book, The Diabolic. Click here to subscribe.
Check out Literary Young Adult Box on:
Quaterly Co. | Instagram | Twitter | Facebook
---
Disclaimer : I received the LYA Box in exchange for an honest review. Huge thanks to Ms. Allin of Quarterly Co.