Hey guys! I received a very exciting package and I want to share it with you.
4th Estate has recently released an incredibly gorgeous modern classics series called Matchbook Classics. Here's the inspiration behind this creative box set::
"In the mid-twentieth century, the matchbox industry was booming. Companies had to stand out, so they began commissioning designers and illustrators to create tiny works of graphic art for their labels. Despite its limitations, this small canvas allowed for some big ideas: foxes skipping through Polish forests, celebrations of Russia's space race successes and orchards coming into season. These micro-masterpieces serve as the inspiration for our new 4th Estate Matchbook Classics series."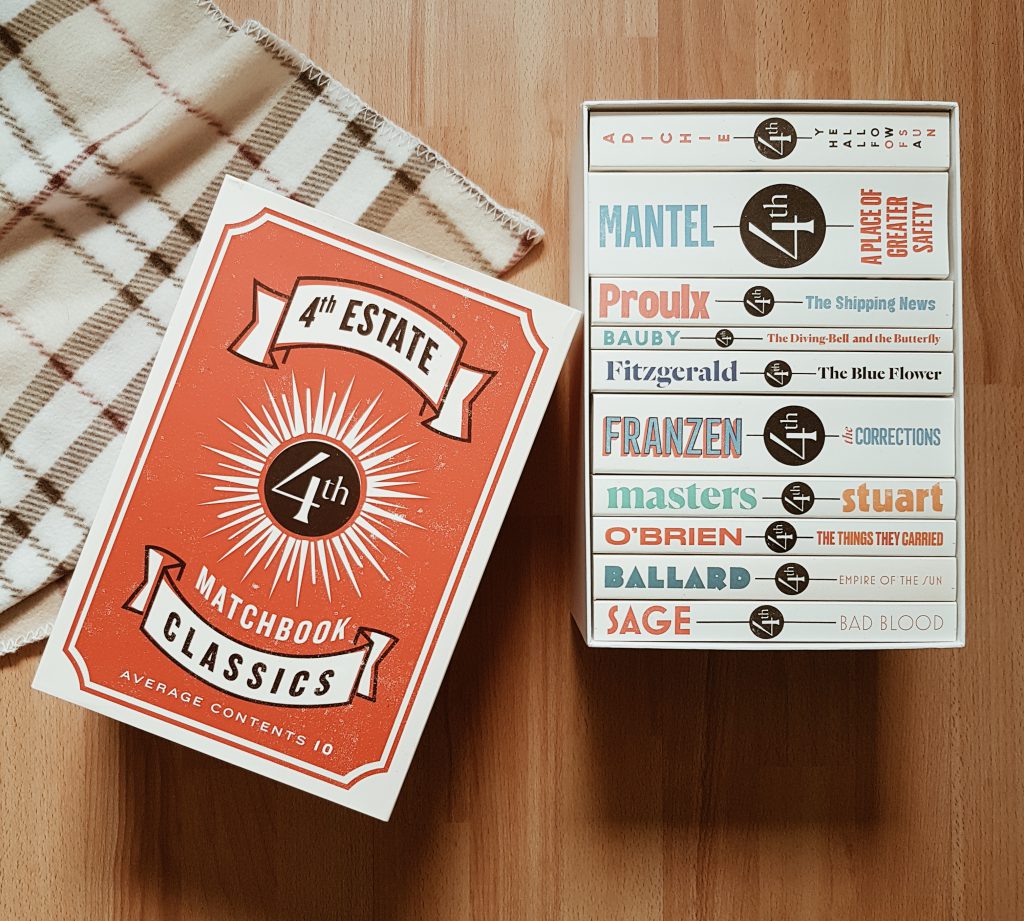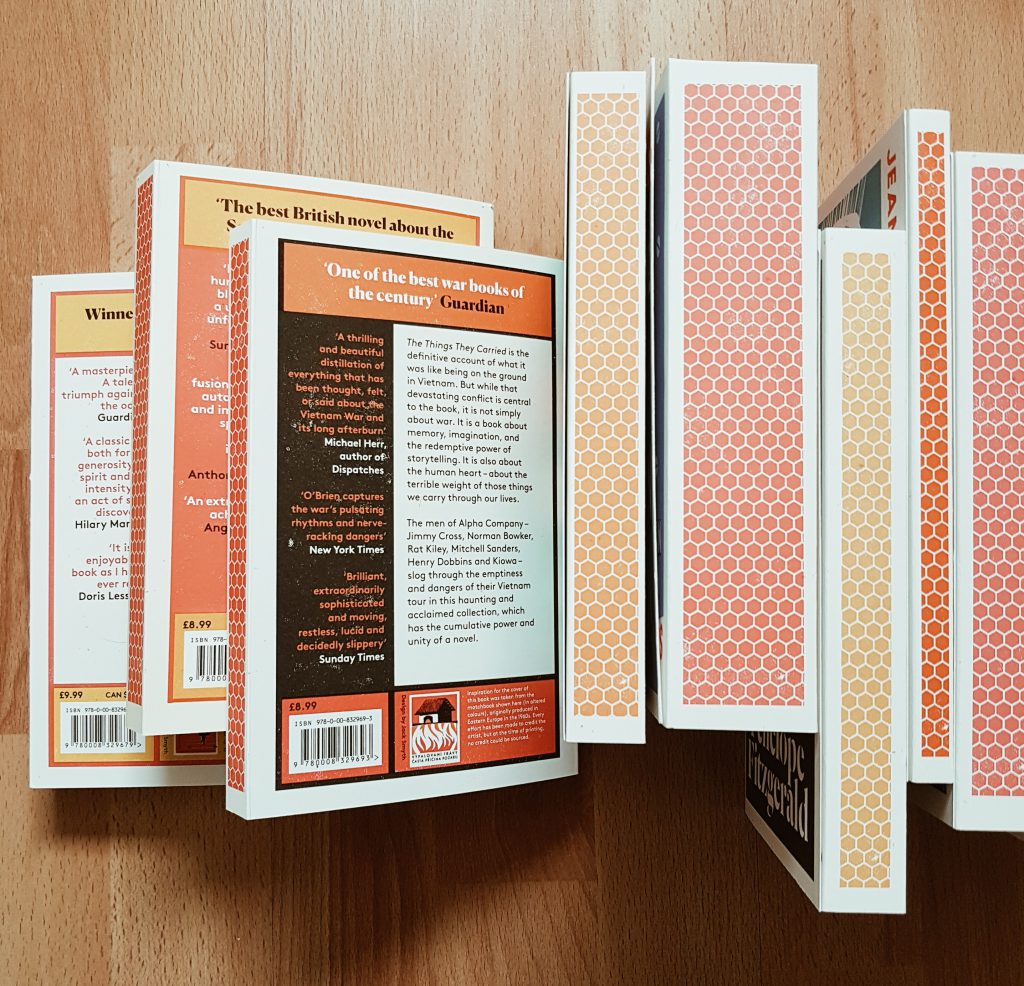 "The ten books in the series – novels, memoirs and one very unusual biography – are some of the best loved and most admired that we have published. Revolutions, mental illness, a vicarage  upbringing, families caught in civil war, soldiers in Vietnam and a man who can only communicate by blinking his left eyelid: these books display a full range of the human experience and thrillingly bring it to life. Each can be considered one of the great books of our time, as unique as the matchbox that inspired its cover."
I really loved the packaging and design! The flap connected to the back cover can be use as a bookmark whether you want to detach it or not. It's brilliant and simply beautiful. The titles are also available for individual purchases so you can definitely buy the titles you want or just get the whole set because they really look perfect together.
The Books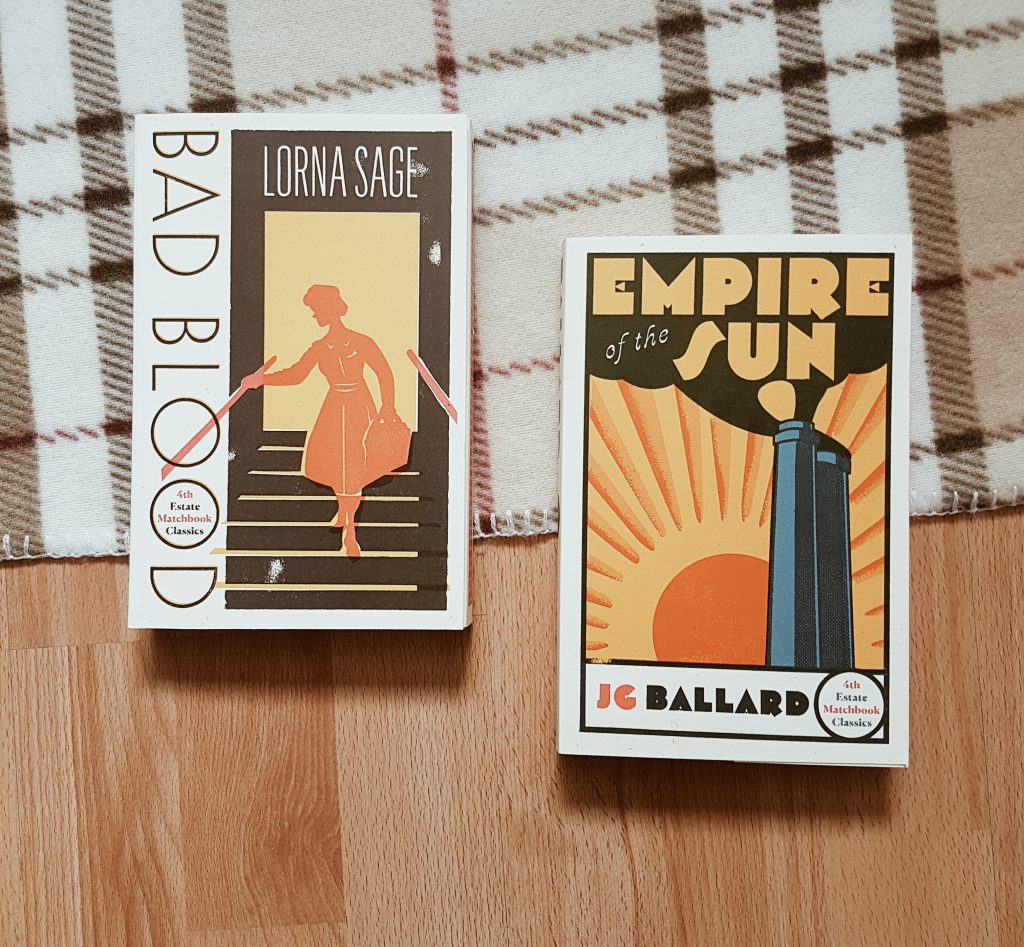 Bad Blood by Lorna Sage
"A tragicomic memoir of one woman's escape from a claustrophobic childhood in post-World War II Britain and the story of three generations of the author's family and its marriages. In one of the most extraordinary memoirs of recent years, Bad Blood brings alive in vivid detail a time — the '40s and '50s — not so distant from us but now disappeared. As a portrait of a family and a young girl's place in it, it is unsurpassed."
Empire of the Sun by J.C. Ballard
"Shanghai, 1941 — a city aflame from the fateful torch of Pearl Harbor. In streets full of chaos and corpses, a young British boy searches in vain for his parents. Imprisoned in a Japanese concentration camp, he is witness to the fierce white flash of Nagasaki, as the bomb bellows the end of the war…and the dawn of a blighted world."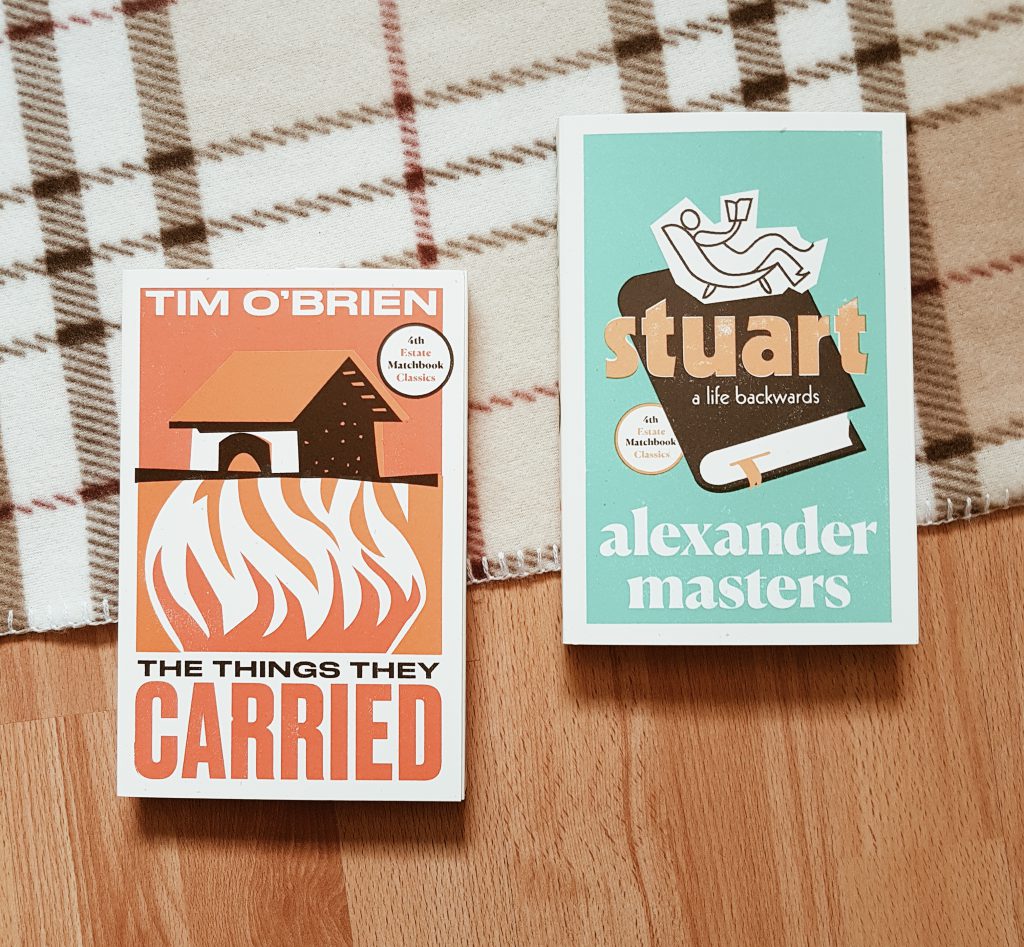 The Things They Carried by Tim O'Brien
"Neither a novel nor a short story collection, it is an arc of fictional episodes, taking place in the childhoods of its characters, in the jungles of Vietnam and back home in America two decades later. "
Stuart: A Life Backwards by Alexander Masters
"In this extraordinary book, Alexander Masters has created a moving portrait of a troubled man, an unlikely friendship, and a desperate world few ever see. A gripping who-done-it journey back in time, it begins with Masters meeting a drunken Stuart lying on a sidewalk in Cambridge, England, and leads through layers of hell…back through crimes and misdemeanors, prison and homelessness, suicide attempts, violence, drugs, juvenile halls and special schools–to expose the smiling, gregarious thirteen-year-old boy who was Stuart before his long, sprawling, dangerous fall.  Shocking, inspiring, and hilarious by turns, Stuart: A Life Backwards is a writer's quest to give voice to a man who, beneath his forbidding exterior, has a message for us all: that every life–even the most chaotic and disreputable–is a story worthy of being told."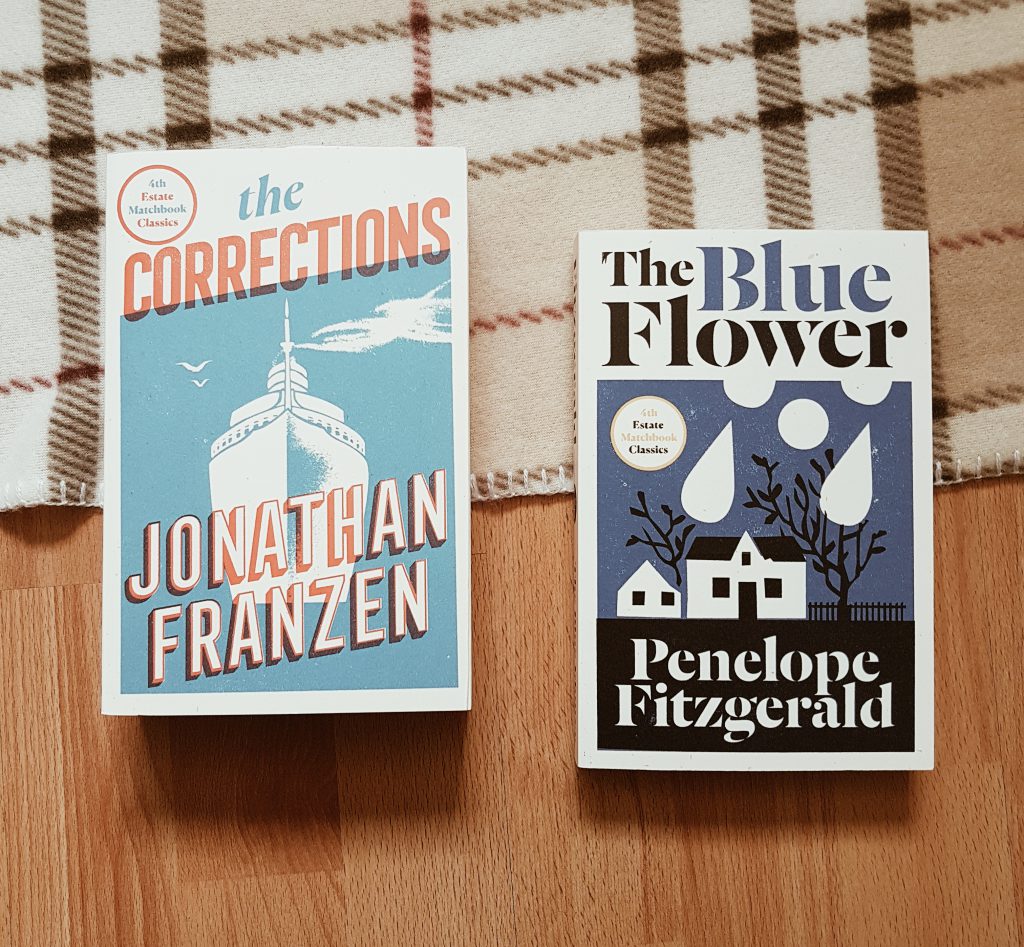 The Corrections by Jonathan Franzen
"A comic, tragic epic stretching from the Midwest of the Midcentury to the Wall Street and Easter Europe of today, The Corrections brings and old-fashioned world of civic virtue and sexual inhibitions into violent collision with the era of home surveillance, hands-off parenting, do-it-yourself mental health care, and globalized greed. After almost fifty years as a wife and mother, Enid is ready to have some fun. Unfortunately , her husband, Alfred, is losing his sanity to Parkinson's disease, and their children have long since flown the family nest to the catastrophes of thierown lives. Desperate for some pleasure to look forward to, Enid has set her heart on bringing the family together for one last Christmas at home."
The Blue Flower by Penelope Fitzgerald
"This is the story of Friedrich von Hardenberg–Fritz, to his intimates–a young man of the late 18th century who is destined to become one of Germany's great romantic poets. In just over 200 pages, Fitzgerald creates a complete world of family, friends and lovers, but also an exhilarating evocation of the romantic era in all its political turmoil, intellectual voracity, and moral ambiguity. A profound exploration of genius, The Blue Flower is also a charming, wry, and witty look at domestic life. Fritz's family–his eccentric father and high-strung mother; his loving sister, Sidonie; and brothers Erasmus, Karl, and the preternaturally intelligent baby of the family, referred to always as the Bernhard–are limned in deft, sure strokes, and it is in his interactions with them that the ephemeral quality of genius becomes most tangible. Even his unlikely love affair with young Sophie von Kühn makes perfect sense as Penelope Fitzgerald imagines it."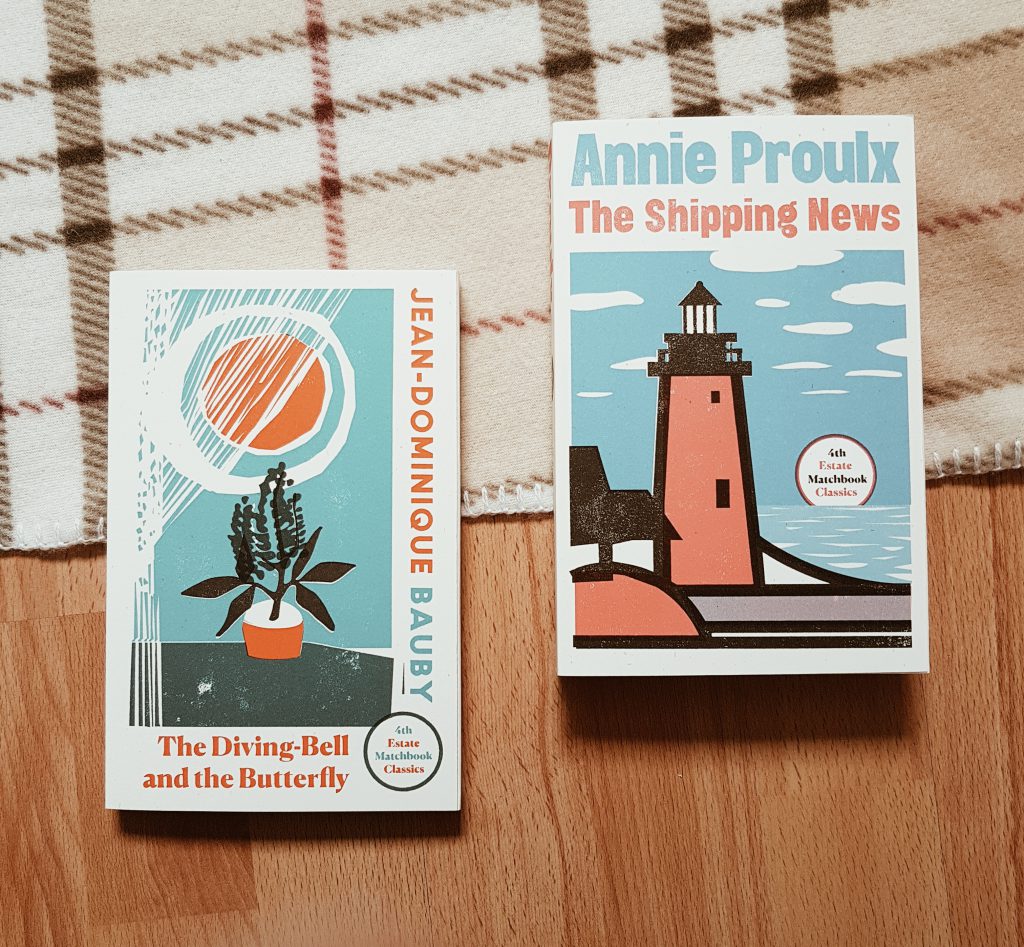 The Dividing-Bell and the Butterfly by Jean-Dominique Bauby
"In December 1995, Jean-Dominique Bauby, editor-in-chief of French 'Elle' and the father of two young children, suffered a massive stroke and found himself paralysed and speechless, but entirely conscious, trapped by what doctors call 'locked-in syndrome'. Using his only functioning muscle – his left eyelid – he began dictating this remarkable story, painstakingly spelling it out letter by letter. His book offers a haunting, harrowing look inside the cruel prison of locked-in syndrome, but it is also a triumph of the human spirit."
The Shipping News by Annie Proulx
"When Quoyle's two-timing wife meets her just deserts, he retreats with his two daughters to his ancestral home on the starkly beautiful Newfoundland coast, where a rich cast of local characters and family members all play a part in Quoyle's struggle to reclaim his life. As Quoyle confronts his private demons–and the unpredictable forces of nature and society–he begins to see the possibility of love without pain or misery. A vigorous, darkly comic, and at times magical portrait of the contemporary North American family, The Shipping News shows why Annie Proulx is recognized as one of the most gifted and original writers in America today."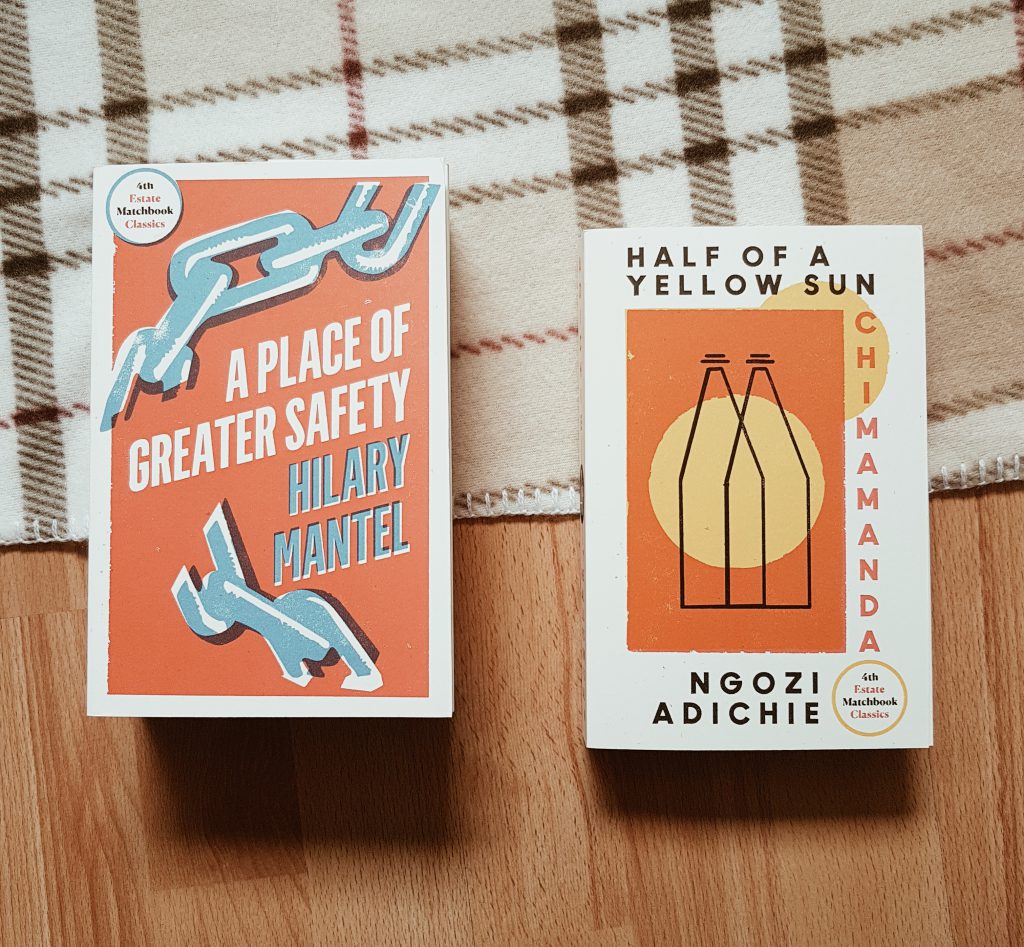 A Place of Greater Safety by Hilary Mantel
"Capturing the violence, tragedy, history, and drama of the French Revolution, this novel focuses on the families and loves of three men who led the Revolution–Danton, the charismatic leader and orator; Robespierre, the cold rationalist; and Desmoulins, the rabble-rouser."
Half of a Yellow Sun by Chimamanda Ngozi Adichie
"With effortless grace, celebrated author Chimamanda Ngozi Adichie illuminates a seminal moment in modern African history: Biafra's impassioned struggle to establish an independent republic in southeastern Nigeria during the late 1960s. We experience this tumultuous decade alongside five unforgettable characters: Ugwu, a thirteen-year-old houseboy who works for Odenigbo, a university professor full of revolutionary zeal; Olanna, the professor's beautiful young mistress who has abandoned her life in Lagos for a dusty town and her lover's charm; and Richard, a shy young Englishman infatuated with Olanna's willful twin sister Kainene. Half of a Yellow Sun is a tremendously evocative novel of the promise, hope, and disappointment of the Biafran war."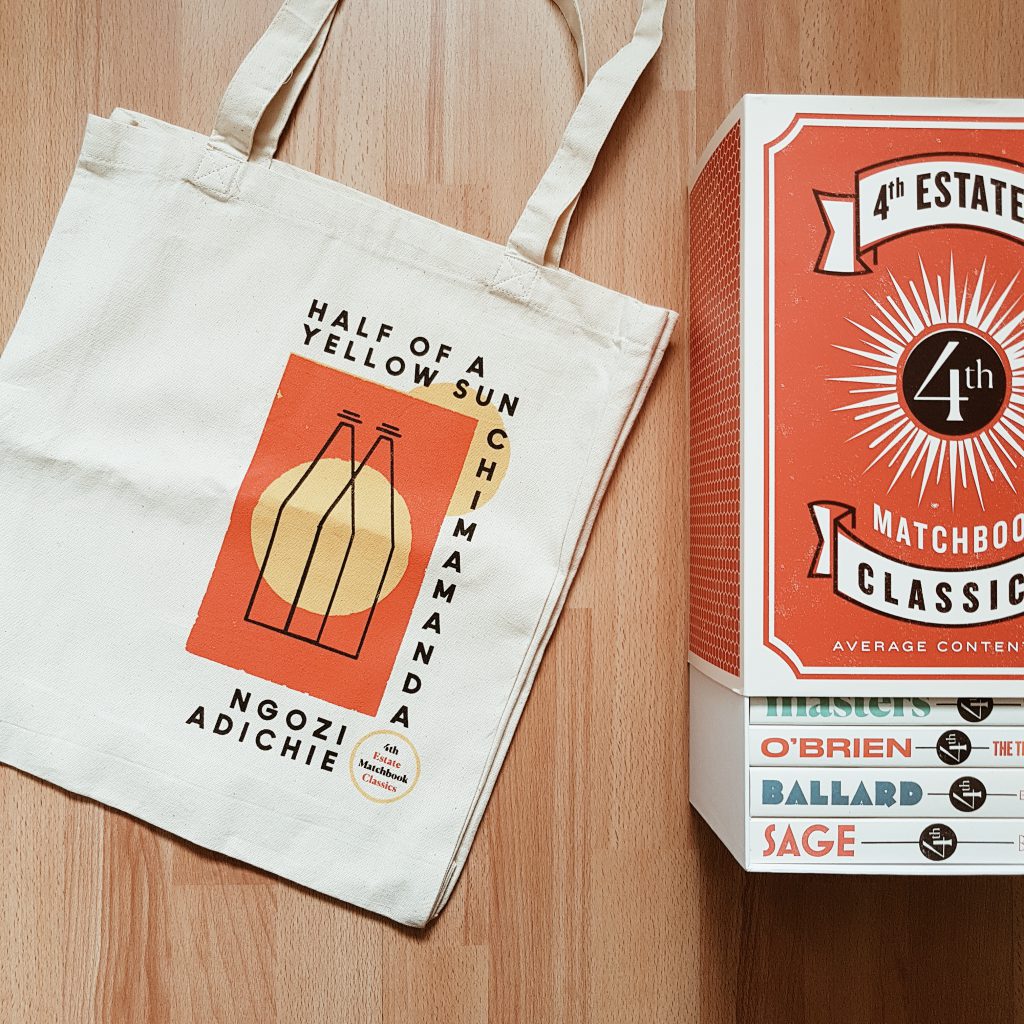 The package came with this lovely tote bag as well! I haven't read any from these books so I'm really excited!
Huge thanks to 4th Estate for sending me this box set.
Always,