Happy Tuesday! This week's topic is about the most recent books we've added to our bookshelf. I personally like this kind of post because I get to discover more books and new authors (to me) which means making my tbr list more longer. I listed the top ten books I recently received from the publishers (arcs and finished copies) and as gifts from my husband.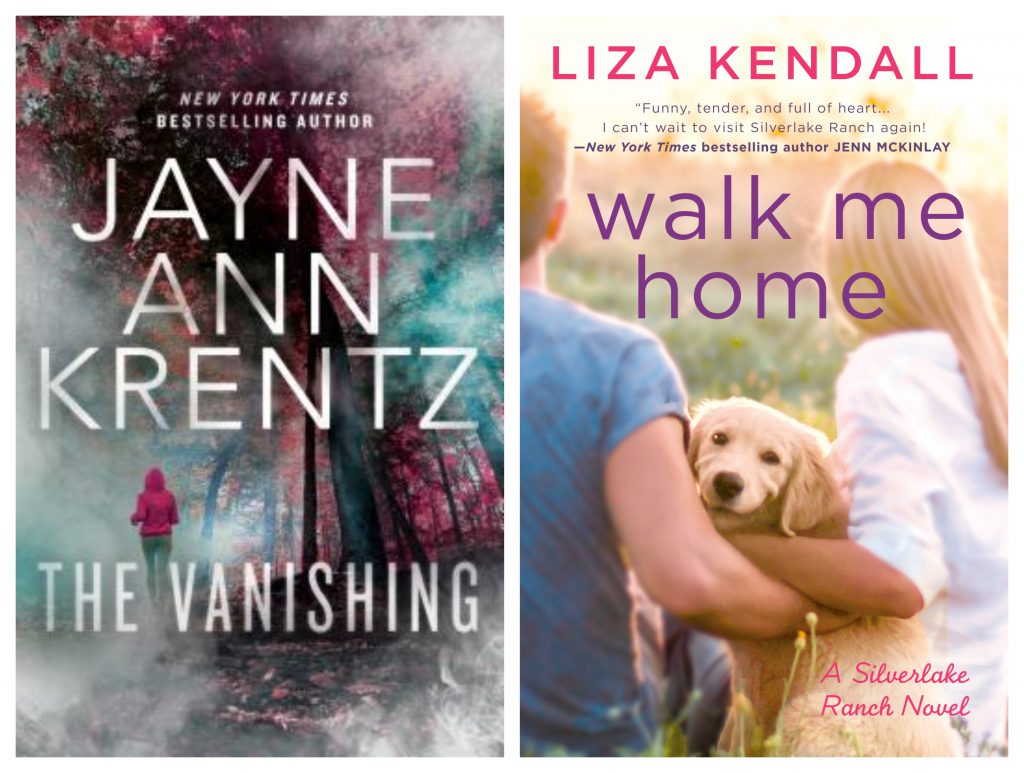 physical copy gifted by Berkley Pub
Forty years ago in the small town of Fogg Lake, "The Incident" occurred: an explosion in the cave system that released unknown gases, causing peculiar effects on its residents, such as strange visions and ominous voices. Not wanting the government to get involved, they chalked it up to the hallucinogenic effects of mushrooms. Little did they know these effects would linger through the generations. Residents Catalina Lark and Olivia Dayton have been best friends for years and own an investigation firm together, using what they call the "other sight" to help with their business. When Olivia goes missing, Cat frantically begins the search for her alone when the town does nothing about it. When scientist Slate Trevelyan shows up, she has no choice but to accept his help even though there's something about him she just can't trust. The duo discovers someone is hunting the two witnesses of a murder in Fogg Lake fourteen years ago—the very one Cat and Olivia witnessed as teens, one that they couldn't prove happened. Cat and Slate's search for Olivia takes them down a rabbit hole that is far more dangerous and mysterious than they ever expected, and with a killer in their midst, neither of them can foresee who will come out alive.
Firefighter Jake Braddock is used to fixing things, and he's never met a problem he couldn't solve–except for his sweet ex-girlfriend Charlotte Nash. Charlie Nash has been a big-city girl ever since her family made a clean break from their small town, after the tragedy that drove a wedge between Jake and her wealthy parents. She's never gotten over abandoning Jake–and he hasn't, either. Then Charlie returns to Silverlake to stand as a bridesmaid opposite Jake in her cousin's wedding. The event sparks awkwardness, laughter, and heartbreak as they dance to the tune of the craziest bride in the west and repair broken family bonds. Can their long-lost love find a second chance?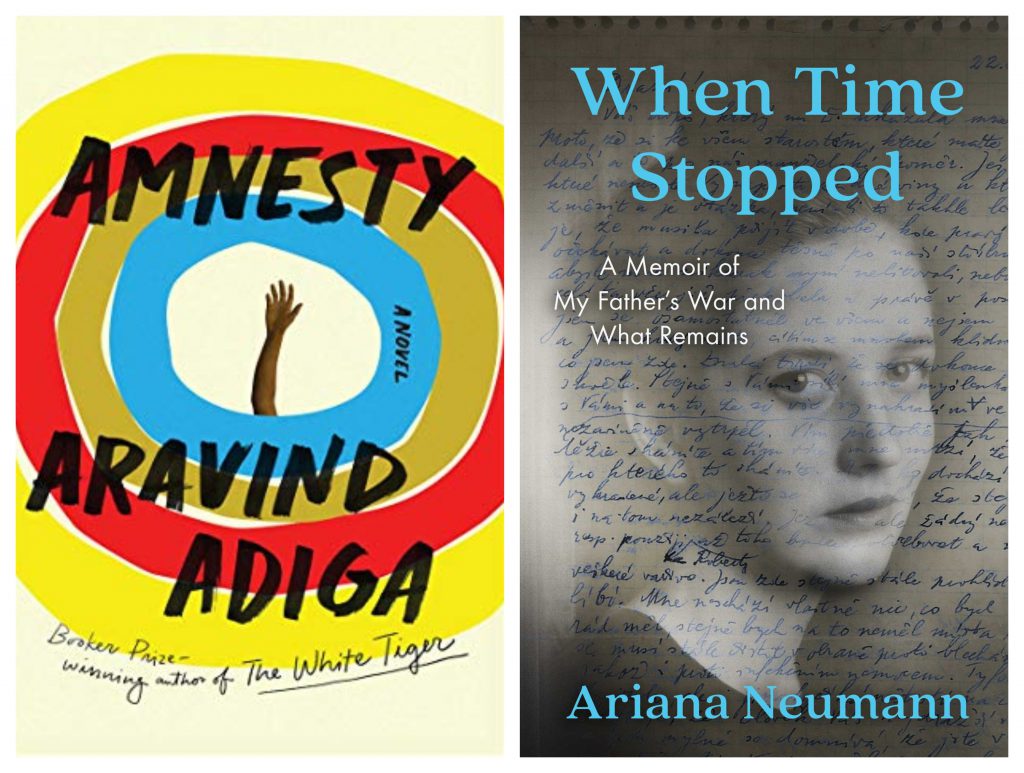 physical copy gifted by Scribner
Amnesty by Aravind Adiga
Danny, formerly Dhananjaya Rajaratnam, is an illegal immigrant in Sydney, Australia, denied refugee status after he fled from Sri Lanka. Working as a cleaner, living out of a grocery storeroom, for three years he's been trying to create a new identity for himself. And now, with his beloved vegan girlfriend, Sonja, with his hidden accent and highlights in his hair, he is as close as he has ever come to living a normal life. But then one morning, Danny learns a female client of his has been murdered. The deed was done with a knife, at a creek he'd been to with her before; and a jacket was left at the scene, which he believes belongs to another of his clients—a doctor with whom Danny knows the woman was having an affair. Suddenly Danny is confronted with a choice: Come forward with his knowledge about the crime and risk being deported? Or say nothing, and let justice go undone? Over the course of this day, evaluating the weight of his past, his dreams for the future, and the unpredictable, often absurd reality of living invisibly and undocumented, he must wrestle with his conscience and decide if a person without rights still has responsibilities. Publishing Day: February 18
In 1941, the first Neumann family member was taken by the Nazis, arrested in German-occupied Czechoslovakia for bathing in a stretch of river forbidden to Jews. He was transported to Auschwitz. Eighteen days later his prisoner number was entered into the morgue book. Of thirty-four Neumann family members, twenty-five were murdered by the Nazis. One of the survivors was Hans Neumann, who, to escape the German death net, traveled to Berlin and hid in plain sight under the Gestapo's eyes. What Hans experienced was so unspeakable that, when he built an industrial empire in Venezuela, he couldn't bring himself to talk about it. All his daughter Ariana knew was that something terrible had happened. When Hans died, he left Ariana a small box filled with letters, diary entries, and other memorabilia. Ten years later Ariana finally summoned the courage to have the letters translated, and she began reading. What she discovered launched her on a worldwide search that would deliver indelible portraits of a family loving, finding meaning, and trying to survive amid the worst that can be imagined. Publishing Day: February 4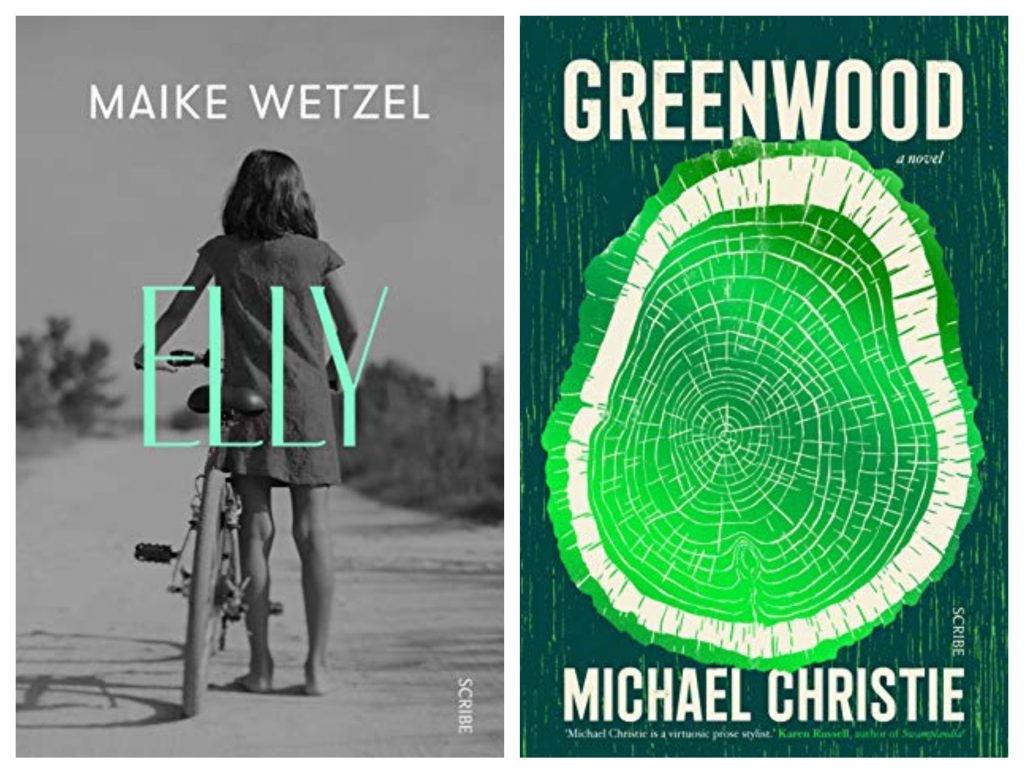 physical copy gifted by Scribe
Greenwood by Michael Christie
2038. On a remote island off the Pacific coast of British Columbia stands the Greenwood Arboreal Cathedral, one of the world's last forests. Wealthy tourists flock from all corners of the dust-choked globe to see the spectacle and remember what once was. But even as they breathe in the fresh air and pose for photographs amidst the greenery, guide Jake knows that the forest is dying, though her bosses won't admit it. 1908. Two passenger locomotives meet head-on. The only survivors are two young boys, who take refuge in a trapper's cabin in a forest on the edge of town. In twenty-six years, one of them, now a recluse, will find an abandoned baby — another child of Greenwood — setting off a series of events that will change the course of his life, and the lives of those around him. Publishing Day: February 25
Elly by Maike Wetzel, Translated by Lyn Marven
Eleven-year-old Elly is missing. After an extensive police search she is presumed dead, and her family must learn to live with a gaping hole in their lives. Then, four years later, she reappears. But soon her parents and sister are plagued by doubts. Is this stranger really the same little girl who went missing? And if not, who is she? Publishing Day: April 28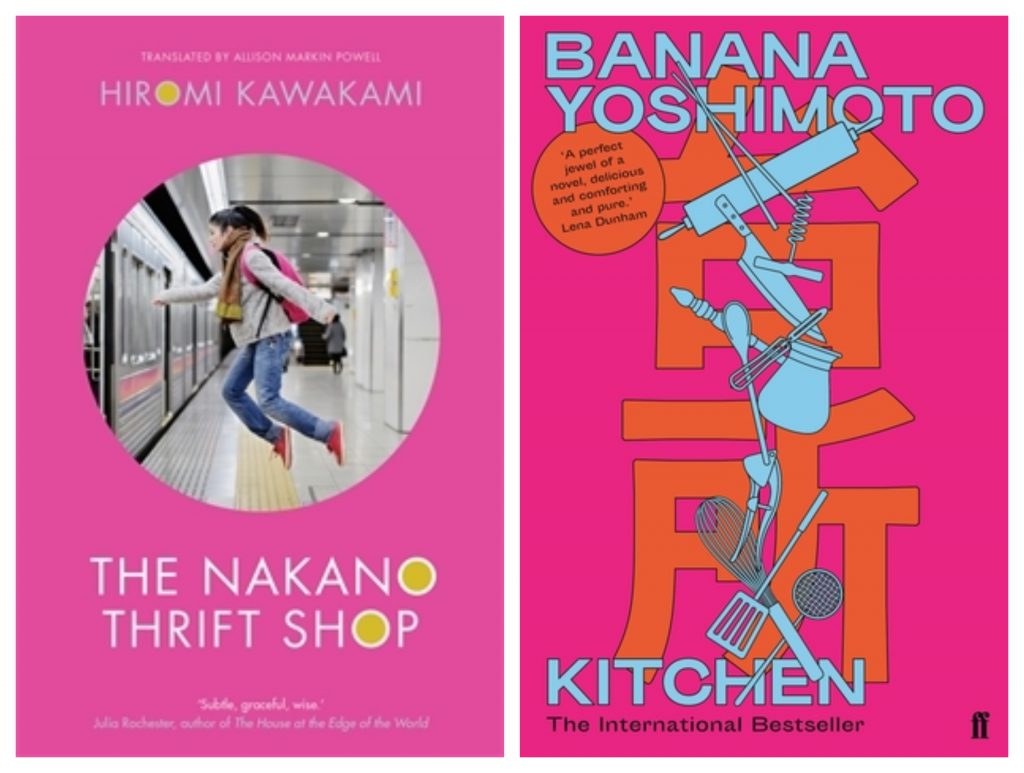 Among the jumble of paperweights, plates, typewriters and general bric-a-brac in Mr Nakano's thrift store, there are treasures to be found. Each piece carries its own story of love and loss – or so it seems to Hitomi, when she takes a job there working behind the till. Nor are her fellow employees any less curious or weatherworn than the items they sell. There's the store's owner, Mr Nakano, an enigmatic ladies' man with several ex-wives; Sakiko, his sensuous, unreadable lover; his sister, Masayo, an artist whose free-spirited creations mask hidden sorrows. And finally there's Hitomi's fellow employee, Takeo, whose abrupt and taciturn manner Hitomi finds, to her consternation, increasingly disarming.
Kitchen by Banana Yoshimoto
Mikage, the heroine of Kitchen, is an orphan raised by her grandmother, who has passed away. Grieving, she is taken in by her friend Yoichi and his mother (who was once his father), Eriko. As the three of them form an improvised family that soon weathers its own tragic losses, Yoshimoto spins a lovely, evocative tale that recalls early Marguerite Duras.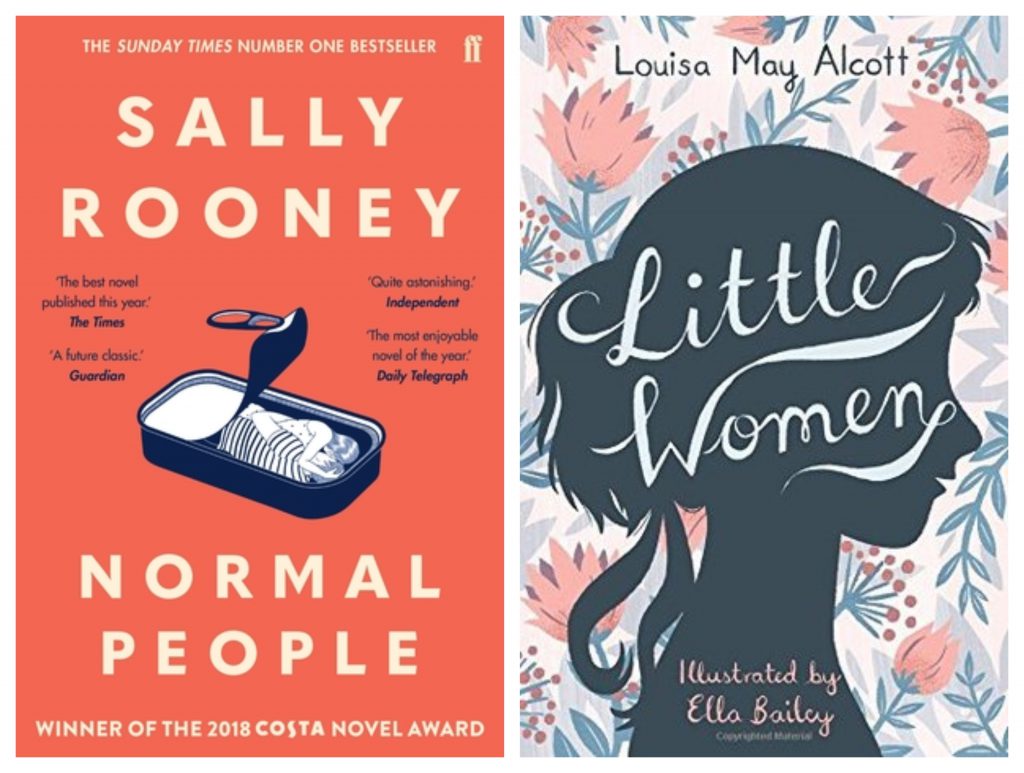 Connell and Marianne grow up in the same small town in rural Ireland. The similarities end there; they are from very different worlds. When they both earn places at Trinity College in Dublin, a connection that has grown between them lasts long into the following years. This is an exquisite love story about how a person can change another person's life – a simple yet profound realisation that unfolds beautifully over the course of the novel. It tells us how difficult it is to talk about how we feel and it tells us – blazingly – about cycles of domination, legitimacy and privilege.
Meg is the eldest and on the brink of love. Then there's tomboy Jo who longs to be a writer. Sweet-natured Beth always puts others first, and finally there's Amy, the youngest and most precocious. Together they are the March sisters. Even though money is short, times are tough and their father is away at war, their infectious sense of fun sweeps everyone up in their adventures – including Laurie, the boy next door. And through sisterly squabbles, their happy times and sad ones too, the sisters discover that growing up is sometimes very hard to do.
---
Have you read any from these? What are some books you recently added on your shelf?
Always,