Happy Tuesday! Tomorrow is the official start of Spring here and I am so ready for it. I had quite enough of the cold weather already. It's still cold but at least it's not anymore gloomy and dark.
Today's topic is the Top Ten Books on Your TBR List. I'm not pretty good with sticking to my tbr list but it's still fun making it. I already have these books so I think there's no more excuse for me to not read them. in no particular order, here are the books on my Spring TBR.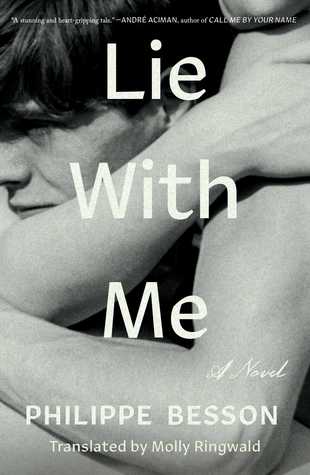 The award-winning, bestselling French novel by Philippe Besson about an affair between two teenage boys in 1984 France, translated with subtle beauty and haunting lyricism by the iconic and internationally acclaimed actress/writer Molly Ringwald.
We drive at high speed along back roads, through woods, vineyards, and oat fields. The bike smells like gasoline and makes a lot of noise, and sometimes I'm frightened when the wheels slip on the gravel on the dirt road, but the only thing that matters is that I'm holding on to him, that I'm holding on to him outside.
Just outside a hotel in Bordeaux, Philippe chances upon a young man who bears a striking resemblance to his first love. What follows is a look back at the relationship he's never forgotten, a hidden affair with a gorgeous boy named Thomas during their last year of high school. Without ever acknowledging they know each other in the halls, they steal time to meet in secret, carrying on a passionate, world-altering affair.
Dazzlingly rendered in English by Ringwald in her first-ever translation, Besson's powerfully moving coming-of-age story captures the eroticism and tenderness of first love—and the heartbreaking passage of time. (via Goodreads)
Why? This book is giving me the Call Me By Your Name vibes and I like it. This book will be out on April 30.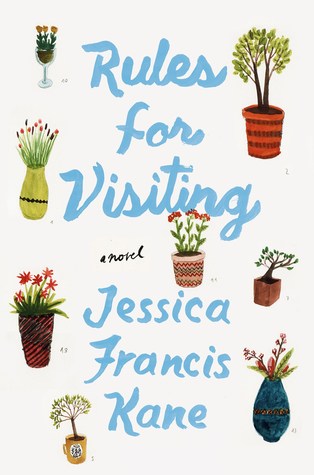 At forty, May Attaway is more at home with plants than people. Over the years, she's turned inward, finding pleasure in language, her work as a gardener, and keeping her neighbors at arm's length while keenly observing them. But when she is unexpectedly granted some leave from her job, May is inspired to reconnect with four once close friends. She knows they will never have a proper reunion, so she goes, one-by-one, to each of them. A student of the classics, May considers her journey a female Odyssey. What might the world have had if, instead of waiting, Penelope had set out on an adventure of her own?
RULES FOR VISITING is a woman's exploration of friendship in the digital age. Deeply alert to the nobility and the ridiculousness of ordinary people, May savors the pleasures along the way–afternoon ice cream with a long-lost friend, surprise postcards from an unexpected crush, and a moving encounter with ancient beauty. Though she gets a taste of viral online fame, May chooses to bypass her friends' perfectly cultivated online lives to instead meet them in their messy analog ones.
Ultimately, May learns that a best friend is someone who knows your story–and she inspires us all to master the art of visiting. (via Goodreads)
Why? The cover is so adorable! I received an advance copy from Penguin Press. This book will be out on May 14.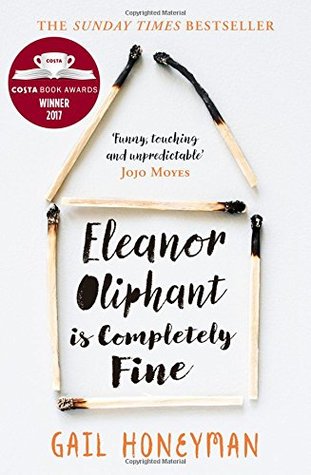 No one's ever told Eleanor that life should be better than fine. 
Meet Eleanor Oliphant: She struggles with appropriate social skills and tends to say exactly what she's thinking. Nothing is missing in her carefully timetabled life of avoiding social interactions, where weekends are punctuated by frozen pizza, vodka, and phone chats with Mummy. 
But everything changes when Eleanor meets Raymond, the bumbling and deeply unhygienic IT guy from her office. When she and Raymond together save Sammy, an elderly gentleman who has fallen on the sidewalk, the three become the kinds of friends who rescue one another from the lives of isolation they have each been living. And it is Raymond's big heart that will ultimately help Eleanor find the way to repair her own profoundly damaged one.
Soon to be a major motion picture produced by Reese Witherspoon, Eleanor Oliphant Is Completely Fine is the smart, warm, and uplifting story of an out-of-the-ordinary heroine whose deadpan weirdness and unconscious wit make for an irresistible journey as she realizes…
The only way to survive is to open your heart. (via Goodreads)
Why? One of my most anticipated books last year but sadly, I didn't get a chance to read or even get a copy of it. I bought my copy last week and I can't wait to finally read it.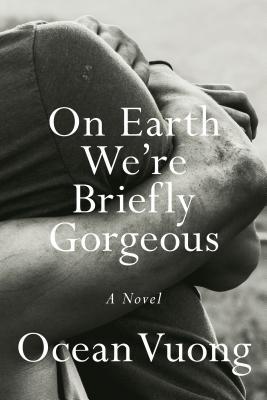 Poet Ocean Vuong's debut novel is a shattering portrait of a family, a first love, and the redemptive power of storytelling
On Earth We're Briefly Gorgeous is a letter from a son to a mother who cannot read. Written when the speaker, Little Dog, is in his late twenties, the letter unearths a family's history that began before he was born — a history whose epicenter is rooted in Vietnam — and serves as a doorway into parts of his life his mother has never known, all of it leading to an unforgettable revelation. At once a witness to the fraught yet undeniable love between a single mother and her son, it is also a brutally honest exploration of race, class, and masculinity. Asking questions central to our American moment, immersed as we are in addiction, violence, and trauma, but undergirded by compassion and tenderness, On Earth We're Briefly Gorgeous is as much about the power of telling one's own story as it is about the obliterating silence of not being heard.
With stunning urgency and grace, Ocean Vuong writes of people caught between disparate worlds, and asks how we heal and rescue one another without forsaking who we are. The question of how to survive, and how to make of it a kind of joy, powers the most important debut novel of many years. (via Goodreads)
Why? I received an advance copy of this book from Penguin Press. Can't wait to read it. This book will be out on June 4.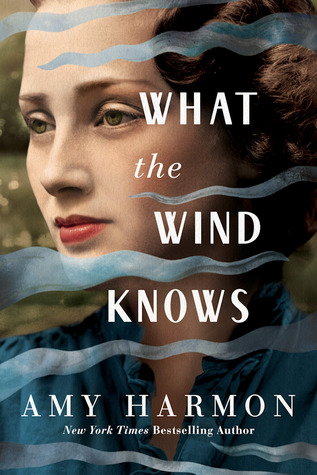 Anne Gallagher grew up enchanted by her grandfather's stories of Ireland. Heartbroken at his death, she travels to his childhood home to spread his ashes. There, overcome with memories of the man she adored and consumed by a history she never knew, she is pulled into another time.
The Ireland of 1921, teetering on the edge of war, is a dangerous place in which to awaken. But there Anne finds herself, hurt, disoriented, and under the care of Dr. Thomas Smith, guardian to a young boy who is oddly familiar. Mistaken for the boy's long-missing mother, Anne adopts her identity, convinced the woman's disappearance is connected to her own.
As tensions rise, Thomas joins the struggle for Ireland's independence and Anne is drawn into the conflict beside him. Caught between history and her heart, she must decide whether she's willing to let go of the life she knew for a love she never thought she'd find. But in the end, is the choice actually hers to make? (via Goodreads)
Why? I only read 2 of Amy Harmon's books and I loved both of them. I just got approved by NetGalley.
A Place for Us unfolds the lives of an Indian-American Muslim family, gathered together in their Californian hometown to celebrate the eldest daughter, Hadia's, wedding – a match of love rather than tradition. It is here, on this momentous day, that Amar, the youngest of the siblings, reunites with his family for the first time in three years. Rafiq and Layla must now contend with the choices and betrayals that lead to their son's estrangement – the reckoning of parents who strove to pass on their cultures and traditions to their children; and of children who in turn struggle to balance authenticity in themselves with loyalty to the home they came from.
In a narrative that spans decades and sees family life through the eyes of each member, A Place For Us charts the crucial moments in the family's past, from the bonds that bring them together to the differences that pull them apart. And as siblings Hadia, Huda, and Amar attempt to carve out a life for themselves, they must reconcile their present culture with their parent's faith, to tread a path between the old world and the new, and learn how the smallest decisions can lead to the deepest of betrayals. (via Goodreads)
Why? This was also one of the books that caught my attention last year. I've been hearing nothing but great things about it.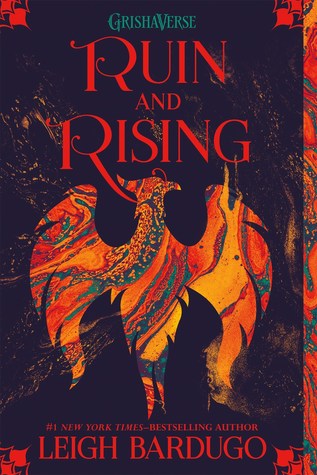 The capital has fallen. The Darkling rules Ravka from his shadow throne. Now the nation's fate rests with a broken Sun Summoner, a disgraced tracker, and the shattered remnants of a once-great magical army.
Deep in an ancient network of tunnels and caverns, a weakened Alina must submit to the dubious protection of the Apparat and the zealots who worship her as a Saint. Yet her plans lie elsewhere, with the hunt for the elusive firebird and the hope that an outlaw prince still survives.
Alina will have to forge new alliances and put aside old rivalries as she and Mal race to find the last of Morozova's amplifiers. But as she begins to unravel the Darkling's secrets, she reveals a past that will forever alter her understanding of the bond they share and the power she wields. The firebird is the one thing that stands between Ravka and destruction—and claiming it could cost Alina the very future she's fighting for. (via Goodreads)
Why? I want to finish the trilogy so I can finally dive into Six of Crows duology.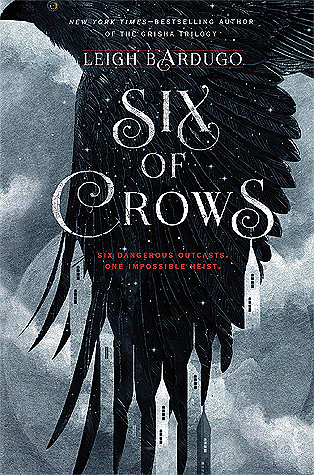 Ketterdam: a bustling hub of international trade where anything can be had for the right price—and no one knows that better than criminal prodigy Kaz Brekker. Kaz is offered a chance at a deadly heist that could make him rich beyond his wildest dreams. But he can't pull it off alone…
A convict with a thirst for revenge
A sharpshooter who can't walk away from a wager
A runaway with a privileged past
A spy known as the Wraith
A Heartrender using her magic to survive the slums
A thief with a gift for unlikely escapes
Kaz's crew is the only thing that might stand between the world and destruction—if they don't kill each other first. (via Goodreads)
Why? Majority of my reader friends' favorite duology is Six of Crows. I don't want to be left out. Also, I normally wanted to read this first because I didn't know about the Grisha trilogy.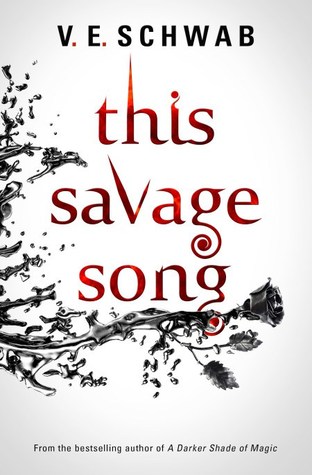 There's no such thing as safe in a city at war, a city overrun with monsters. In this dark urban fantasy from author Victoria Schwab, a young woman and a young man must choose whether to become heroes or villains—and friends or enemies—with the future of their home at stake. The first of two books.
Kate Harker and August Flynn are the heirs to a divided city—a city where the violence has begun to breed actual monsters. All Kate wants is to be as ruthless as her father, who lets the monsters roam free and makes the humans pay for his protection. All August wants is to be human, as good-hearted as his own father, to play a bigger role in protecting the innocent—but he's one of the monsters. One who can steal a soul with a simple strain of music. When the chance arises to keep an eye on Kate, who's just been kicked out of her sixth boarding school and returned home, August jumps at it. But Kate discovers August's secret, and after a failed assassination attempt the pair must flee for their lives. (via Goodreads)
Why? It's V.E. Schwab! Period.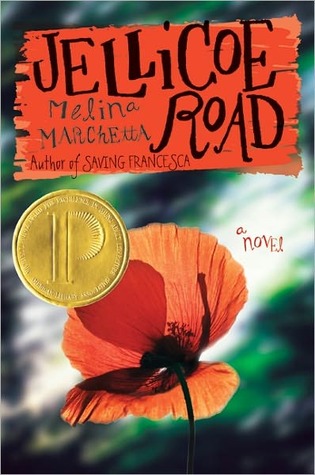 At age eleven, Taylor Markham was abandoned by her mother. At fourteen, she ran away from boarding school, only to be tracked down and brought back by a mysterious stranger. Now seventeen, Taylor's the reluctant leader of her school's underground community, whose annual territory war with the Townies and visiting Cadets has just begun. This year, though, the Cadets are led by Jonah Griggs, and Taylor can't avoid his intense gaze for long. To make matters worse, Hannah, the one adult Taylor trusts, has disappeared. But if Taylor can piece together the clues Hannah left behind, the truth she uncovers might not just settle her past, but also change her future. (via Goodreads)
Why? This book has been on my shelf for quite a long time now. I think it's now time to finally read it!
---
Have you read any from these books? What's on your Spring TBR? Leave your TTT link below so I can check on them.
Always,