Hi everyone! I'm here again to introduce you to another awesome bookish related merchandise. Today, I'm featuring a hand-made literary themed apparel called Storiarts. If you are into unique literary themed merchandises then this is perfect for you.
Storiarts is being run by a husband-and-wife team. The idea to create a literary themed (Pride and Prejudice was the very first design) scarf came out when Tori needed some Christmas gifts for friends and family in 2011. They've been adding new book design since then. Their products are also available in boutiques and small bookstores all over the country, even in the prestigious Library of Congress and The New York Public Library Shop.
I was lucky to get a chance to receive one of their book scarves and I chose the Alice In Wonderland infinity scarf. I read Alice's Adventures in Wonderland last year (Yeah! Just last year. I know!) and I loved it. It was raining when the package arrived in the mail and I was so excited that I opened it immediately. I used the scarf when I went out walking with the dog at noon.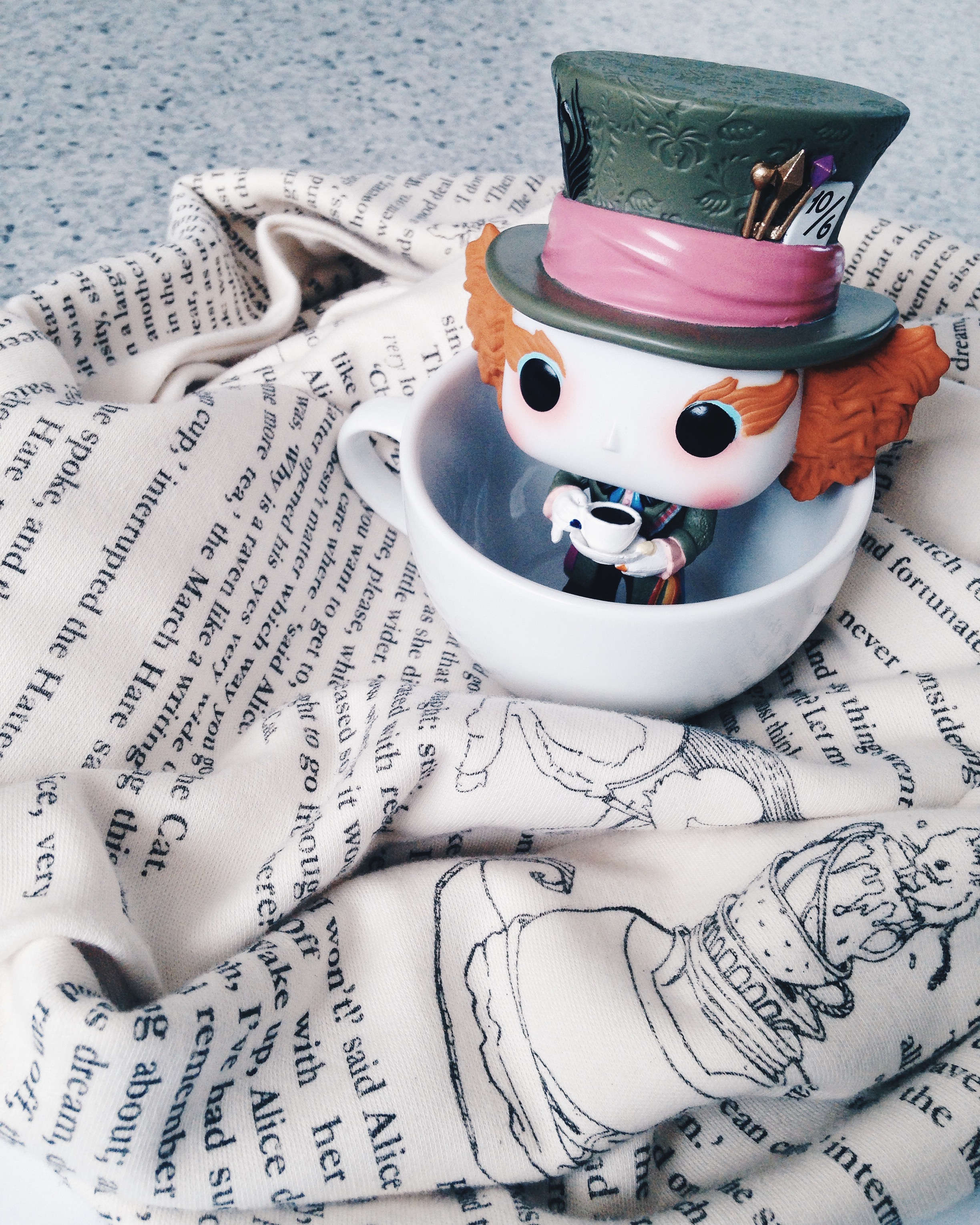 This Storiarts Book Scarf is created from American made, cream colored fabric, super soft 100% cotton jersey knit, about 63″ in circumference and 12″ wide. Fabric has been doubled over and sewn along the edge and at the center to create a thick, chunky, and moldable "page."
The scarf is light even the fabric is a little thick. It's very comfortable to wear and it feels warm on the skin. It can be wrap twice around my neck without feeling like I'm being strangled by it. I love that they've included some of the illustrations from the book and not just only the text. It makes the scarf more beautiful and perfect! The smell of the chemical is a little strong at first, which I think is normal, but it does eventually fade especially after you washed it so you have nothing to worry about. You can easily pair the scarf with any outfits you want and still, you will look fancy.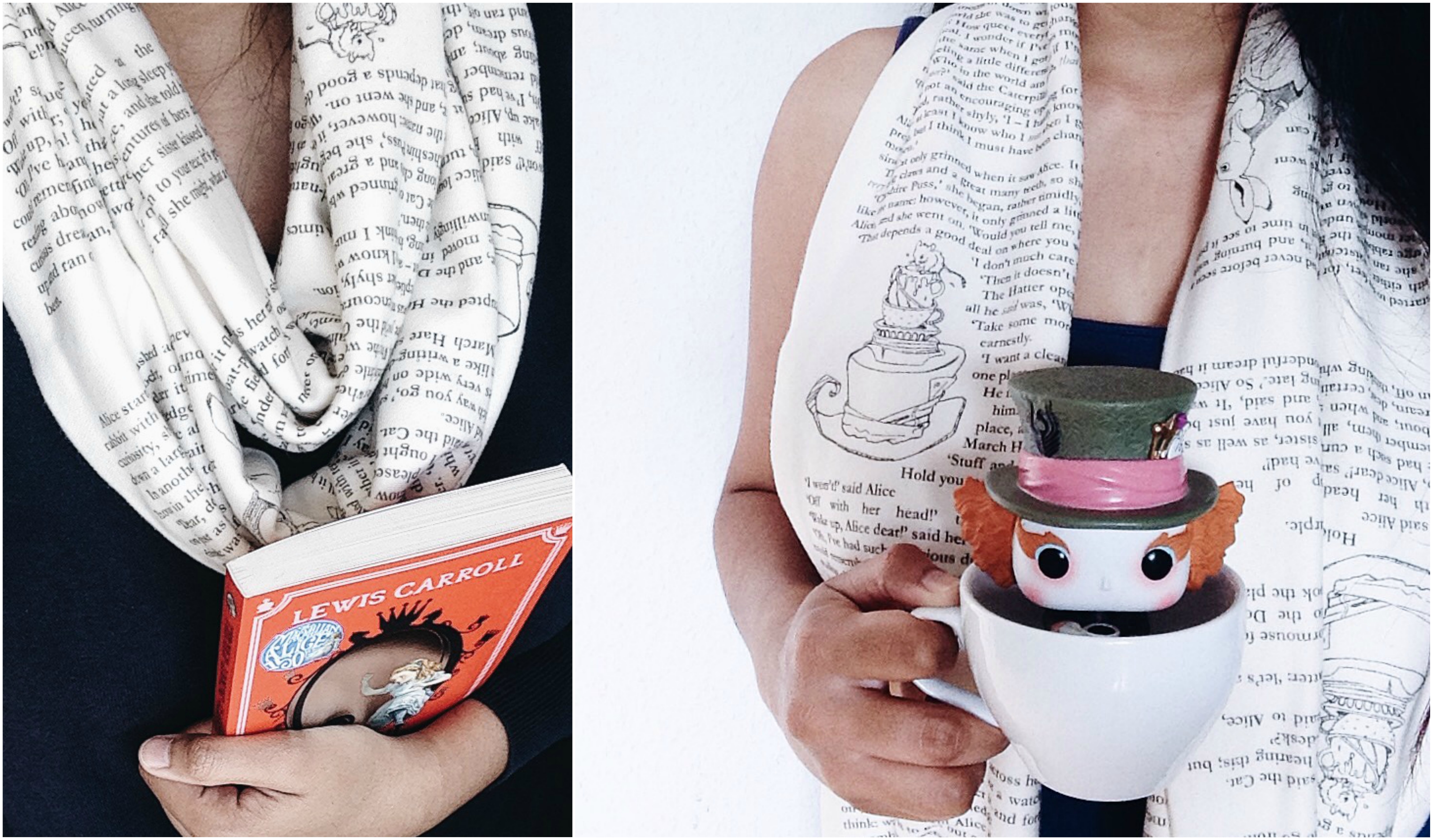 The scarves are available in different colors and you can choose between an Inifinity Scarf (like the one I have) or a Summer Scarf (it is half the weight of the traditional Book Scarves and feature 100% cotton sateen ribbon from France so that you can gather the scarf to your liking.) Here are some of the scarves available:

Aside from book scarves, Storiarts also offers writing gloves, pillow covers and t-shirts. They accept custom orders and ships internationally.

This is absolutely a perfect (and cool at the same time) gift for yourself, your loved ones who love books and writers.

Visit www.storiarts.com and
use the code KATH_READS to get 10% off.
Valid until the end of June.
Check out Storiarts on :
Etsy Store | Instagram | Pinterest | Facebook | Twitter
---
*Disclaimer: I received this item in exchange for an honest review. This is my 100% honest review.*