I had a very hot and steamy weekend. How about you?
So I joined the Weekend Smutathon hosted by Lainey at gingerreadslainey and Riley at Riley Marie last weekend (April 25-26). It's my first time joining Smutathon and I thought it was like a breath of fresh air for me. There were no challenges other than to read as many smut novels as you can over the weekend. I love reading romance novels but mostly not heavy on the smutty parts so I was really excited about it.
Sticking to TBR is not really my strong suit so I didn't make one. I still managed to read 4 books (mostly novellas) which was a success for me. Here are the books that I read and my thoughts about them.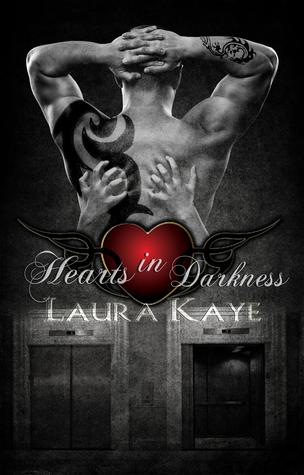 My Rating : ★★★☆☆
Being stuck in an elevator is definitely one of the scariest thing that can happen to someone especially if you're claustrophobic like Caden. He's terrified but thankfully he is not alone. Makenna enters the elevator before it stops and everything turns pitch-black.
Caden and Makenna have totally different outward appearance. Caden is scarred, tattooed, and pierced while Makenna is stylish and conservative. But these differences didn't matter in the their current situation. I liked that they get to know each other without seeing or having a clear vision of what they both look like. It made their conversation real and deep especially when they started opening up to each other about their past. It was my favorite part. I enjoyed their banters and their chemistry. I also liked that they are both determined on what they really want and their little misunderstanding was quickly resolved. This was definitely a fast-paced and a very quick read. I thought it was hot and not too steamy. I wasn't sure if I wanted to read the next book after reading this novella but I gave in because I wanted to know how the story continues.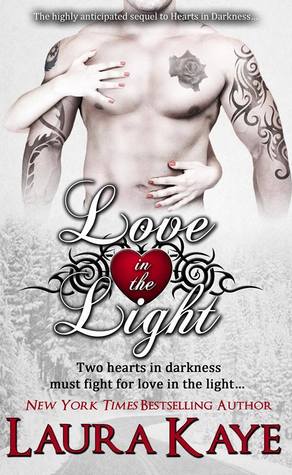 My Rating : ★★★★☆

*Trigger warning: panic/anxiety attack, PTSD, depression, vehicular accident
Makenna and Caden are still together two months after the fateful elevator incident that has changed their lives. They are very much in love and can't keep their hands off each other. But Makenna chooses not to let Caden know about what she truly feels because she doesn't want to overwhelm Caden. Caden tries not to let his mental health conditions overtake the happiness that he's feeling right now. But after celebrating Thanksgiving with Makenna's family and ex-bf, Caden starts to feel insecure and unworthy of Makenna, not to mention his PTSD and survivor's guilt are looming over his head, which send him into a downward emotional spiral.
This is the second (and last) book to the Hearts in Darkness series. I listened to the audiobook while walking (almost three hours) and it was a wonderful experience. I honestly didn't know what to expect before reading this book but I'm glad I continued the series. I loved how the characters, as well as their relationship, developed througout the story. I wished Makenna was part of Caden's recovery but I also understand why he wants to do it alone. His chapters were painful to read and maybe some might find him too whiny or annoying but I think you will never understand how it truly feels until you (or someone you love) experienced it. It was commendable how Makenna handles the situation. As hard as it was for Caden, all the events were also challenging for her. I thought she was brave and very supportive. I also liked her relationship with her family especially with her older brother. I thought the ending was perfect and satisfying! I definitely suggest you to read this book especially if you enjoyed Hearts in Darkness.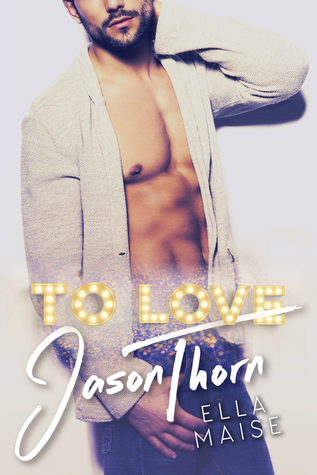 My Rating: ★★★★☆
Olive Taylor's novel Soul Ache is turning into a movie and she's over the moon. But her excitement didn't last long when she found out that the actor who will play the leading man's role is Jason Thorn. He is her older brother's bestfriend growing up, her first crush (love), and the first boy who breaks her young heart.
I liked Olive so much. I can totally relate to her because I also acted the same when I was her age whenever my crush was around. She's lovely and hilarious. I honestly wasn't sure about the fake marriage part at first because it seems like she and her feelings toward Jason are being used to fix his image by marrying her. But thankfully, Jason didn't let me and Olive down. So let's talk about Jason Thorn. Dimple and abs aside, I thought he's a very sweet and caring guy. I personally like forehead kisses so it's a plus for me but his use of "little one" as term of endearment made me cringe a little. It's a shame that he lost contact with Olive's brother and family who have been so nice to him especially during those tough times in his life. Also, I would like to know how he ended up being an actor. I'm not sure if I missed it or it wasn't mentioned. My focus the entire time was on Olive and Jason that I didn't really care about the side characters. Well except for her bestfriend Lucy. I thought she's also interesting and funny.
I loved the slow burn romance and although the plot is not entirely unique, I still had fun reading it. There was just one "drama" which I thought was pointless and unnecessary but other than that, this was a very entertaining, steamy and definitely a worthy read. The next book is called To Hate Adam Connor which features Lucy so I'm definitely going to read it.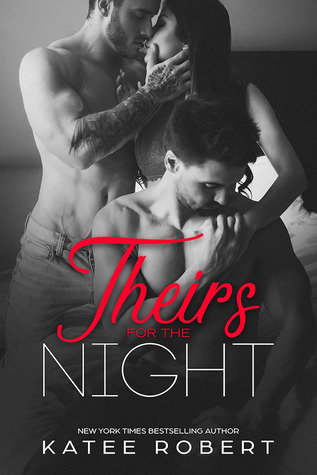 My Rating: ★★★☆☆
Meg is getting ready to celebrate her birthday alone at home but her friend has an entirely different plan. She convinces her to go to a bar and put her adulting problems aside just for one night. Enter these two very hot and gorgeous men in the bar who have introduced themselves to Meg and invited her to their place with a promise of a wild and unforgettable time.
I picked this one up because it's the Smutathon's group read and it's (still) free on Amazon. I thought it was a great introduction to the three main characters and to the Thalanian Dynasty series. It was also my first MMF read. The plot was pretty interesting but I had problems with the smut part. It's undeniably wild and I liked that it's detailed but somehow I had a hard time picturing what was happening most of the time. The story mainly focuses on the one-night stand so writing it as a novella was perfect. There's a right amount of backstories about the characters and I think Galen is my favorite among them. I'm honestly not sure if I want to continue the next book but overall, I still enjoyed reading this novella.

This was really a fun experience and I'll definitely join the next one.
Always,