Hey guys! It's time of the month again. For the month of September, I was able to read 4 books. I've just finished the 4th book two days but I think it's still counted as September read. I've been in a slight reading slump last month which was not good… at all. I also wasn't able to update my blog last month as much as I wanted to. Im going to try again this month and hopefully everything will work according to the plan. So, let's start with my wrap-up.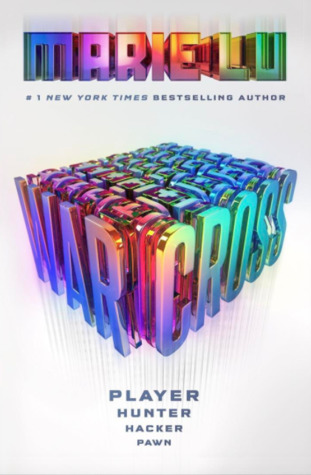 For the millions who log in every day, Warcross isn't just a game—it's a way of life. The obsession started ten years ago and its fan base now spans the globe, some eager to escape from reality and others hoping to make a profit. Struggling to make ends meet, teenage hacker Emika Chen works as a bounty hunter, tracking down players who bet on the game illegally. But the bounty hunting world is a competitive one, and survival has not been easy. Needing to make some quick cash, Emika takes a risk and hacks into the opening game of the international Warcross Championships—only to accidentally glitch herself into the action and become an overnight sensation.
Convinced she's going to be arrested, Emika is shocked when instead she gets a call from the game's creator, the elusive young billionaire Hideo Tanaka, with an irresistible offer. He needs a spy on the inside of this year's tournament in order to uncover a security problem… and he wants Emika for the job. With no time to lose, Emika's whisked off to Tokyo and thrust into a world of fame and fortune that she's only dreamed of. But soon her investigation uncovers a sinister plot, with major consequences for the entire Warcross empire. (via Goodreads)
MY THOUGHTS
I absolutely loved this book. Emika is now one of my favorite female characters and I truly admire her determination and talent. She's a bounty hunter and a very skilled hacker. Just wow! I also loved the world that the author has created and her concept of Warcross. Read my full review here.
MY RATING : 4 out of 5 stars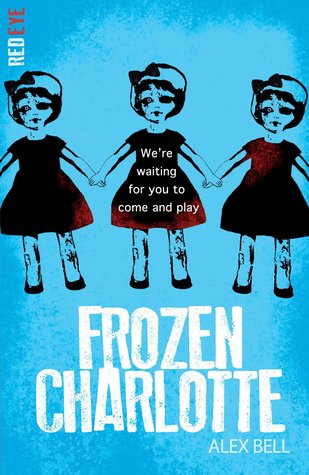 We're waiting for you to come and play. Dunvegan School for Girls has been closed for many years. Converted into a family home, the teachers and students are long gone. But they left something behind…Sophie arrives at the old schoolhouse to spend the summer with her cousins. Brooding Cameron with his scarred hand, strange Lilias with a fear of bones and Piper, who seems just a bit too good to be true. And then there's her other cousin. The girl with a room full of antique dolls. The girl that shouldn't be there. The girl that died. (via Goodreads)
MY THOUGHTS
It's been a long time since a book scared the hell out of me.
Frozen Charlotte has one of the most creepiest first chapters I've ever read. And even though I got hooked immediately, I had to stop once in a while to calm myself down and look around me. To be honest, I got a little lot scared (and it definitely gave me some sleepless nights) to continue but the story was really intriguing.
There were so many things that I loved about this book. Let me start with the setting. The story takes place in an old school for girls turned into a "normal" family home where Sophie's Uncle and cousins live. It's a perfect setting! Then we have a very intriguing cast of characters. Each of them has their own secrets that will definitely makes you ask yourself if you can trust them or not. Next are the Frozen Charlotte dolls. I didn't have any idea about these dolls so I ended up searching about them which was a wrong move because it actually lessened the surprise factor for me. Then lastly, the author's fantastic writing. The story flows naturally. The descriptions were very vivid which added so much more intensity to the story. And I think this book will make a great horror movie.
Why not perfect 5? I thought the possible romance is not necessarily. It actually made me a bit uncomfortable. Also, I'd love to know more about the origin of the dolls in this story.
I appreciate the "not for children" warning at the back of the book. I think all books must have this especially if there are sensitive scenes/issues in the story.
I highly recommend this book if you're looking for a perfect read for this coming Halloween.
MY RATING : 4.5 out of 5 stars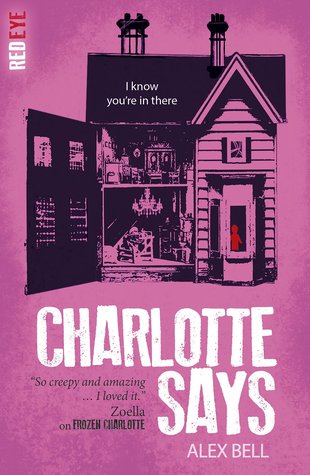 Following the death of her mother in a terrible fire, Jemima flees to the remote Isle of Skye, to take up a job at a school for girls. There she finds herself tormented by the mystery of what really happened that night.
Then Jemima receives a box of Frozen Charlotte dolls from a mystery sender and she begins to remember – a séance with the dolls, a violent argument with her step-father and the inferno that destroyed their home. And when it seems that the dolls are triggering a series of accidents at the school, Jemima realizes she must stop the demonic spirits possessing the dolls – whatever it takes. (via Goodreads)
MY THOUGHTS
*Huge thanks to Stripes Publishing, Little Tiger Group and NetGalley for the advance copy*
Charlotte Says is the prequel to Frozen Charlotte. I read this book right away after finishing Frozen Charlotte.
Set in the year 1910, seventeen-year old Jemima has decided to start a new life after the death of her mother and step-father by taking up a job as an assistant mistress at Dunvegan School for Girls located in a remote place called Isle of Skye. A surprise package with her name on it arrives and it seems like there's no way she can escape her past.
We have a wider cast of characters in this book compared to Frozen Charlotte. We have our main character, Jemima, who used to be her mother's assistant on conducting fake séances. She's a very interesting and complex character. She's not perfect but I loved how she cares about the girls and their safety which is quite ironic since she's the one who gave them the dolls without any knowledge of the harm they will bring. Then we have Miss Grayson, the head mistress, who reminded me so much of Miss Minchin (from A Little Princess) but way more evil. Henry, a very nice guy and Jemima's love interest. Estella, one of the schoolgirls and the outcast of the group. And of course, the little Frozen Charlotte dolls.
In this book we get to see how it all started. How these innocent little dolls became playfully evil and how they ended up in Isle of Skye. It answers all the questions I have in the first book which was really satisfying. The author and her writing are brilliant. She is very talented and versatile. I would love to read more of her books especially if they're historical fiction.
There's a scene where a character from Frozen Charlotte makes a very short appearance and I didn't really get what it means. Probably they can see the future? I don't know. Same with the first book, I didn't really care much about the romance in the story.
This book was less terrifying than the first one but it's definitely creepy and disturbing. I have to warn you that there are some horrific scenes that can be too graphic for some readers, animal cruelty, and physical abuse in the story.
You don't have to read Frozen Charlotte before reading this book but I highly recommend you do.
MY RATING : 4.5 out of 5 stars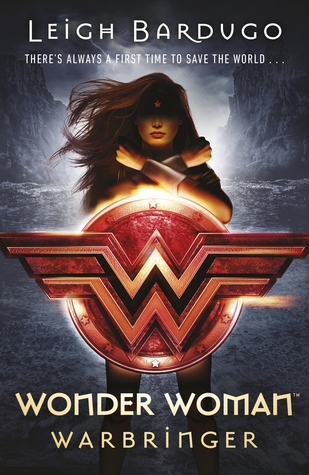 She will become a legend but first she is Diana, Princess of the Amazons. And her fight is just beginning…
Diana is desperate to prove herself to her warrior sisters. But when the opportunity comes, she throws away her chance at glory and breaks Amazon law to save a mere mortal, Alia Keralis. With this single heroic act, Diana may have just doomed the world.
Alia is a Warbringer – a descendant of the infamous Helen of Troy, fated to bring about an age of bloodshed and misery. Diana and Alia will face an army of enemies, mortal and divine, determined to destroy or possess the Warbringer.
To save the world, they must stand side by side against the tide of war. (via Goodreads)
MY THOUGHTS
*I got my exclusive copy from Ilumicrate's August Box*
Wonder Woman is one of my favorite female superheroes so I have quite knowledge about her. I was told that the story in this book is different from the movie so I didn't exactly know what to expect about the story. Also, I still haven't watched the movie yet. This was my first Leigh Bardugo read and despite of hearing nothing but great things about her works, I tried not to expect too much.
I love the diverse cast of characters. They're all unique, amazing and hilarious. I love their crazy conversation and banter. They made me forget that danger is coming their way. This is actually the squad I need. I also admire their loyalty and friendship. There's a hint of romance between the characters and it was okay. I actually liked it.
This was my first time experiencing Leigh Bardugo's writing and it was so good. It's beautiful and easy to read. I liked that the story is told from Diana's and Alia's perspectives. The addition of Greek mythology is also a plus! I also liked that this book has Diana's back story which is really helpful especially for those who have little (or no) knowledge about her. One of my favorite scenes was when Diana and Alia arrived in New York. It was fun seeing Diana's reactions to everything. I also loved the portrayal of feminism in this book. And I would love to know more about Diana's other sisters because I think they're all wonderful especially her best friend.
Is it weird that at first I thought Diana is the Warbringer? By the way, this is not a spoiler. I didn't read the synopsis so it was a shocking moment for me. I was more shocked about this that the actual twist at the end. Haha. For me, the plot was a little predictable and it wasn't action-packed enough. Nonetheless, the story is absolutely gripping and that ending is bitterweet.
Wonder Woman: Warbringer is an exciting, entertaining and very inspiring read so I highly recommend it.
MY RATING : 4 out of 5 stars

There you go, guys! How many books have you read last month?
Always,