Hey guys! Have you missed my unboxing post? I hope so because i'm back to share my unboxing of Page Habit's Young Adult Fiction Quarterly Box for the month of April!
Here's a quick introduction about the Page Habit quarterly subscription box. You can choose between Literary Fiction, Young Adult Fiction, and Cookbook. The box is curated by different best-selling authors and it includes the author's new release book with written annotations. Together with the book are two additional books and 2-3 bookish items which are all hand-picked by the author. The quarterly boxes ship out every three months starting in January and it costs $49.99 plus shipping.
So now that everything is covered, let's get to the unboxing! *Please be aware that since this is an unboxing, there will be some spoilers ahead.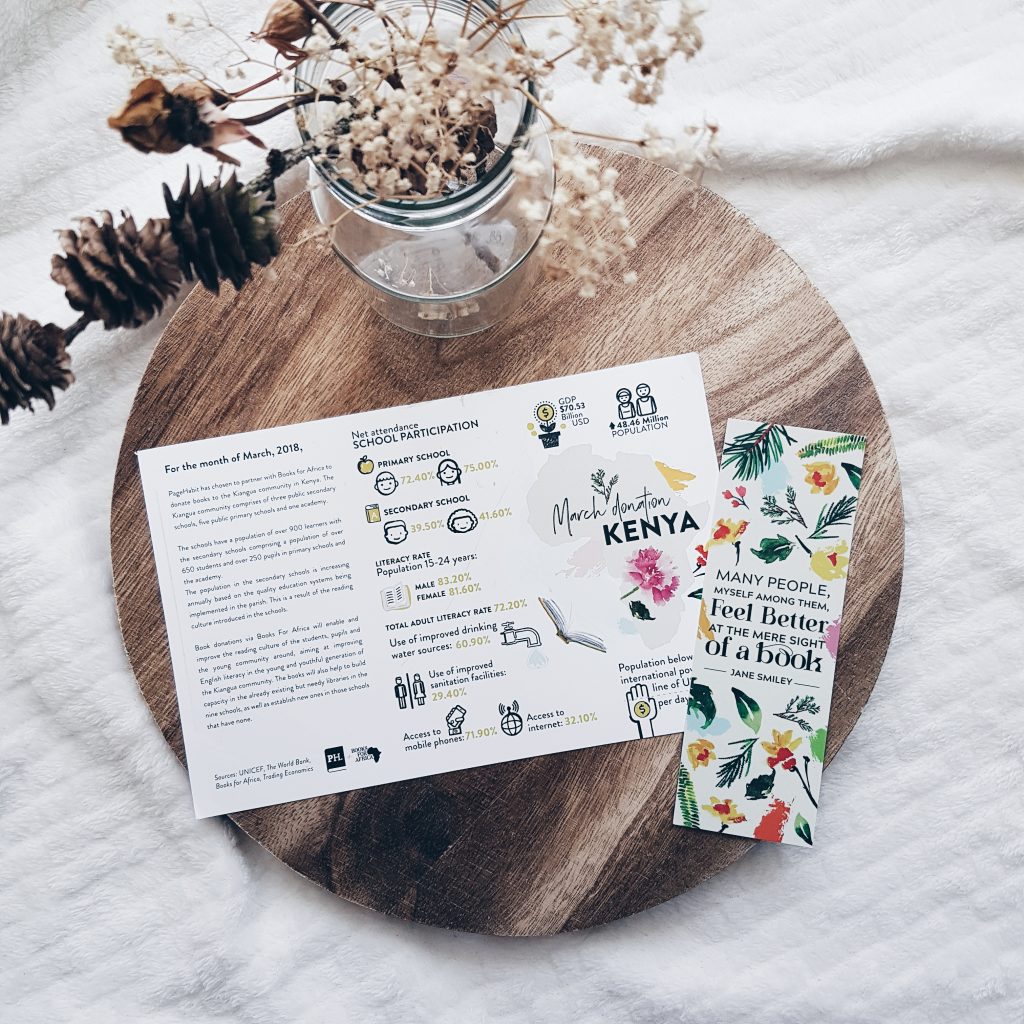 For the month of April, Page Habit has chosen to partner with Books for Africa to donate books to the Kiangua community in Kenya.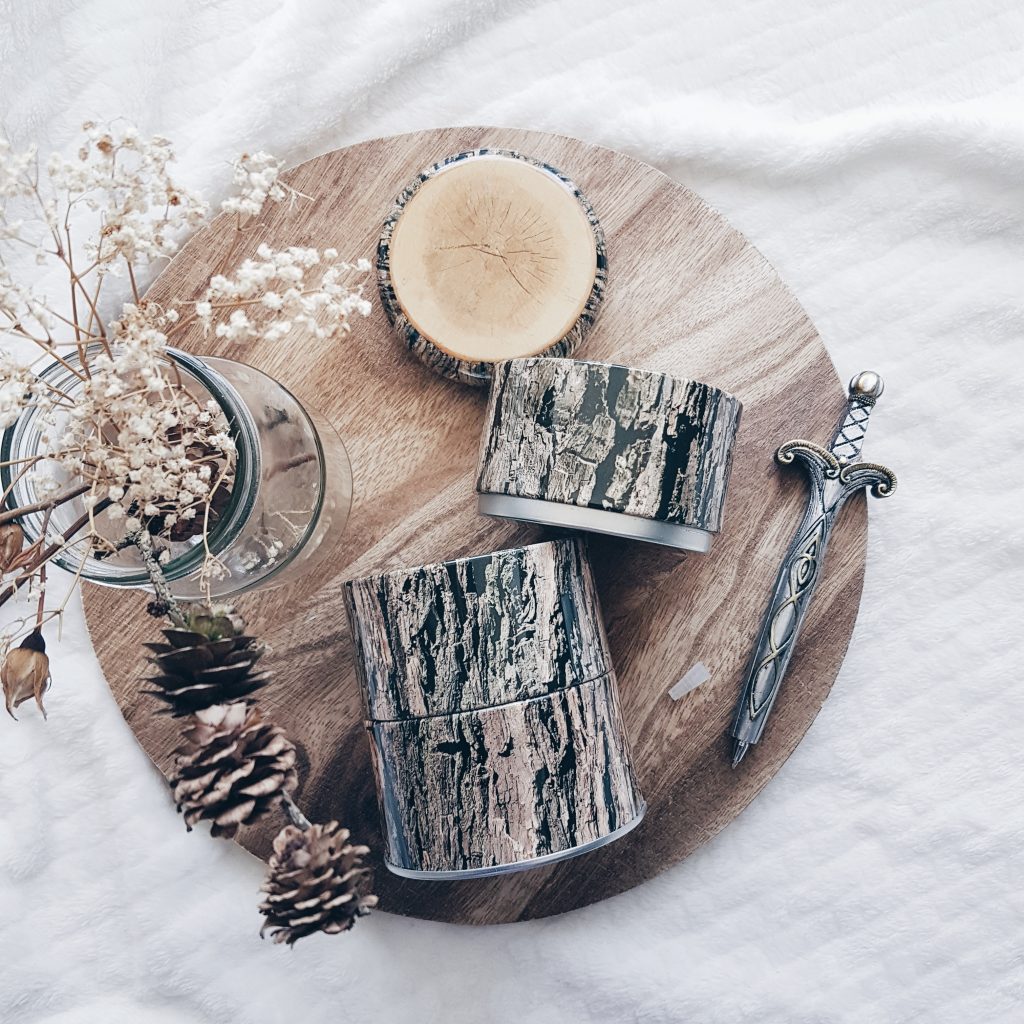 The first two items in the box were a wood-designed stacking tin and this epic aword pen!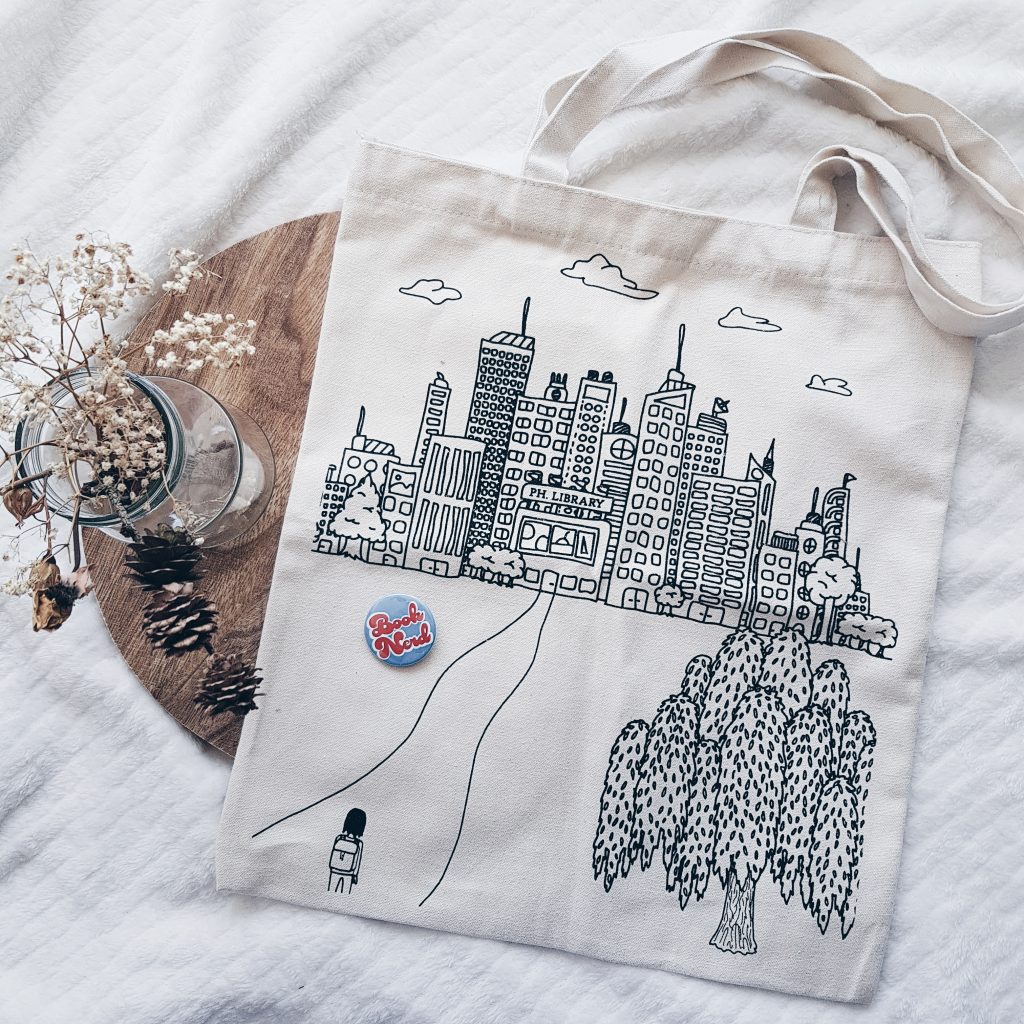 Then we have a Page Habit tote bag and an adorable "book nerd" button pin.
Now let's get to the books!
April's curator was Adrienne Young featuring her brand new young adult fantasy novel, Sky in the Deep. Together with the annotated hardcopy of the book was a letter from the author.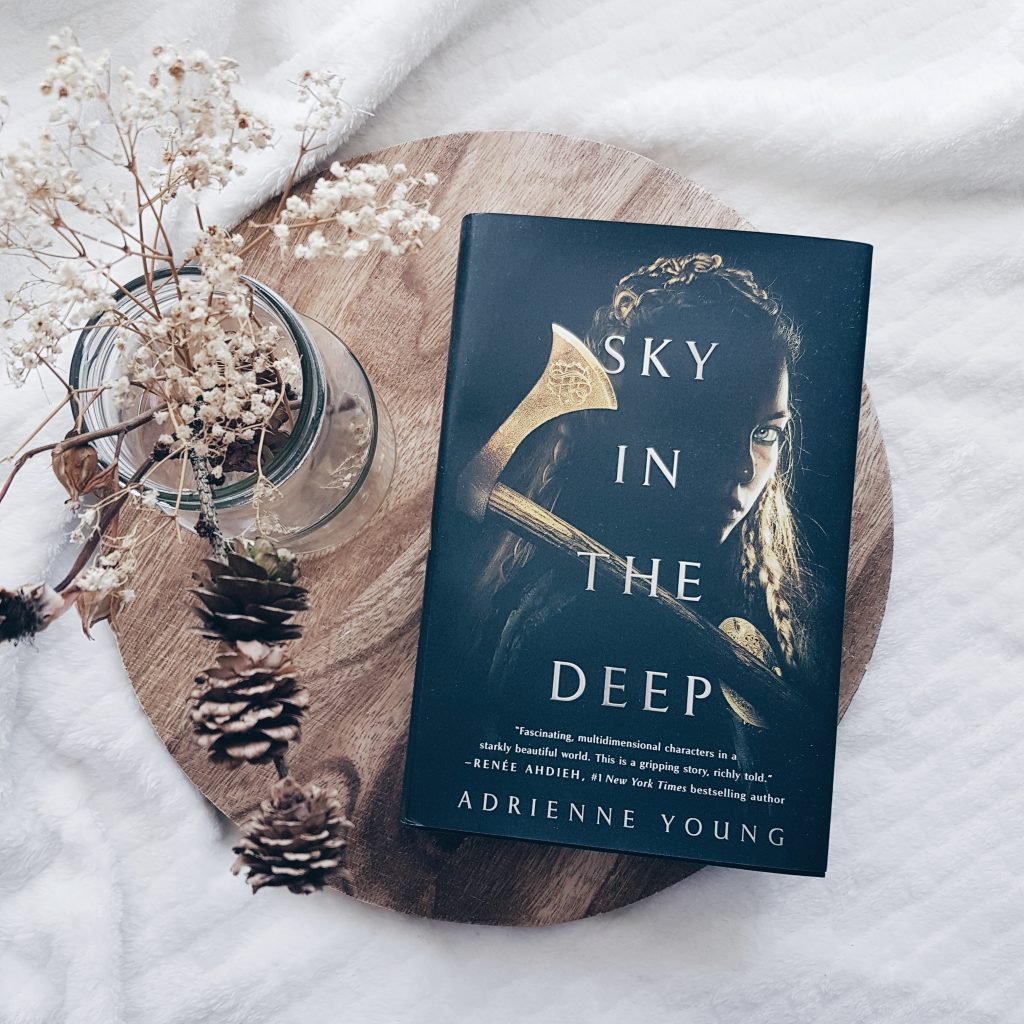 ABOUT THE BOOK
OND ELDR. BREATHE FIRE.
Raised to be a warrior, seventeen-year-old Eelyn fights alongside her Aska clansmen in an ancient rivalry against the Riki clan. Her life is brutal but simple: fight and survive. Until the day she sees the impossible on the battlefield — her brother, fighting with the enemy — the brother she watched die five years ago.
Faced with her brother's betrayal, she must survive the winter in the mountains with the Riki, in a village where every neighbor is an enemy, every battle scar possibly one she delivered. But when the Riki village is raided by a ruthless clan thought to be a legend, Eelyn is even more desperate to get back to her beloved family.
She is given no choice but to trust Fiske, her brother's friend, who sees her as a threat. They must do the impossible: unite the clans to fight together, or risk being slaughtered one by one. Driven by a love for her clan and her growing love for Fiske, Eelyn must confront her own definition of loyalty and family while daring to put her faith in the people she's spent her life hating.
(via Goodreads)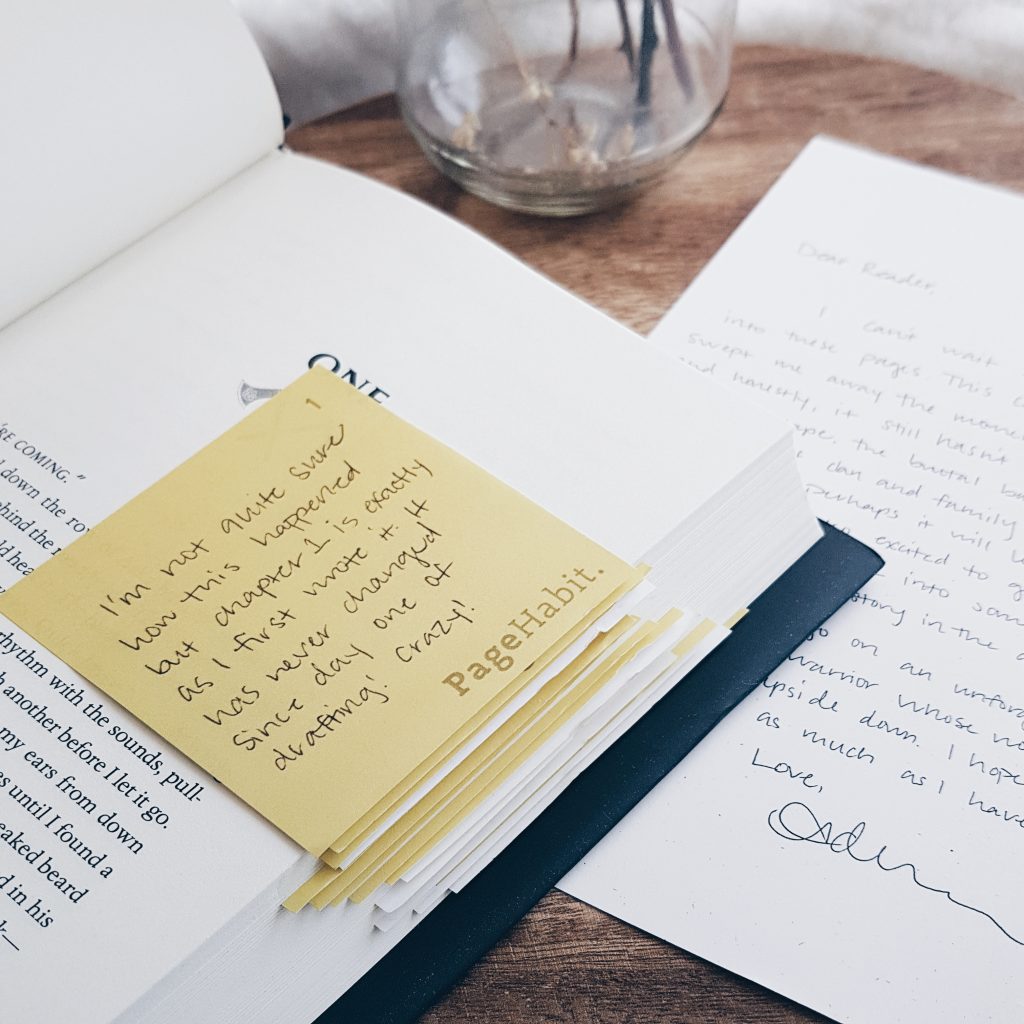 ABOUT THE AUTHOR
Adrienne Young is a born and bred Texan turned California girl. She is a foodie with a deep love of history and travel and a shameless addiction to coffee. When she's not writing, you can find her on her yoga mat, scouring antique fairs for old books, sipping wine over long dinners, or disappearing into her favorite art museums. She lives with her documentary filmmaker husband and their four little wildlings beneath the West Coast sun.
Here are the two additional books that were personally selected by the author to accompany her book.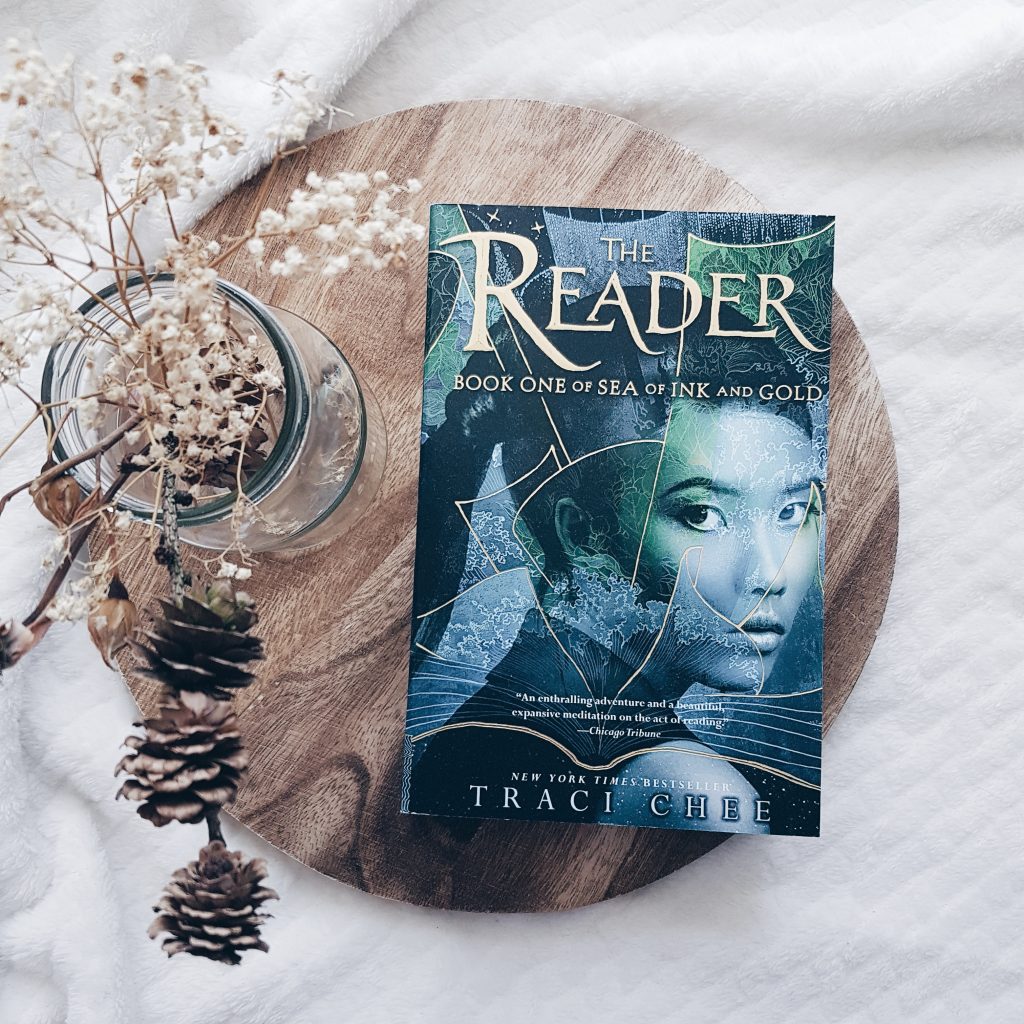 Sefia lives her life on the run. After her father is viciously murdered, she flees to the forest with her aunt Nin, the only person left she can trust. They survive in the wilderness together, hunting and stealing what they need, forever looking over their shoulders for new threats. But when Nin is kidnapped, Sefia is suddenly on her own, with no way to know who's taken Nin or where she is. Her only clue is a strange rectangular object that once belonged to her father left behind, something she comes to realize is a book.
Though reading is unheard of in Sefia's world, she slowly learns, unearthing the book's closely guarded secrets, which may be the key to Nin's disappearance and discovering what really happened the day her father was killed. With no time to lose, and the unexpected help of swashbuckling pirates and an enigmatic stranger, Sefia sets out on a dangerous journey to rescue her aunt, using the book as her guide. In the end, she discovers what the book had been trying to tell her all along: Nothing is as it seems, and the end of her story is only the beginning. (via Goodreads)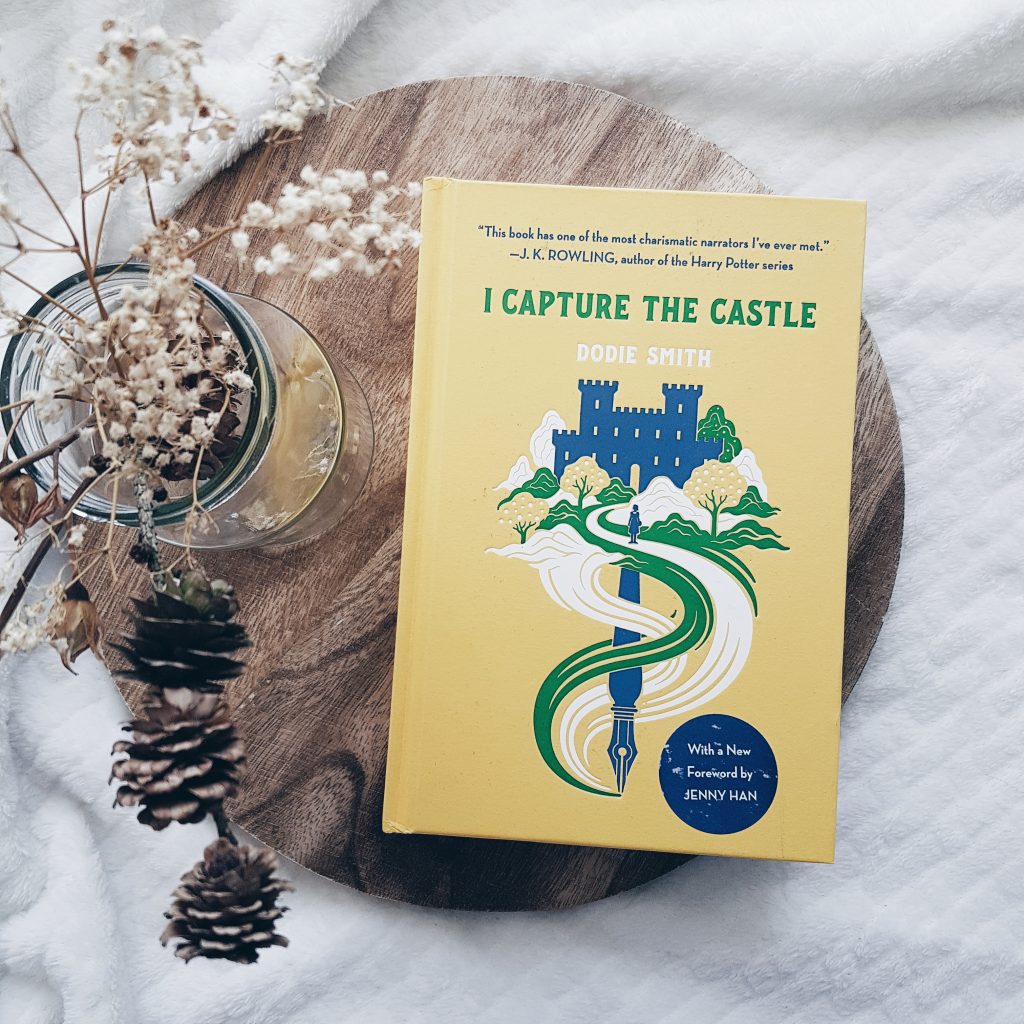 I Capture the Castle by Dodie Smith
Through six turbulent months of 1934, 17-year-old Cassandra Mortmain keeps a journal, filling three notebooks with sharply funny yet poignant entries about her home, a ruined Suffolk castle, and her eccentric and penniless family. By the time the last diary shuts, there have been great changes in the Mortmain household, not the least of which is that Cassandra is deeply, hopelessly, in love. (via Goodreads)

The next schedule for the quarterly box will be on July but you can always subscribe to their monthly boxes. You can choose from 8 different genres including Mystery, Fantasy, and Horror. Also, feel free to check my unboxing of the previous Young Adult Fiction Quarterly Box here.
Subscribe at www.pagehabit.com and use my code KATH to get free shipping (U.S. residents) or $5 shipping discount (outside the U.S.). This code is applicable both for monthly and quarterly boxes.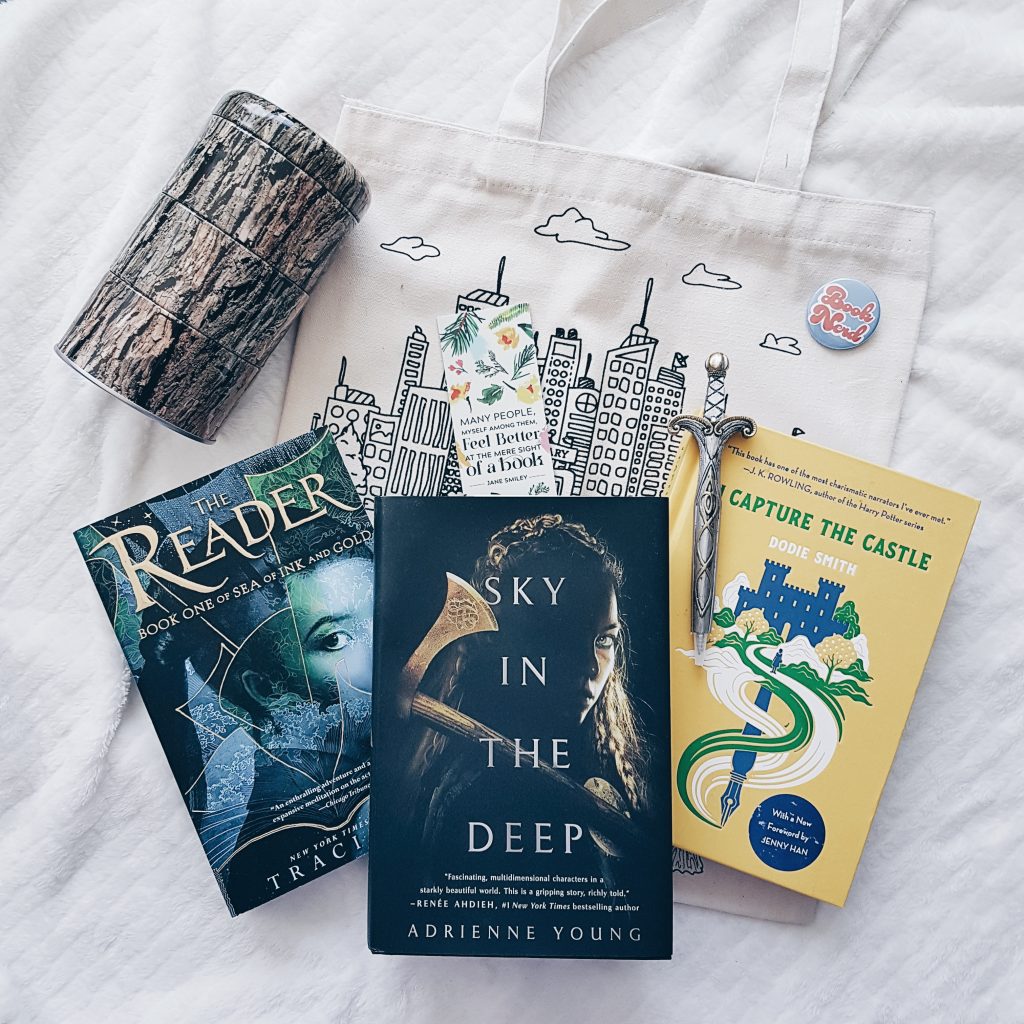 Check out Page Habit on:
Website | Instagram | Facebook | Twitter
---
*Disclaimer : As a Page Habit affiliate, I received this box for free.