Huzzah! I received my Page Habit September box few days ago and I can't wait to show it to you, guys! Also, I'm now one of their brand ambassadors! Yey!
Before anything else, let me introduce you to Page Habit. Just in case you haven't heard about it, Page Habit is based in the U.S. and they offer both monthly and quarterly bookish subscription services. What is the difference?
Monthly box includes a brand new release book annotated by the author, a written letter from the author, a beautiful bookmark and a couple bookish goodies. And you can choose what book genre you want to be included in your box and even change your choice every month. You can choose from 8 different genres such as Literary Fiction, Young Adult Fiction, Mystery, Romance, Fantasy, Horror, Historical Fiction and Science Fiction. The box costs $29.99
Now the Quarterly box also includes a brand new release book annotated by the featured author. The box costs $49.99 which is definitely worth your money because there will be two additional books and bookish goodies that are handpicked by the author to go alongside the book. So it's a total of 3 books and exciting bookish items. How cool is that?
So I think that's all for the introduction and now, let's get to the unboxing.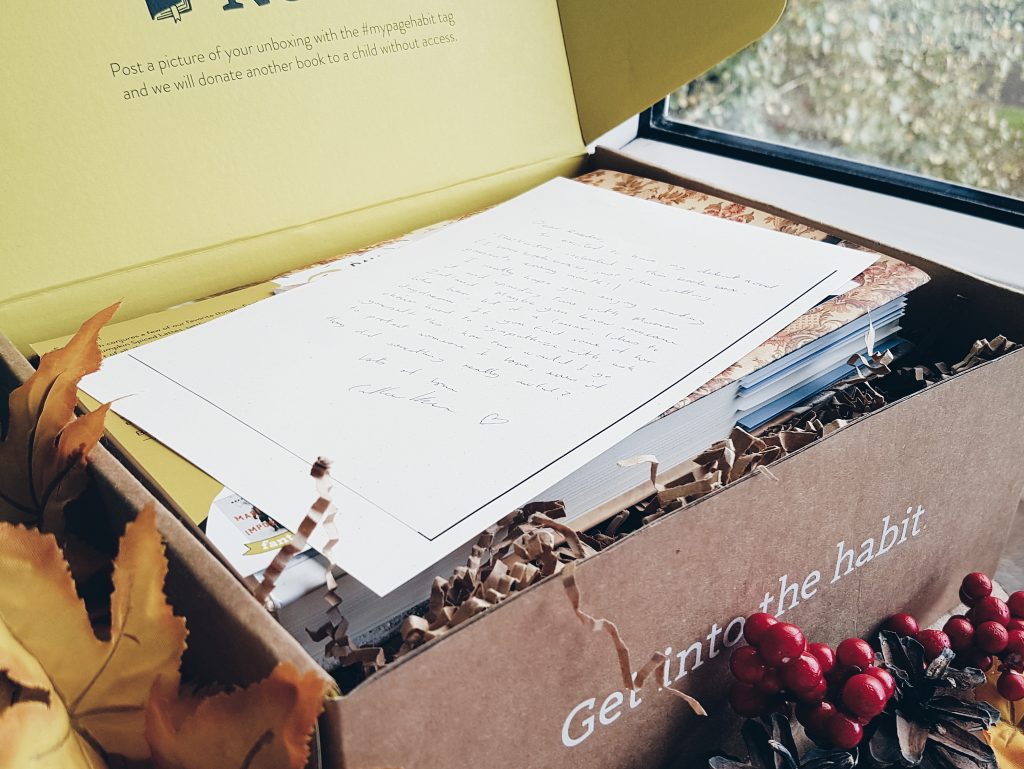 The first thing you see when you open the box is an exclusive letter from the author.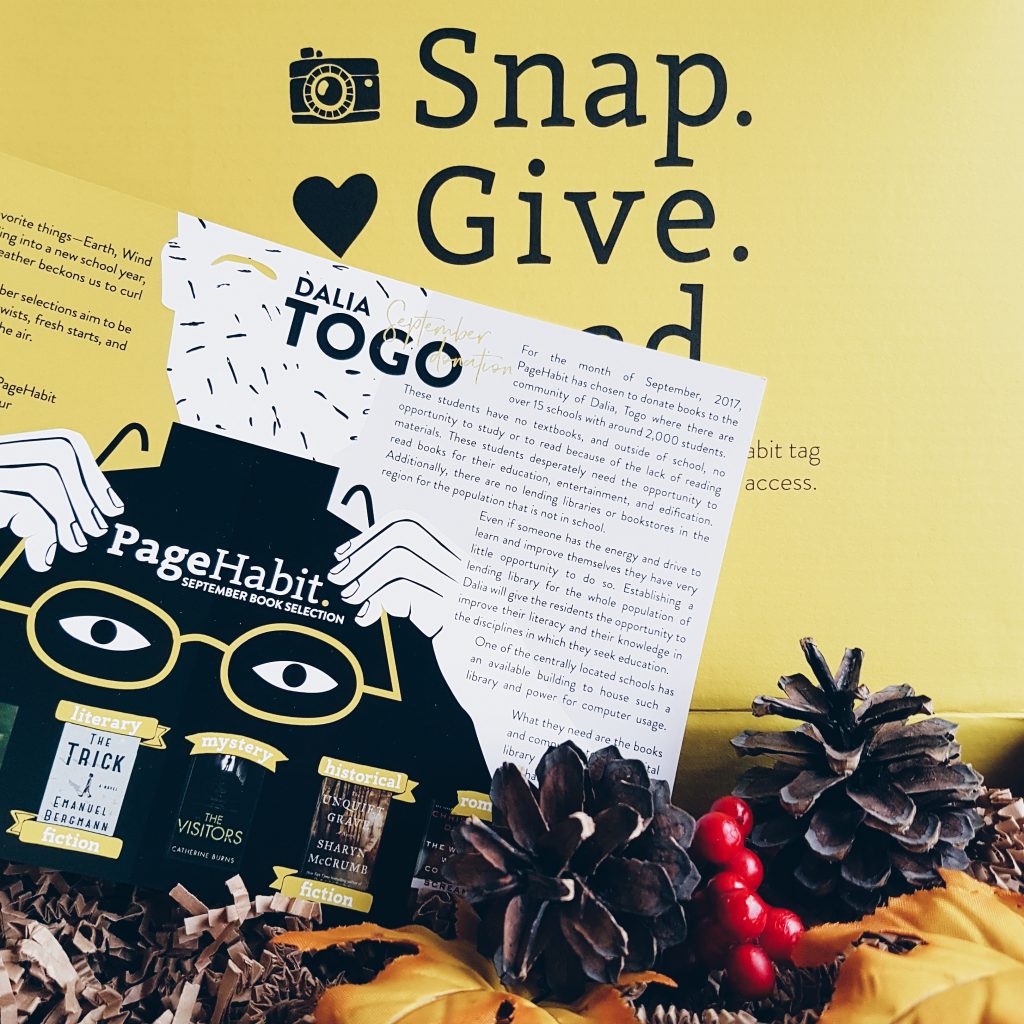 A card with the information about Page Habit and this month's donation. For September, Page Habit has chosen to donate books to the community of Dalia, Togo (Africa). They have over 15 schools with around 2,000 students but don't have textbooks or opportunity to study/read outside of school because of the lack of reading materials, lending libraries or bookstores. One of the things that I love about Page Habit is that with every purchase of their box, they make a donation to support children's literacy around the world. This is really amazing!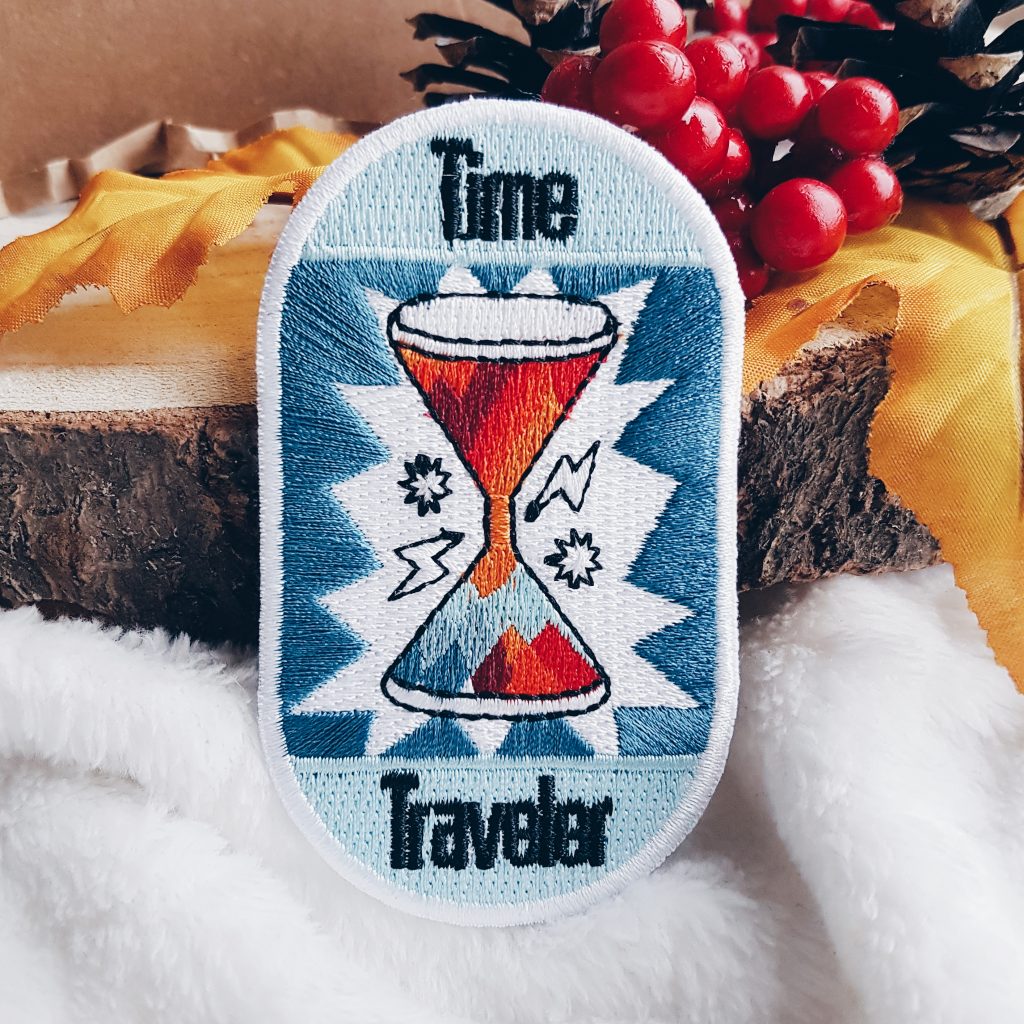 The first item is a "Time Traveler" patch which looks very beatiful. I'm still thinking where I can put it.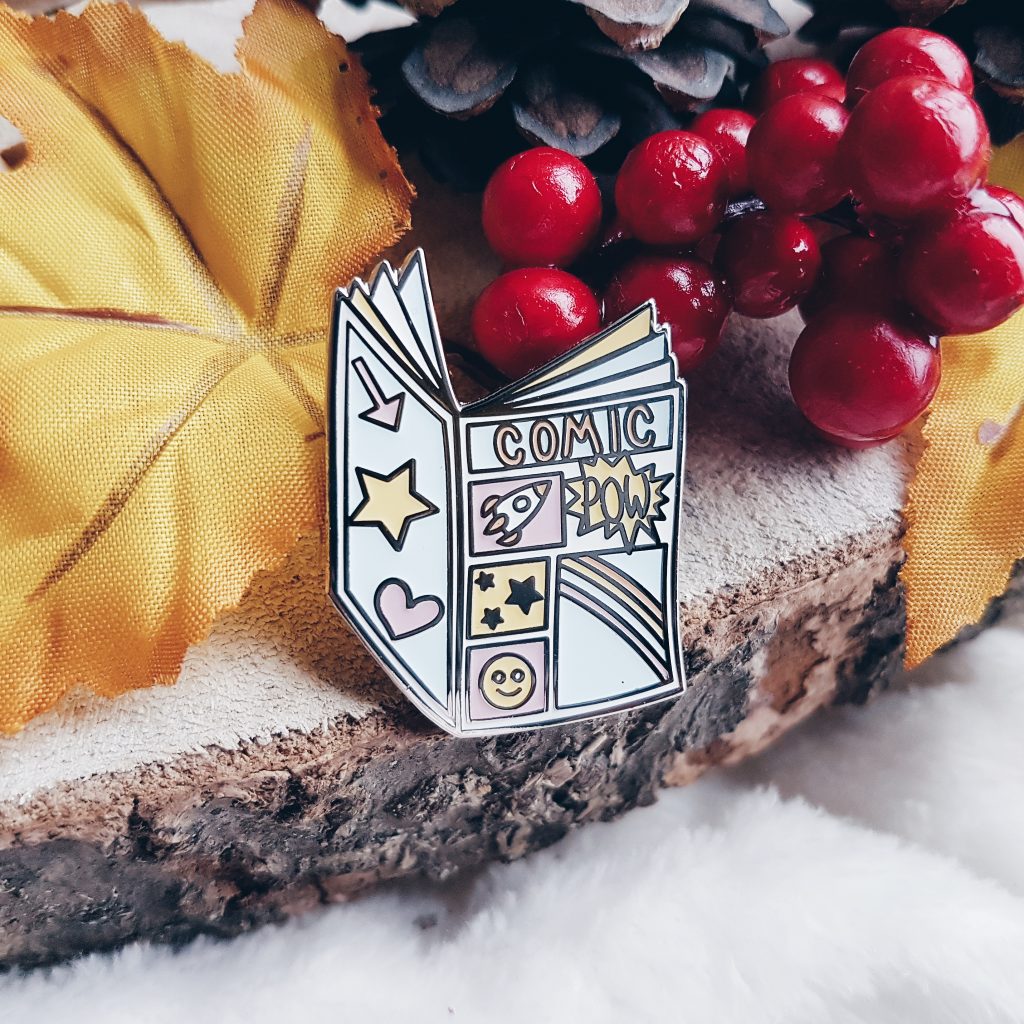 Next is a comic enamel pin. This is perfect! I love collecting pins.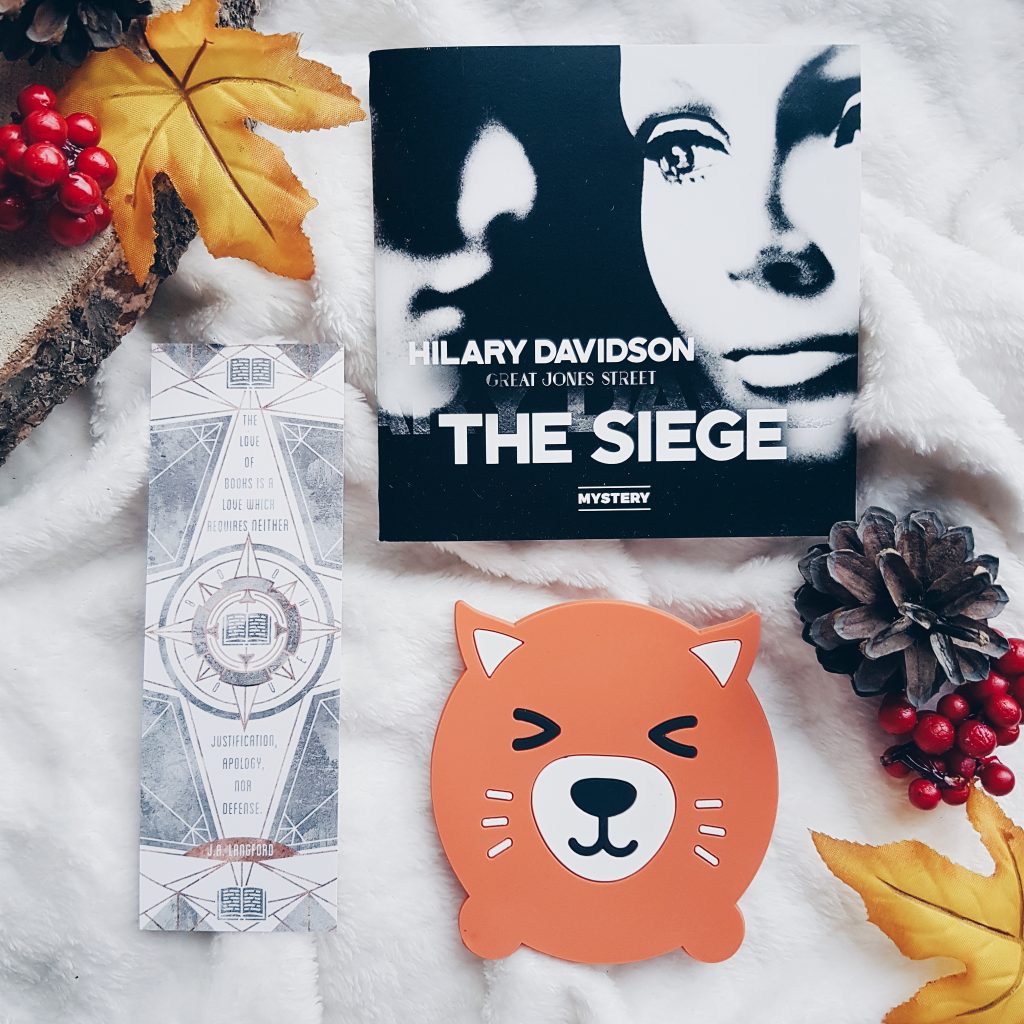 Then we have a cute cat coaster, a short mystery story called "The Siege" by Hilary Davidson and a John Alfred Langford-inspired bookmark that says : "The love of books is a love which requires neither justification, apology, nor defense."

I picked the Mystery Box for September and the book is a hardcopy of Catherine Burns' debut novel called The Visitors. This book was released in September 26. Honestly, I haven't heard about it which makes it more exciting for me. And check out the gorgeous cover!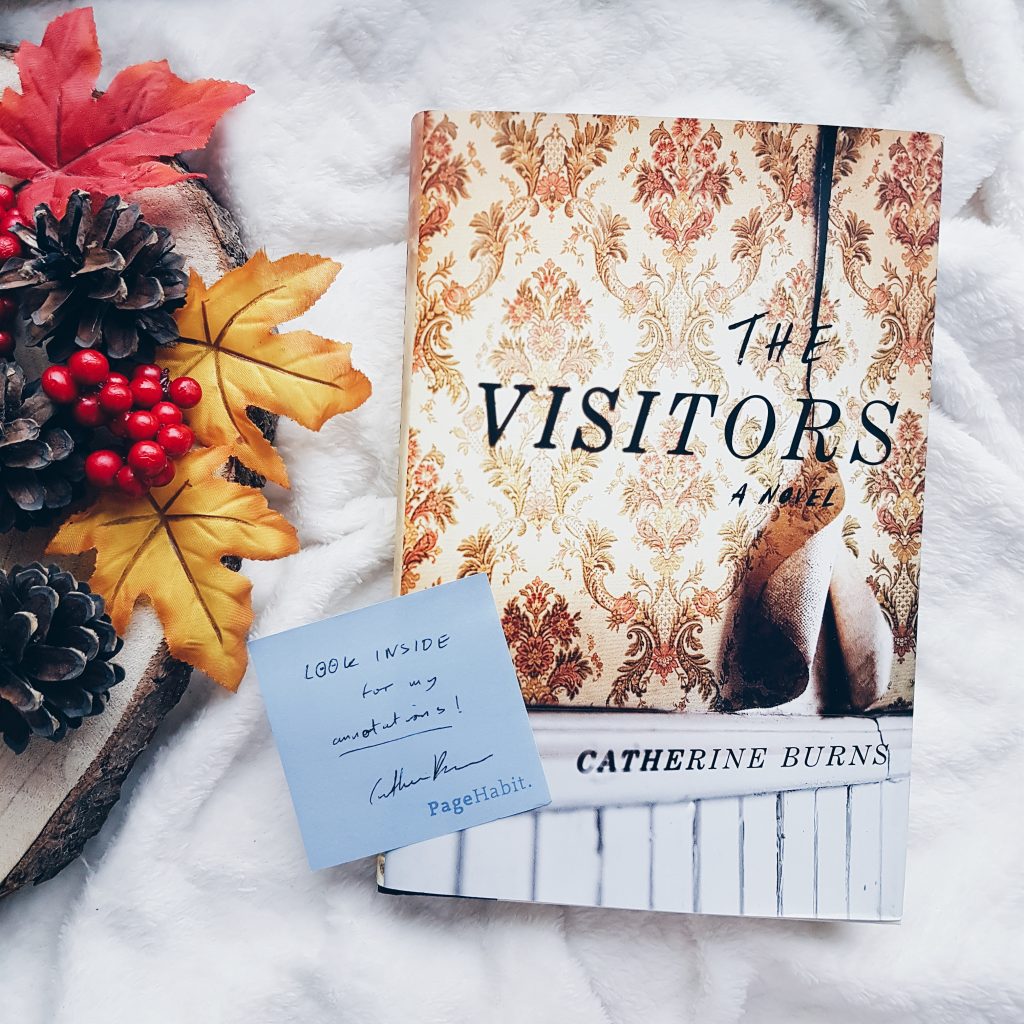 SYNOPSIS
Marion Zetland lives with her domineering older brother, John in a decaying Georgian townhouse on the edge of a northern seaside resort. A timid spinster in her fifties who still sleeps with teddy bears, Marion does her best to shut out the shocking secret that John keeps in the cellar.
Until, suddenly, John has a heart attack and Marion is forced to go down to the cellar herself and face the gruesome truth that her brother has kept hidden.
As questions are asked and secrets unravel, maybe John isn't the only one with a dark side. (via Goodreads)
So, here's the awesome and unique part of this box.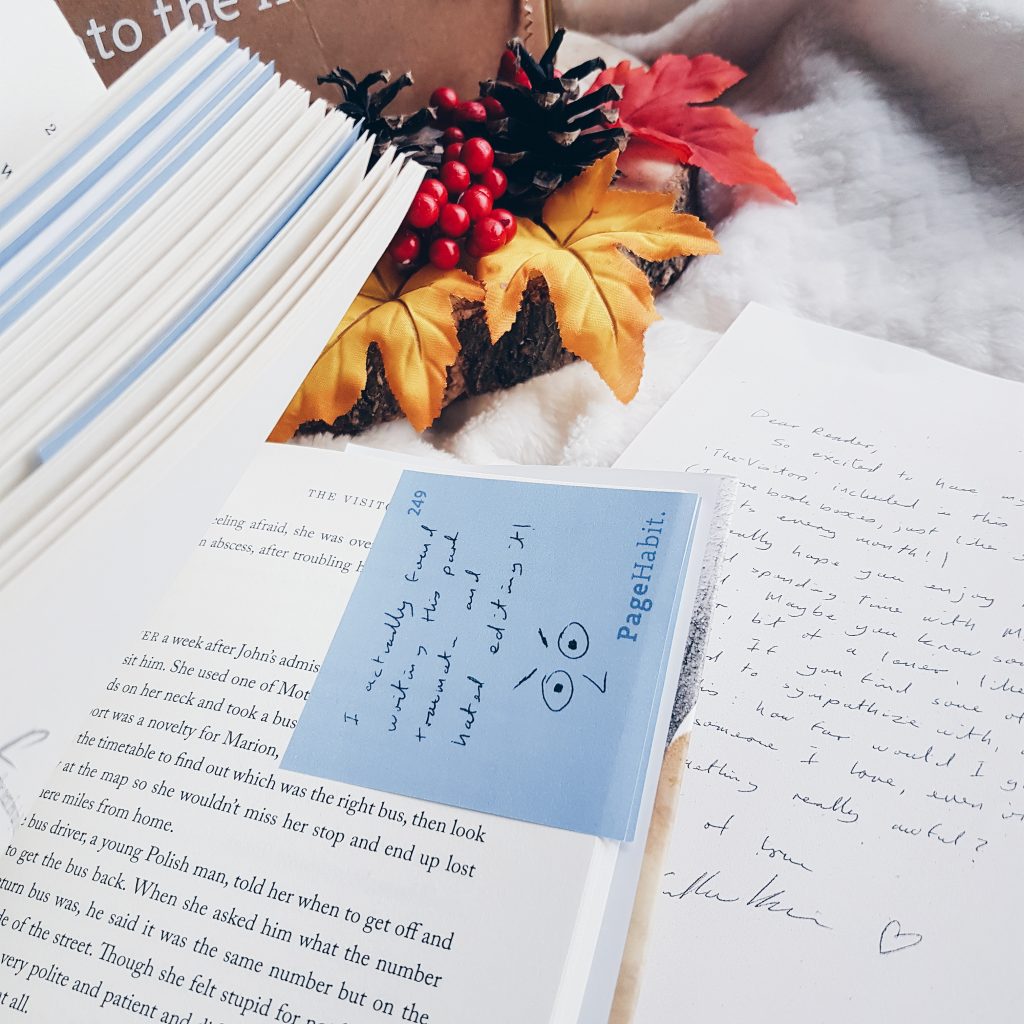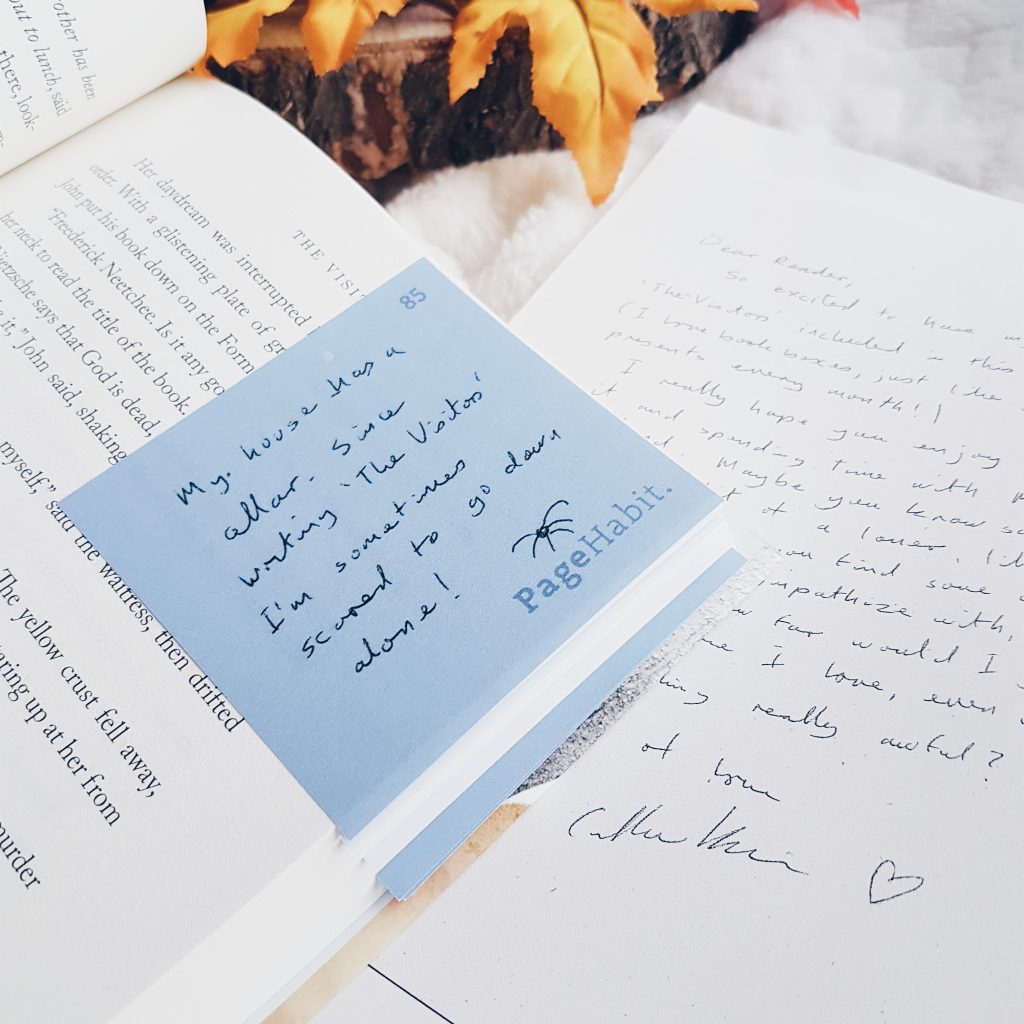 Throughout the book you will encounter some pages with sticky notes that have annotations by the author. Genius, right? It totally brings your reading experience to the next level. It makes your reading more exciting and personal. (How cute are those doodles?)

Before I forget, I also received the August Historical Fiction box a week ago and wasn't able to show it to you. I did a live unboxing on my bookstagram account though. Haha. The guys from Page Habit are really generous for sending me this additional box.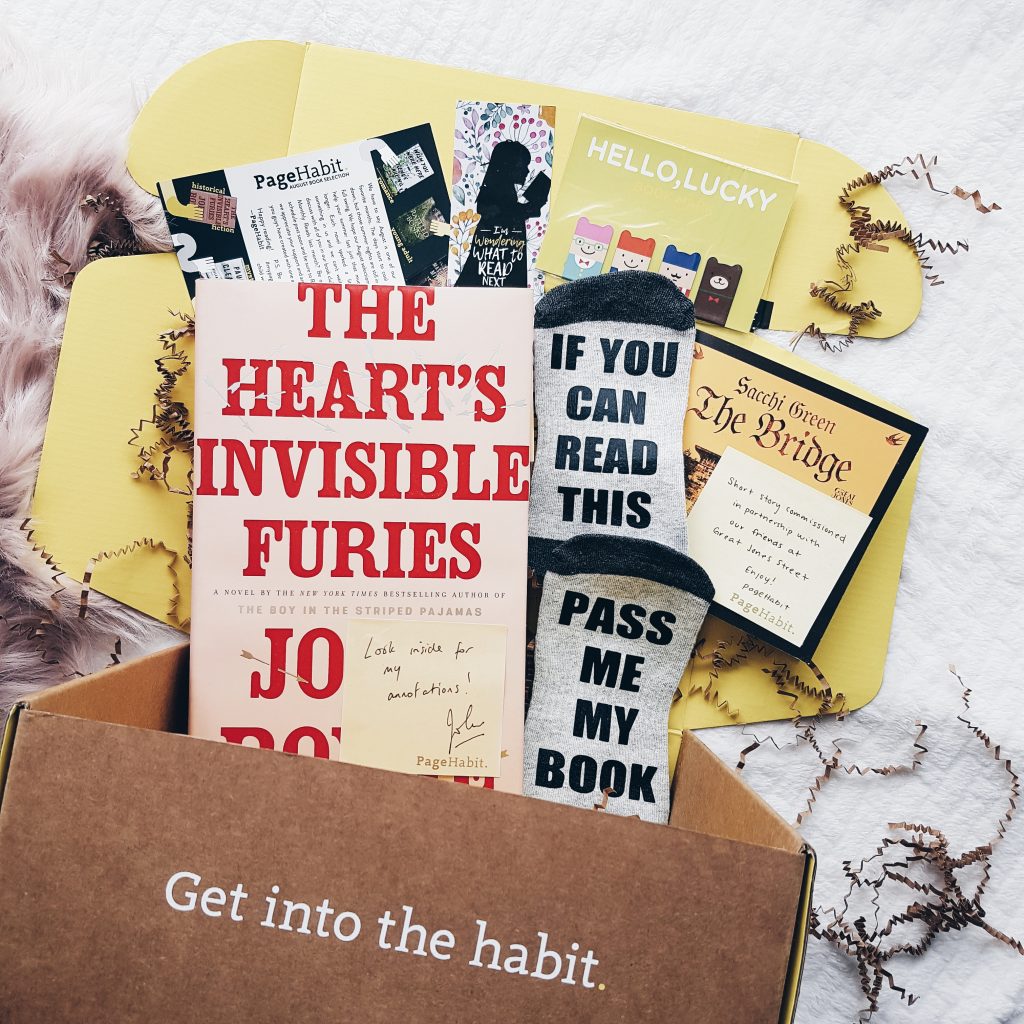 The book was The Heart's Invisible Furies by John Boyne and it came with a Matilda-inspired bookmark, some adorable Hello, Lucky magnetic bookmarks, a short story called The Bridge by Saachi Green and these pair of socks which is really perfect. Also, for the month of August, Page Habit has chosen to work alongside The Buea Book Project and the Catholic University Institute of Buea to build their first library.
There you go. What do you think, guys? Do you agree that Page Habit is not your ordinary bookish subscripton box? I do. And I encourage you to try it and experience the extraordinary way of reading.
Also guys, Page Habit is currently hosting a HUGE giveaway. They are giving away over $13,000 worth of bookish prizes to over 500 random winners! One lucky winner will even win a whole year of PageHabit! It ends on October 10, so hurry! Head over to this link to join: http://bit.ly/365DaysofBooks_PageHabit
Subscribe at www.pagehabit.com and use my code KATH to get free shipping (U.S. residents) or $5 shipping discount (outside the U.S.). This code is applicable both for monthly and quarterly boxes.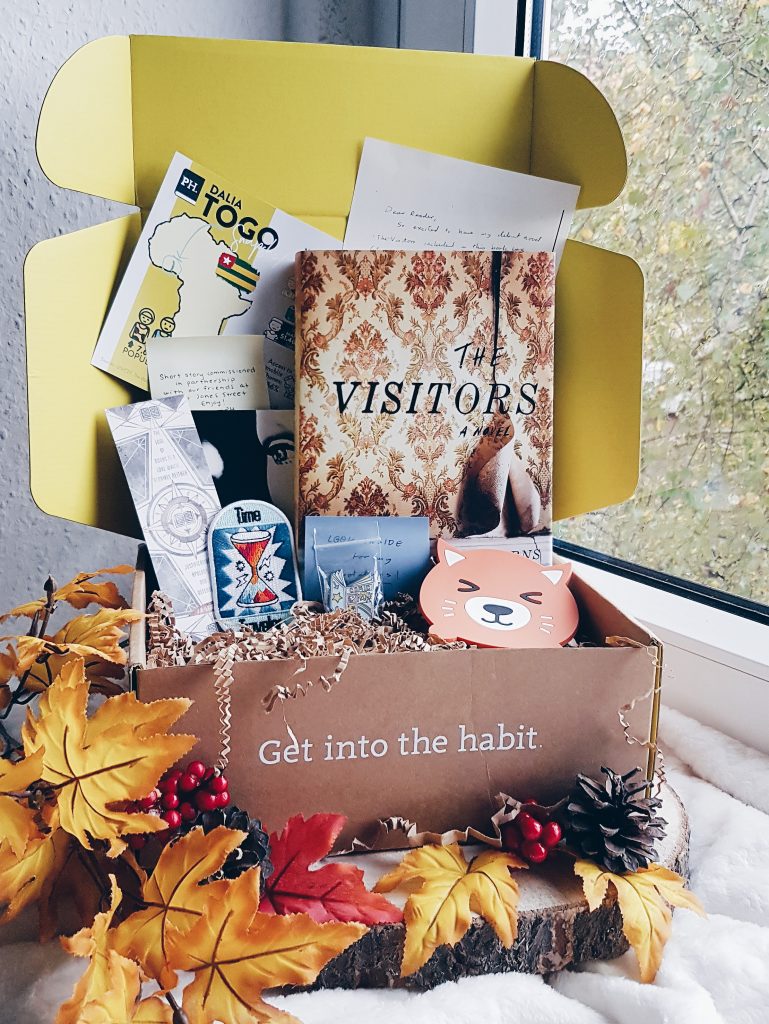 Check out Page Habit on:
Website | Instagram | Facebook | Twitter