Are you excited for the Magical Readathon? I am!
O.W.L.'s is created and hosted by the talented G of Book Roast. It is based on Hogwarts' Ordinary Wizarding Levels exams and it runs from April 1 to 30. There are wizarding careers you can choose from and each careers has required subjects you need to complete. Each subjects has an equivalent prompt and you pass the subject by doing the prompt. G has added new careers and trainings/courses which really sounds fun! You can check the complete information in this video.
It's my second year joining the Magical Readathon! Last year was a success because I was able to pass both the O.W.L.s and N.E.W.T.s and I got my diploma in Curse Breaker!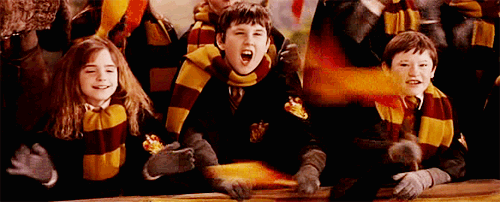 The career I'll be taking this year is the Trader of Magical Tomes (it's one of the new careers) which I think is perfect for me because I want to work in a bookstore or open my own bookstore someday. For this career, I have to complete Ancient Runes, Charms, History of Magic, and Transfiguration. Also, I thought it's fun to do at least one training/seminar so I've decided to take the Animagus Training. Now I'm not 100% confident that I will be able to complete this training but I will try my best. I think sloth will be my Animagus. lol This training requires Arithmancy, Potions, and Transiguration.
The books, total of six, I picked for this readathon are all from my backlist tbr shelf. Reading six books in one month is pretty achievable for me but I checked the requirements for the N.E.W.T.'s in advance and I got nervous. So let's not think about it right now. lol Anyway, here are the books I'll be reading for the O.W.L.'s readathon: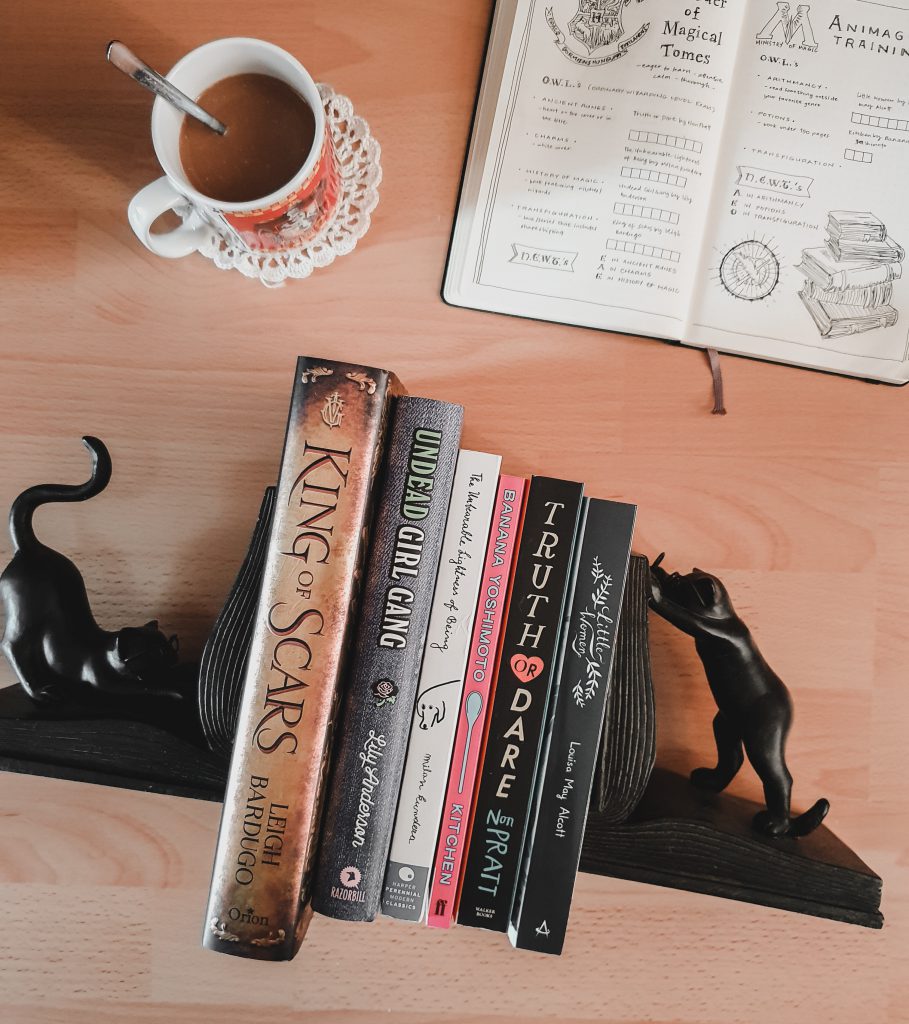 Trader of Magical Tomes
Ancient Runes – Heart rune: heart on the cover or in the title
Truth or Dare by Non Pratt
Charms – Lumos Maxima: white cover
The Unbearable Likeness of Being by Milan Kundera
History of Magic – Witch hunts: book featuring witches/wizards
Undead Girl Gang by Lily Anderson
Transfiguration – Animagus lecture: book/series that includes shapeshifting
King of Scars by Leigh Bardugo
Animagus Training
Arithmancy – Magical qualities of number 2: balance/opposites
– read something outside your favorite genre
Little Women by Lousia May Alcott
Potions – Shrinking Solution: book under 150 pages
Kitchen by Banana Yoshimoto
Transfiguration – Animagus lecture: book/series that includes shapeshifting
King of Scars by Leigh Bardugo

My Reading Tracker
One of the things that I love about joining readathons is I get to make a reading tracker. I can also practice my drawing skills which I often do. This tracker is pretty much the same with the one I used last year. I get to shade or color the box once I read 50 pages.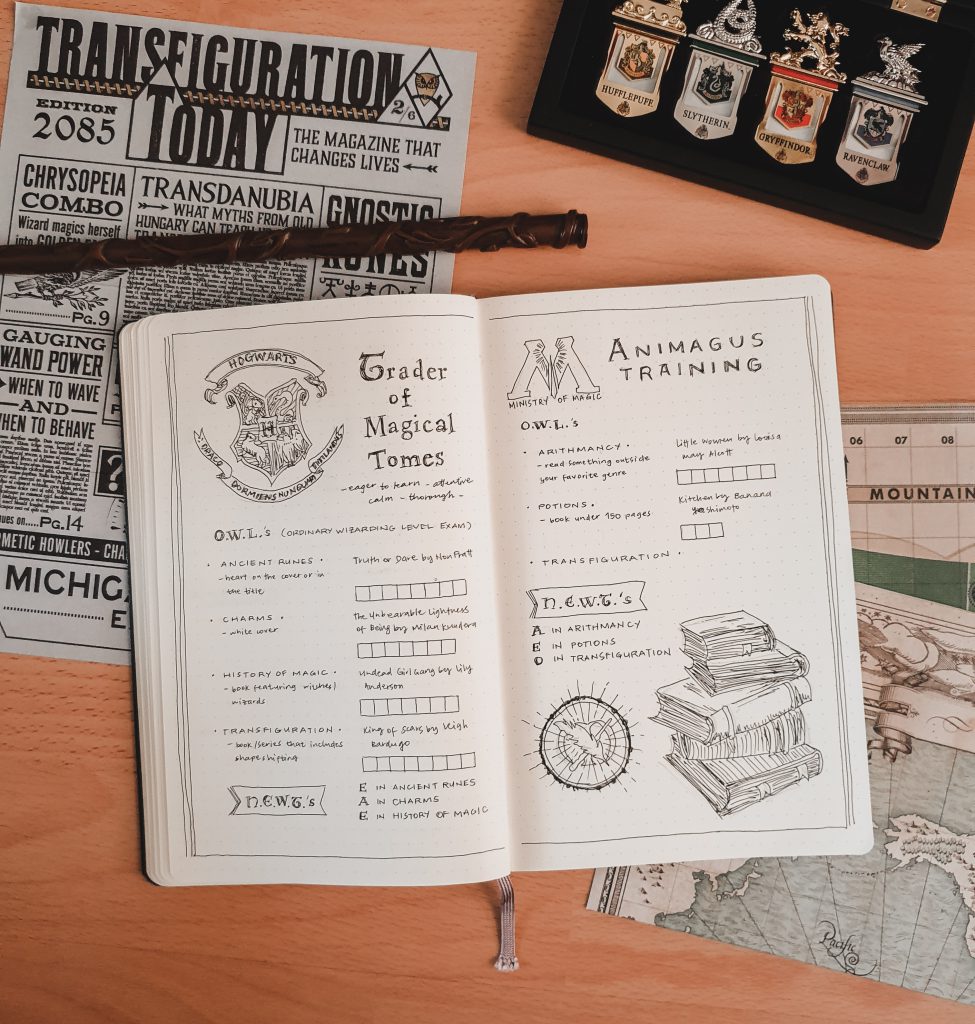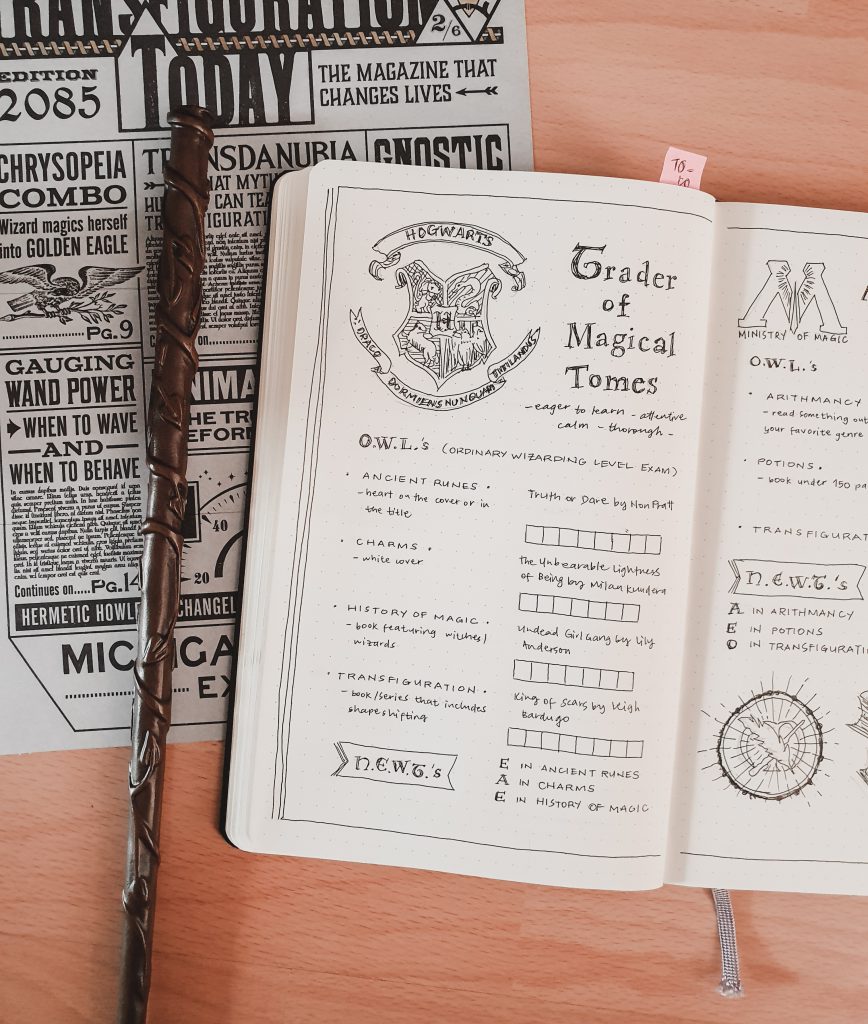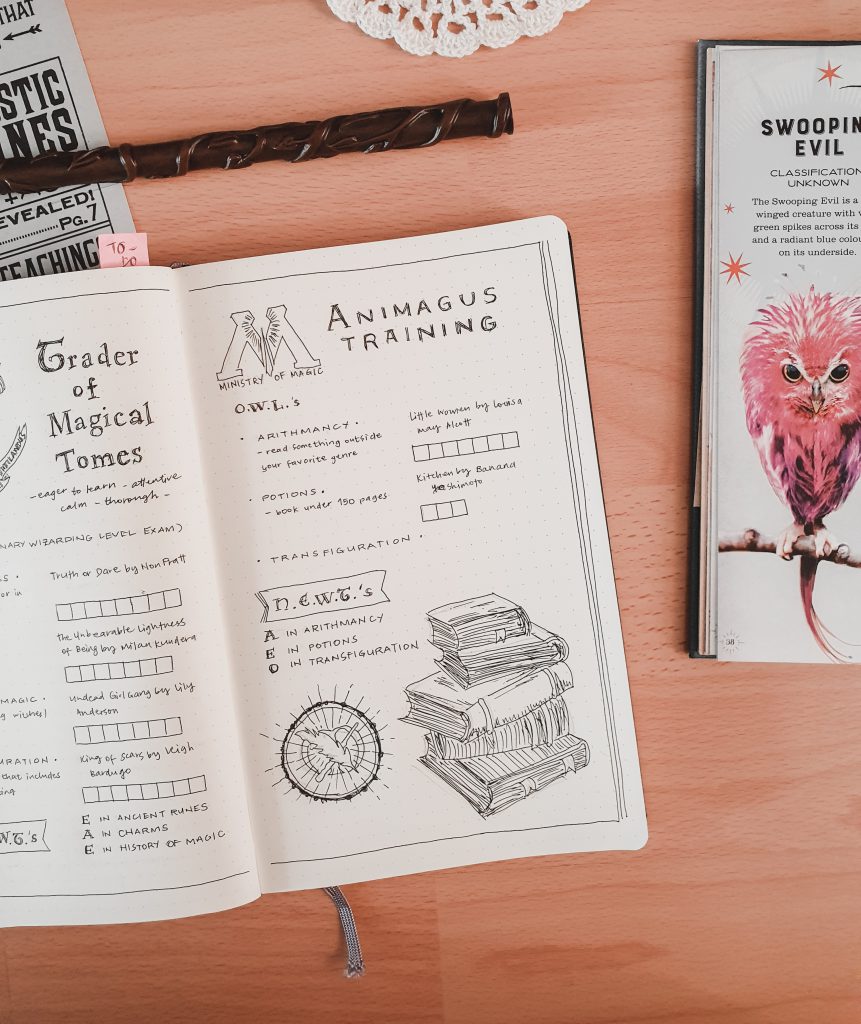 How about you? Are you also joining O.W.L.'s this year?
I hope you and your loved ones are in good condition. Please stay safe and be kind!
Always,