Happy Tuesday, guys! Last year, I read 57 books and 31 of them were from authors that were new to me. The main reason why they became my instant favorites is because of their engaging story and unique wiritng style. In no particular order, here are my ten new-to-me authors.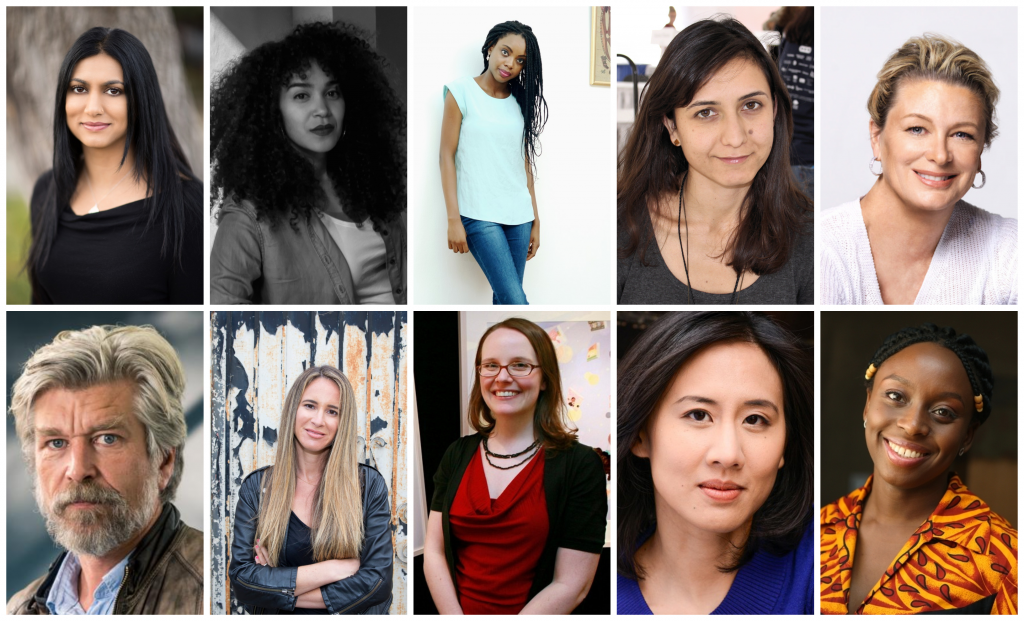 (photo credit: goodreads.com)
I love her writing so much that I ended up binge-reading An Ember in the Ashes book 1, 2, and 3.
The Poet X is her debut novel. I really love and admire her works. You can watch her perform her poetries here.
Her debut novel, Stay With Me, was one of my favorites last year. I instantly fell in love with her writing and story.
Her book, My Year of Rest and Relaxation, was definitely one of the addicting books I read. I recently finished her first book, McGlue, and sadly I didn't like it as much as I wanted to. But this didn't stop me from wanting to read her other novels.
The Nightingale was one of the very few books that earned a perfect star rating from me. The story is so beautiful, heartbreaking and inspiring.
I read Winter and Spring (both from his authobiographical quartet) last year and totally enjoyed them. His short essays are brilliant!
Bizarre, dark, and unique are the words to describe her writing. My first read from her was The Pisces.
I was in the mood for some light and short read when I stumbled on her books. Smile was a very relatable read for me. Also, she's an author and an illustrator! How great is that?
She was one of the authors that has been on my tbr list an dI'm so happy that I've finally read one of her works. Little Fires Everywhere is definitely a must-read.
I admire this woman so much and her essay, We Should All Be Feminists, is such an eye-opener.
---
Have you read any books from these authors? Share your TTT link on the comment! ♥
Always,