It's Tuesday again which means it's time for me to feature some of the new books I can't wait to read! Happy Publication Day to all these following books and all those coming out today.
This Is All Your Fault by Aminah Mae Safi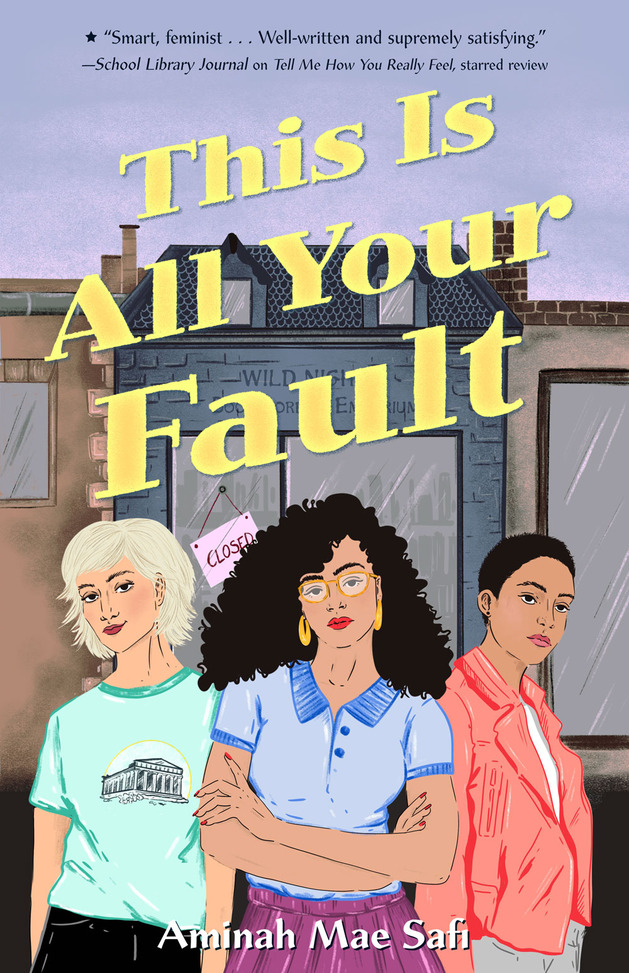 "Rinn Olivera is finally going to tell her longtime crush AJ that she's in love with him.
Daniella Korres writes poetry for her own account, but nobody knows it's her.
Imogen Azar is just trying to make it through the day.
When Rinn, Daniella, and Imogen clock into work at Wild Nights Bookstore on the first day of summer, they're expecting the hours to drift by the way they always do. Instead, they have to deal with the news that the bookstore is closing. Before the day is out, there'll be shaved heads, a diva author, and a very large shipment of Air Jordans to contend with.
And it will take all three of them working together if they have any chance to save Wild Nights Bookstore."
Charming as a Verb by Ben Philippe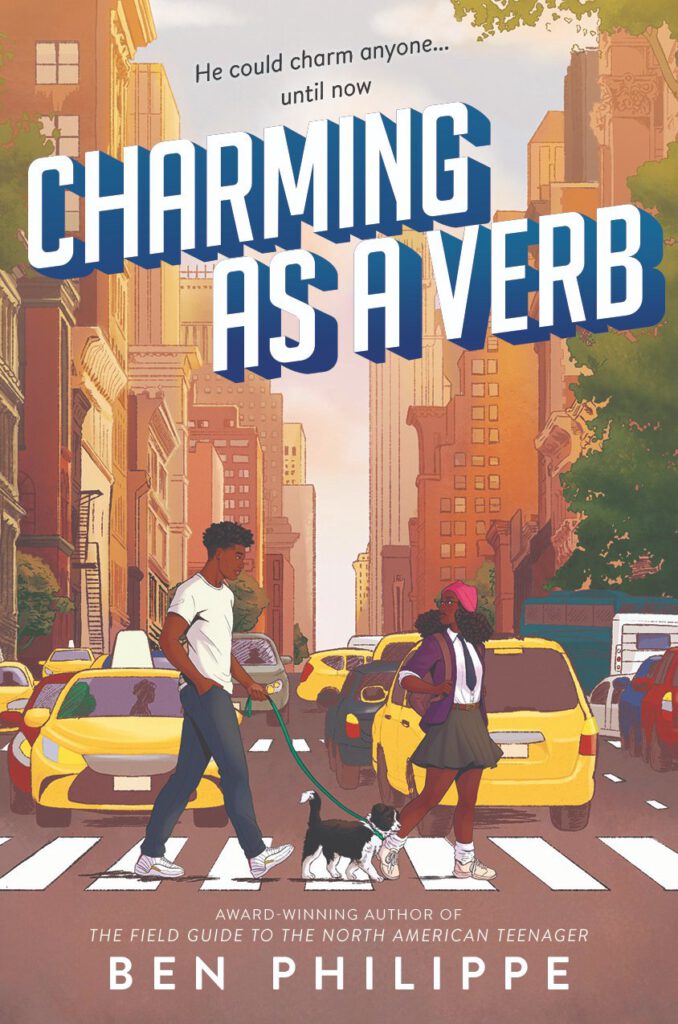 "Henri "Halti" Haltiwanger can charm just about anyone. He is a star debater and popular student at the prestigious FATE academy, the dutiful first-generation Haitian son, and the trusted dog walker for his wealthy New York City neighbors. But his easy smiles mask a burning ambition to attend his dream college, Columbia University.
There is only one person who seems immune to Henri's charms: his "intense" classmate and neighbor Corinne Troy. When she uncovers Henri's less-than-honest dog-walking scheme, she blackmails him into helping her change her image at school. Henri agrees, seeing a potential upside for himself.
Soon what started as a mutual hustle turns into something more surprising than either of them ever bargained for. . . .
This is a sharply funny and insightful novel about the countless hustles we have to keep from doing the hardest thing: being ourselves."
Come On In by Adi Alsaid (editor)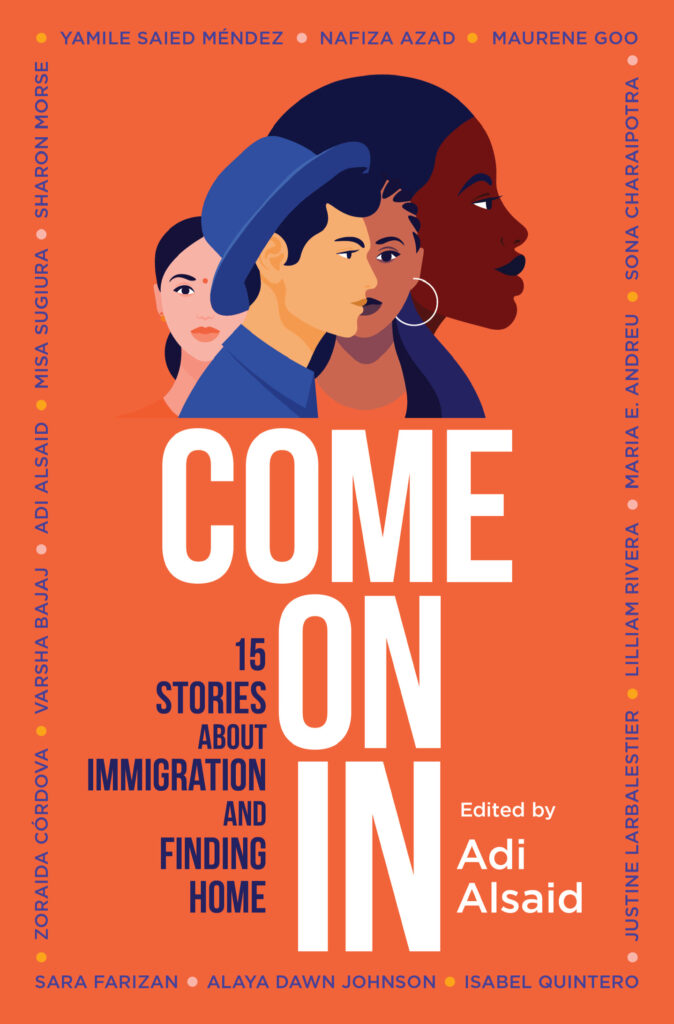 "This exceptional and powerful anthology explores the joys, heartbreaks and triumphs of immigration, with stories by bestselling and beloved YA authors who are themselves immigrants and the children of immigrants.
From some of the most exciting bestselling and up-and-coming YA authors writing today…journey from Ecuador to New York City and Argentina to Utah, from Australia to Harlem and India to New Jersey, from Fiji, America, Mexico and more… Come On In.
With characters who face random traffic stops, TSA detention, customs anxiety, and the daunting and inspiring journey to new lands, who camp with their extended families, dance at weddings, keep diaries, teach ESL, give up their rooms for displaced family, decide their own answer to the question "where are you from?" and so much more, Come On In illuminates fifteen of the myriad facets of the immigrant experience."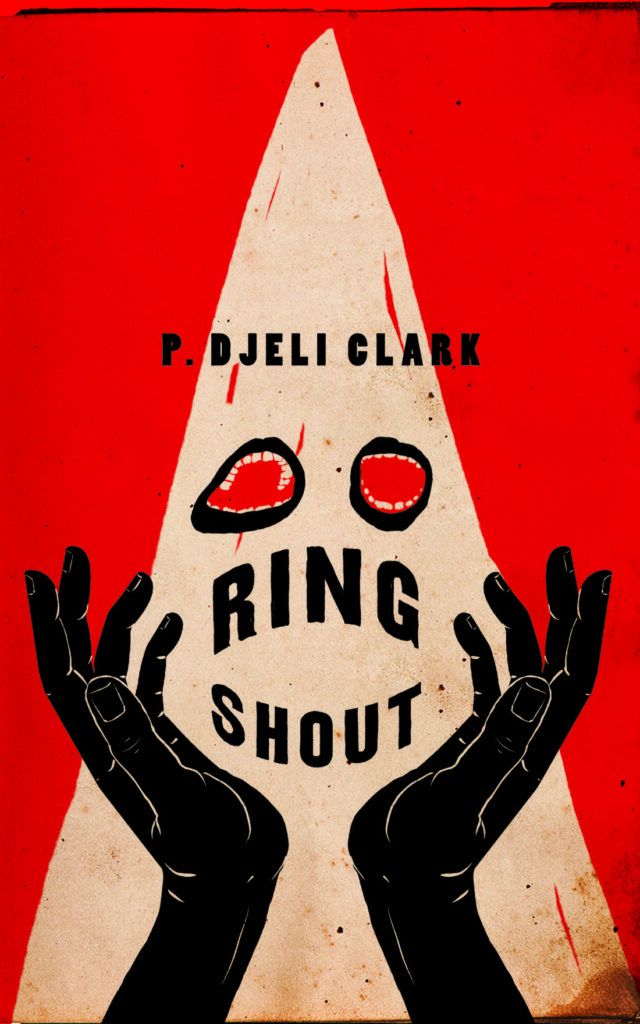 "D. W. Griffith is a sorcerer, and The Birth of a Nation is a spell that drew upon the darkest thoughts and wishes from the heart of America. Now, rising in power and prominence, the Klan has a plot to unleash Hell on Earth.
Luckily, Maryse Boudreaux has a magic sword and a head full of tales. When she's not running bootleg whiskey through Prohibition Georgia, she's fighting monsters she calls "Ku Kluxes." She's damn good at it, too. But to confront this ongoing evil, she must journey between worlds to face nightmares made flesh–and her own demons. Together with a foul-mouthed sharpshooter and a Harlem Hellfighter, Maryse sets out to save a world from the hate that would consume it."