Happy Publication Day!
There are so many great books (as usual) and I can't wait to read all of them. I'm currently reading Loathe at First Sight and hoping to start with Vicious Spirits next week.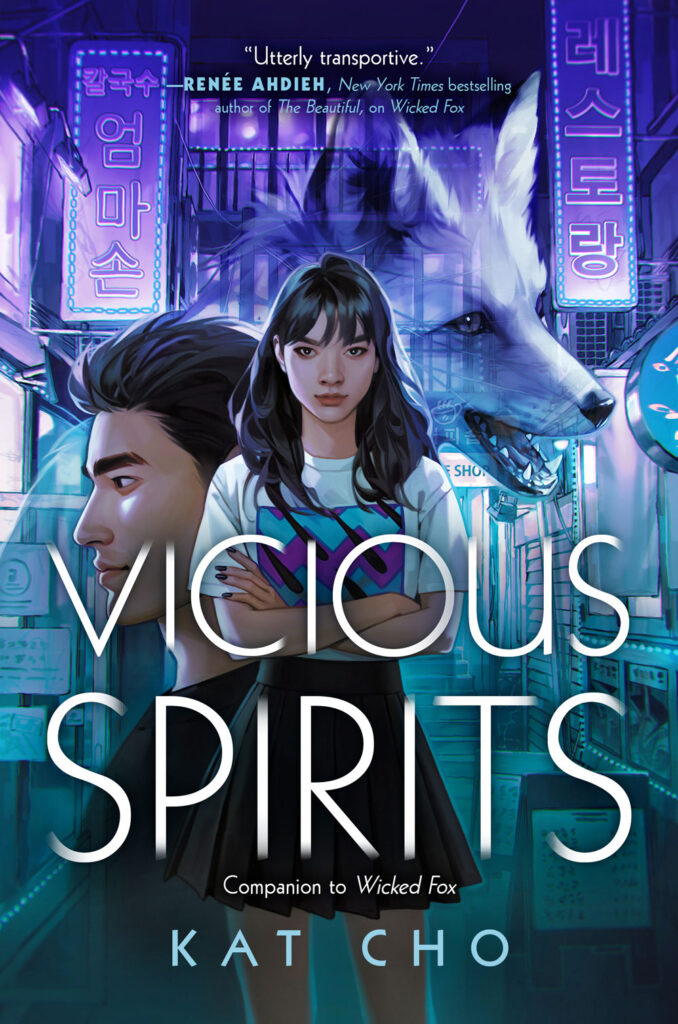 After the events of Wicked Fox, Somin is ready to help her friends pick up the pieces of their broken lives and heal. But Jihoon is still grieving the loss of his grandmother, and Miyoung is distant as she grieves over her mother's death and learns to live without her fox bead. The only one who seems ready to move forward is their not-so-favorite dokkaebi, Junu.
Somin and Junu didn't exactly hit it off when they first met. Somin thought he was an arrogant self-serving, conman. Junu was, at first, amused by her hostility toward him until he found himself inexplicably drawn to her. Somin couldn't deny the heat of their attraction. But as the two try to figure out what could be between them, they discover their troubles aren't over after all. The loss of Miyoung's fox bead has caused a tear between the world of the living and the world of the dead, and ghosts are suddenly flooding the streets of Seoul. The only way to repair the breach is to find the missing fox bead or for Miyoung to pay with her life. With few options remaining, Junu has an idea but it might require the ultimate sacrifice. In usual fashion, Somin may have a thing or two to say about that.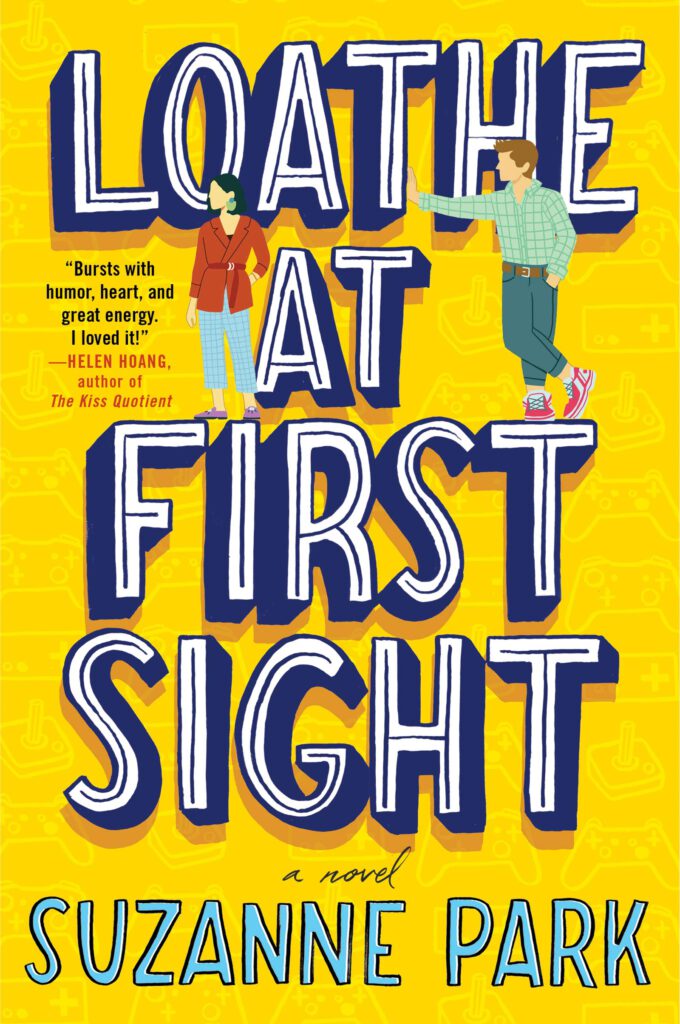 Melody Joo is thrilled to land her dream job as a video game producer, but her new position comes with challenges: an insufferable CEO; sexist male coworkers; and an infuriating—yet distractingly handsome—intern, Nolan MacKenzie, aka "the guy who got hired because his uncle is the boss."
Just when Melody thinks she's made the worst career move of her life, her luck changes. While joking with a friend, she creates a mobile game that has male strippers fighting for survival in a post-apocalyptic world. Suddenly Melody's "joke" is her studio's most high-profile project—and Melody's running the show.
When Nolan is assigned to Melody's team, she's sure he'll be useless. But as they grow closer, she realizes he's smart and sexy, which makes Melody want to forget he's her intern. As their attraction deepens, she knows it's time to pump the brakes, even with her Korean parents breathing down her neck to hurry up and find a man.
With her project about to launch, Melody suddenly faces a slew of complications, including a devastating trolling scandal. Could the man she's falling hard for help her play the game to win—in work and in love?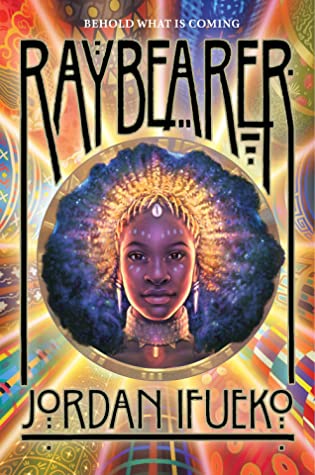 Nothing is more important than loyalty.
But what if you've sworn to protect the one you were born to destroy?
Tarisai has always longed for the warmth of a family. She was raised in isolation by a mysterious, often absent mother known only as The Lady. The Lady sends her to the capital of the global empire of Aritsar to compete with other children to be chosen as one of the Crown Prince's Council of 11. If she's picked, she'll be joined with the other Council members through the Ray, a bond deeper than blood. That closeness is irresistible to Tarisai, who has always wanted to belong somewhere. But The Lady has other ideas, including a magical wish that Tarisai is compelled to obey: Kill the Crown Prince once she gains his trust. Tarisai won't stand by and become someone's pawn—but is she strong enough to choose a different path for herself? With extraordinary world-building and breathtaking prose, Raybearer is the story of loyalty, fate, and the lengths we're willing to go for the ones we love.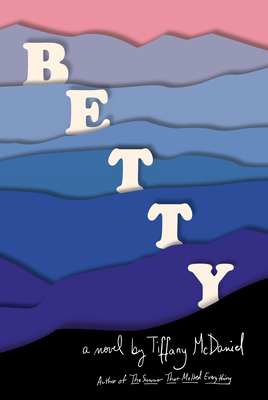 "A girl comes of age against the knife."
So begins the story of Betty Carpenter. Born in a bathtub in 1954 to a Cherokee father and white mother, Betty is the sixth of eight siblings. The world they inhabit is one of poverty and violence–both from outside the family, and also, devastatingly, from within. The lush landscape, rich with birdsong, wild fruit, and blazing stars, becomes a kind of refuge for Betty, but when her family's darkest secrets are brought to light, she has no choice but to reckon with the brutal history hiding in the hills, as well as the heart-wrenching cruelties and incredible characters she encounters in her rural town of Breathed, Ohio.
But despite the hardship she faces, Betty is resilient. Her curiosity about the natural world, her fierce love for her sisters, and her father's brilliant stories are kindling for the fire of her own imagination, and in the face of all she bears witness to, Betty discovers an escape: she begins to write. She recounts the horrors of her family's past and present with pen and paper and buries them deep in the dirt–moments that has stung her so deeply, she could not tell them, until now.
Inspired by the life of her own mother, Tiffany McDaniel sets out to free the past by telling this heartbreaking yet magical story–a remarkable novel that establishes her as one of the freshest and most important voices in American fiction.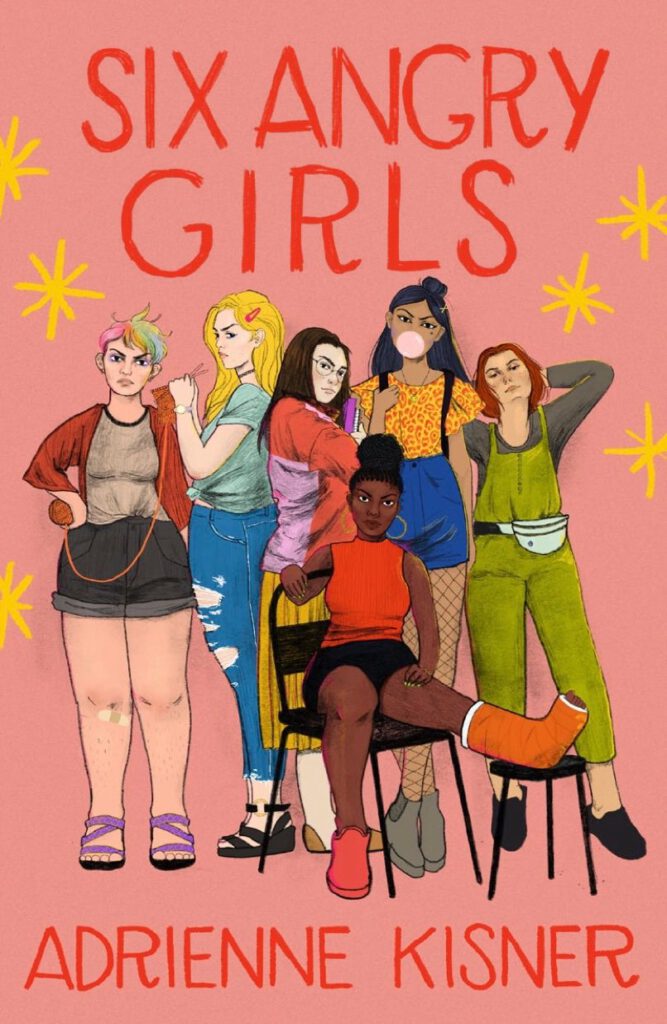 Raina Petree is crushing her senior year, until her boyfriend dumps her, the drama club (basically) dumps her, the college of her dreams slips away, and her arch-nemesis triumphs.
Things aren't much better for Millie Goodwin. Her father treats her like a servant, and the all-boy Mock Trial team votes her out, even after she spent the last three years helping to build its success.
But then, an advice columnist unexpectedly helps Raina find new purpose in a pair of knitting needles and a politically active local yarn store. This leads to an unlikely meeting in the girls' bathroom, where Raina inspires Millie to start a rival team. The two join together and recruit four other angry girls to not only take on Mock Trial, but to smash the patriarchy in the process.
---
Happy Tuesday, you all! Stay safe!
Always,