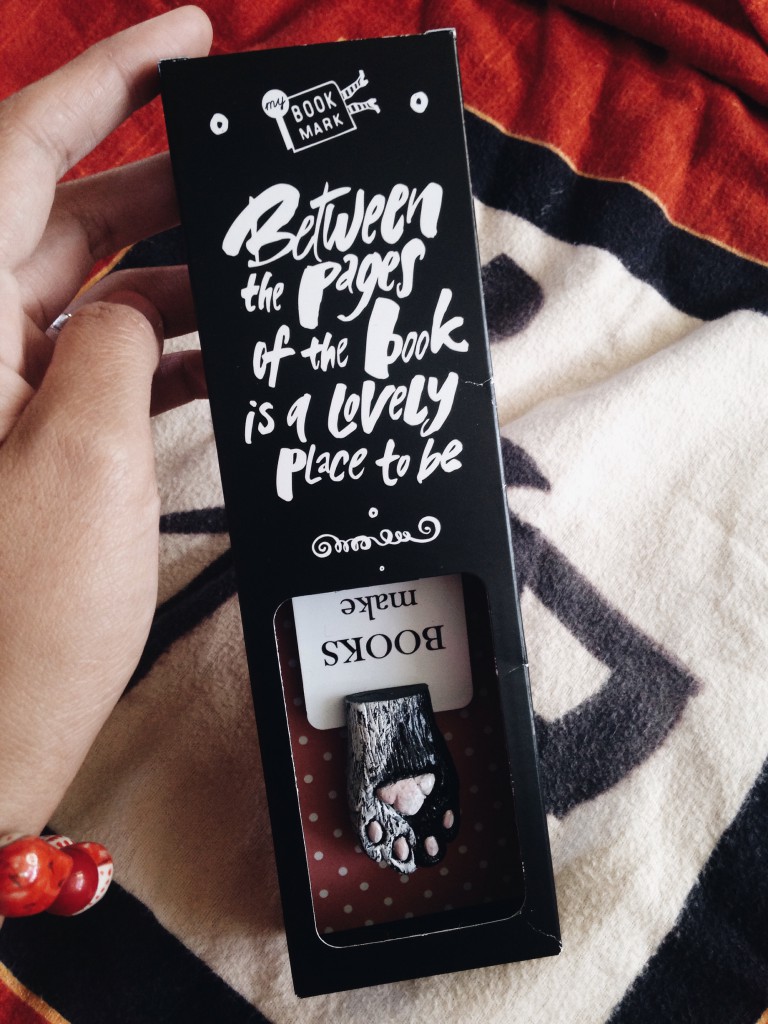 One of the best things that happened to me last year was when I received an email from Ms. Anastasia of MyBookMark asking me if I'd like to cooperate with them. I was so thrilled that I immediately said yes without thinking twice! I've been dreaming of having one of their cool bookmarks eversince I saw them on bookstagram community. And I'm telling you, the bookmark is more gorgeous in real life.
myBOOKmark is the most unusual book marker that's not just a bookmark. It's perfect topic starter, piece of fun, crazy gift for a bookworm and motivator to reading!
They asked me to choose any from their bookmarks (How cool is that?) which was hard because they have a lot of awesome designs. From Harry Potter to Game of Thrones, Alice in Wonderland to zombie and pirate.
I chose the cat paw bookmark because a cat paw between the pages of a book looks incredibly cute and I also love cats.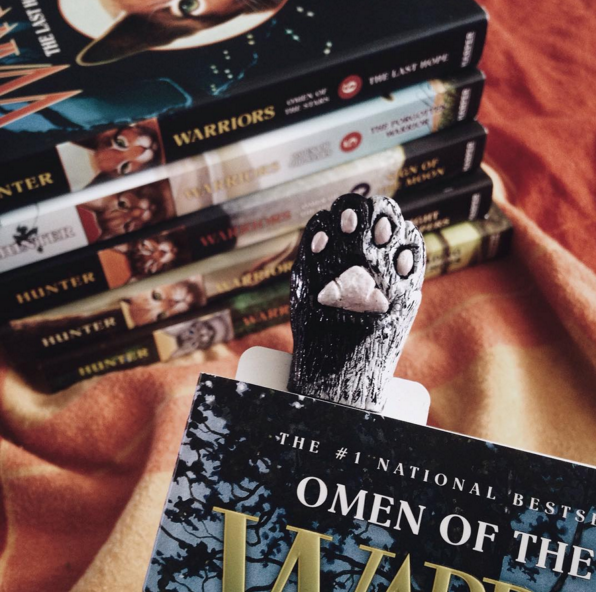 It looks so perfect, right? All their bookmarks are handcrafted and you can really see that they put so much effort (and love) on them. The packaging itself is absolutely lovely and the quality of the bookmark is excellent. You can also choose what to print on the metal part. Mine says "Books make me smart"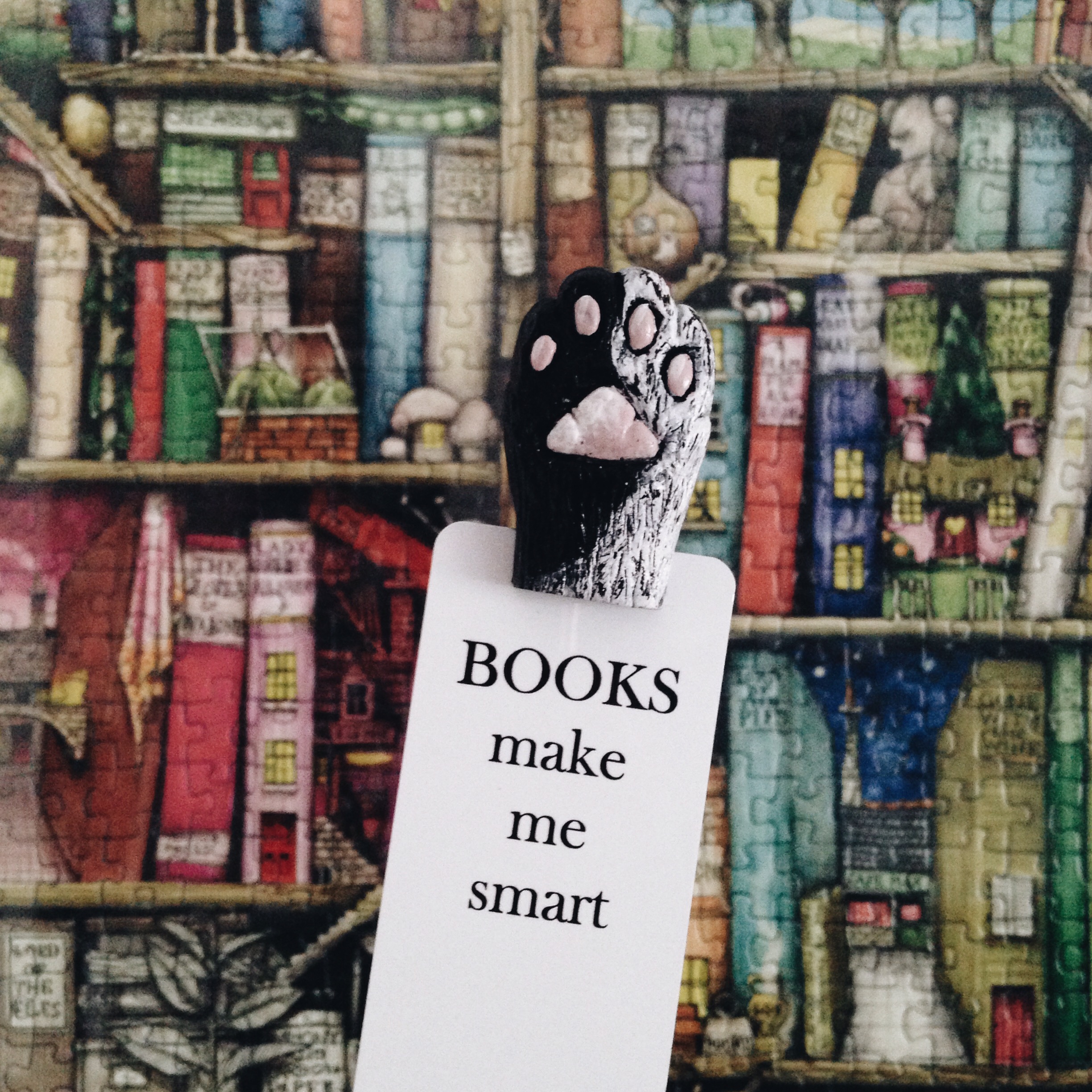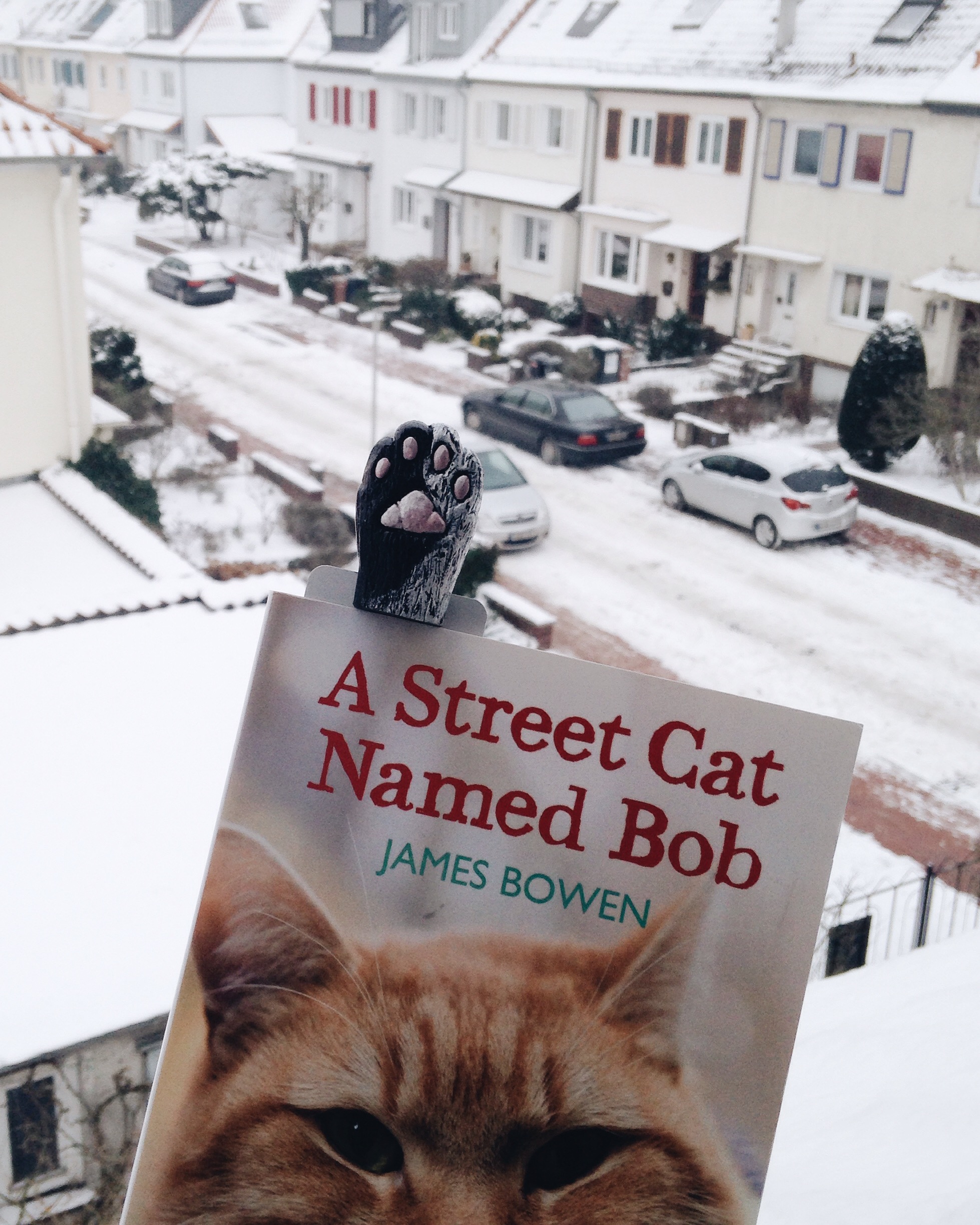 If you're running out of cool ideas of a perfect gift (for any occasions) for someone or you just simply want to treat yourself or make a bookworm happy, then you've found the one! ♥