Maligayang Buwan ng Wika!
August is Buwan ng Wika (National Language Month) in the Philippines! Last year, Kate of Your Tita Kate hosted Wikathon, the first-ever readathon dedicated to Filipino authors. It's a month-long readathon and the goal is to celebrate, read, and promote Filipino literature. There are also some fun challenges, giveaways, prompts, and a lot more all throughout the month.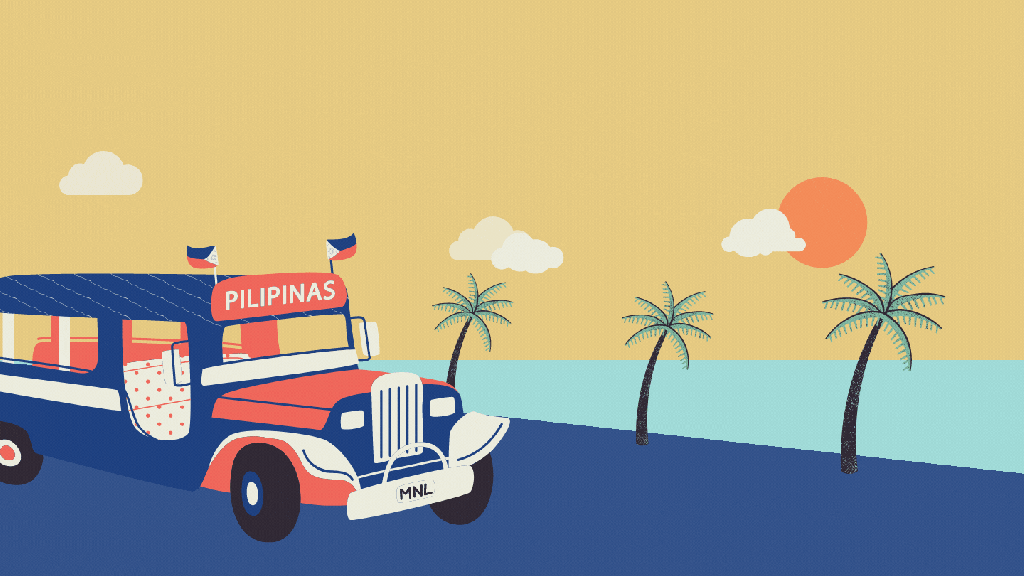 Click the photo for the complete details. Also, how beautiful is this?!
Of course i'm joining again this year! It's quite challenging for me because I have already read most of the books by Filipino authors I own. I also don't plan on buying new books because I don't really have space anymore and I want to read first the ones I have in my shelves. So most of the books on my tbr are ebooks and audiobooks which is not a problem for me. Anyway, here are the books that I'm planning on reading for this readathon. I also included some of my recommendations.
* this post contains affiliate links

B A G O N G  S A L T A
Read a book by a Filipino author you've never read before. For this prompt, i'll be reading Never Have I Ever by Isabel Yap. I've been hearing great things about this book so I'm pretty excited. I recommend Erin Entrada Kelly and Gail Villanueva for great middle grade novels. For epic fantasy, pick up books by K.S. Villoso and Rin Chupeco.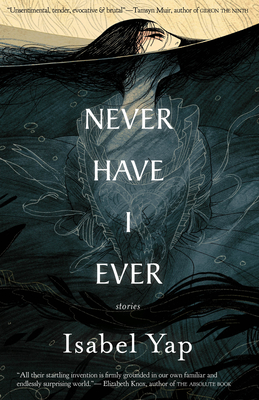 "Am I dead?"
Mebuyen sighs.
She was hoping the girl would not ask.
Spells and stories, urban legends and immigrant tales.
The magic in Isabel Yap's debut collection jumps right off the page, from the joy in her new novella, 'A Spell for Foolish Hearts' to the terrifying tension of the urban legend 'Have You Heard the One About Anamaria Marquez'.

D E S E N T R A L I S A S Y O N
Read a book by a Filipino author who is not Tagalog (i.e. Kapampangan, Bisaya, Ilonggo, Ilokano, Waray, etc.). I'm picking up Happily Ever After by Tif Marcelo for this prompt. I read her other book, Once Upon A Sunset, last year during Wikathon and I loved it.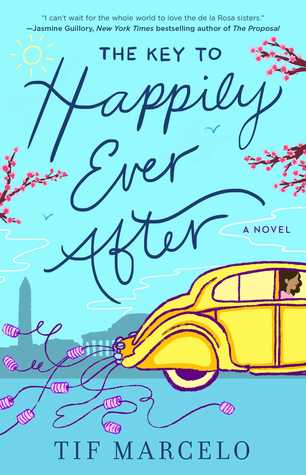 All's fair in love and business.
The de la Rosa family and their wedding planning business have been creating happily ever afters in the Washington, DC area for years, making even the most difficult bride's day a fairytale. But when their parents announce their retirement, the sisters—Marisol, Janelyn, and Pearl—are determined to take over the business themselves.
But the sisters quickly discover that the wedding business isn't all rings and roses. There are brides whose moods can change at the drop of a hat; grooms who want to control every part of the process; and couples who argue until their big day. As emotions run high, the de la Rosa sisters quickly realize one thing: even when disaster strikes—whether it's a wardrobe malfunction or a snowmageddon in the middle of a spring wedding—they'll always have each other.

B A Y L A N
Read a book by a Filipino author featuring the supernatural. I'll be reading Aru Shah and the End of Time by Roshani Chokshi for this prompt. I bought a copy last year for Wikathon but I wasn't able to get to it. I haven't read anything by Chokshi so I want to change that. I actually have her other books in my Wikathon tbr as well. I recommend Sugar and Spite by Gail Villanueva, Lalani of the Distant Sea by Erin Entrada Kelly, and The Bone Witch by Rin Chupeco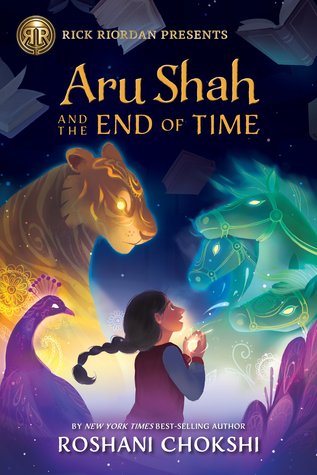 Twelve-year-old Aru Shah has a tendency to stretch the truth in order to fit in at school. While her classmates are jetting off to family vacations in exotic locales, she'll be spending her autumn break at home, in the Museum of Ancient Indian Art and Culture, waiting for her mom to return from her latest archeological trip. Is it any wonder that Aru makes up stories about being royalty, traveling to Paris, and having a chauffeur?
One day, three schoolmates show up at Aru's doorstep to catch her in a lie. They don't believe her claim that the museum's Lamp of Bharata is cursed, and they dare Aru to prove it. Just a quick light, Aru thinks. Then she can get herself out of this mess and never ever fib again.
But lighting the lamp has dire consequences. She unwittingly frees the Sleeper, an ancient demon whose duty it is to awaken the God of Destruction. Her classmates and beloved mother are frozen in time, and it's up to Aru to save them. The only way to stop the demon is to find the reincarnations of the five legendary Pandava brothers, protagonists of the Hindu epic poem, the Mahabharata, and journey through the Kingdom of Death. But how is one girl in Spider-Man pajamas supposed to do all that?

T A D H A N A
Read a romance novel by a Filipino author where both the main character and the love interest/s are Filipino. For this prompt, I'll be reading How She Likes It by Carla de Guzman. I recommend Keep the Faith by Ana Tejano and Iris After the Incident by Mina V. Esguerra. You can also check out romanceclassbooks' homepage for great recommendations.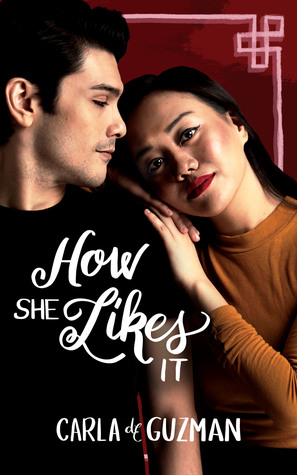 CEO-in-training, heiress and cosmetics company marvel Isabel Alfonso needs to hire an assistant.
She needs to hire someone who is smart and competent to arrange a trip to Shanghai for her to meet with potential business partners. She needs to learn how to let go of her cosmetics company, in order to take on the CEO role she's been groomed for her entire life. What she does not need to hire is a young single dad, last seen with her in bed as a one night stand.
Falling for Adam Sevilla is a complication that Isabel doesn't need. And with so much on the line, she can't afford to make any mistakes. Her choices are clear; head the family business and leave her company behind, or keep her business at the risk of losing everything. Isabel's always been smart. She'll figure it out. Right?

I L U S T R A D O
Read a book by a Filipino author featuring intellectuals, academics, or an academia setting. My pick for this prompt is The Silvered Serpents by Roshani Chokshi. This is the sequel to The Gilded Wolves which I haven't read yet. I can recommend My Heart Underwater by Laurel Flores Fantauzzo and Ignite the Stars by Maura Milan.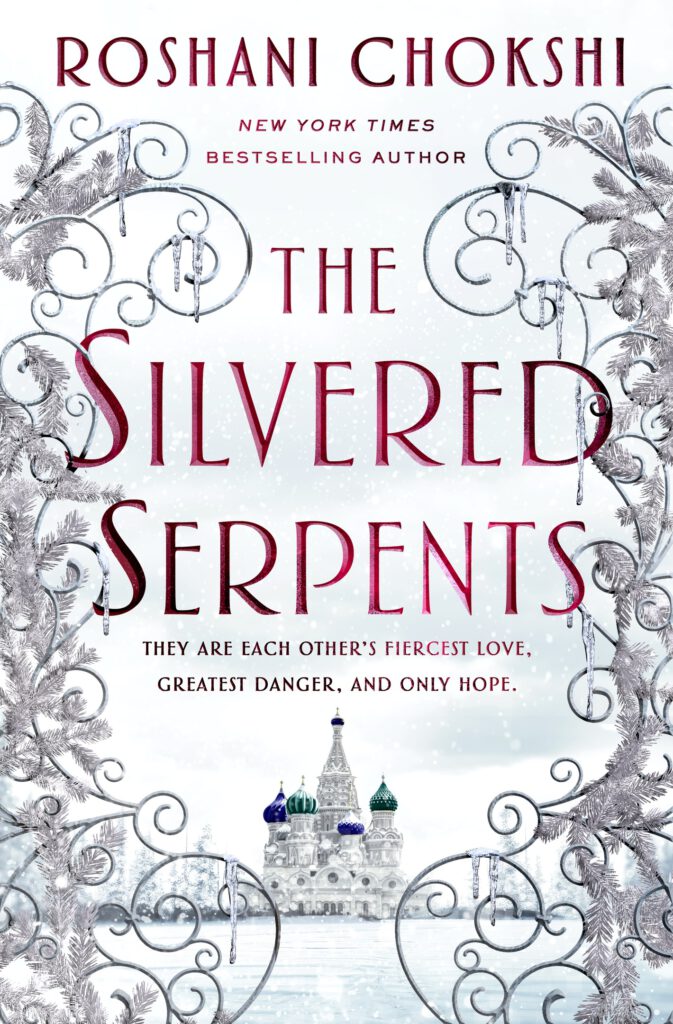 They are each other's fiercest love, greatest danger, and only hope.
Séverin and his team members might have successfully thwarted the Fallen House, but victory came at a terrible cost — one that still haunts all of them. Desperate to make amends, Séverin pursues a dangerous lead to find a long lost artifact rumoured to grant its possessor the power of God.
Their hunt lures them far from Paris, and into the icy heart of Russia where crystalline ice animals stalk forgotten mansions, broken goddesses carry deadly secrets, and a string of unsolved murders makes the crew question whether an ancient myth is a myth after all. As hidden secrets come to the light and the ghosts of the past catch up to them, the crew will discover new dimensions of themselves. But what they find out may lead them down paths they never imagined. A tale of love and betrayal as the crew risks their lives for one last job.

K A T I P U N A N
Read a book by a Filipino author featuring a secret society. I don't really have any idea what this book is all about but I've seen Kate's post recommending it so i'll be reading The Gilded Wolves by Roshani Chokshi for this prompt. The other participants are also reading either this book or the sequel. Vampires of Portlandia by Jason Tanamor, and Trese by Budjette Tan and Kajo Baldisimo.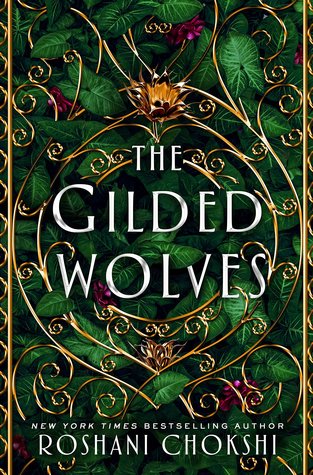 It's 1889. The city is on the cusp of industry and power, and the Exposition Universelle has breathed new life into the streets and dredged up ancient secrets. Here, no one keeps tabs on dark truths better than treasure-hunter and wealthy hotelier Séverin Montagnet-Alarie. When the elite, ever-powerful Order of Babel coerces him to help them on a mission, Séverin is offered a treasure that he never imagined: his true inheritance.
To hunt down the ancient artifact the Order seeks, Séverin calls upon a band of unlikely experts: An engineer with a debt to pay. A historian banished from his home. A dancer with a sinister past. And a brother in arms if not blood.
Together, they will join Séverin as he explores the dark, glittering heart of Paris. What they find might change the course of history–but only if they can stay alive.

B A L A N G I G A
Read a book by a Filipino author featuring imperialism. I have my copy of Blood and Sand by C.V. Wyk for quite a while now and it was also in my Wikathon tbr last year but I ended up not reading it. I think this year is the right time! For this prompt, I recommend Insurrecto by Gina Apostol and The Wolf of Oren-Yaro by K.S. Villoso.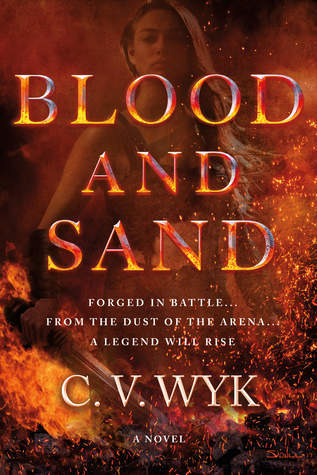 The action-packed tale of a 17-year-old warrior princess and a handsome gladiator who dared take on the Roman Republic—and gave rise to the legend of Spartacus…
Roma Victrix. The Republic of Rome is on a relentless march to create an empire―an empire built on the backs of the conquered, brought back to Rome as slaves.
Attia was once destined to rule as the queen and swordmaiden of Thrace, the greatest warrior kingdom the world had seen since Sparta. Now she is a slave, given to Xanthus, the Champion of Rome, as a sign of his master's favor. Enslaved as a child, Xanthus is the preeminent gladiator of his generation.
Against all odds, Attia and Xanthus form a tentative bond. A bond that will spark a rebellion. A rebellion that threatens to bring the Roman Republic to its end―and gives rise to the legend of Spartacus.

K A Y O D
Read a book by a Filipino author with an emphasis on the main character's livelihood, job, trade, etc. I'm planning on reading Vanessa Yu's Magical Paris Tea Shop by Roselle Lim. Her other book, Natalie Tan's Book of Luck and Fortune was a great read as well. I think The House That Lou Built by Mae Respicio, Smaller and Smaller Circles by F.H. Batacan are perfect for this prompt.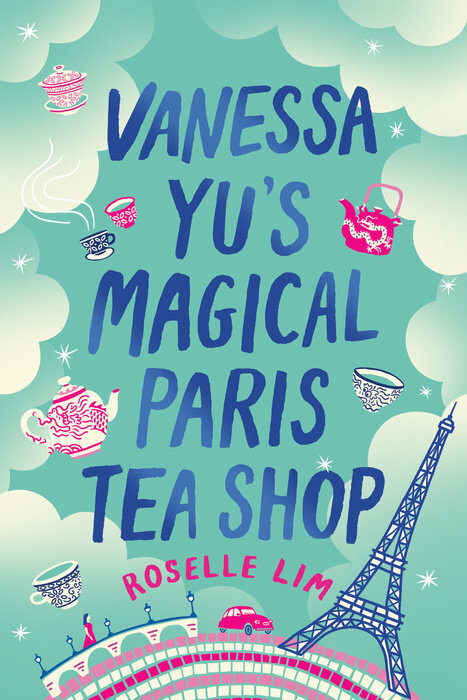 Vanessa Yu never wanted to see people's fortunes — or misfortunes — in tea leaves.
Ever since she can remember, Vanessa Yu has been able to see people's fortunes at the bottom of their teacups. To avoid blurting out their fortunes, she converts to coffee, but somehow fortunes escape and find a way to complicate her life and the ones of those around her. To add to this plight, her romance life is so nonexistent that her parents enlist the services of a matchmaking expert from Shanghai.
The day before her matchmaking appointment, Vanessa accidentally sees her own fate: death by traffic accident. She decides that she can't truly live until she can find a way to get rid of her uncanny abilities. When her eccentric aunt, Evelyn, shows up with a tempting offer to whisk her away, Vanessa says au revoir to America and bonjour to Paris. While working at Evelyn's tea stall at a Parisian antique market, Vanessa performs some matchmaking of her own, attempting to help reconnect her aunt with a lost love. As she learns more about herself and the root of her gifts, she realizes one thing to be true: knowing one's destiny isn't a curse, but being unable to change it is.

T U L A
Read a book by a Filipino author in verse. I realized that I haven't read a lot of books in verse by Filipino authors. For this prompt i'll be reading Turtle Under Ice by Juleah del Rosario. I highly recommend Jerry B. Gracio's Bagay Tayo and Hindi Bagay.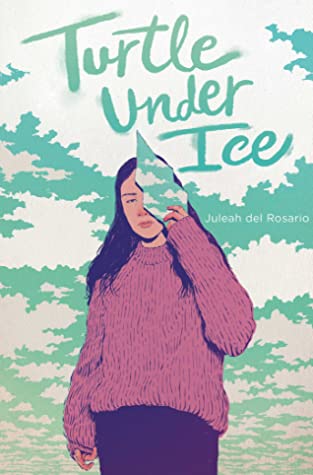 Rowena feels like her family is a frayed string of lights that someone needs to fix with electrical tape. After her mother died a few years ago, she and her sister, Ariana, drifted into their own corners of the world, each figuring out in their own separate ways how to exist in a world in which their mother is no longer alive.
But then Ariana disappears under the cover of night in the middle of a snowstorm, leaving no trace or tracks. When Row wakes up to a world of snow and her sister's empty bedroom, she is left to piece together the mystery behind where Ariana went and why, realizing along the way that she might be part of the reason Ariana is gone.
Haunting and evocative—and told in dual perspectives—Turtle Under Ice examines two sisters frozen by grief as they search for a way to unthaw.

Are you joining Wikathon too? What are some of the books on your TBR? Wishing you all a great day!
Always,