Hey guys! Belated Happy New Year, I guess? lol How have you been? How was the first days of 2020 treating you? I've been great and I'm trying to get back on reading and blogging as well. I know it's quite late for this post and actually I was considering not to share it anymore but I changed my mind. This week, I'll be sharing some of my 2019 reading and bookish recaps so bare with me.
I was able to read 100 books in 2019 which was crazy! It made it hard for me to pick just 10 books so I added five honorable mentions.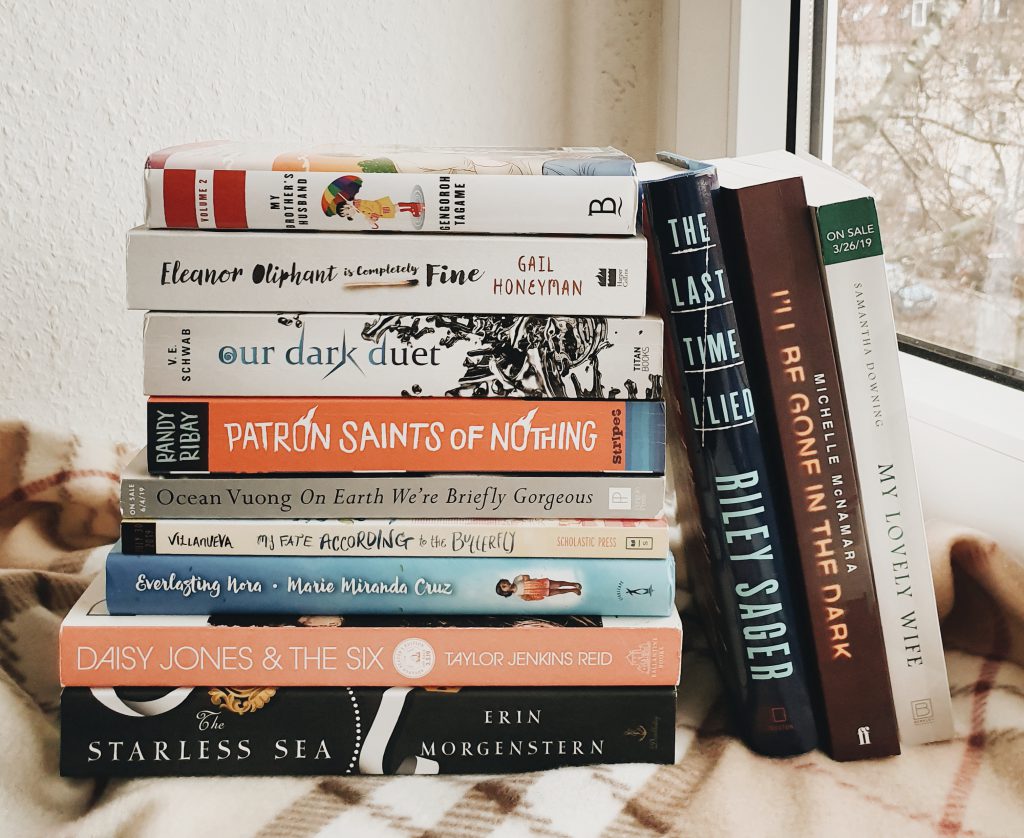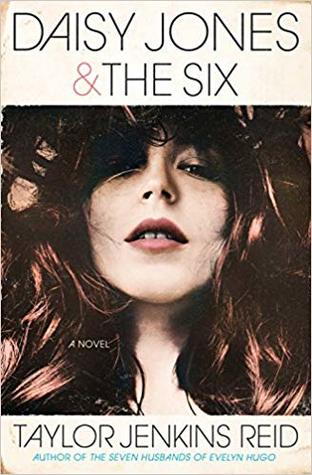 My Rating: ★★★★☆
"I am not going to sit around sweating my ass off just so men can feel more comfortable. It's not my responsibility to not turn them on. It's their responsibility to not be an asshole."
Daisy Jones is a very talented and beautiful woman who knows and does what she wants. The Six, led by Billy Dunne, is a remarkable band who is on the verge of success. Daisy and The Six cross paths and the result is undeniably genius. This book is set in the 70's and it follows the rise of Daisy Jones and The Six on becoming one of the most legendary bands in the world up to their infamous breakup.
This was my first read from Reid and I already admired her. I loved this book right from the start. She did a brilliant job writing believable characters and engaging story. The female characters in this book are my most favorites. They are captivating and very powerful. It's written in an interview format but not in a Q&A style which is really refreshing. This format might not be for everyone but it worked perfectly for me. It's interesting to read the characters perspectives both from their personal and professional lives. I liked that the author was able to cover some important issues about female body image and abortion. I want Daisy Jones and The Six to be real. Daisy Jones and The Six might be fictional but that doesn't stop me from loving this book. I definitely recommend it especially if the format doesn't bother you and you love the 70's rock scene.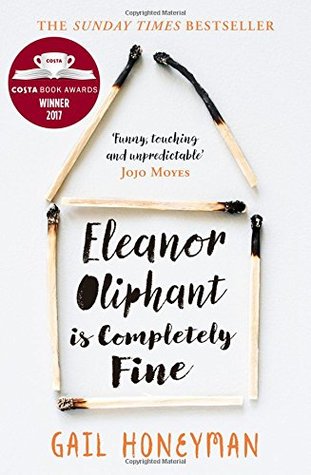 My Rating: ★★★★★
"Although it's good to try new things and to keep an open mind, it's also extremely important to stay true to who you really are."
Eleanor Oliphant is an accounting clerk who works all week, stays at home every Friday night enjoying her supermarket pizza and vodka, and wait for Monday to come. She's fine keeping her distance from the people around her until she finds her "soulmate" and at the same time, forms an unlikely friendship with one of her colleagues.
Eleanor is a fascinating and definitely a very memorable character. This book is written in her perspective which I really loved. We get to see what she sees and know what she thinks. She can be off-putting at times but still very relatable and realistic. I loved her humor and honesty. Her relationship with Raymond was so sweet and enjoyable to read. The author's writing is compelling and beautiful. I can't believe that this is her debut novel. This book is sad and painful to read at times but the author still managed to tell Eleanor's story in a lighter way (if that makes sense). There's also a mystery surrounding Eleanor's past which is slowly revealed throughout the book. I appreciated how the author handled mental health issues in this book. It's raw and very moving. I know that this book is not for everyone because you might love or hate Eleanor. But I'm pretty sure that you can relate to her in some ways. This book is about loneliness, unspoken sadness, friendship, and kindness.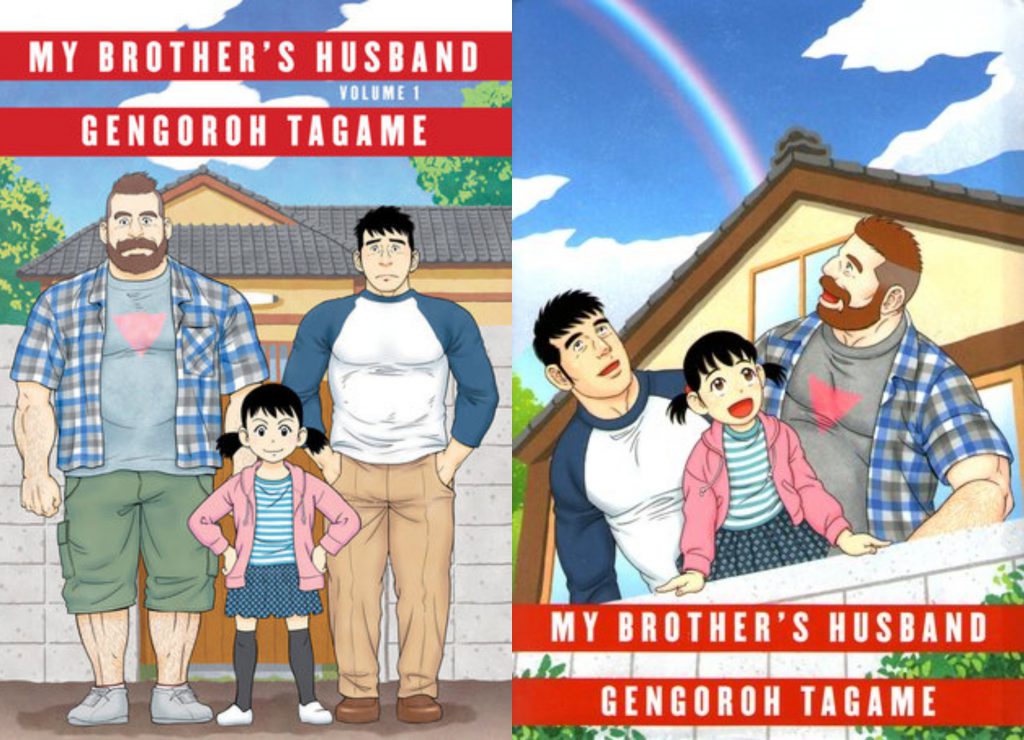 Vol 1 – My Rating: ★★★★☆
Vol 2 – My Rating: ★★★★★
Yaichi is a stay-at-home father who lives with his young daughter, Kana, in Tokyo. One day, Mike Flanagan appears on their doorstep and changes their lives. Mike is the widower of Yaichi's estranged gay twin, Ryoji. He wants to know more about Ryoji's past and to meet his family as well. Yaichi and Kana welcomes Mike eventhough Yaichi is quite hesitant at first.
This book made me cry. Aside from the beautiful illustrations, it was really interesting to read and know about the gay culture in Japan. Yaichi's character growth was very pleasing to read as well as the bond between Mike and Kana. This a very emotional and heartwarming story about family and acceptance. I will defnitely read this book again.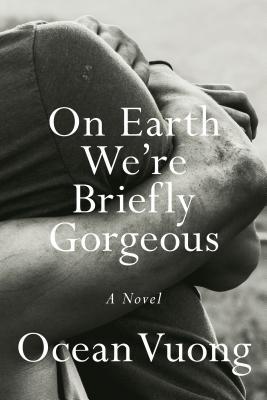 My Rating: ★★★★★
"We try to preserve life, even when we know it has no chance of enduring its body. We feed it, keep it comfortable, bathe it, medicate it, caress it, even sing to it. We tend to these basic functions not because we are brave or selfless but because, like breath, it is the most fundamental act of our species: to sustain the body until time leaves it behind."
This book is a letter from a son to a mother who cannot read and speak English. We get to know his family's stories including his grandmother and mother's struggles in Vietnam during the war, their journey to the U.S. as well as his life growing up as a gay Vietnamese immigrant in an all white community. This book is very raw and painful to read at times. I cried while reading it in the library and I was just in page 12 that time. It took a while for me to finish it because I wanted to savor every single word. I have also underlined a lot of lines in this book. A very moving, impactful and brilliant read.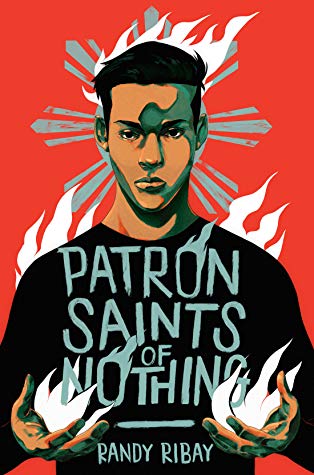 My Rating: ★★★★☆
"It strikes me that I cannot claim this country's serene coves and sun-soaked beaches without also claiming its poverty, its problems, its history. To say that any aspect of it is part of me is to say that all of it is part of me."
Jay is Filipino-American. He was born in the Philippines but his parents decided to move to America to have a better life. They only travel to Philippines for vacation. Jay learns that his cousin in the Philippines who he used to be close with was murdered as part of the Philippine government's war on drugs. No one in his family wants to tell him what exactly happened so he travels alone to the Philippines to find out.
Being represented in a book that's been published internationally is definitely a huge thing for me as a Filipino. Representation really matters. The characters are all complex, genuine, and have distinct voices. The writing is just superb. There were so many great lines in this book. The story is a work of fiction but everything in this book is happening in real life. I also liked that he didn't shy away from the real controversies and issues especially the taboo ones but didn't feel like one sided at the same time. Patron Saints of Nothing is an eye-opener, a very relevant and a must read. Read my full review here.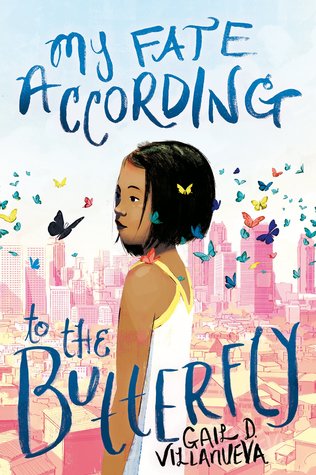 My Rating: ★★★★★
"But just because someone messes up doesn't automatically mean he's a bad person. Good people can make bad choices too."
Another book written by a Filipino author! This book is a middle grade fiction novel set in the Philippines. Sab, our main character, admires his father a lot. He inspires her to be an artist just like him. She believes everything he says including the one about the big black butterfly being an omen of death. When this butterfly appears and lands on her locket few days before her eleventh birthday, she knows that she has to make every second of her remaining life counts. She wants to celebrate her birthday with her entire family and friends but the problem is Ate Nadine, her older sister, and their father are not in speaking terms. Sab doesn't have any idea why so she and her bestfriend Pepper go on a little adventure. They start spying on Ate Nadine. Sab then discovers the real reason which turns out to be more darker than what she's expected.
The writing was impecable! The story is written in Sab's perspective and the author successfully managed to tell a story that has sensitive and intricate topics (such as mental health and substance abuse) in a way that is honest and effective yet very light and insightful. Aside from the war on drugs and corruption, colorism and colonial mentality were also mentioned in this book. I personally think that it's complicated to explain these kind of things to children but the author did it flawlessly. This book is an accurate portrayal of what is really happening in the Philippines. It's also a great introduction to Filipino culture because it shows not only the good but also the bad/ugly side. I cannot recommend this book enough! Read my full review here.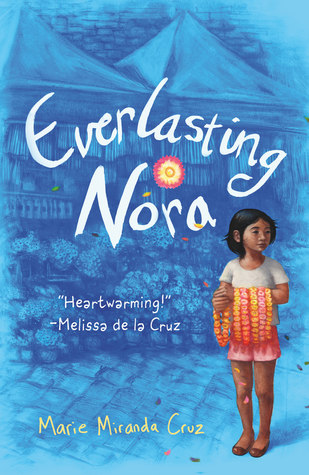 My Rating: ★★★★☆
"But then again, it might be a good reminder of what not to do for the sake of money, and how to never, ever again lose hope."
After a fire destroyed their home and took her father's life, Nora has to move to Manila North Cemetery with her mother. They live in her father's family mausoleum with very few personal belongings including her father's watch which is very important to her. She sells everlasting garlands and helps her mother with her laundry jobs. One day, her mother disappears and she is left alone. With the help of her friend, she takes the risk in order to find her mother.
2019 was really a great year for Filipino authors and book-lovers! I enjoyed reading this book so much. Nora is such a resilient and a very brave girl. I also liked Jojo, his grandmother, and the whole community where Nora lives. The whole story wasn't really that original but it's still remarkable. This book highlights the extreme poverty in the Philippines and as someone who was born and grew up in Manila and used to regularly visit the cemetery, I can definitely say that the representation in this book is on point. This is a middle-grade book but there are some parts that can be considered as too much for some kids so I think it's very important that the parents are present or at least guide their children while reading it.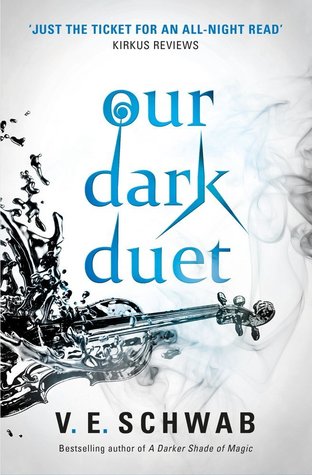 My Rating: ★★★★★
"People were messy. They were defined not only by what they'd done, but by what they would have done, under different circumstances, molded as much by their regrets as their actions, choices they stood by and those they wished they could undo. Of course, there was no going back—time only moved forward—but people could change. For worse. And for better."
This is the sequel to This Save Song. Nearly six months has passed and a lot of things has changed. August leads the FTF and continue protecting the humans of Verity. Meanwhile, Kate ends up in Prosperity and has become a monster hunter with the help of The Wardens. Kate finds her way back "home" after encountering a new terrifying monster lurking in the dark.
I was really pleased that I ended up loving this book. Most of the sequels I read last year were quite disappointing but Our Dark Duet is epic. I liked it even more than the first book. There were additional characters including a non-binary one and they're all amazing. Also, can we get a spinoff stories with The Wardens and Soro? Please! The new monster called Chaos Eater, who brings out the violence in people and feeds on the chaos, was insane. This book was definitely more bloody and action-packed. Schwab's writing is flawless and it never disappoints. It's one of the many reasons why I love her and her books. Morality is one of the themes in this book and I loved how she handled it flawlessly. The ending! I'm still processing it. It was poignant but inevitable. It hit me so hard that I ended up crying even after closing the book. I honestly can't think of any other way this book could have ended. This was a perfect and brilliant conclusion to the Monsters of Verity duology. I highly recommend it if you love books with fascinating concept, captivating complex characters, and engaging storyline.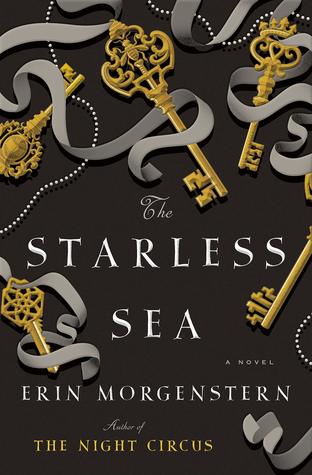 My Rating: ★★★★★
"Be brave," she says. "Be bold. Be loud. Never change for anyone but yourself. Any soul worth their star-stuff will take the whole package as is and however it grows. Don't waste your time on anyone who doesn't believe you when you tell them how you feel."
Erin Morgenstern finally blessed us with a new book. I've been waiting for it since I finished The Night Circus few years ago. I honestly don't know how to write a decent review for this book. I don't even know where to begin. I think all I can say regarding with what this book is a ll about is it follows the story of Zachary Ezra (which I think is a really awesome name and I'm considering it to be my future kid's name) who finds a mysterious book in the library which contains tales of a pirate, key collectors, acolytes, and a short story about his own childhood. He becomes very curious and eventually uncovers some clues that leads him to an ancient library hidden deep down the surface of the earth.
Okay. I think that will do it. It was really an amazing reading experience. It was like falling in a rabbit hole. The book is magical and the setting is extraordinary. I personally liked the author's writing style. It's poetic and elegant. I have read and loved The Night Circus but I think I love The Starless Sea more. But just a reminder, Morgenstern's books are not for everyone. I have some friends who didn't like her books and it's definitely okay. We all have different tastes so it's acceptable. I'm just really thankful that her style works for me.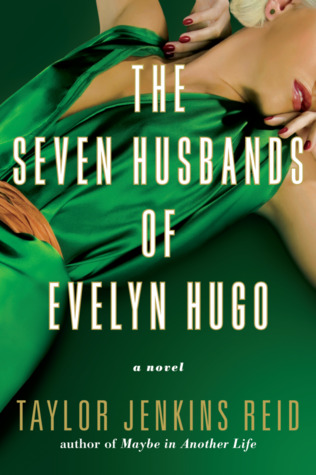 My Rating: ★★★★★
"Do yourself a favor and learn to grab life by the balls, dear. Don't be so tied up in trying to do the right thing when the smart thing is so painfully clear."
I can definitely say that Taylor Jenkins Reid is now one of my favorite authors. I've read 2 of her books this year and I loved them both.
Evelyn Hugo is an unremarkable 1950s Hollywood movie icon and she's finally ready to share the truth about her life. She chooses Monique Grant, an unknown magazine reporter, to write her autobiography. Monique agrees despite of her doubts and questions. She can't fathom why Evelyn has picked her instead of other famous reporters. Evelyn unfolds her story throughout the book and it was engrossing. She is not perfect but she's real and I admire her for that. I was amazed just like Monique. Speaking of Monique, she's also a wonderful character. And just like her, I was also surprised when Evelyn finally revealed her reason for choosing her. That was really a great twist. I loved the bi representation in this book as well. I thought it was well-written. I can't wait to read Reid's other books. *I listened to the audiobook
Honorable Mentions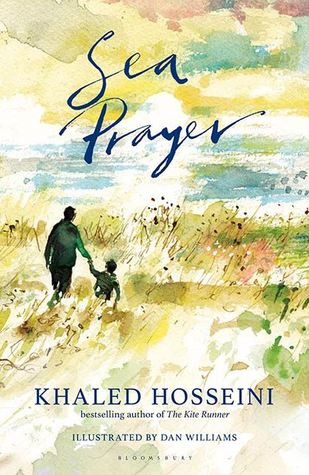 My Rating: ★★★★☆
I was in a bookstore when I spotted this book and I had no idea what it was about. All I knew was it's a short-story illustrated book. I read it while standing and finished it after 8 minutes.
The inspiration of the story was the photo of Alan Kurdi, a 3-year old boy who drowned in the sea while trying to reach safety in Europe from Syria in 2015. Just like the photo of Alan, this book has made me tear up. This isn't just the story of Alan. This is the story of all the refugees and their hopes in finding a safer place and better lives for their families. The watercolor illustrations by Dan Williams are beyond beautiful. I loved the changed of colors alongside the story. This was a very short read but it has a very huge impact and powerful message. A very quick read that will definitely stay with me for a very very long time.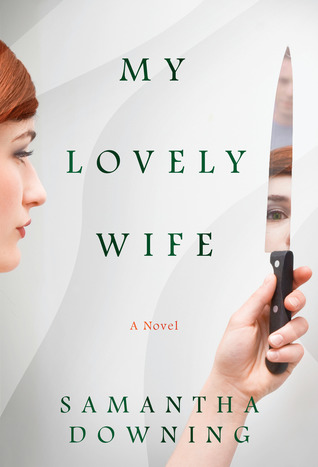 My Rating: ★★★★☆
"My feelings about this are conflicted. I want my kids to feel safe. I also want them to know how dangerous the world is."
This book is narrated by Millicent's husband whose name hasn't mentioned in the book. He is a tennis coach and she is a real estate agent. They are living in the suburb with their two teenage children. They eat dinner together and have movie nights. A happily married couple. A perfect family. What could go wrong? Well, you have to read the book for you to know.
This book grabbed my full attention right from the beginning. The chapters are short and end on cliffhangers which made this book addictive and a real page-turner. I thought it's clever to have the husband as the narrator. Sure I would love to know more about Millicent and read her thoughts but it was quite an interesting experience to see her through her husband's perspective. Both of them commit horrendous acts but it will still make the readers think who is really the evil one. Instead of focusing on bloody and gruesome details, the author gives us shocking twists and turns and disturbing yer satisfying ending which makes this a highly entertaining read. This was a very impressive debut novel. It's twisted, disturbing and clever. I'm looking forward on reading more of Samantha Downing's future works.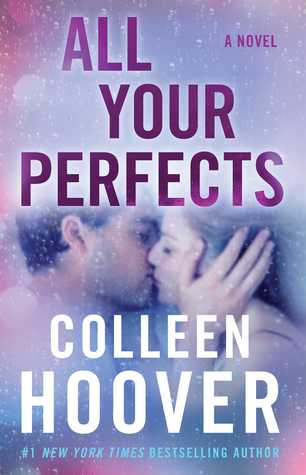 My Rating: ★★★★☆
"When you meet someone who is good for you, they won't fill you with insecurities by focusing on your flaws. They'll fill you with inspiration, because they'll focus on all the best parts of you."
The last time I read a CoHo book was in 2017 and it was Without Merit which was a disappointing read for me so I gave it a 2.5-star rating. I tried really hard not to set any expectations before reading All Your Perfects despite of all the hype and raving reviews on Goodreads. Thankfully, I ended up loving this book. We have Quinn and Graham who has been happily married for seven years. But now they're facing a huge challenge on their marriage which can either save or destroy both of them. I personally liked Quinn's character. She's flawed and imperfect but these made her so real. I felt her despair and pain. She's very brave and I really admired her. At first I thought Graham was too perfect until he did something that changed my whole thoughts about him. It was really a big no for me no matter how hard people try to justify it. I really appreciated CoHo for pointing out one specific insensitive joke we always read on social media especially on April Fools' Day that can be very hurtful to others. This was a painful read for me because I could relate to some of the events that happened in this book which brought back painful memories. CoHo always does this to me. We're all saying that communication is the key especially when you're in a relationship but there are times when it's just too hard to open up to your partner. I've been there before and eventhough I'm now way more better when it comes to opening up to my husband, it's still can be overwhelming sometimes. This was a beautiful and heartbreaking read. *I listened to the audiobook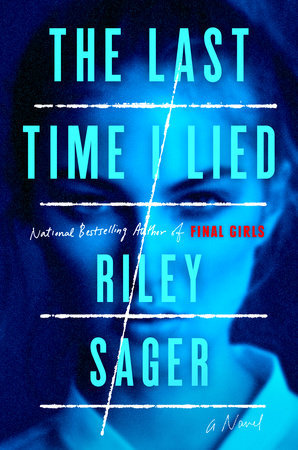 My Rating: ★★★★☆
"So much water. So much land. So many places to disappear."
Fifteen years ago, Emma's bunk mates at Camp Nightingale went missing. No one knows where they go that night or what happened to them and the last person who has seen them was Emma. She feels guilty about the incident and is still being haunted by it which shows on the subjects of her paintings. Meanwhile, the camp has been newly reopened and the owner has invited Emma to return as a paintin instructor. Emma takes it as an opportunity to find out what really happened to her friends. But what she finds out are more than what she's expecting.
I read Riley Sager's other book Final Girls back in 2017 and I really liked it. I loved reading books with unreliable narrator/s and this book is definitely right up my alley. The setting, a camp with dark backstory in the middle of the woods, is very athmospheric and it added a perfect amount of intensity in the story. The use of the game "two truths and a lie" was also clever. I think my only concern was the story dragged halfway through the book. It catched up towards the end though. The ending was definitely my most favorite part. I didn't see that twist coming! Overall, this was an unputdownable and gripping read.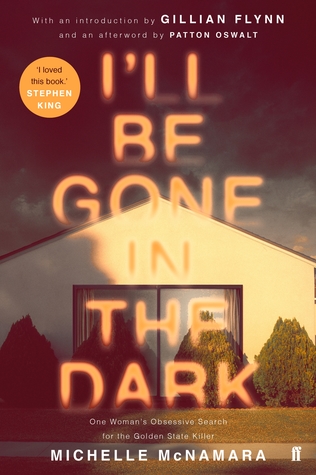 My Rating: ★★★★☆
"He loses his power when we know his face."
I have finally read this book. In case you didn't know, Joseph James DeAngelo aka the Golden State Killer committed more than 50 sexual assaults, at least 13 murders, and over 100 burglaries in California. He evaded the police and detectives and eventually disappeared. But McNamara, a true crime journalist and the creator of TrueCrimeDiary.com, was not giving up on finding the psychopath. Sadly, Michelle passed away in her sleep before she finished her book. With the help of Paul Haynes, who worked with McNamara with the research, and Billy Jensen, an investigative journalist, this book was finally completed and published last year. Few days after her death, the Golden State Killer was caught. I was one of the million people who felt relieved when I heard about the news about the GSK. This book is not only about the GSK but also about the victims and their families. We also get a glimpse of McNamara's personal life and how her obsession with true crime stories started. Reading this book was not easy. There were a lot of sensitive and terrifying scenes. I was expecting all of these stuff so it wasn't a problem for me. I actually like watching true crime documentaries. I admire McNamara's dedication and she's no doubt an astounding writer! This is such an impressive true crime novel which I highly recommend to fellow true crime fans out there.
---
If you're still reading this, thank you so much! Sorry it was quite long. How was your reading in 2019? What books made it to your top ten favorites last year? Have a great week ahead of you! ♥
Always,