Hey guys! Still remember me? Wow! It's been a long time. But first of all, Happy New Year to all of you! My 2018 wasn't perfect at all but there were so much small fun and memorable things that happened which were enough for me to call 2018 an incredible year. And I do hope you also had a fantastic year despite of all the annoying life challenges and all. But hey, we survived so yey to us! Anyway, let's now talk about books!
I read a total of 57 books in 2018. My goal was to read 10 books so I totally nailed it! Haha! Here are my top ten favorites in no particular order.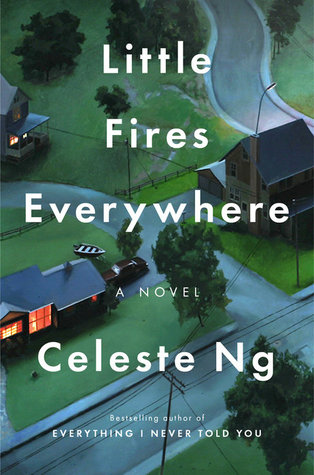 "Sometimes you need to scorch everything to the ground, and start over. After the burning the soil is richer, and new things can grow. People are like that, too. They start over. They find a way."
My Rating : ★★★★☆
This was my very first read from Celeste Ng and I loved it so much! The story is set in a picture perfect suburb in Cleveland featuring two women who have different dreams, beliefs, ways of living, and choices. There are quite a handful of characters but they're all very distinct and interesting. The author covers pretty much all of their backstories and it wasn't confusing for me at all. My favourite is definitely Izzy. Aside from her good taste of music (*ahem* Tori Amos), I admire her determination and beliefs at a very young age. The writing is just wow! Simple yet effective and convincing. The narration/transiition of POVs was perfectly done as well. The author beautifully handled some important topics in the story such as racism, abortion, and adoption. The ending felt a little convenient in my opinion but overall, this was a brilliant and very thought-provoking read. It's really important to get in to this book without reading the synopsis. Highly recommended! I'm also excited about the TV adaptation of this book!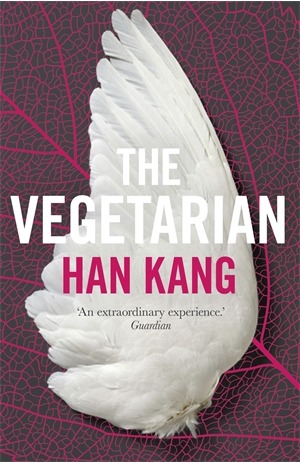 "Life is such a strange thing, she thinks, once she has stopped laughing. Even after certain things have happened to them, no matter how awful the experience, people still go on eating and drinking, going to the toilet and washing themselves – living, in other words. And sometimes they even laugh out loud. And they probably have these same thoughts, too, and when they do it must make them cheerlessly recall all the sadness they'd briefly managed to forget."
My Rating : ★★★★☆
I was acually expecting to read a story about a person who turned Vegetarian and the experiences throughout the transition. But this book is so much more about that! This book is told in three parts with three different perspectives. I was a little confused in the beginning of the second chapter because of the change in POV and thought that this book has three different short stories. My fault because I don't read book synopsis. I honestly don't know what to say or how to describe my feelings about this book up until now. It is beautifuly disturbing! Is that even possible? Well, yes! Han Kang's writing is undeniably brilliant. You might end up lost after reading this book (which what I still am right now) but I don't feel any regrets. Instead, I am happy and thankful that I have read this book. This is a very moving and thought-provoking read.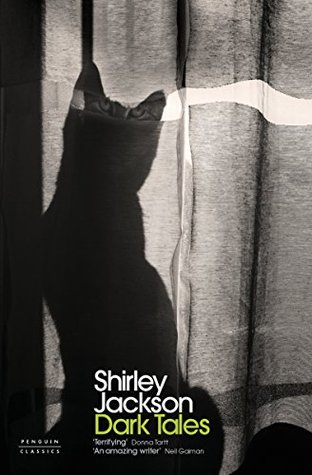 3. Dark Tales
by Shirley Jackson
My Rating : ★★★★☆
"She knew that if she asked her husband to take her to a movie, or out for a ride, or to play gin rummy, he would smile at her and agree; he was always willing to do things to please her, still, after ten years of marriage. An odd thought crossed her mind: she would pick up the heavy glass ashtray and smash her husband over the head with it."
This is a collection of 17 dark and disturbing short stories by the Queen of Gothic Horror. I read three of her books in 2018 and this is definitely my favorite. The twists were really fascinating. Some of them were quite predictable but still wonderfully done. There's no denying that Jackson was a very gifted author. It's impressive how she turns simple stories into unusual, dark and suspenseful ones. My personal favorites are The Possibility of Evil, Jack the Ripper, All She Said Was Yes, What A Thought, Home, and The Summer People. This collection is a perfect introduction to Jackson's works.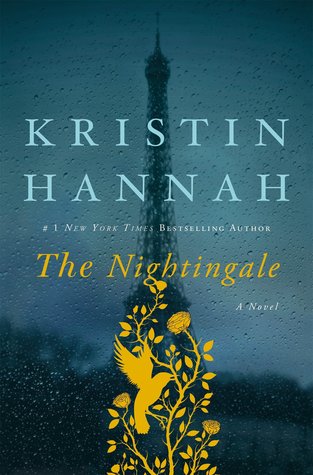 "But love has to be stronger than hate, or there is no future for us."
My Rating : ★★★★★
This book tells the story of two sisters, Vianne and Isabelle, and their survival during the Second World War in France. I loved that it's written in dual perspectives. We get to see the differences between the two protagonists, their stories and principles. I loved and admired both of them! This was my very first book by Hannah and I really loved her writing style. It's so utterly captivating! This book is too painful to read but also addicting at the same time. I cried so much especially towards the end. This book reminds me why I love reading historical fiction novels. So powerful and inspiring! I highly recommended it.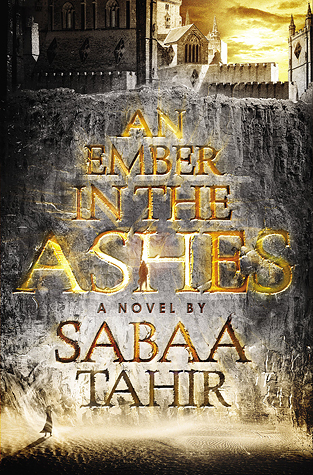 "Fear can be good, Laia. It can keep you alive. But don't let it control you. Don't let it sow doubts within you. When the fear takes over, use the only thing more powerful, more indestructible to fight it: your spirit. Your heart."
My Rating : ★★★★☆
Out of the three books in this series, An Ember in the Ashes is my most favorite. By the way, I'm quite proud of myself for reading this series last year and now I have to wait patiently because the fourth book's expected publication date is in 2020.
I honestly wasn't expecting much from this book despite of all the hypes surrounding it. I learned my lessons about hype books. After 3 years of collecting dust in my shelves, Joyce and I decided to finally read it. I couldn't believe that I waited that long. I got hooked right away. The characters live in a brutal world inspired by the ancient Rome. Although the world building seems promising, I felt like there were something missing and I'm hoping to learn more about it in the next books. As for the characters, this book has interesting ones. I personally didn't connect that much with Laia, one of the main characters. She somehow reminded me of Juliette (from Taharah Mafi's Shatter Me series) which I found a little annoying. Elias and Helene were definitely my favorite characters in this book and yes, I will ship them until the very end. The Commandant freaked the hell out of me! Her character is very well-written, in my opinion. The author's writing style is pretty impressive. I wanted to say that this book was an easy read because it was a real page-turner but there were some scenes (especially the brutal ones) that were quite hard for me to read so I ended up putting it down and take a break. My least favorite would be the "love-square" (yep, not triangle) in this book. I personally am not a fan of it. Overall, this was an exciting and a gripping YA Fantasy novel.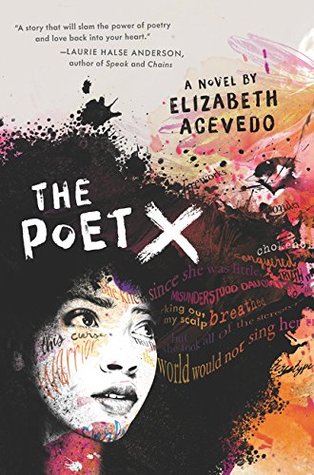 6. The Poet X
by Elizabeth Acevedo
"I only know that learning to believe in the power of my own words has been the most freeing experience of my life. It has brought me the most light. And isn't that what a poem is? A lantern glowing in the dark."
My Rating : ★★★★☆
A very powerful and thought-provoking story written in verse featuring a young POC female protagonist. To say this book is brilliant is an understatement. Others might find it hard to connect with the story or the characters because of the format of this book but it worked perfectly for me. Xiomara, our protagonist, has a strong personality and I really liked her. She's real, flawed and very talented. I personally can relate to her situation and most of her thoughts because I've been through the same during my younger years. I would also like to mention the teen romance in this book. It's very sweet and beautifully written. Read my full review here.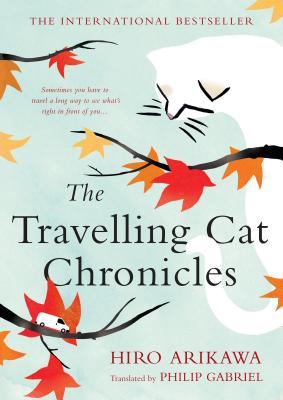 "When an animal's life is over, it rests where it falls, and it often seems to me that humans are such worriers, to think of preparing a place for people to sleep when they are dead. If you have to consider what's going to happen after you die, life becomes doubly troublesome."
My Rating : ★★★★★
Satoru is travelling around Japan to visit his old friends and hoping to find a new home for his beloved cat, Nana. Nana is confused by Satoru's plan but at the same time, enjoying the road trip. As the story deepens, we learn more about Satoru, his past, and his reason why he can't keep Nana anymore.
The story is written mostly from the Nana's perspective which I totally enjoyed reading. I liked his attitude and the way he perceives humans as well as other animals. He can be very mean but he is smart, charming, loyal, and brave. For me, he is perfect. I also adore Satoru and his positive attitude. He is very kind and a good friend.
This book was translated from Japanese by Philip Gabrielle, who was also behind the English translations of some Haruki Murakami's books. The writing is simple yet astounding. Although the plot is nothing extraordinary, I can assure you that this book offers so much more. It's a tale of hope, trust, kindness, and unconditional love. I have been warned so many times that this book will make me cry and it did (especially the last 20 pages) but it also made me smile. There's nothing I didn't love about this book! A very moving and heartfelt story that will definitely stay with me forever. A must read if you'll ask me.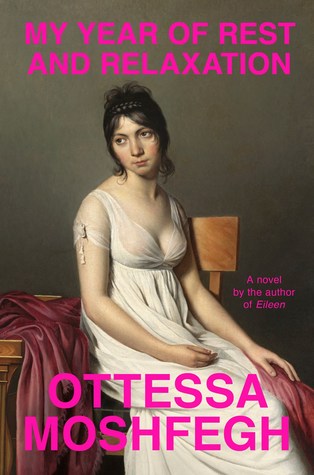 "Oh, sleep. Nothing else could ever bring me such pleasure, such freedom, the power to feel and move and think and imagine, safe from the miseries of my waking consciousness."
My Rating : ★★★★☆
This book is about an unnamed young, beautiful, and rich woman who decides to hibernate for one year. She is hoping that by doing this, she will become a new, better person and forget all her heartbreaking memories.
This is definitely one of the books that I still think about up until now. I read this in July last year. This is not a book for everyone but I'm really happy that I ended up loving it. Read my full review here.

"So love is like a test, but in what sense? To what end? Who was carrying out the test? But I think I did believe that love had immense power to unearth all that was good in us, refine us and reveal to us the better versions of ourselves."
My Rating : ★★★★☆
The book tells the story of a Nigerian married couple named Yejide and Akin. They're both successful, sophisticated and modern. But both of their families live by tradition and having children is a part of it as well as polygamy. Yejide and Akin have agreed that polygamy is not for them. But after years of being married with no children, Akin's family forces him to have a second wife so he can have children. Pressured and desperate, Yejide and Akin are willing to do everything to have a baby which eventually causes a huge turmoil in their marriage.
This was a very emotional read! I'm not entirely sure why but somehow, stories about motherhood or pregnancy have a special place in me. This book is written in alternating points of view of Yejide and Akin which worked out so perfectly. Plus the plot twists (which were all pretty shocking to me) make the story more engrossing. The very first thing that I noticed was the author's style of writing. It took me some time to get used to the narration but once I did, I couldn't stop reading. It's unique and totally beautiful. There were many painful events that happened in the story and I actually cried quite a lot while reading. Some Nigerian traditions such as the rituals during and after giving birth, the mythical "abiku" child, and folktales are also present in this book which I found really fascinating. Stay With Me is a thought-provoking and deeply moving read. I'm happy to have read this book and I hope you'll take some time to check it out if you haven't already.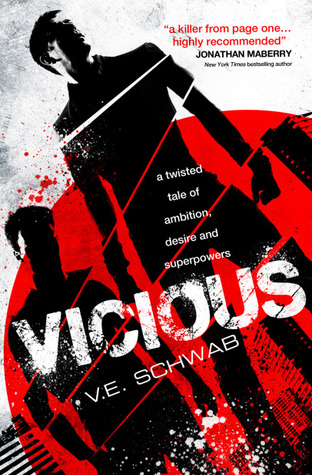 10. Vicious
by V.E. Schwab
"Plenty of humans were monstrous, and plenty of monsters knew how to play at being human."
My Rating : ★★★★★
My last read in 2018! You all know by now that I admire and adore V.E. Schwab. But I have to admit that after reading the Shades of Magic trilogy, I was quite nervous and scared to read her other books eventhough I have them on my shelves already. Probably because I was afraid that they will not be as good as the SoM BUT I was wrong. Vicious is just as amazing as SoM!
This book is about two best friends who have some "brilliant" ideas about a very interesting yet vicious experiment. (See what I did there? Haha!) The story jumps back and forth and is told in different points of view which you will think is confusing but it is not. Schwab is an expert when it comes to that! The characters (and their backstories) are all messed-up but still amazing. They are truly captivating and memorable. Also, I've already added Victor Vale on my book boyfriend list right after reading his name. Schwab's writing style and concept are undeniably genius. This book will make you think of what exactly makes someone a hero or a villain. I cannot wait to read Vengeful!
---
There you have it, guys! You can check all the books I read in 2018 here. Feel free to leave your Top 10 Favorites of 2018 link on the comment below. Have a great day!
Always,