Hey guys! Is it too late to talk about the best books I read in 2017? I don't think so. I wasn't able to reach my reading goal (which was 60), BUT I read a couple of great books so it was totally okay with me. PLUS, I was on an incredible vacation late last year.
Out of 57 books I read, I only picked 10 favorites to keep this list short. So without further ado, here are the books that I absolutely enjoyed and loved! (in no particular order)

"What really knocks me out is a book that, when you're all done reading it, you wish the author that wrote it was a terrific friend of yours and you could call him up on the phone whenever you felt like it. That doesn't happen much, though."
I didn't expect that I will love this book so much and boy, I adore Holden Caulfield. I got hooked and didn't want to say goodbye to him. I enjoyed reading his perspective and totally can relate myself to some of his "struggles" especially during my highschool days. This book doesn't work to everyone but I was glad that it worked for me. You can read my full review here.
Rating : 5/5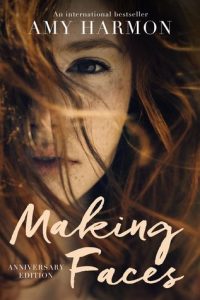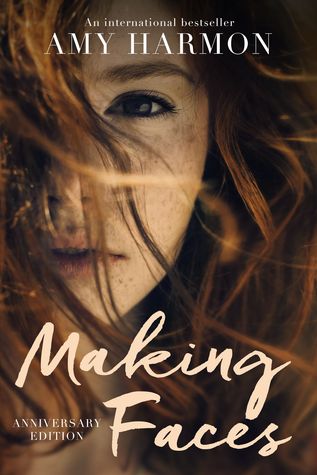 "True beauty, the kind that doesn't fade or wash off, takes time. It takes incredible endurance. It is the slow drip that creates the stalactite, the shaking of the Earth that creates mountains, the constant pounding of the waves that breaks up the rocks and smooths the rough edges. And from the violence, the furor, the raging of the winds, the roaring of the waters, something better emerges, something that would have otherwise never existed. And so we endure. We have faith that there is purpose. We hope for things we can't see. We believe there are lessons in loss, power in love, and that we have within us the potential for a beauty so magnificent, our bodies can't contain it."
My first Amy Harmon book. This is a heartbreaking, very inspiring and an incredible story of friendship, hope and unconditional love. A story about loss and self-acceptance. I cried so many times while reading this book. I love Harmon's writing style and the characters are all relatable. I honestly cannot write a decent review for this book because I am getting quite emotional just thinking about the story so go read this book, guys. You will not regret it.
Rating : 5/5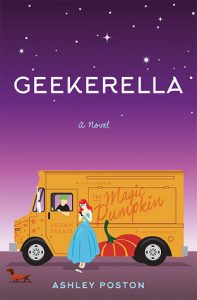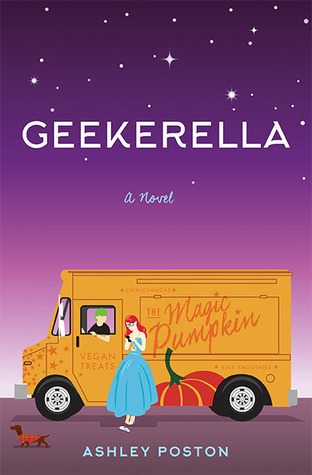 "Never give up on your dreams, and never let anyone tell you that what you love is inconsequential or useless or a waste of time. Because if you love it? If that OTP or children's card game or abridged series or YA book or animated series makes you happy?
That is never a waste of time. Because in the end we're all just a bunch of weirdos standing in front of other weirdos, asking for their username."
"We're all geeks here!" I love everything about this book. The modern geeky Cinderella retelling, the humors, fandoms, and the characters including Frank the dog. There were so many relatable things in this book. I laughed, got so upset and shed some tears while reading. So much feels! There were no dull moments and the writing style is superb. This is definitely one of my favorite Cinderella retellings. It's a very fast and adorable read with unforgettable characters.
Rating : 4.5/5
"Jay and I were both giggling now, like little kids, but his next, and final, question made the laugh stick in my throat. "When will I die?" This time the planchette gave a different answer. It whizzed around the board aimlessly once again before clearly spelling out seven letters: T-O-N-I-G-H-T"
This book has one of the most creepiest first chapters I've ever read. And even though I got hooked immediately, I had to stop once in a while to calm myself down and look around me. To be honest, I got a little lot scared (and it definitely gave me some sleepless nights) to continue but the story was really intriguing.
I have a short review here in case you want to know more about my thoughts. You can also find my review of Charlotte Says, the prequel of Froyen Charlotte, in that post.
My Rating : 4.5/5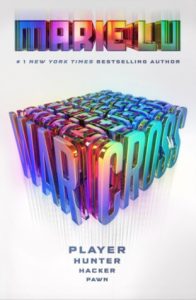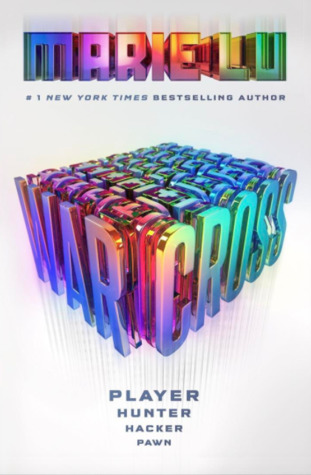 "Every locked door has a key. Every problem has a solution."
My first ever Marie Lu read! Not a perfect 5-star read but I totally enjoyed reading this book. I love that this book has a very diverse cast of characters. From different ethnicities to LGBTQ+ community and not to mention a character with disability. Emika, our protagonist, is such a bad-ass. Her rainbow dyed hair, sleeve tattoos and the fact that she is a very skilled hwith technology (she's a hacker and a good one). What's not to love? The author introduced us to a fascinating futuristic world written in her beautiful writing. It makes me want to visit this world and play Warcross.
I cannot wait for the sequel! I want more of Emika! You can read my full review here.
Rating : 4/5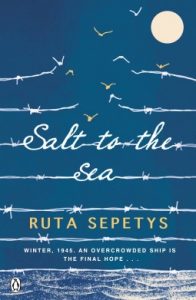 "Killers aren't always assassins. Sometimes, they don't even have blood on their hands."
My very first Sepetys read and definitely not my last. This book follows the story of four young individuals each from different countries coming together with one goal – to survive. Gripping and heartwrenching story. I had no knowledge about the sinking of Wilhelm Gustloff so I was shocked when I've learned about it. I did quite a lot of research just to learn more about it and it's probably one of the terrible things I've read about. I am confident to say that Sepetys is truly an amazing author/storyteller. I love how she tells the story. The chapters are very short but all of the things that you need to know are there. She doesn't sugar-coat things. She's brutally honest which I think is very important. One of my favorites is the author's note at the end.
Rating : 4.5/5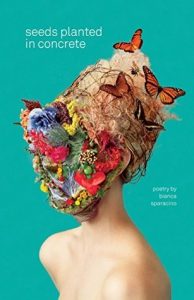 "Be alone. Eat alone, take yourself on dates, sleep alone. In the midst of this you will learn about yourself. You will grow, you will figure out what inspires you, you will curate your own dreams, your own beliefs, your own stunning clarity, and when you do meet the person who makes your cells dance, you will be sure of it, because you are sure of yourself."
I personally love the cover of this book and I was so thrilled when Ms. Bianca asked me if she can send me a copy. This is such a beautiful collection of poetry. Reading the author's words feels like listening and talking to a friend. This is a perfect read when you're feeling down and you need something to cheer you up or you need some encouragements. I still re-read some of my favorite entries until now. Very empowering and definitely a must read even if you're not into poetry.
Rating : 5/5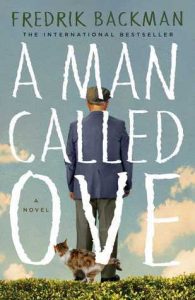 "To love someone is like moving into a house," Sonja used to say. "At first you fall in love in everything new, you wonder every morning that this is one's own, as if they are afraid that someone will suddenly come tumbling through the door and say that there has been a serious mistake and that it simply was not meant to would live so fine. But as the years go by, the facade worn, the wood cracks here and there, and you start to love this house not so much for all the ways it is perfect in that for all the ways it is not. You become familiar with all its nooks and crannies. How to avoid that the key gets stuck in the lock if it is cold outside. Which floorboards have some give when you step on them, and exactly how to open the doors for them not to creak. That's it, all the little secrets that make it your home."
This book made laugh so hard and cry much harder. Ove has a very special place in my heart just like Carl Fredricksen (from the Pixar movie Up). No matter how arrogant or mean they are, I cannot help not to love them. This book is originally written in Swedish (En man som heter Ove) and was published in English in 2013. This such a beatiful and emotional read. There are so many great lines/quotes in this book. The audiobook edition is wonderful as well.
Rating : 4.5/5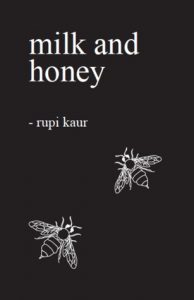 "i want to apologize to all the women i have called beautiful
before i've called them intelligent or brave
i am sorry i made it sound as though
something as simple as what you're born with
is all you have to be proud of
when you have broken mountains with your wit 
from now on i will say things like
you are resilient, or you are extraordinary
not because i don't think you're beautiful
but because i need you to know
you are more than that"
I knew already that I'll end up loving milk and honey right after I read the first page. I love everything about this book. The cover, illustrations and words. They're so perfect. It covers huge topics like rape, love, lost, moving on and feminism. Most of my favorites are from the loving and healing chapters. This book reminds us to love ourselves before anyone or anything else. Such a powerful and inspiring read.
Rating : 5/5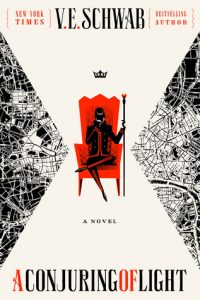 "Everyone thinks I have a death wish, you know? But I don't want to die – dying is easy. No, I want to live, but getting close to death is the only way to feel alive. And once you do, it makes you realize that everything you were actually doing before wasn't actually living. It was just making do. Call me crazy, but I think we do the best living when the stakes are high."
THIS FINALE! I finished reading A Conjuring of Light few weeks ago and until now, I am still lost for words. It took me awhile to finish reading because I honestly did not want this trilogy to end. This book continues directly where the second book, A Gathering of Shadows, ended. We meet the original characters and some new ones. We get to know more about each of their backstories. As usual, Schwab's writing style is astounding. Perfect mix of drama, action, and romance. I really loved this trilogy so much! Hands down to Victoria Schwab for this masterpiece! Sorry for the messy mini review but yeah! Best trilogy ever!
Rating : 5/5
---
There you go! Have you read any from these? What were some of your favorite reads last year? Feel free to share the link of your post below.
Awlays,