Genre : Fiction, Romance, YA Contemporary
Published on : May 2, 2019
Publisher : Stripes Publishing
add to goodreads | buy your copy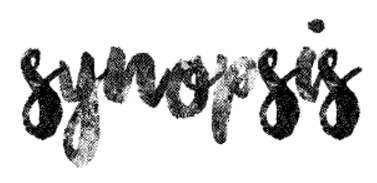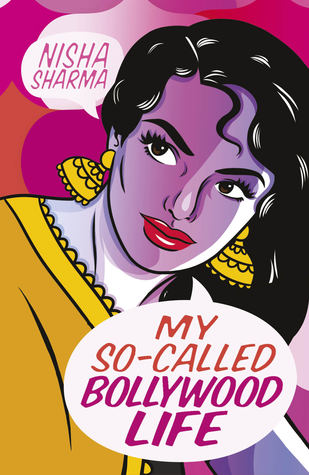 Winnie Mehta was never really convinced that Raj was her soulmate, but their love was written in the stars. Literally, a pandit predicted Winnie would find the love of her life before her 18th birthday, and Raj meets all of the qualifications. Which is why Winnie is shocked to return from her summer at film camp to find her boyfriend of three years hooking up with Jenny Dickens. Worse, Raj is crowned chair of the student film festival, a spot Winnie was counting on for her film school applications. As a self-proclaimed Bollywood expert, Winnie knows this is not how her perfect ending is scripted.
Then there's Dev, a fellow film geek, and one of the few people Winnie can count on to help her reclaim control of her story. Dev is smart, charming, and challenges Winnie to look beyond her horoscope to find someone she'd pick for herself. But does falling for Dev mean giving up on her prophecy, and her chance to live happily ever after? To get her Bollywood-like life on track, Winnie will need a little bit of help from fate, family, and of course, a Bollywood movie star. (via Goodreads)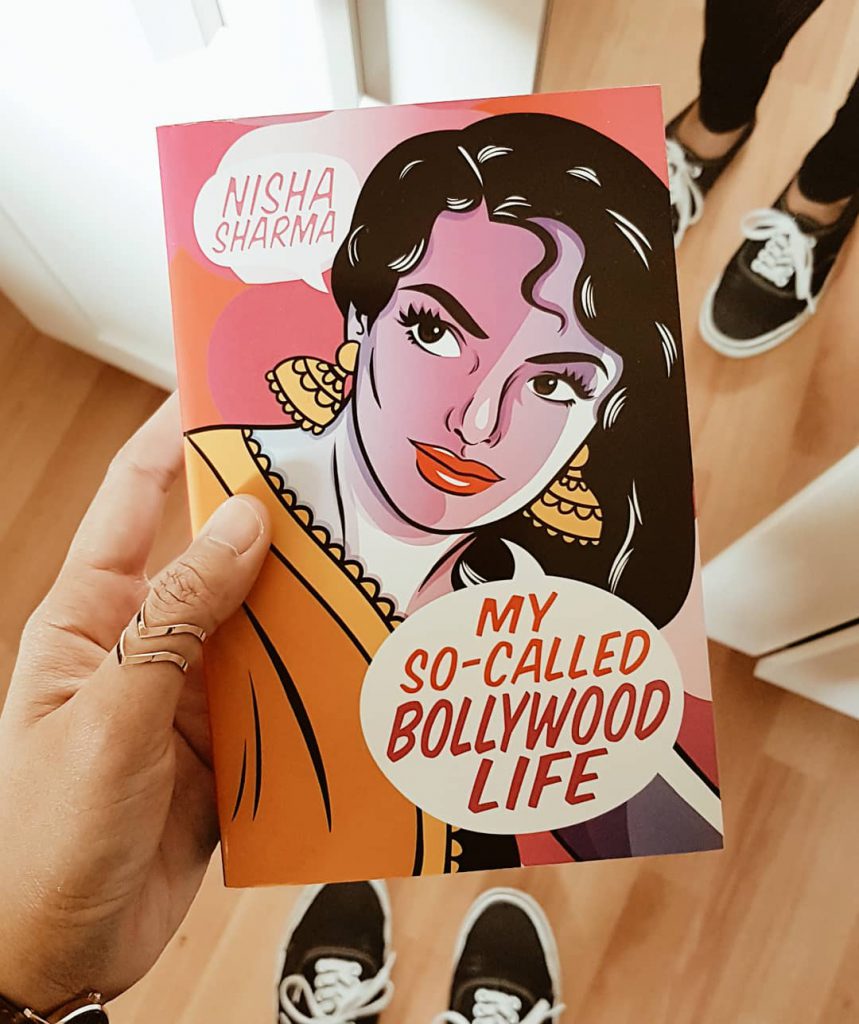 Huge thanks to Stripes Publishing for sending me a free physical copy. This did not affect my overall opinion of the book.
Vaneeta "Winnie" Mehta believes that she is destined to be with Raj, a guy whose name starts with an R who will give her a silver bracelet, just like what the pandit's prediction. But everything falls apart when he cheated on her while they were on a break. (Ross??? Haha!) What she will do now to have the happy ending she ever want?
I do have mixed feelings about the protagonist. I admired her passion and for being very ambitious. I also liked that she embraces their family traditions and beliefs which is quite refreshing to read. Her relationship with her family was also enjoyable to read and I can't blame her for being a hopeless romantic. But on the other hand, I didn't agree with some of her decisions and actions. But that's just me.
This book made me want to check out some of the Bollywood movies especially those with Shah Rukh Khan. I haven't really watched any Bollywood films so the references were quite hard for me to follow but the author gave enough details about them. I also ended up googling some of the names. I thought this was a great introduction to Bollywood and I would definitely get back to this book for film recommendations. There's a movie list at the end of the book together with short summaries which I really appreciated.
This book is heavy on romance which was cute but can be too cheesy at times but I still enjoyed it. I liked how the author handled the concept of destiny vs. free will in this book. FYI, I believe in destiny. Although the story is predictable, has the rom-com tropes, and wasn't that original, it's still a delightful read. Perfect summer read.
My Rating : ★★★☆☆
---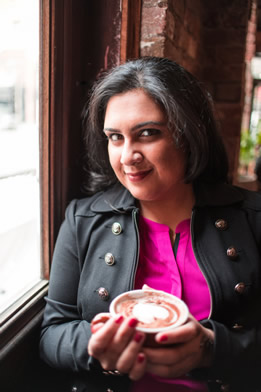 ABOUT THE AUTHOR
Nisha Sharma is the author of the YA novel My So-Called Bollywood Life, and the adult contemporary romance The Takeover Effect. Her writing has been praised in NPR, Cosmopolitan, Teen Vogue, Buzzfeed, Hypable and more. Nisha credits her father for her multiple graduate degrees, and her mother for her love of Shah Rukh Khan and Jane Austen. She lives in New Jersey with her Alaskan husband, her cat Lizzie Bennett and her dog Nancey Drew.
WEBSITE : https://www.nisha-sharma.com