I first read about Notion on book twitter and it looks very interesting so I have decided to give it a try. In a nutshell, Notion is an online workspace where you can plan, write, and organize a lot of stuff.
I started making my page on my phone which was not very easy. If you have a desktop/laptop, I advice you to do it there. It can be a little overwhelming at first which is totally normal. I played a LOT with the templates, tried all of them, and watched tutorial videos on Notion's YouTube channel. If you want you can also subscribe to their newsletter for some helpful tips. I'm using the personal one which is for free. I have the Notion app both on my desktop and mobile phone for easy access. This post is not sponsored by Notion and I'm not an affiliate, I just genuinely love and enjoy using it. You can find some of my templates down below so feel free to use them. Let's get to it.
My Homepage
My homepage is divided into four parts/columns; At A Glance, Personal, Books, and Content Manager.
At A Glance
This is basically for my to-do list, appointments, and important dates. I also have the weekly and monthly view. My to-do dump is for the things I want to do but I'm not sure when I will do it.
Personal
I have recently added this column. I still do my daily journal on my Jibun Techo notebook but I thought adding a journal page here is still a must especially if I need to journal real quick and I'm outside. I don't bring my Techo with me always so this is perfect. I can transfer or copy what I write here to my Techo.


Books
This column is pretty simple and self-explanatory. I am still in the process of cataloging the books I own and I think it will still take long for me to finish it. For the reading log, I am using Crini's spreadsheet. You can get it here.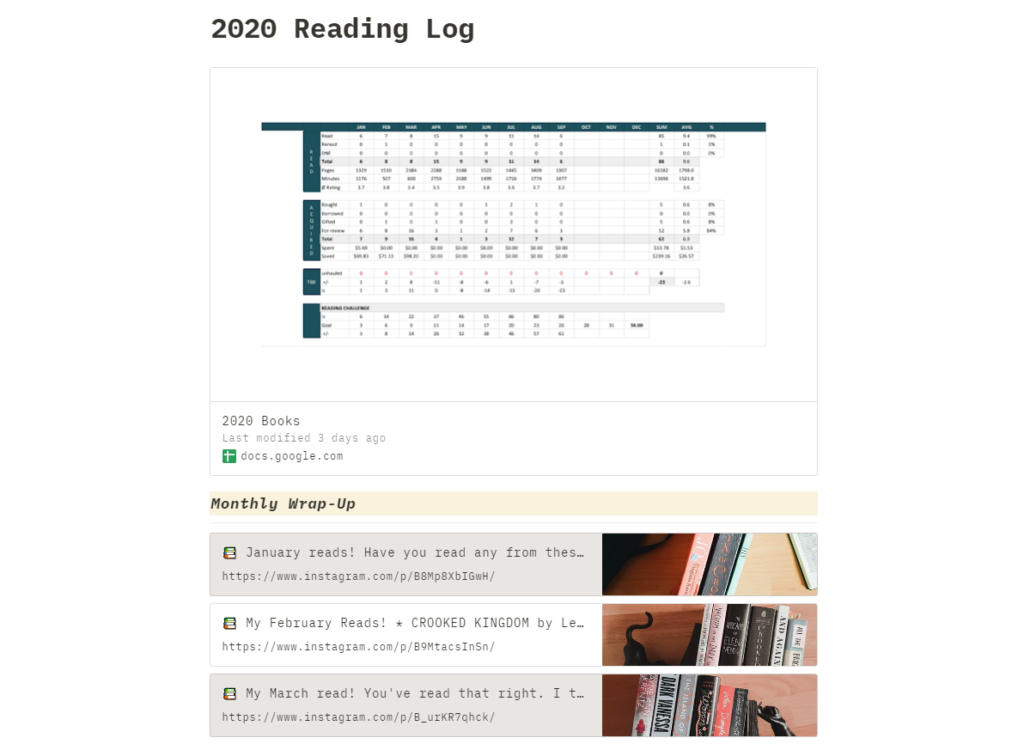 Content Manager
The last column is designated for my content planning and tracking for my bookstagram and blog.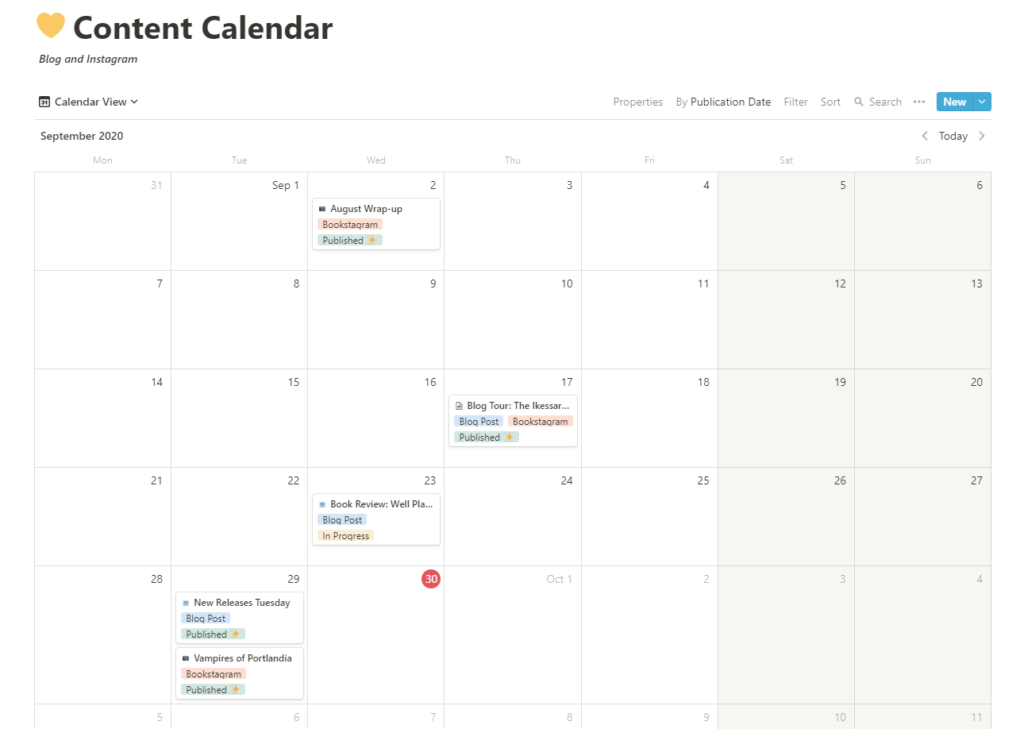 My Templates
There you have it. I have been using Notion for almost two weeks now and I am still learning a lot. But if you have any questions, feel free to ask. I'll try my best to answer them.
Always,