Happy September! I always get excited during this month because summer is ending and fall is coming. I don't know about you but fall is the best season for me. The not-so-cold weather paired with a hot beverage and a good book? Perfection.
Let's get started so you can make some space on your bookshelf for these new releases.
* This post contains affiliate links. If you choose to purchase after clicking a link, I may receive a commission at no extra cost to you.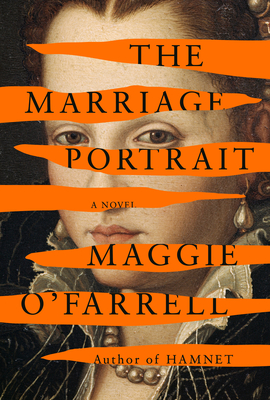 Florence, the 1550s. Lucrezia, third daughter of the grand duke, is comfortable with her obscure place in the palazzo: free to wonder at its treasures, observe its clandestine workings, and to devote herself to her own artistic pursuits. But when her older sister dies on the eve of her wedding to the ruler of Ferrara, Moderna and Regio, Lucrezia is thrust unwittingly into the limelight: the duke is quick to request her hand in marriage, and her father just as quick to accept on her behalf.
Having barely left girlhood behind, Lucrezia must now make her way in a troubled court whose customs are opaque and where her arrival is not universally welcomed. Perhaps most mystifying of all is her new husband himself, Alfonso. Is he the playful sophisticate he appeared to be before their wedding, the aesthete happiest in the company of artists and musicians, or the ruthless politician before whom even his formidable sisters seem to tremble?
As Lucrezia sits in constricting finery for a painting intended to preserve her image for centuries to come, one thing becomes worryingly clear. In the court's eyes, she has one duty: to provide the heir who will shore up the future of the Ferranese dynasty. Until then, for all of her rank and nobility, the new duchess's future hangs entirely in the balance.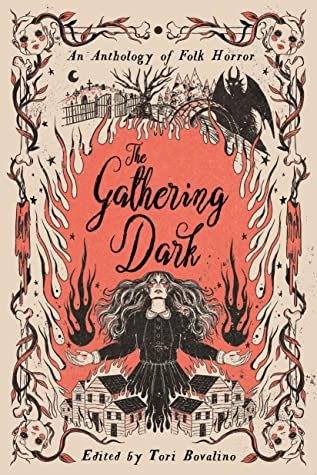 Urban legends and folktales are given new life in this collection of 13 spine-tingling stories from a stellar line-up of critically acclaimed authors.
A cemetery full of the restless dead. A town so wicked it has already burned twice, with the breath of the third fire looming. A rural, isolated bridge with a terrifying monster waiting for the completion of its summoning ritual. A lake that allows the drowned to return, though they have been changed by the claws of death. These are the shadowed, liminal spaces where the curses and monsters lurk, refusing to be forgotten.
Hauntings, and a variety of horrifying secrets, lurk in the places we once called home. Written by New York Times bestselling, and other critically acclaimed, authors these stories shed a harsh light on the scariest tales we grew up with.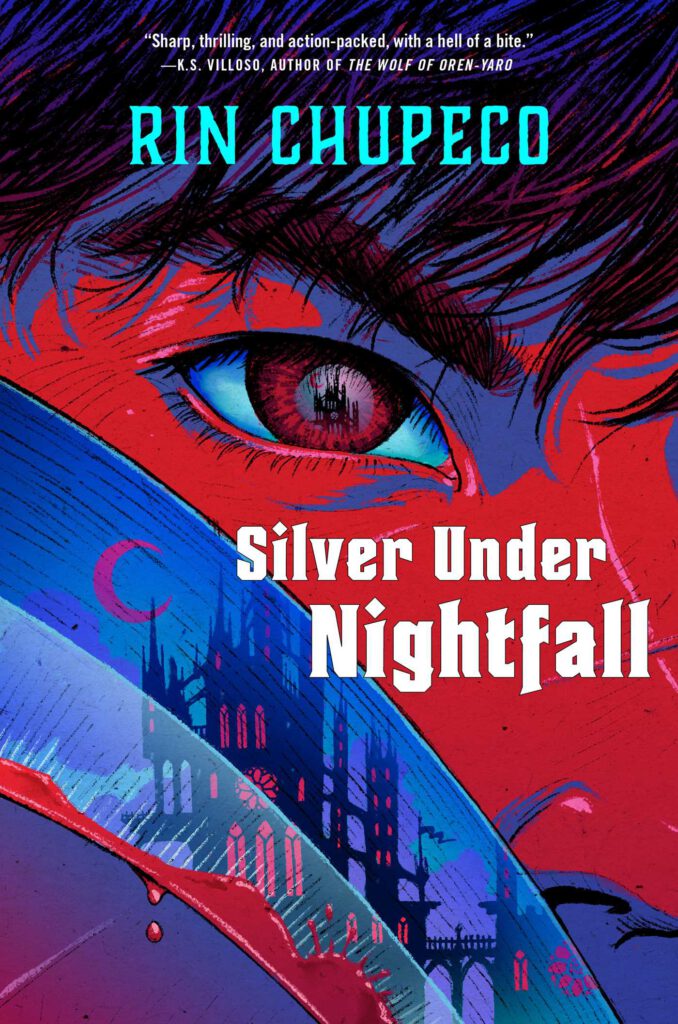 Remy Pendergast is many things: the only son of the Duke of Valenbonne (though his father might wish otherwise), an elite bounty hunter of rogue vampires, and an outcast among his fellow Reapers. His mother was the subject of gossip even before she eloped with a vampire, giving rise to the rumors that Remy is half-vampire himself. Though the kingdom of Aluria barely tolerates him, Remy's father has been shaping him into a weapon to fight for the kingdom at any cost.
When a terrifying new breed of vampire is sighted outside of the city, Remy prepares to investigate alone. But then he encounters the shockingly warmhearted vampire heiress Xiaodan Song and her infuriatingly arrogant fiancé, vampire lord Zidan Malekh, who may hold the key to defeating the creatures—though he knows associating with them won't do his reputation any favors. When he's offered a spot alongside them to find the truth about the mutating virus Rot that's plaguing the kingdom, Remy faces a choice.
It's one he's certain he'll regret.
But as the three face dangerous hardships during their journey, Remy develops fond and complicated feelings for the couple. He begins to question what he holds true about vampires, as well as the story behind his own family legacy. As the Rot continues to spread across the kingdom, Remy must decide where his loyalties lie: with his father and the kingdom he's been trained all his life to defend or the vampires who might just be the death of him.
What happens when fantasy tears through the screen of the everyday to wake us up? Could that waking be our end?
In Bliss Montage, Ling Ma brings us eight wildly different tales of people making their way through the madness and reality of our collective delusions: love and loneliness, connection and possession, friendship, motherhood, the idea of home. From a woman who lives in a house with all of her ex-boyfriends, to a toxic friendship built around a drug that makes you invisible, to an ancient ritual that might heal you of anything if you bury yourself alive, these and other scenarios reveal that the outlandish and the everyday are shockingly, deceptively, heartbreakingly similar.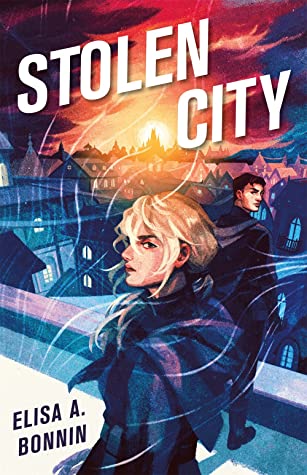 The city of Leithon is under Imperial occupation and Arian Athensor has made it her playground.
In stealing magical artifacts for the Resistance, bounding over rooftops to evade Imperial soldiers, and establishing herself as the darling thief of the underground, Arian lives a life wrapped in danger and trained towards survival. She'll steal anything for the right price, and if she runs fast enough, she can almost escape the fact that her mother is dead, her father is missing, and her brother, Liam, is tamping down a wealth of power in a city that has outlawed magic.
But then the mysterious Cavar comes to town with a job for the twins: to steal an artifact capable of ripping the souls from the living–the same artifact that used to hang around the neck of Arian's mother. Suddenly, her past is no longer buried under adrenaline but intimately tied to the mission at hand, and Arian must face her guilt and pain head-on in order to pull off the heist.
As Arian and Cavar infiltrate the strongest fortress in Leithon and Liam joins the Resistance as their resident mage, the twins find themselves embroiled in court politics and family secrets, and the mission becomes more than just another artifact theft. The target is now the Imperial rule, and Arian will go to any length necessary to steal her city back.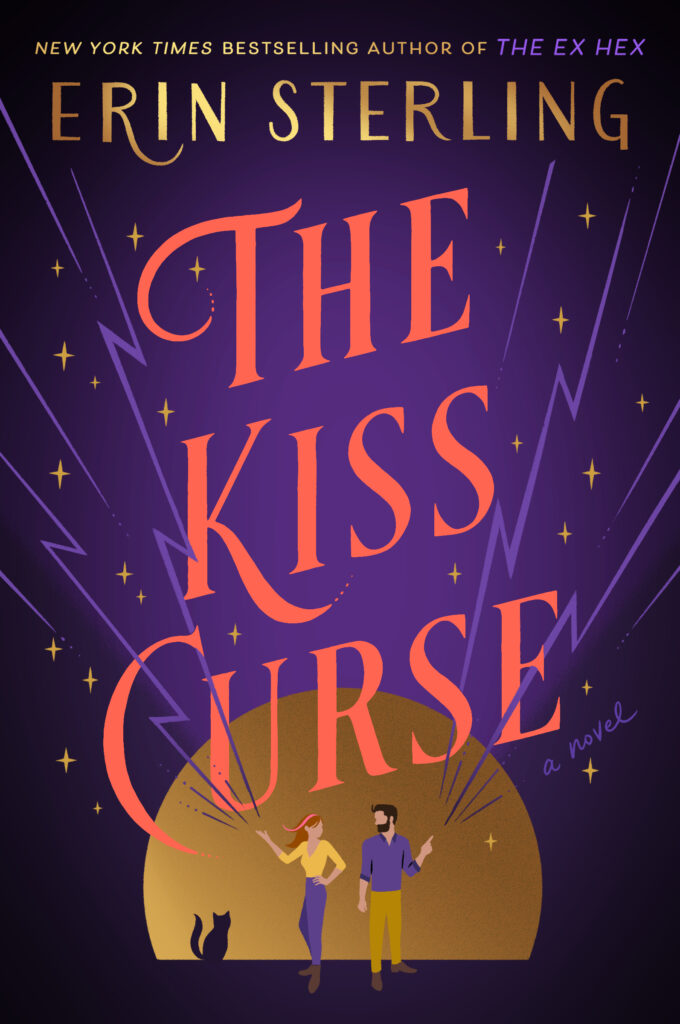 Welcome to Spooky Season!! The follow-up to Erin Sterling's New York Times bestselling hit The Ex Hex features fan favorite Gwyn and the spine-tinglingly handsome Wells Penhallow as they battle a new band of witches and their own magical chemistry.
Gwyn Jones is perfectly happy with her life in Graves Glen. She, her mom, and her cousin have formed a new and powerful coven; she's running a successful witchcraft shop, Something Wicked; and she's started mentoring some of the younger witches in town. As Halloween approaches, there's only one problem—Llewellyn "Wells" Penhallow.
Wells has come to Graves Glen to re-establish his family's connection to the town they founded as well as to make a new life for himself after years of being the dutiful son in Wales. When he opens up a shop of his own, Penhallow's, just across the street from Something Wicked, he quickly learns he's gotten more than he bargained for in going up against Gwyn.
When their professional competition leads to a very personal—and very hot—kiss, both Wells and Gwyn are determined to stay away from each other, convinced the kiss was just a magical fluke. But when a mysterious new coven of witches come to town and Gwyn's powers begin fading, she and Wells must work together to figure out just what these new witches want and how to restore Gwyn's magic before it's too late.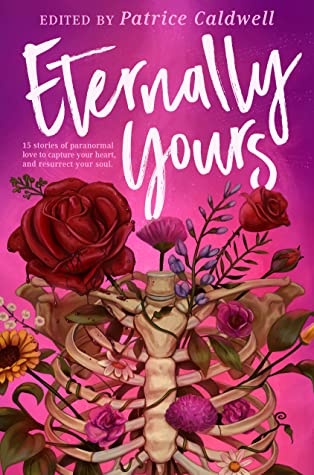 Vampires and merpeople, angels and demons—the paranormal is full of unusual beings. The stories in this anthology imagine worlds where the only thing more powerful than the supernatural, is love.
Contributors include: Kalynn Bayron (Cinderella Is Dead); Kendare Blake (Three Dark Crowns); Kat Cho (Wicked Fox); Melissa de la Cruz (Blue Bloods); Sarah Gailey (When We Were Magic); Hafsah Faizal(We Hunt the Flame); Chloe Gong (These Violent Delights); Alexis Henderson (The Year of the Witching); Adib Khorram (Darius the Great Is Not Okay); Anna-Marie McLemore (When the Moon Was Ours, The Mirror Season); Casey McQuiston (Red, White, and Royal Blue; One Last Stop); Sandhya Menon (When Dimple Met Rishi); Akshaya Raman (The Ivory Key); Marie Rutkoski (The Winner's Curse); Julian Winters (Running With Lions; Right Where I Left You)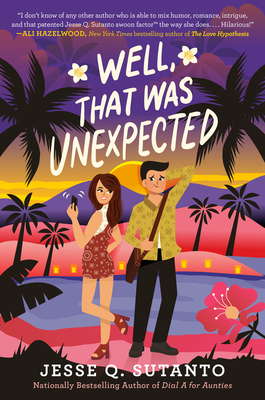 An outrageous, laugh-out-loud YA rom-com about a girl who's whisked from LA to her mother's native Indonesia to get back to her roots and finds herself fake-dating the son of one of the wealthiest families there, from the author of Dial A for Aunties.
After Sharlot Citra's mother catches her in a compromising position, she finds herself whisked away from LA to her mother's native Indonesia. It'll be exactly what they both need. Or so her mother thinks.
When George Clooney Tanuwijaya's father (who is obsessed with American celebrities) fears he no longer understands how to get through to his son, he decides to take matters into his own hands.
To ensure that their children find the right kind of romantic partner, Sharlot's mother and George's father do what any good parent would do: they strike up a conversation online, pretending to be their children.
When the kids find out about their parents' actions, they're horrified. Not even a trip to one of the most romantic places on earth could possibly make Sharlot and George fall for each other. But as the layers peel back and the person they thought they knew from online is revealed, the truth becomes more complicated. As unlikely as it may seem, did their parents manage to find their true match after all?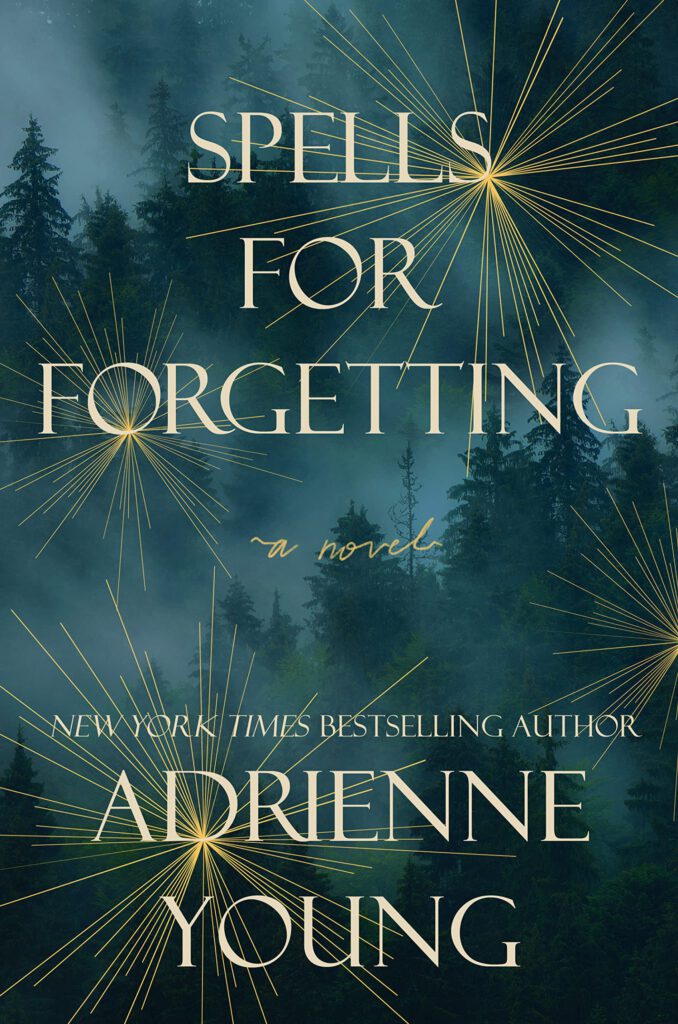 Emery Blackwood's life changed forever the night her best friend was found dead and the love of her life, August Salt, was accused of murdering her. Years later, she is doing what her teenage self swore she never would: living a quiet existence on the misty, remote shores of Saoirse Island and running the family's business, Blackwood's Tea Shoppe Herbal Tonics & Tea Leaf Readings.
But when the island, rooted in folklore and magic, begins to show signs of strange happenings, Emery knows that something is coming. The morning she wakes to find that every single tree on Saoirse has turned color in a single night, August returns for the first time in fourteen years and unearths the past that the town has tried desperately to forget.
August knows he is not welcome on Saiorse, not after the night everything changed. As a fire raged on at the Salt family orchard, Lily Morgan was found dead in the dark woods, shaking the bedrock of their tight-knit community and branding August a murderer. When he returns to bury his mother's ashes, he must confront the people who turned their backs on him and face the one wound from his past that has never healed—Emery.
The town has more than one reason to want August gone, and the emergence of deep betrayals and hidden promises spanning generations threaten to reveal the truth behind Lily's mysterious death once and for all.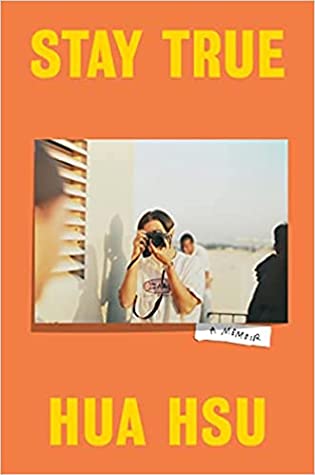 In the eyes of eighteen-year-old Hua Hsu, the problem with Ken–with his passion for Dave Matthews, Abercrombie & Fitch, and his fraternity–is that he is exactly like everyone else. Ken, whose Japanese American family has been in the United States for generations, is mainstream; for Hua, the son of Taiwanese immigrants, who makes 'zines and haunts Bay Area record shops, Ken represents all that he defines himself in opposition to. The only thing Hua and Ken have in common is that, however they engage with it, American culture doesn't seem to have a place for either of them.
But despite his first impressions, Hua and Ken become friends, a friendship built on late-night conversations over cigarettes, long drives along the California coast, and the textbook successes and humiliations of everyday college life. And then violently, senselessly, Ken is gone, killed in a carjacking, not even three years after the day they first meet.
Determined to hold on to all that was left of one of his closest friends–his memories–Hua turned to writing. Stay True is the book he's been working on ever since. A coming-of-age story that details both the ordinary and extraordinary, Stay True is a bracing memoir about growing up, and about moving through the world in search of meaning and belonging.