Happy Pub Day! Better late than never, i guess. Here are some of the new releases I can't wait to read! Are they on your list too?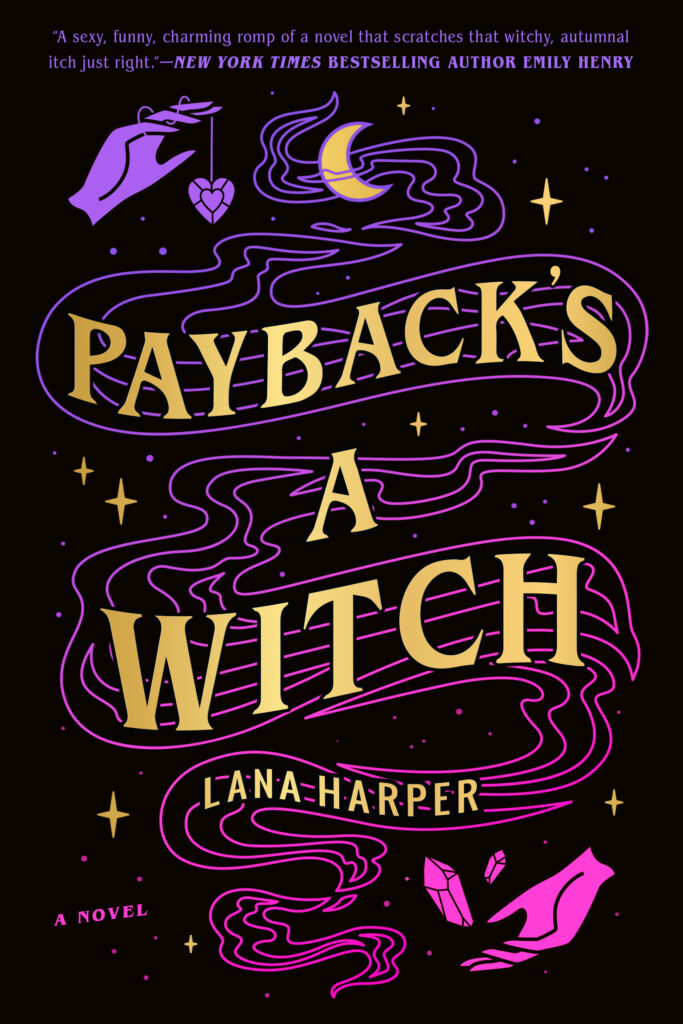 Payback's a Witch by Lana Harper | October 5
Emmy Harlow is a witch but not a very powerful one—in part because she hasn't been home to the magical town of Thistle Grove in years. Her self-imposed exile has a lot to do with a complicated family history and a desire to forge her own way in the world, and only the very tiniest bit to do with Gareth Blackmoore, heir to the most powerful magical family in town and casual breaker of hearts and destroyer of dreams.
But when a spellcasting tournament that her family serves as arbiters for approaches, it turns out the pull of tradition (or the truly impressive parental guilt trip that comes with it) is strong enough to bring Emmy back. She's determined to do her familial duty; spend some quality time with her best friend, Linden Thorn; and get back to her real life in Chicago.
On her first night home, Emmy runs into Talia Avramov—an all-around badass adept in the darker magical arts—who is fresh off a bad breakup . . . with Gareth Blackmoore. Talia had let herself be charmed, only to discover that Gareth was also seeing Linden—unbeknownst to either of them. And now she and Linden want revenge. Only one question stands: Is Emmy in?
But most concerning of all: Why can't she stop thinking about the terrifyingly competent, devastatingly gorgeous, wickedly charming Talia Avramov?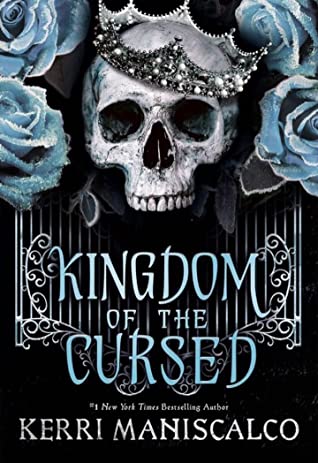 Kingdom of the Cursed (Kingdom of the Wicked #2) by Kerri Maniscalco | October 5
One sister.
Two sinful princes.
Infinite deception with a side of revenge…Welcome to Hell.
After selling her soul to become Queen of the Wicked, Emilia travels to the Seven Circles with the enigmatic Prince of Wrath, where she's introduced to a seductive world of vice.
She vows to do whatever it takes to avenge her beloved sister, Vittoria…even if that means accepting the hand of the Prince of Pride, the king of demons.
The first rule in the court of the Wicked? Trust no one. With back-stabbing princes, luxurious palaces, mysterious party invitations, and conflicting clues about who really killed her twin, Emilia finds herself more alone than ever before. Can she even trust Wrath, her one-time ally in the mortal world…or is he keeping dangerous secrets about his true nature?
Emilia will be tested in every way as she seeks a series of magical objects that will unlock the clues of her past and the answers she craves…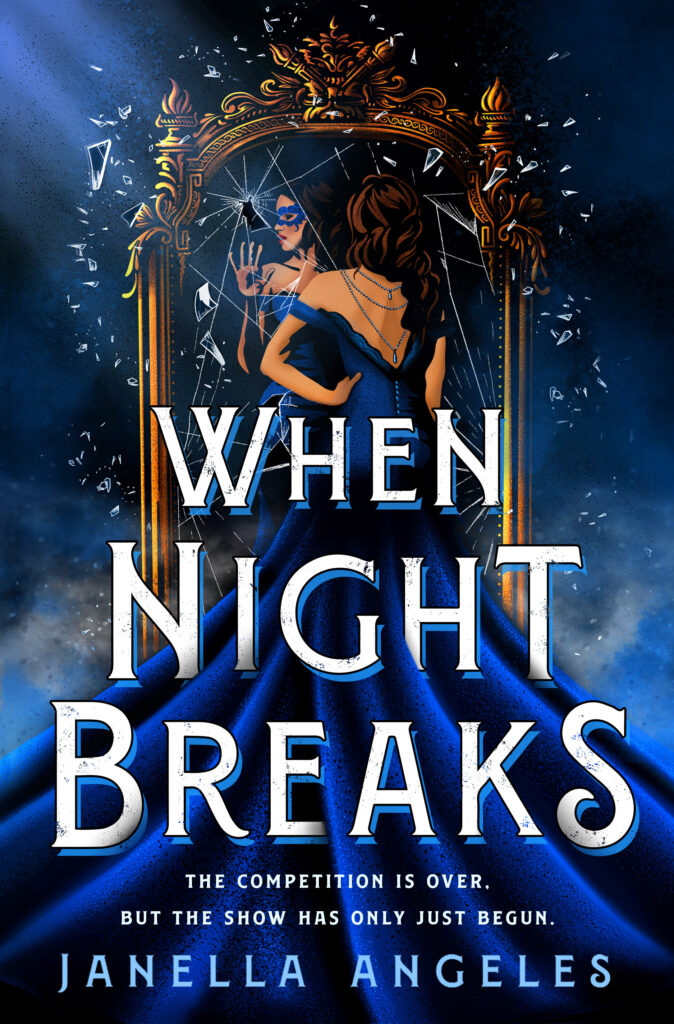 When Night Breaks (Kingdom of Cards #2) by Janella Angeles | October 5
The competition has come to a disastrous end, and Daron Demarco's fall from grace is now front page news. But little matters to him beyond Kallia, the contestant he fell for who is now lost to this world and in the hands of a dangerous magician. Daron is willing to do whatever it takes to find her. Even if it means embarking on a dark and treacherous journey, risking more than just his life, with no promise of return.
After awaking in darkness, Kallia has never felt more lost. Especially with Jack by her side, the magician with who has the answers but cannot be trusted. Together, they must navigate a dazzling world where mirrors show memories and illusions shadow every corner, one ruled by a powerful game master who could all too easily destroy the world she left behind — and the boy she can't seem to forget. With time running out, Kallia must embrace her role in a darker destiny, or lose everyone she loves, forever.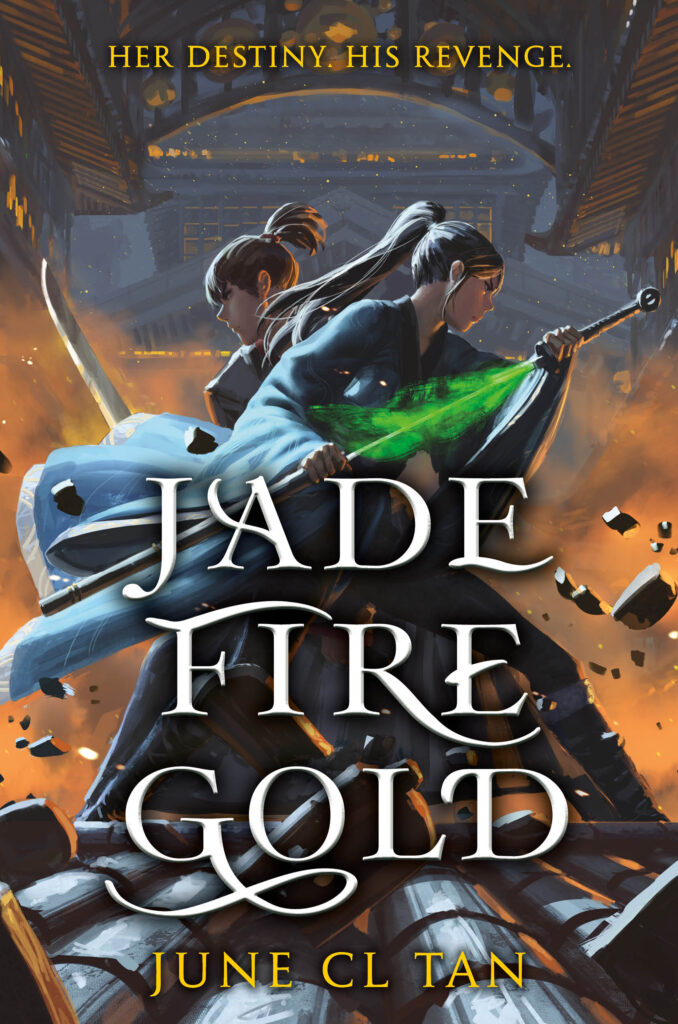 Jade Fire Gold by June C.L. Tan | October 12
Her destiny. His revenge.
In an empire on the brink of war . . .
Ahn is no one, with no past and no family.
Altan is a lost heir, his future stolen away as a child.
When they meet, Altan sees in Ahn a path to reclaiming the throne. Ahn sees a way to finally unlock her past and understand her lethal magical abilities.
But they may have to pay a far deadlier price than either could have imagined.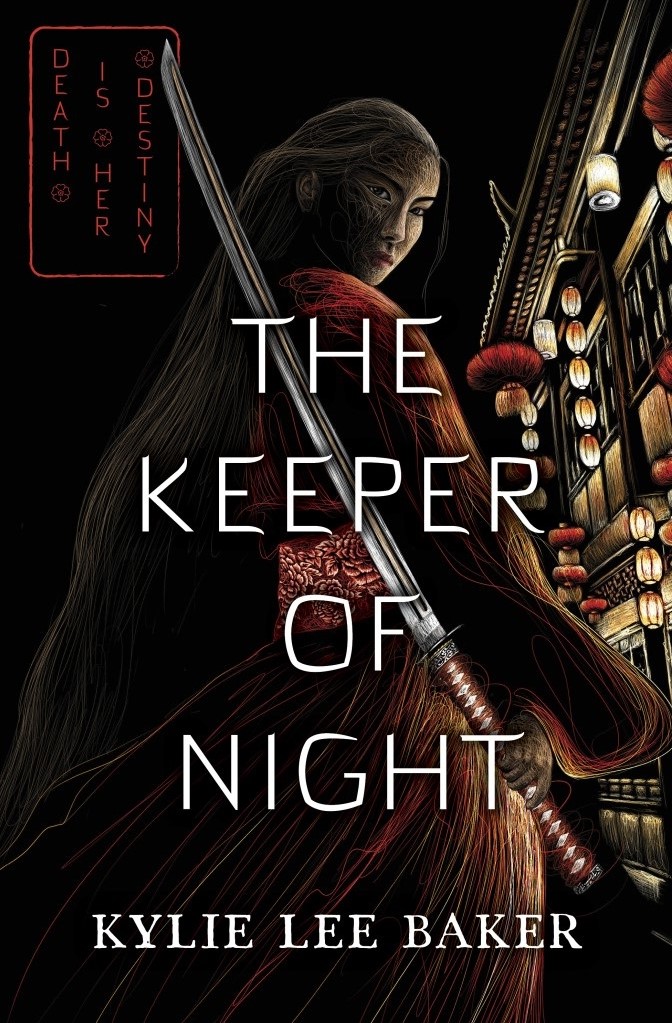 The Keeper of Night by Kylie Lee Baker | October 12
Death is her destiny.
Half British Reaper, half Japanese Shinigami, Ren Scarborough has been collecting souls in the London streets for centuries. Expected to obey the harsh hierarchy of the Reapers who despise her, Ren conceals her emotions and avoids her tormentors as best she can.
When her failure to control her Shinigami abilities drives Ren out of London, she flees to Japan to seek the acceptance she's never gotten from her fellow Reapers. Accompanied by her younger brother, the only being on earth to care for her, Ren enters the Japanese underworld to serve the Goddess of Death… only to learn that here, too, she must prove herself worthy. Determined to earn respect, Ren accepts an impossible task—find and eliminate three dangerous Yokai demons—and learns how far she'll go to claim her place at Death's side.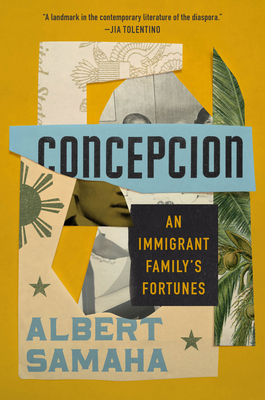 Concepcion: An Immigrant Family's Fortunes by Albert Samaha | October 12
A journalist's powerful and incisive account of the forces steering the fate of his sprawling Filipino American family reframes how we comprehend the immigrant experience.
Nearing the age at which his mother had migrated to the US, part of the wave of non-Europeans who arrived after immigration quotas were relaxed in 1965, Albert Samaha began to question the ironclad belief in a better future that had inspired her family to uproot themselves from their birthplace. As she, her brother Spanky–a rising pop star back in Manila, now working as a luggage handler at San Francisco airport–and others of their generation struggled with setbacks amid mounting instability that seemed to keep prosperity ever out of reach, he wondered whether their decision to abandon a middle-class existence in the Philippines had been worth the cost.
Tracing his family's history through the region's unique geopolitical roots in Spanish colonialism, American intervention, and Japanese occupation, Samaha fits their arc into the wider story of global migration as determined by chess moves among superpowers. Ambitious, intimate, and incisive, Concepcion explores what it might mean to reckon with the unjust legacy of imperialism, to live with contradiction and hope, to fight for the unrealized ideals of an inherited homeland.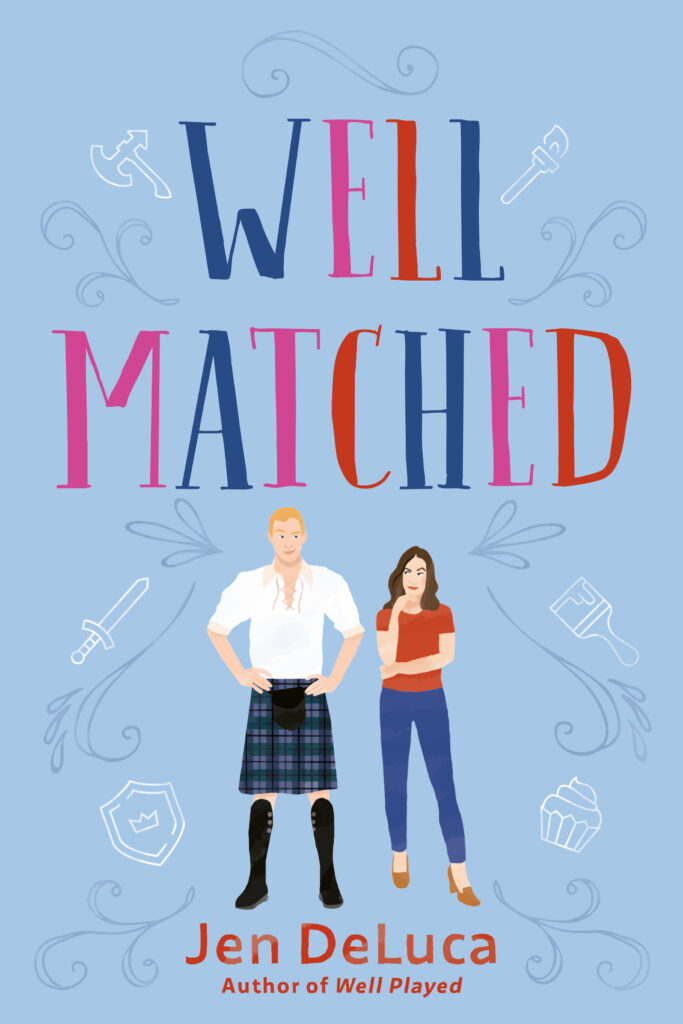 Well Matched (Well Met, #3) by Jen DeLuca | October 19
Single mother April Parker has lived in Willow Creek for twelve years with a wall around her heart. On the verge of being an empty nester, she's decided to move on from her quaint little town, and asks her friend Mitch for his help with some home improvement projects to get her house ready to sell.
Mitch Malone is known for being the life of every party, but mostly for the attire he wears to the local Renaissance Faire–a kilt (and not much else) that shows off his muscled form to perfection. While he agrees to help April, he needs a favor too: she'll pretend to be his girlfriend at an upcoming family dinner, so that he can avoid the lectures about settling down and having a more "serious" career than high school coach and gym teacher. April reluctantly agrees, but when dinner turns into a weekend trip, it becomes hard to tell what's real and what's been just for show. But when the weekend ends, so must their fake relationship.
As summer begins, Faire returns to Willow Creek, and April volunteers for the first time. When Mitch's family shows up unexpectedly, April pretends to be Mitch's girlfriend again…something that doesn't feel so fake anymore. Despite their obvious connection, April insists they've just been putting on an act. But when there's the chance for something real, she has to decide whether to change her plans–and open her heart–for the kilt-wearing hunk who might just be the love of her life.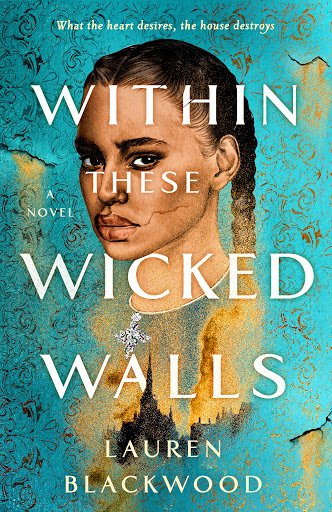 Within These Wicked Walls by Lauren Blackwood | October 19
Andromeda is a debtera—an exorcist hired to cleanse households of the Evil Eye.
When a handsome young heir named Magnus Rochester reaches out to hire her, Andromeda quickly realizes this is a job like no other, with horrifying manifestations at every turn, and that Magnus is hiding far more than she has been trained for.
Death is the most likely outcome if she stays, but leaving Magnus to live out his curse alone isn't an option. Evil may roam the castle's halls, but so does a burning desire.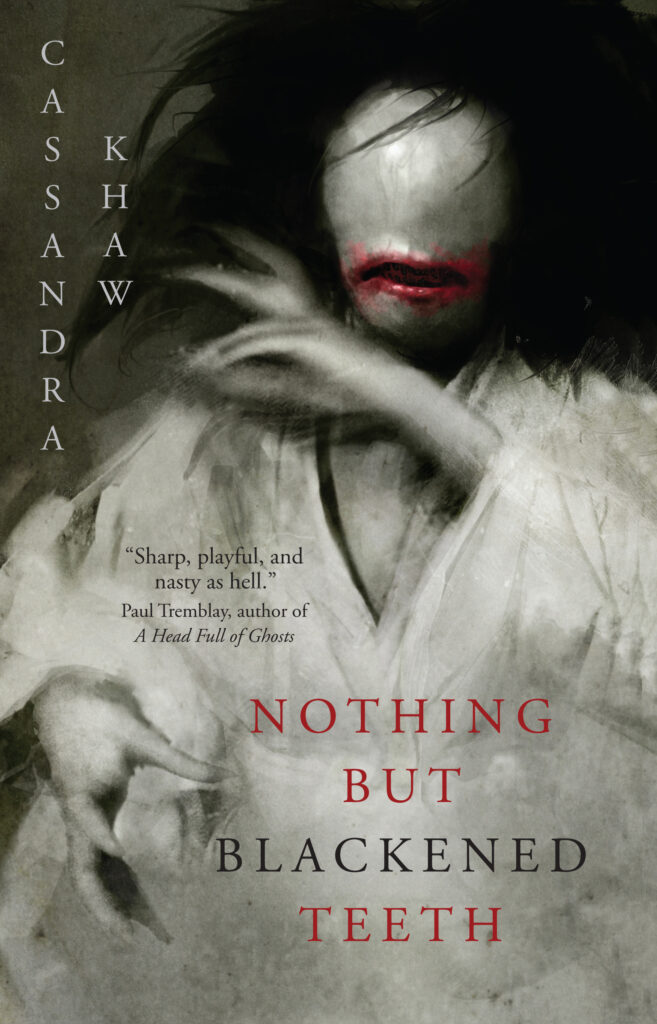 Nothing But Blackened Teeth by Cassandra Khaw | October 19
Cassandra Khaw's Nothing But Blackened Teeth is a gorgeously creepy haunted house tale, steeped in Japanese folklore and full of devastating twists.
A Heian-era mansion stands abandoned, its foundations resting on the bones of a bride and its walls packed with the remains of the girls sacrificed to keep her company.
It's the perfect wedding venue for a group of thrill-seeking friends.
But a night of food, drinks, and games quickly spirals into a nightmare. For lurking in the shadows is the ghost bride with a black smile and a hungry heart.
And she gets lonely down there in the dirt.
Dreaming of You by Melissa Lozada-Oliva | October 26
A macabre love story in verse about celebrity, loss, and longing following a poet who resurrects pop star Selena from the dead.
Absurd, lyrical, and heartfelt, Melissa Lozada-Oliva's Dreaming of You is a genre-bending novel in verse that examines questions of death, love, celebrity, and queer identity.
Melissa, a young Latinx poet grappling with loneliness and heartache, brings Tejano pop star Selena Quintanilla back to life. The séance kicks off an uncanny trip narrated by a Greek chorus of gossiping spirits as Melissa journeys through a dead celebrity prom, encounters her shadow self, and performs karaoke in hell. An eerie, sometimes gruesome, yet moving love story, and an interrogation of Latinidad, womanhood, obsession, and disillusionment, Dreaming of You grapples with the cost of being seen for your truest self.