We're down to the last three months of 2022.
How is that possible? Anyway, there are a lot of books coming out this year but I'm only interested on reading the ones mentioned in this post.  October and November are going to be very fun and exciting months for me.
* This post contains affiliate links. If you choose to purchase via these links, I may receive a commission at no extra cost to you.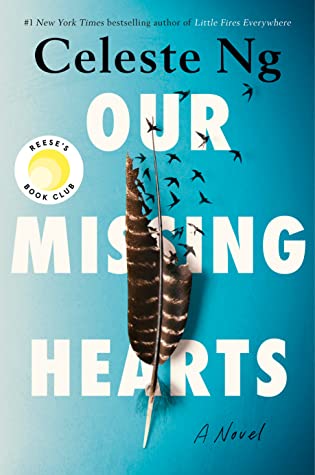 Twelve-year-old Bird Gardner lives a quiet existence with his loving but broken father, a former linguist who now shelves books in a university library. Bird knows to not ask too many questions, stand out too much, or stray too far. For a decade, their lives have been governed by laws written to preserve "American culture" in the wake of years of economic instability and violence. To keep the peace and restore prosperity, the authorities are now allowed to relocate children of dissidents, especially those of Asian origin, and libraries have been forced to remove books seen as unpatriotic—including the work of Bird's mother, Margaret, a Chinese American poet who left the family when he was nine years old.
Bird has grown up disavowing his mother and her poems; he doesn't know her work or what happened to her, and he knows he shouldn't wonder. But when he receives a mysterious letter containing only a cryptic drawing, he is pulled into a quest to find her. His journey will take him back to the many folktales she poured into his head as a child, through the ranks of an underground network of librarians, into the lives of the children who have been taken, and finally to New York City, where a new act of defiance may be the beginning of much-needed change.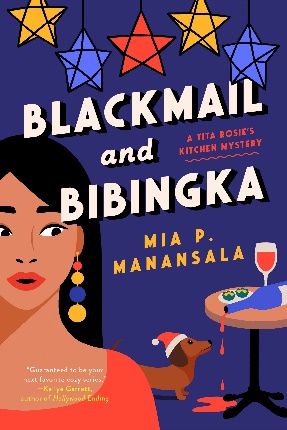 When her long lost cousin comes back to town just in time for the holidays, Lila Macapagal knows that big trouble can't be far behind in this new mystery by Mia P. Manansala, author of Arsenic and Adobo.
It's Christmastime in Shady Palms, but things are far from jolly for Lila Macapagal. Sure, her new business, The Brew-ha Cafe, is looking to turn a profit in its first year. And yes, she's taken the first step in a new romance with her good friend, Jae Park. But her cousin Ronnie is back in town after ghosting the family fifteen years ago, claiming that his recent purchase of a local winery shows that he's back on his feet and ready to give back to the Shady Palms community. Tita Rosie is thrilled with the return of her prodigal son, but Lila knows that wherever Ronnie goes, trouble follows.
She's soon proven right when Ronnie is accused of murder, and secrets and rumors surrounding her shady cousin and those involved with the winery start piling up. Now Lila has to put away years of resentment and distrust to prove her cousin's innocence. He may be a jerk, but he's still family. And there's no way her flesh and blood could actually be a murderer…right?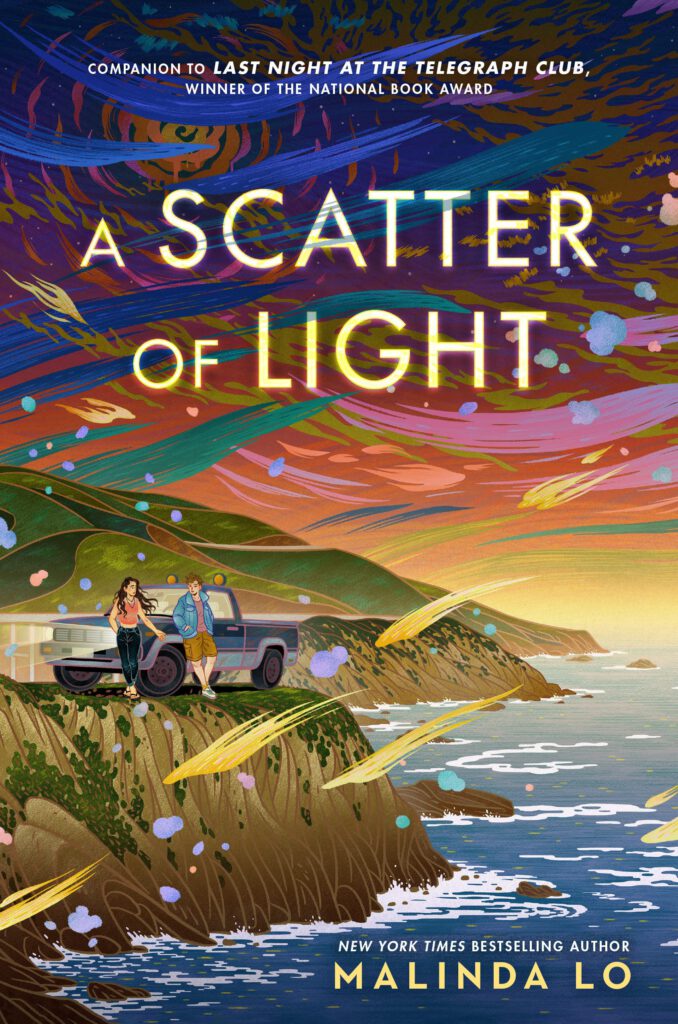 Award-winning author Malinda Lo returns to the Bay Area with another masterful coming-of-queer-age story, this time set against the backdrop of the first major Supreme Court decisions legalizing gay marriage. And almost sixty years after the end of Last Night at the Telegraph Club, Lo's new novel also offers a glimpse into Lily and Kath's lives since 1955.
Aria Tang West was looking forward to a summer on Martha's Vineyard with her best friends–one last round of sand and sun before college. But after a graduation party goes wrong, Aria's parents exile her to California to stay with her grandmother, artist Joan West.Aria expects boredom, but what she finds is Steph Nichols, her grandmother's gardener. Soon, Aria is second-guessing who she is and what she wants to be, and a summer that once seemed lost becomes unforgettable–for Aria, her family, and the working-class queer community Steph introduces her to. It's the kind of summer that changes a life forever.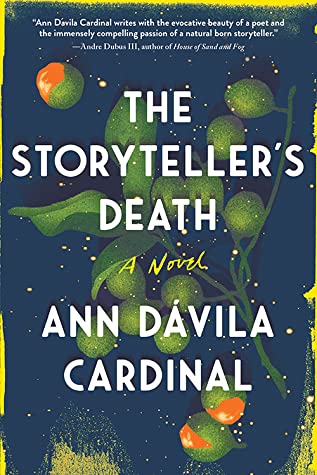 There was always an old woman dying in the back room of her family's house when Isla was a child…
Isla Larsen Sanchez's life begins to unravel when her father passes away. Instead of being comforted at home in New Jersey, her mother starts leaving her in Puerto Rico with her grandmother and great-aunt each summer like a piece of forgotten luggage.
When Isla turns eighteen, her grandmother, a great storyteller, dies. It is then that Isla discovers she has a gift passed down through her family's cuentistas. The tales of dead family storytellers are brought back to life, replaying themselves over and over in front of her.
At first, Isla is enchanted by this connection to the Sanchez cuentistas. But when Isla has a vision of an old murder mystery, she realizes that if she can't solve it to make the loop end, these seemingly harmless stories could cost Isla her life.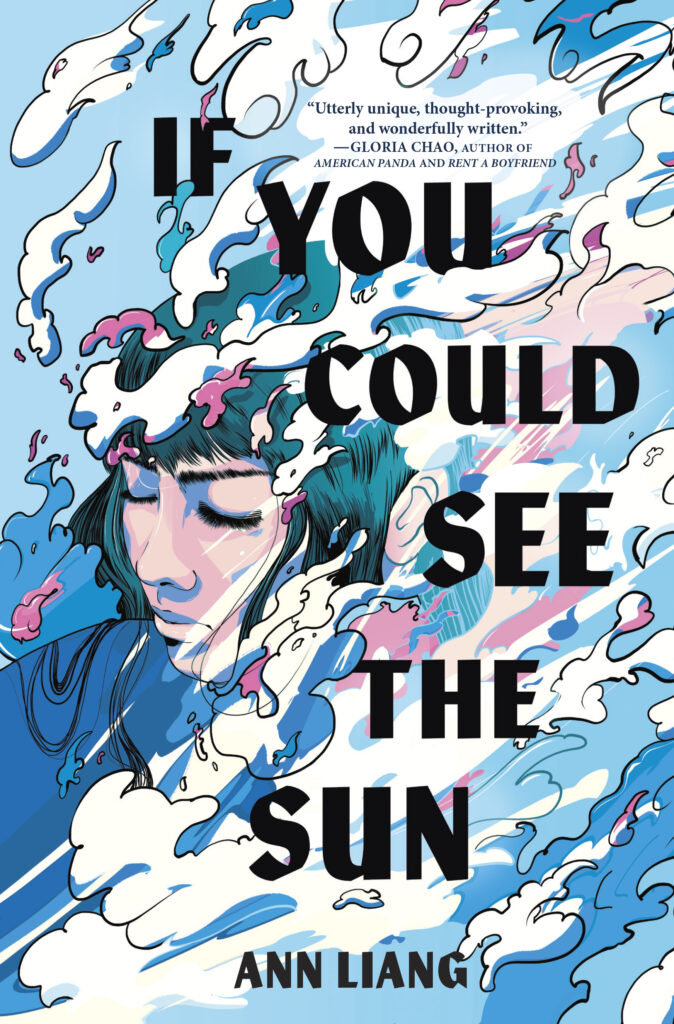 Alice Sun has always felt invisible at her elite Beijing international boarding school, where she's the only scholarship student among China's most rich and influential teens. But then she starts uncontrollably turning invisible—actually invisible.
When her parents drop the news that they can no longer afford her tuition, even with the scholarship, Alice hatches a plan to monetize her strange new power—she'll discover the scandalous secrets her classmates want to know, for a price.
But as the tasks escalate from petty scandals to actual crimes, Alice must decide if it's worth losing her conscience—or even her life.
In this genre-bending YA debut, a Chinese American girl monetizes her strange new invisibility powers by discovering and selling her wealthy classmates' most scandalous secrets.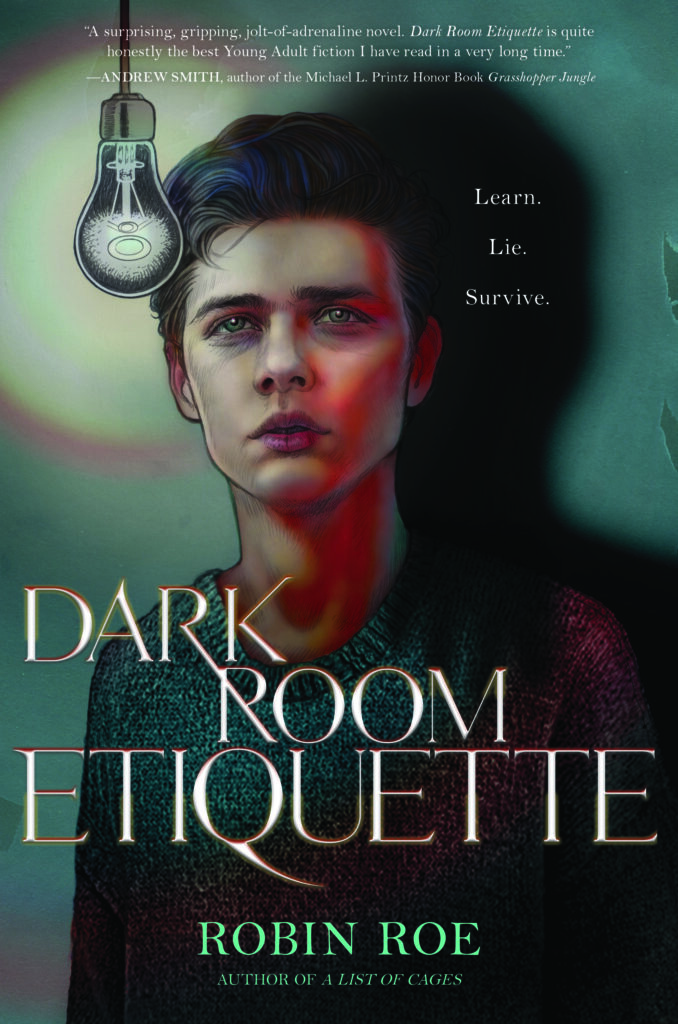 Sixteen-year-old Sayers Wayte has everything—until he's kidnapped by a man who tells him the privileged life he's been living is based on a lie.
Trapped in a windowless room, without knowing why he's been taken or how long the man plans to keep him shut away, Sayers faces a terrifying new reality. To survive, he must forget the world he once knew, and play the part his abductor has created for him.
But as time passes, the line between fact and fiction starts to blur, and Sayers begins to wonder if he can escape . . . before he loses himself.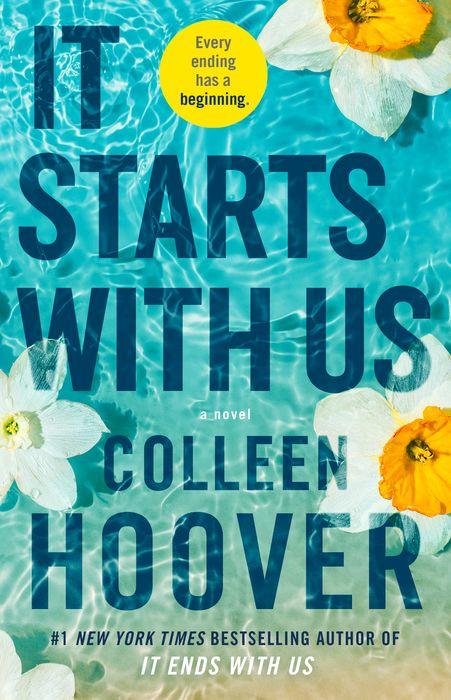 Lily and her ex-husband, Ryle, have just settled into a civil coparenting rhythm when she suddenly bumps into her first love, Atlas, again. After nearly two years separated, she is elated that for once, time is on their side, and she immediately says yes when Atlas asks her on a date.
But her excitement is quickly hampered by the knowledge that, though they are no longer married, Ryle is still very much a part of her life—and Atlas Corrigan is the one man he will hate being in his ex-wife and daughter's life.
Switching between the perspectives of Lily and Atlas, It Starts with Us picks up right where the epilogue for the "gripping, pulse-pounding" (Sarah Pekkanen, author of Perfect Neighbors) bestselling phenomenon It Ends with UsNew York Times bestselling author).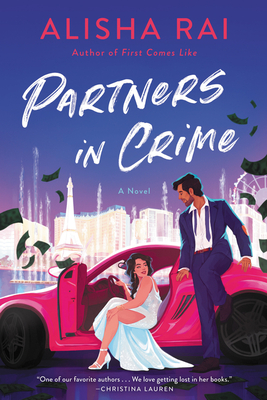 At thirty-five, with a stable job as an accountant, Mira Chaudhary wants nothing more than to find a boring man to spend the rest of her life with. Having had enough excitement in her younger days and desperately trying to escape her dysfunctional past, she turns to a matching app specializing in Indian American singles to help her find someone to settle down with.
Enter Naveen Desai. An English professor with an uneventful, normal, and—dare she say it, boring—life, Naveen is perfect.
But just when things are going well, Mira receives news that her aunt has died. Suddenly a trip to Las Vegas to settle her aunt's affairs turns into a mad dash to escape kidnappers, evade art thieves, and consorting with hackers who can decipher just what it was Mira's aunt was involved with. Mira just hopes that Naveen isn't chased away by the very same life of "excitement" that she's been trying to get away from. But maybe, over the course of one wild night, Mira and Naveen will find the love connection that neither expected.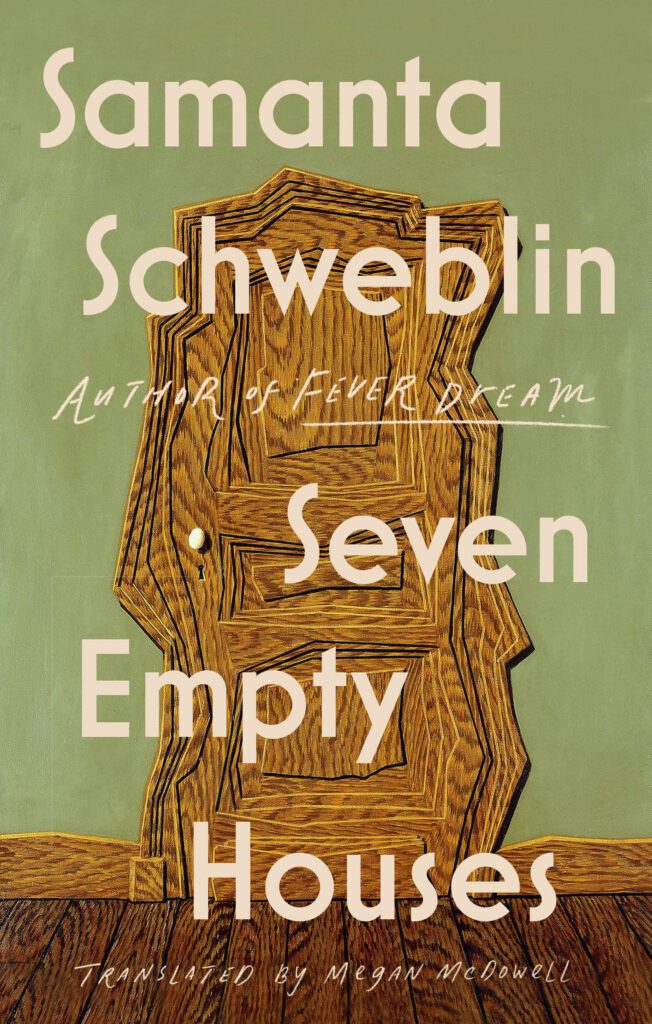 The seven houses in these seven stories are empty. Some are devoid of love or life or furniture, of people or the truth or of memories. But in Samanta Schweblin's tense, visionary tales, something always creeps back in: a ghost, a fight, trespassers, a list of things to do before you die, a child's first encounter with a dark choice or the fallibility of parents.
This was the collection that established Samanta Schweblin at the forefront of a new generation of Latin American writers. And now in English it will push her cult status to new heights. Seven Empty Houses is an entrypoint into a fiercely original mind, and a slingshot into Schweblin's destablizing, exhilarating literary world.
In each story, the twists and turns will unnerve and surprise: Schweblin never takes the expected path and instead digs under the skin and reveals uncomfortable truths about our sense of home, of belonging, and of the fragility of our connections with others. This is a masterwork from one of our most brilliant writers.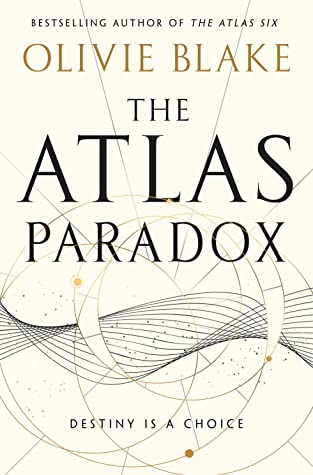 "DESTINY IS A CHOICE"
The Atlas Paradox is the long-awaited sequel to dark academic sensation The Atlas Six—guaranteed to have even more yearning, backstabbing, betrayal, and chaos.
Six magicians. Two rivalries. One researcher. And a man who can walk through dreams. All must pick a side: do they wish to preserve the world—or destroy it? In this electric sequel to the viral sensation, The Atlas Six, the society of Alexandrians is revealed for what it is: a secret society with raw, world-changing power, headed by a man whose plans to change life as we know it are already under way. But the cost of knowledge is steep, and as the price of power demands each character choose a side, which alliances will hold and which will see their enmity deepen?"