Happy first Tuesday of November and happy publication day! We're in the second to the last month of 2021! How did that happen? Anyway, here are ten new books I can't wait to read!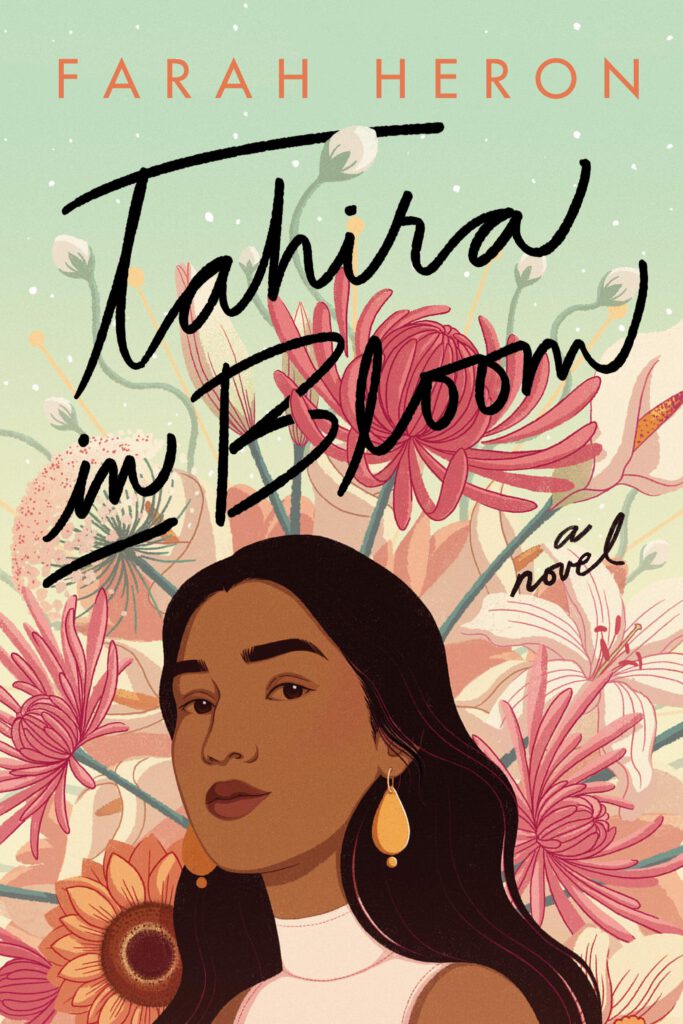 Tahira in Bloom by Farah Heron | November 1
Life is full of surprises in a winning novel about a girl dreaming big during one unexpected small-town summer.
When seventeen-year-old aspiring designer Tahira Janmohammad's coveted fashion internship falls through, her parents have a Plan B. Tahira will work in her aunt's boutique in the small town of Bakewell, the flower capital of Ontario. It's only for the summer, and she'll get the experience she needs for her college application. Plus her best friend is coming along. It won't be that bad.
But she just can't deal with Rowan Johnston, the rude, totally obsessive garden-nerd next door with frayed cutoffs and terrible shoes. Not to mention his sharp jawline, smoldering eyes, and soft lips. So irritating. Rowan is also just the plant-boy Tahira needs to help win the Bakewell flower-arranging contest—an event that carries clout in New York City, of all places. And with designers, of all people. Connections that she needs!
No one is more surprised than Tahira to learn that floral design is almost as great as fashion design. And Rowan? Turns out he's more than ironic shirts and soil under the fingernails. Tahira's about to find out what she's really made of—and made for. Because here in the middle of nowhere, Tahira is just beginning to bloom.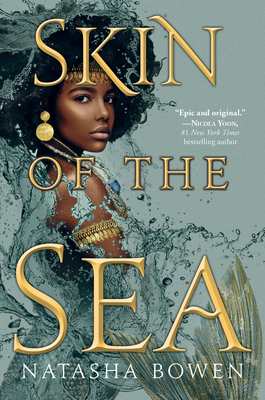 Skin of the Sea by Natasha Bowen | November 2
A way to survive.
A way to serve.
A way to save.
Simi prayed to the gods, once. Now she serves them as Mami Wata–a mermaid–collecting the souls of those who die at sea and blessing their journeys back home.
But when a living boy is thrown overboard, Simi does the unthinkable–she saves his life, going against an ancient decree. And punishment awaits those who dare to defy it.
To protect the other Mami Wata, Simi must journey to the Supreme Creator to make amends. But something is amiss. There's the boy she rescued, who knows more than he should. And something is shadowing Simi, something that would rather see her fail. . . .
Danger lurks at every turn, and as Simi draws closer, she must brave vengeful gods, treacherous lands, and legendary creatures. Because if she doesn't, then she risks not only the fate of all Mami Wata, but also the world as she knows it.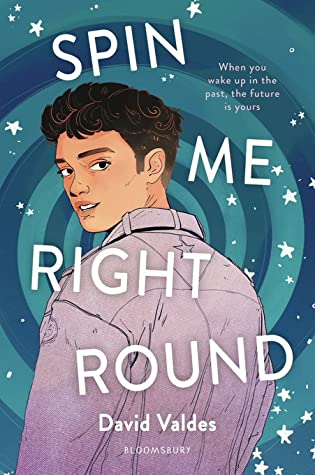 Spin Me Right Round by David Valdes | November 2
All Luis Gonzalez wants is to go to prom with his boyfriend, something his "progressive" school still doesn't allow. Not after what happened with Chaz Wilson. But that was ages ago, when Luis's parents were in high school; it would never happen today, right? He's determined to find a way to give his LGBTQ friends the respect they deserve (while also not risking his chance to be prom king, just saying…).
When a hit on the head knocks him back in time to 1985 and he meets the doomed young Chaz himself, Luis concocts a new plan-he's going to give this guy his first real kiss. Though it turns out a conservative school in the '80s isn't the safest place to be a gay kid. Especially with homophobes running the campus, including Gordo (aka Luis's estranged father). Luis is in over his head, trying not to make things worse-and hoping he makes it back to present day at all.
In a story that's fresh, intersectional, and wickedly funny, David Valdes introduces a big-mouthed, big-hearted queer character that readers won't soon forget.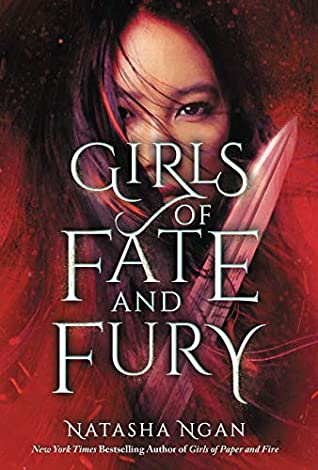 Girls of Fate and Fury (Girls of Paper and Fire Book #3) by Natasha Ngan | November 2
The final pages of Girls of Storm and Shadow brought a jaw-dropping conclusion that had the fates of Lei and Wren hanging in uncertainty. But one thing was certain – the Hidden Palace was the last place that Lei would ever consider home. The trauma and tragedy she suffered behind those opulent walls would plague her forever. She could not be trapped there with the sadistic king again, especially without Wren.
The last Lei saw of the girl she loved, Wren was fighting an army of soldiers in a furious battle to the death. With the two girls torn apart and each in terrorizing peril, will they find each other again or have their destinies diverged forever?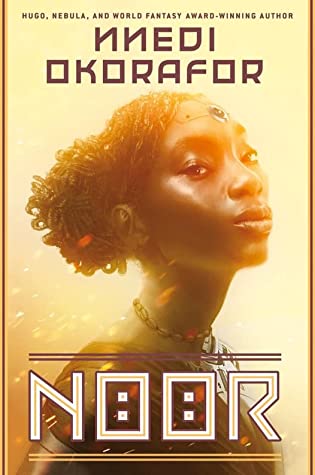 Noor by Nnedi Okorafor | November 9
Anwuli Okwudili prefers to be called AO. To her, these initials have always stood for Artificial Organism. AO has never really felt…natural, and that's putting it lightly. Her parents spent most of the days before she was born praying for her peaceful passing because even in-utero she was wrong. But she lived. Then came the car accident years later that disabled her even further. Yet instead of viewing her strange body the way the world views it, as freakish, unnatural, even the work of the devil, AO embraces all that she is: A woman with a ton of major and necessary body augmentations. And then one day she goes to her local market and everything goes wrong.
Once on the run, she meets a Fulani herdsman named DNA and the race against time across the deserts of Northern Nigeria begins. In a world where all things are streamed, everyone is watching the reckoning of the murderess and the terrorist and the saga of the wicked woman and mad man unfold. This fast-paced, relentless journey of tribe, destiny, body, and the wonderland of technology revels in the fact that the future sometimes isn't so predictable. Expect the unaccepted.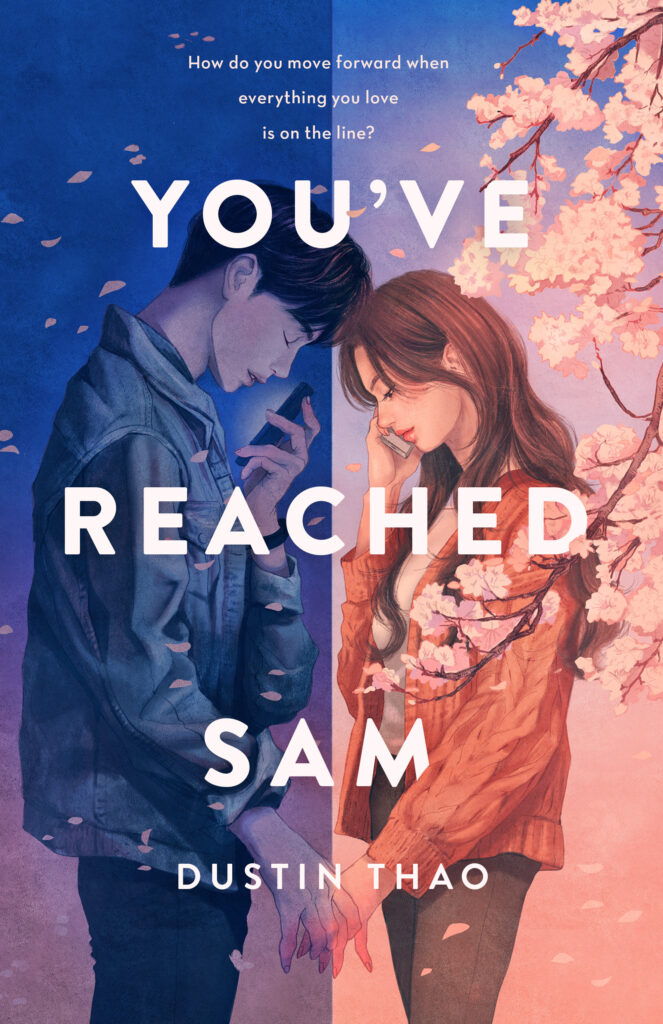 You've Reached Sam by Dustin Thao | November 9
Seventeen-year-old Julie has her future all planned out—move out of her small town with her boyfriend Sam, attend college in the city, spend a summer in Japan. But then Sam dies. And everything changes.
Heartbroken, Julie skips his funeral, throws out his things, and tries everything to forget him and the tragic way he died. But a message Sam left behind in her yearbook forces back memories. Desperate to hear his voice one more time, Julie calls Sam's cellphone just to listen to his voicemail.
And Sam picks up the phone.
In a miraculous turn of events, Julie's been given a second chance at goodbye. The connection is temporary. But hearing Sam's voice makes her fall for him all over again, and with each call it becomes harder to let him go. However, keeping her otherworldly calls with Sam a secret isn't easy, especially when Julie witnesses the suffering Sam's family is going through. Unable to stand by the sidelines and watch their shared loved ones in pain, Julie is torn between spilling the truth about her calls with Sam and risking their connection and losing him forever.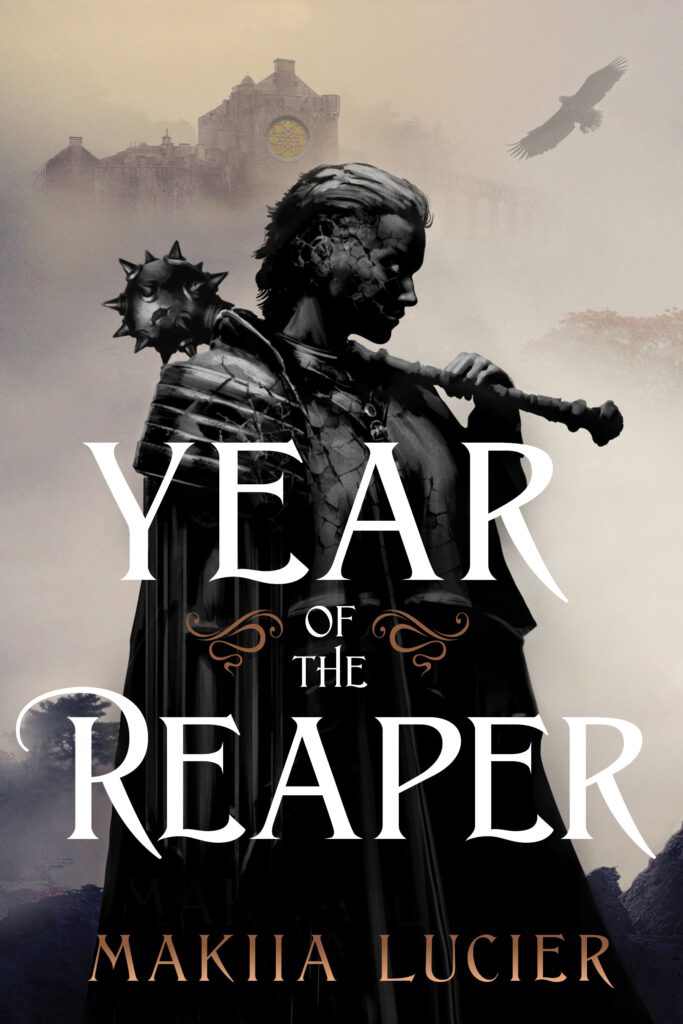 Year of the Reaper by Makiia Lucier | November 9
The past never forgets . . .
Before an ambush by enemy soldiers, Lord Cassia was an engineer's apprentice on a mission entrusted by the king. But when plague sweeps over the land, leaving countless dead and devastating the kingdom, even Cas' title cannot save him from a rotting prison cell and a merciless sickness.
Three years later, Cas wants only to return to his home in the mountains and forget past horrors. But home is not what he remembers. His castle has become a refuge for the royal court. And they have brought their enemies with them.
When an assassin targets those closest to the queen, Cas is drawn into a search for a killer…one that leads him to form an unexpected bond with a brilliant young historian named Lena. Cas and Lena soon realize that who is behind the attacks is far less important than why. They must look to the past, following the trail of a terrible secret—one that could threaten the kingdom's newfound peace and plunge it back into war.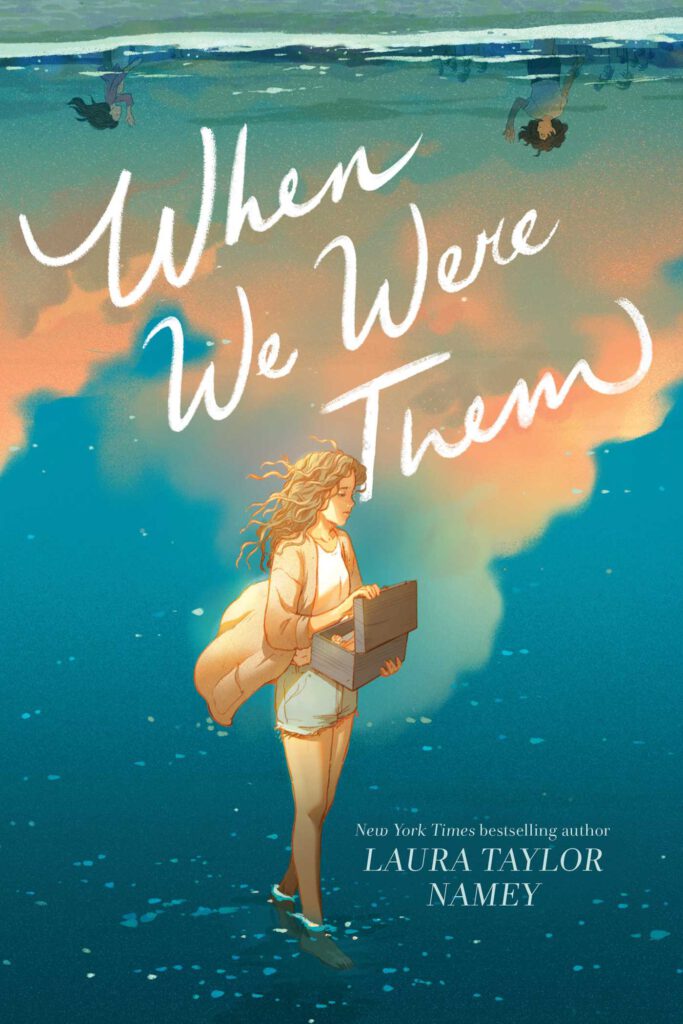 When We Were Them by Laura Taylor Namey | November 16
When they were fifteen, Willa, Luz, and Britton had a friendship that was everything.
When they were sixteen, they stood by one another no matter what.
When they were seventeen, they went through the worst.
And when they were eighteen, Willa ruined it all.
Now, the week of graduation, Willa is left with only a memory box filled with symbols of the friendship she has nearly destroyed: A book of pranks. Corsages from a nightmarish homecoming. A greasy pizza menu. Greeting cards with words that mean the world… It's enough to make Willa wonder how anything could tear her, Luz, and Britton apart. But as Willa revisits the moments when she and her friends leaned on one another, she can't avoid the moments they leaned so hard, their friendship began to crack.
As Willa tries to find a way back to Luz and Britton, she must confront the why of her betrayal and answer a question she never saw coming: Who is she, without them?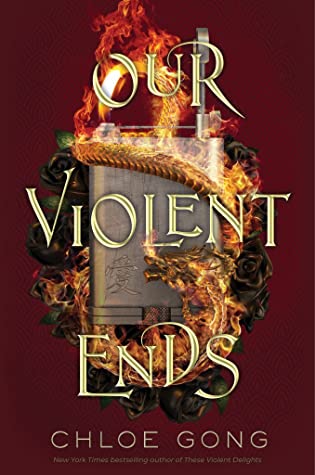 Our Violent Ends (These Violent Delights #2) by Chloe Gong | November 16
The year is 1927, and Shanghai teeters on the edge of revolution.
After sacrificing her relationship with Roma to protect him from the blood feud, Juliette has been a girl on the warpath. One wrong move, and her cousin will step in to usurp her place as the Scarlet Gang's heir. The only way to save the boy she loves from the wrath of the Scarlets is to have him want her dead for murdering his best friend in cold blood. If Juliette were actually guilty of the crime Roma believes she committed, his rejection might sting less.
Roma is still reeling from Marshall's death, and his cousin Benedikt will barely speak to him. Roma knows it's his fault for letting the ruthless Juliette back into his life, and he's determined to set things right—even if that means killing the girl he hates and loves with equal measure.
Then a new monstrous danger emerges in the city, and though secrets keep them apart, Juliette must secure Roma's cooperation if they are to end this threat once and for all. Shanghai is already at a boiling point: The Nationalists are marching in, whispers of civil war brew louder every day, and gangster rule faces complete annihilation. Roma and Juliette must put aside their differences to combat monsters and politics, but they aren't prepared for the biggest threat of all: protecting their hearts from each other.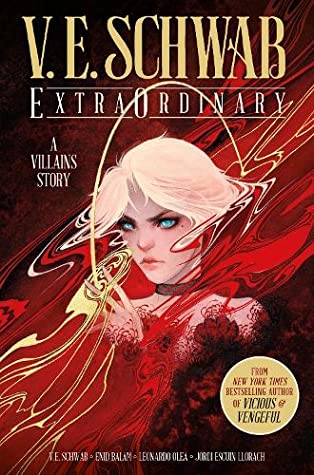 ExtraOrdinary (Villains #1.5) by V.E. Schwab, Enid Balám | November 16
Written by #1 New York Times bestselling author V.E. Schwab, Extraordinary expands deeper into the world of Schwab's critically acclaimed novels Vicious and Vengeful.
Torn from the world of 'Vicious', where death is not the end, only the beginning of extraordinary powers… Three new "EO"s must grapple with their new abilities… and with those who would hunt them down! Featuring unseen character design galleries from Andrea Olimpieri and story commentary from V.E. Schwab!