Happy first Tuesday of May and happy publication day to all the books coming out today! There's a lot of them and I picked out 10 books that I can't wait to read.
Disclaimer: This post contains affiliate links. You can check the policy page for more information.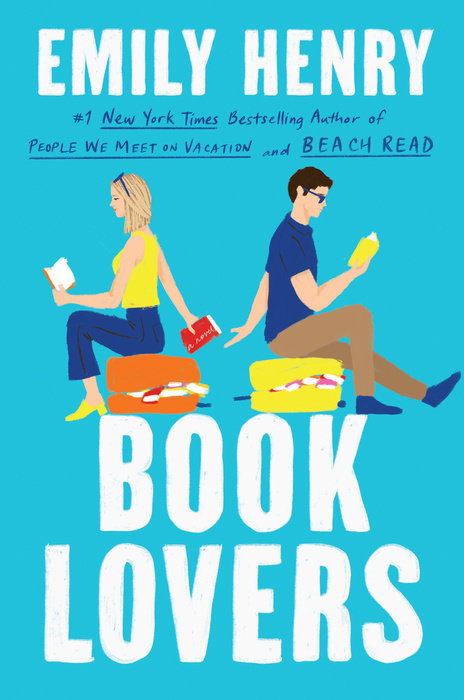 Book Lovers by Emily Henry | May 3
Nora Stephens' life is books—she's read them all—and she is not that type of heroine. Not the plucky one, not the laidback dream girl, and especially not the sweetheart. In fact, the only people Nora is a heroine for are her clients, for whom she lands enormous deals as a cutthroat literary agent, and her beloved little sister Libby.
Which is why she agrees to go to Sunshine Falls, North Carolina for the month of August when Libby begs her for a sisters' trip away—with visions of a small town transformation for Nora, who she's convinced needs to become the heroine in her own story. But instead of picnics in meadows, or run-ins with a handsome country doctor or bulging-forearmed bartender, Nora keeps bumping into Charlie Lastra, a bookish brooding editor from back in the city. It would be a meet-cute if not for the fact that they've met many times and it's never been cute.
If Nora knows she's not an ideal heroine, Charlie knows he's nobody's hero, but as they are thrown together again and again—in a series of coincidences no editor worth their salt would allow—what they discover might just unravel the carefully crafted stories they've written about themselves.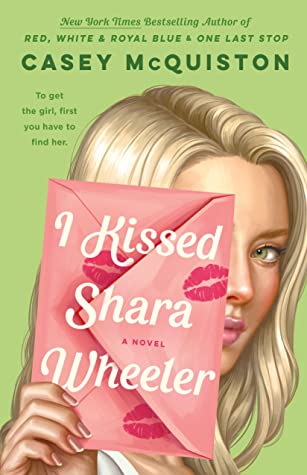 I Kissed Shara Wheeler by Casey McQuiston | May 3
Chloe Green is so close to winning. After her moms moved her from SoCal to Alabama for high school, she's spent the past four years dodging gossipy classmates and a puritanical administration at Willowgrove Christian Academy. The thing that's kept her going: winning valedictorian. Her only rival: prom queen Shara Wheeler, the principal's perfect progeny.
But a month before graduation, Shara kisses Chloe and vanishes.
On a furious hunt for answers, Chloe discovers she's not the only one Shara kissed. There's also Smith, Shara's longtime quarterback sweetheart, and Rory, Shara's bad boy neighbor with a crush. The three have nothing in common except Shara and the annoyingly cryptic notes she left behind, but together they must untangle Shara's trail of clues and find her. It'll be worth it, if Chloe can drag Shara back before graduation to beat her fair-and-square.
Thrown into an unlikely alliance, chasing a ghost through parties, break-ins, puzzles, and secrets revealed on monogrammed stationery, Chloe starts to suspect there might be more to this small town than she thought. And maybe—probably not, but maybe—more to Shara, too.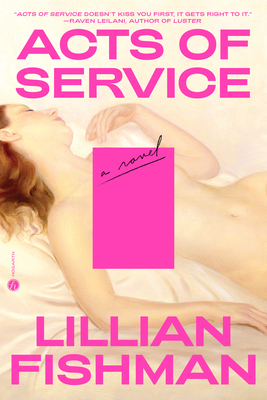 Acts of Service by Lillian Fishman | May 3
If sex is a truth-teller, Eve–a young, queer woman in Brooklyn–is looking for answers. On an evening when she is feeling particularly impulsive, she posts some nude photos of herself online. This is how Eve meets Olivia, and through Olivia, the charismatic Nathan–and soon the three begin a relationship that disturbs Eve as much as it delights her. As each act of the affair unfolds, Eve is left to ask: to whom is she responsible? And to what extent do our desires determine who we are?
In the way that only great fiction can, Acts of Service takes between its teeth the contradictions written all over our ideas of sex and sexuality. As incisive as it is exhilarating, this novel asks us to face our ideas about desire and power: what sex means to us, the forces that shape it, and how we find–or lose–ourselves in intimacy. At once juicy and intellectually challenging, sacred and profane, it might be the most thought-provoking book you read all year.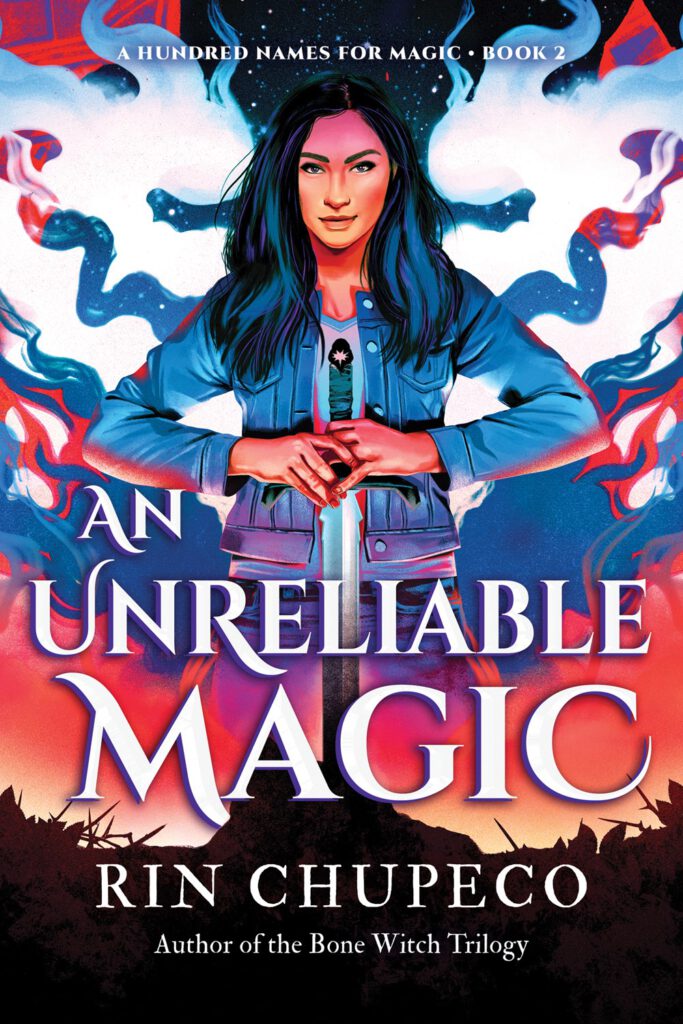 An Unreliable Magic (A Hundred Names for Magic #2) by Rin Chupeco | May 3
The second book in the A Hundred Names for Magic trilogy, an unforgettable alternative history fairy-tale series from the author of The Bone Witch about found family, modern day magic, and finding the place you belong.
Tala, Alex, and the rest of their friends are safe for now, but know the Snow Queen is still out there. They have to be prepared for when she eventually attacks—and all decide to do so in their own way.
When Ryker comes out of the woodwork, showing himself when he starts attacking American detention facilities and freeing refugees. And the Nameless Sword, a legendary weapon that according to Avalon legend, will make its wielder the most powerful warrior of their time turns up with her name on it, Tala's life gets messier…But when the Snow Queen arrives with an unlikely ally, the group will have to work together.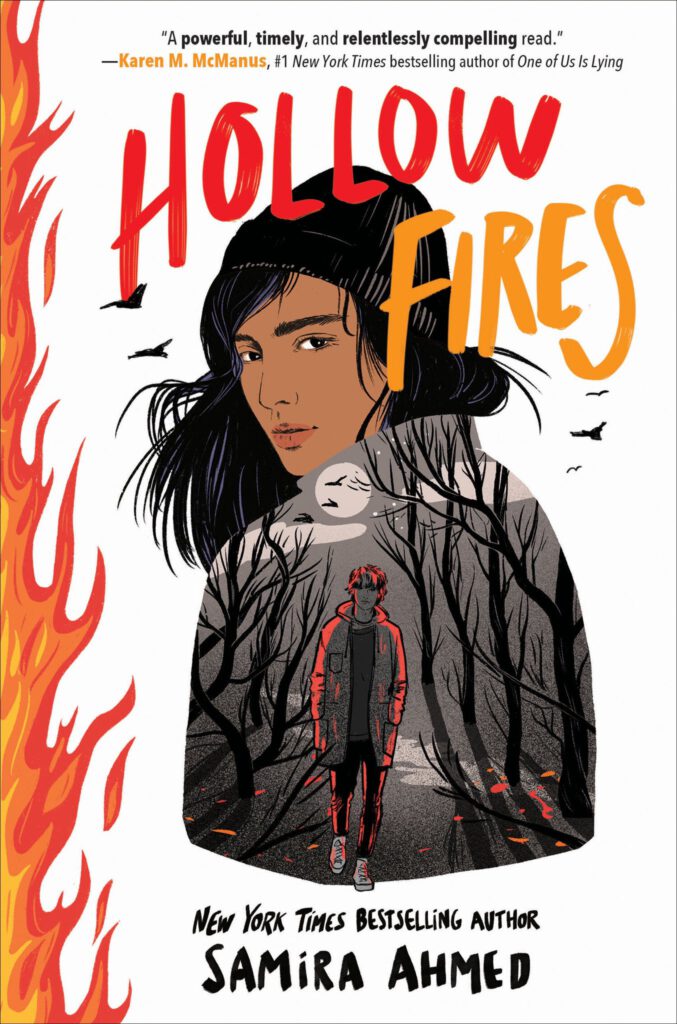 Hollow Fires by Samira Ahmed | May 10
Safiya Mirza dreams of becoming a journalist. And one thing she's learned as editor of her school newspaper is that a journalist's job is to find the facts and not let personal biases affect the story. But all that changes the day she finds the body of a murdered boy.
Jawad Ali was fourteen years old when he built a cosplay jetpack that a teacher mistook for a bomb. A jetpack that got him arrested, labeled a terrorist—and eventually killed. But he's more than a dead body, and more than "Bomb Boy." He was a person with a life worth remembering.
Driven by Jawad's haunting voice guiding her throughout her investigation, Safiya seeks to tell the whole truth about the murdered boy and those who killed him because of their hate-based beliefs.
This gripping and powerful book uses an innovative format and lyrical prose to expose the evil that exists in front of us, and the silent complicity of the privileged who create alternative facts to bend the truth to their liking.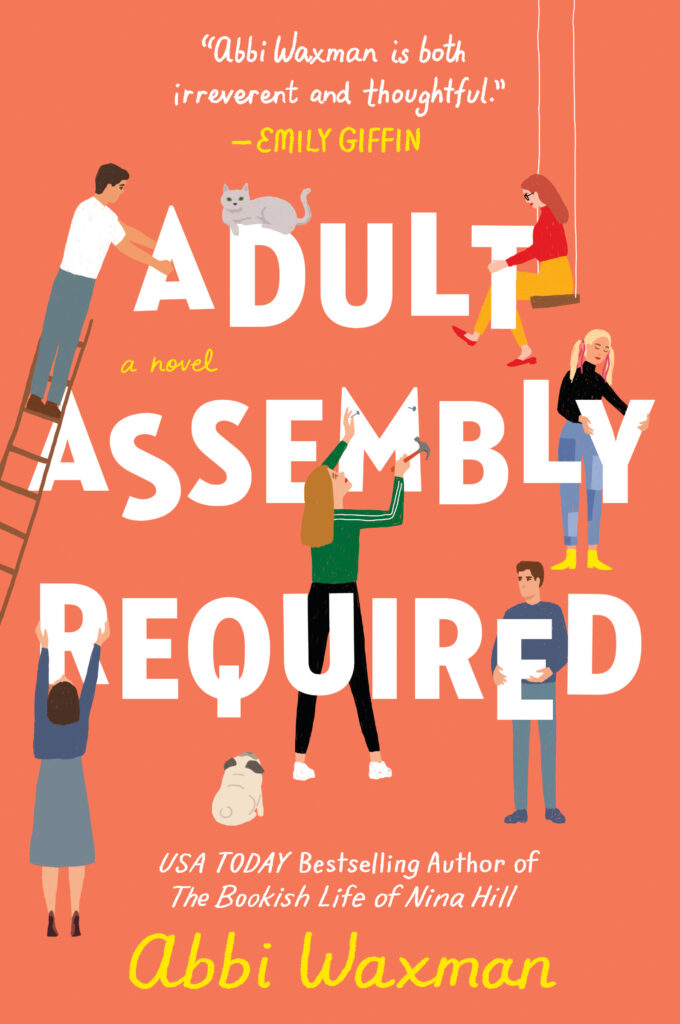 Adult Assembly Required by Abbi Waxman | May 17
A young woman arrives in Los Angeles determined to start over, and discovers she doesn't need to leave everything behind after all, from Abbi Waxman, USA Today bestselling author of The Bookish Life of Nina Hill.
When Laura Costello moves to Los Angeles, trying to escape an overprotective family and the haunting memories of a terrible accident, she doesn't expect to be homeless after a week. (She's pretty sure she didn't start that fire — right?) She also doesn't expect to find herself adopted by a rogue bookseller, installed in a lovely but completely illegal boardinghouse, or challenged to save a losing trivia team from ignominy…but that's what happens. Add a regretful landlady, a gorgeous housemate and an ex-boyfriend determined to put himself back in the running and you'll see why Laura isn't really sure she's cut out for this adulting thing. Luckily for her, her new friends Nina, Polly and Impossibly Handsome Bob aren't sure either, but maybe if they put their heads (and hearts) together they'll be able to make it work for them.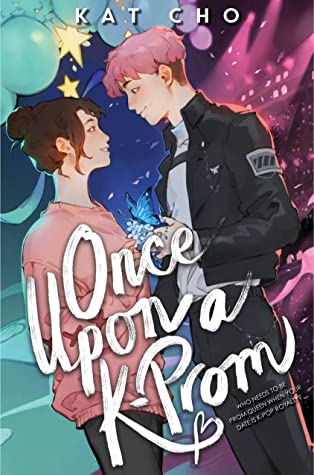 Once Upon a K-Prom by Kat Cho | May 17
Elena Soo has always felt overshadowed. Whether by her more successful older sisters, her more popular twin brother, or her more outgoing best friend, everyone except Elena seems to know exactly who they are and what they want. But she is certain about one thing – she has no interest in going to prom. While the rest of the school is giddy over corsages and dresses, Elena would rather spend her time working to save the local community center, the one place that's always made her feel like she belonged.
So when international K-pop superstar Robbie Choi shows up at her house to ask her to prom, Elena is more confused than ever. Because the one person who always accepted Elena as she is? Her childhood best friend, Robbie Choi. And the one thing she maybe, possibly, secretly wants more than anything? For the two of them to keep the promise they made each other as kids: to go to prom together. But that was seven years ago, and with this new K-pop persona, pink hair, and stylish clothes, Robbie is nothing like the sweet, goofy boy she remembers. The boy she shared all her secrets with. The boy she used to love.
Besides, prom with a guy who comes with hordes of screaming fans, online haters, and relentless paparazzi is the last thing Elena wants – even if she can't stop thinking about Robbie's smile…right?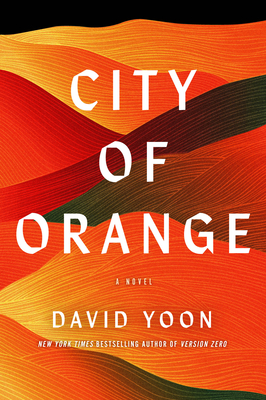 City of Orange by David Yoon | May 24
A man who can not remember his own name wakes up in an apocalyptic landscape, injured and alone. He has vague memories of life before, but he can't see it clearly and can't grasp how his current situation came to be. He must learn to survive by finding sources of water and foraging for food. Then he encounters a boy–and he realizes nothing is what he thought it was, neither the past nor the present.
City of Orange is a novel that is both harrowing and heartfelt, charged with a speculative energy but grounded in intimate character study. It is a novel about coming to grips with the worst that has befallen us and finding our way home again.
This imaginative and affecting new novel is beloved, bestselling, and award-winning author David Yoon at his finest: thought-provoking and heart-piercing, by turns funny and challenging, and at all times deeply human.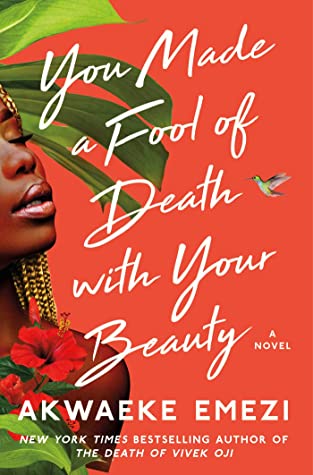 You Made a Fool of Death with Your Beauty by Akwaeke Emezi | May 24
Feyi Adekola wants to learn how to be alive again.
It's been five years since the accident that killed the love of her life and she's almost a new person now—an artist with her own studio, and sharing a brownstone apartment with her ride-or-die best friend, Joy, who insists it's time for Feyi to ease back into the dating scene. Feyi isn't ready for anything serious, but a steamy encounter at a rooftop party cascades into a whirlwind summer she could have never imagined: a luxury trip to a tropical island, decadent meals in the glamorous home of a celebrity chef, and a major curator who wants to launch her art career.
She's even started dating the perfect guy, but their new relationship might be sabotaged before it has a chance by the dangerous thrill Feyi feels every time she locks eyes with the one person in the house who is most definitely off-limits. This new life she asked for just got a lot more complicated, and Feyi must begin her search for real answers. Who is she ready to become? Can she release her past and honor her grief while still embracing her future? And, of course, there's the biggest question of all—how far is she willing to go for a second chance at love?
Akwaeke Emezi's vivid and passionate writing takes us deep into a world of possibility and healing, and the constant bravery of choosing love against all odds.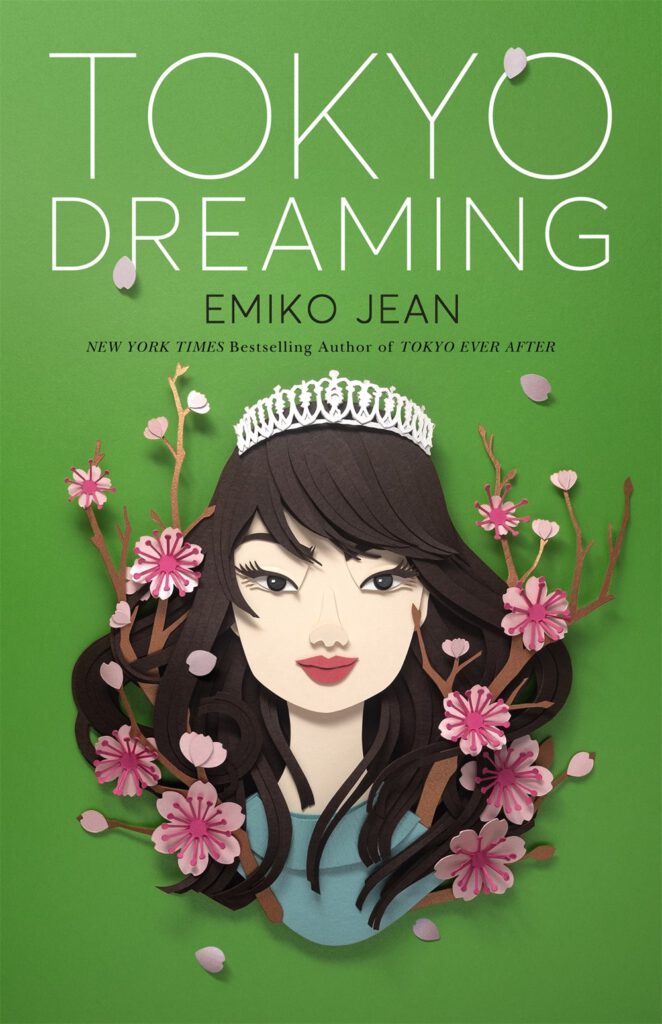 Tokyo Dreaming (Tokyo Ever After #2) by Emiko Jean | May 31
When Japanese-American Izumi Tanaka learned her father was the Crown Prince of Japan, she became a princess overnight. Now, she's overcome conniving cousins, salacious press, and an imperial scandal to finally find a place she belongs. She has a perfect bodyguard turned boyfriend. Her stinky dog, Tamagotchi, is living with her in Tokyo. Her parents have even rekindled their college romance and are engaged. A royal wedding is on the horizon! Izumi's life is a Tokyo dream come true.
Only…
Her parents' engagement hits a brick wall. The Imperial Household Council refuses to approve the marriage citing concerns about Izumi and her mother's lack of pedigree. And on top of it all, her bodyguard turned boyfriend makes a shocking decision about their relationship. At the threat of everything falling apart, Izumi vows to do whatever it takes to help win over the council. Which means upping her newly acquired princess game.
But at what cost? Izumi will do anything to help her parents achieve their happily ever after, but what if playing the perfect princess means sacrificing her own? Will she find a way to forge her own path and follow her heart?