It's the first Tuesday of the new month! I can't believe it's already March. There are so many great books coming out this month which made it difficult for me to picked just ten. I have read two, A Brush With Love and The Golden Couple, from these twelve books and they were both amazing! Some of the books on my list are on my March tbr as well.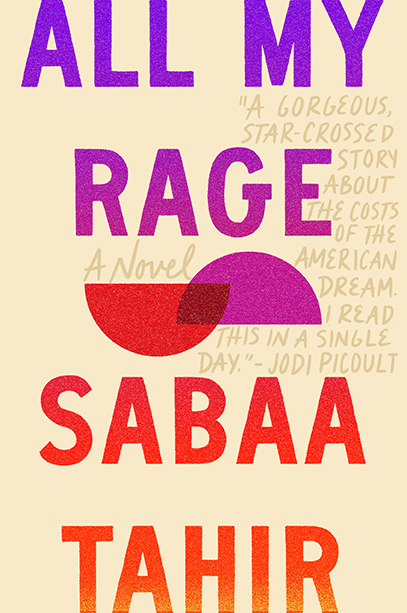 All My Rage by Sabaa Tahir | March 1
Lahore, Pakistan. Then.
Misbah is a dreamer and storyteller, newly married to Toufiq in an arranged match. After their young life is shaken by tragedy, they come to the United States and open the Cloud's Rest Inn Motel, hoping for a new start.
Juniper, California. Now.
Salahudin and Noor are more than best friends; they are family. Growing up as outcasts in the small desert town of Juniper, California, they understand each other the way no one else does. Until The Fight, which destroys their bond with the swift fury of a star exploding.
Now, Sal scrambles to run the family motel as his mother Misbah's health fails and his grieving father loses himself to alcoholism. Noor, meanwhile, walks a harrowing tightrope: working at her wrathful uncle's liquor store while hiding the fact that she's applying to college so she can escape him—and Juniper—forever.
When Sal's attempts to save the motel spiral out of control, he and Noor must ask themselves what friendship is worth—and what it takes to defeat the monsters in their pasts and the ones in their midst.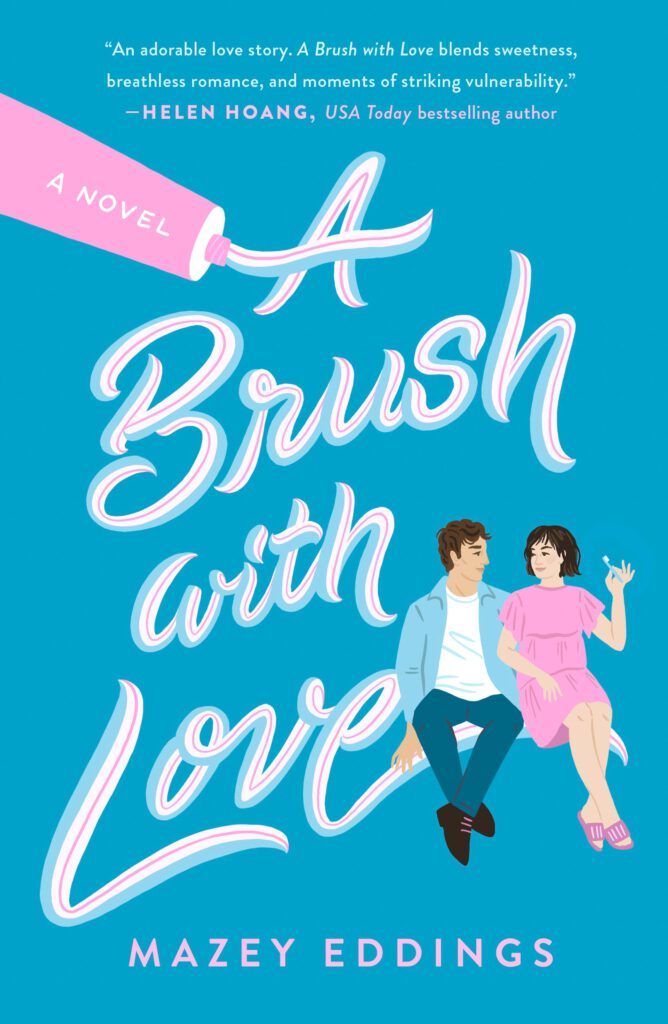 A Brush with Love by Mazey Eddings | March 1
Harper is anxiously awaiting placement into a top oral surgery residency program when she crashes (literally) into Dan. Harper would rather endure a Novocaine-free root canal than face any distractions, even one this adorable.
A first-year dental student with a family legacy to contend with, Dan doesn't have the same passion for pulling teeth that Harper does. Though he finds himself falling for her, he is willing to play by Harper's rules.
So with the greatest of intentions and the poorest of follow-throughs, the two set out to be "just friends." But as they get to know each other better, Harper fears that trading fillings for feelings may make her lose control and can't risk her carefully ordered life coming undone, no matter how drool-worthy Dan is.
Blood, gore, and extra-long roots? No problem. The idea of falling in love? Torture.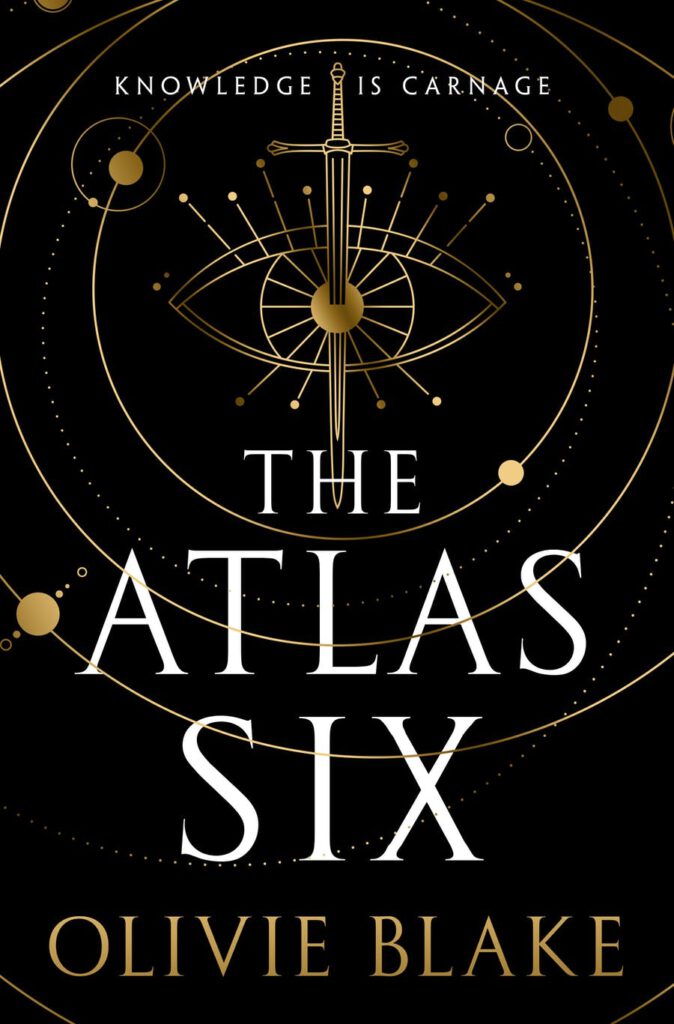 The Atlas Six by Olivie Blake | March 1
The Alexandrian Society is a secret society of magical academicians, the best in the world. Their members are caretakers of lost knowledge from the greatest civilizations of antiquity. And those who earn a place among their number will secure a life of wealth, power, and prestige beyond their wildest dreams. Each decade, the world's six most uniquely talented magicians are selected for initiation – and here are the chosen few…
– Libby Rhodes and Nicolás Ferrer de Varona: inseparable enemies, cosmologists who can control matter with their minds.
– Reina Mori: a naturalist who can speak the language of life itself.
– Parisa Kamali: a mind reader whose powers of seduction are unmatched.
– Tristan Caine: the son of a crime kingpin who can see the secrets of the universe.
– Callum Nova: an insanely rich pretty boy who could bring about the end of the world. He need only ask.
When the candidates are recruited by the mysterious Atlas Blakely, they are told they must spend one year together to qualify for initiation. During this time, they will be permitted access to the Society's archives and judged on their contributions to arcane areas of knowledge. Five, they are told, will be initiated. One will be eliminated. If they can prove themselves to be the best, they will survive. Most of them.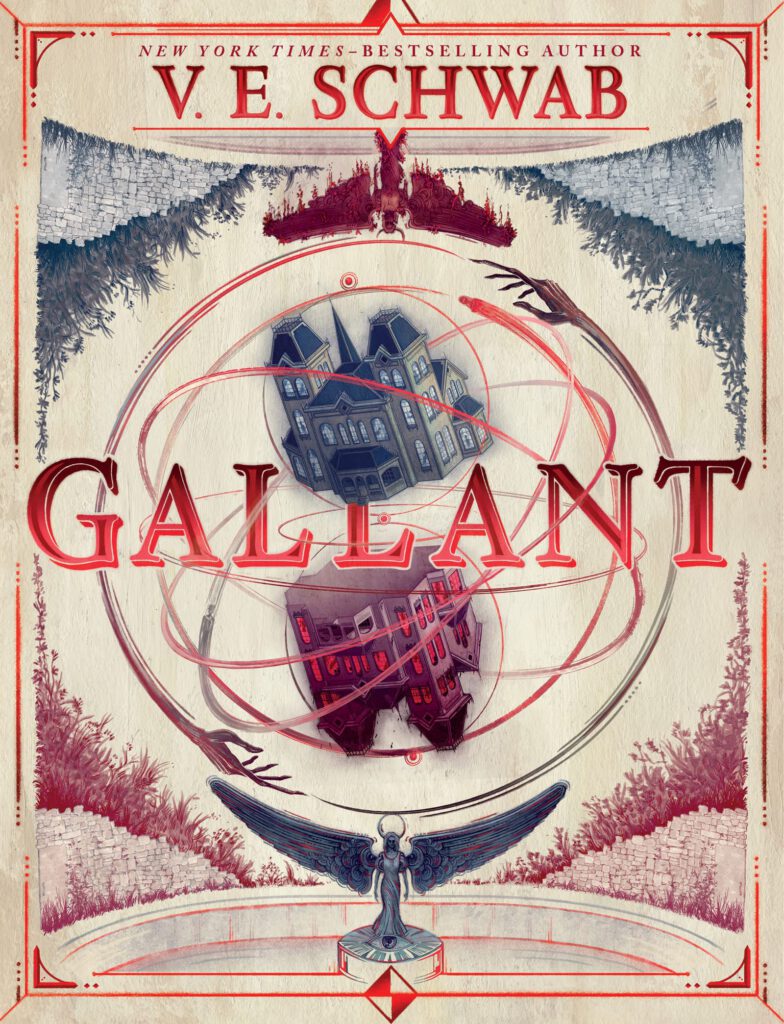 Gallant by V.E. Schwab | March 1
Olivia Prior has grown up in Merilance School for girls, and all she has of her past is her mother's journal—which seems to unravel into madness. Then, a letter invites Olivia to come home—to Gallant. Yet when Olivia arrives, no one is expecting her. But Olivia is not about to leave the first place that feels like home, it doesn't matter if her cousin Matthew is hostile or if she sees half-formed ghouls haunting the hallways.
Olivia knows that Gallant is hiding secrets, and she is determined to uncover them. When she crosses a ruined wall at just the right moment, Olivia finds herself in a place that is Gallant—but not. The manor is crumbling, the ghouls are solid, and a mysterious figure rules over all. Now Olivia sees what has unraveled generations of her family, and where her father may have come from.
Olivia has always wanted to belong somewhere, but will she take her place as a Prior, protecting our world against the Master of the House? Or will she take her place beside him?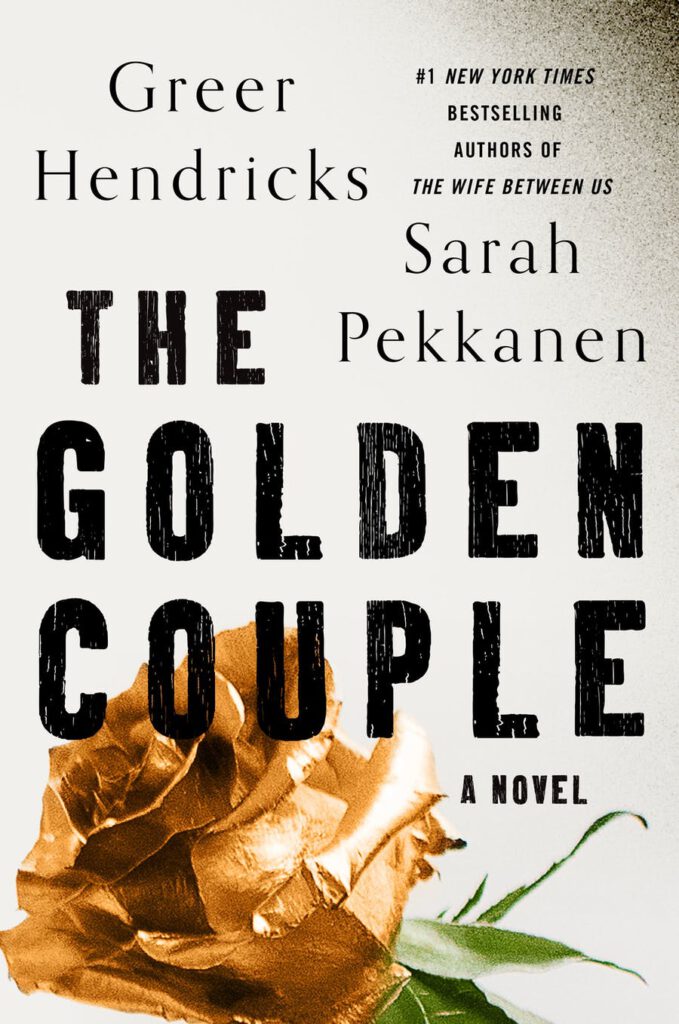 The Golden Couple by Greer Hendricks, Sarah Pekkanen | March 8
If Avery Chambers can't fix you in 10 sessions, she won't take you on as a client. Her successes are phenomenal–she helps people overcome everything from domineering parents to assault–and almost absorb the emptiness she sometimes feels since her husband's death.
Marissa and Mathew Bishop seem like the golden couple–until Marissa cheats. She wants to repair things, both because she loves her husband and for the sake of their 8-year-old son. After a friend forwards an article about Avery, Marissa takes a chance on this maverick therapist, who lost her license due to controversial methods.
When the Bishops glide through Avery's door and Marissa reveals her infidelity, all three are set on a collision course. Because the biggest secrets in the room are still hidden, and it's no longer simply a marriage that's in danger.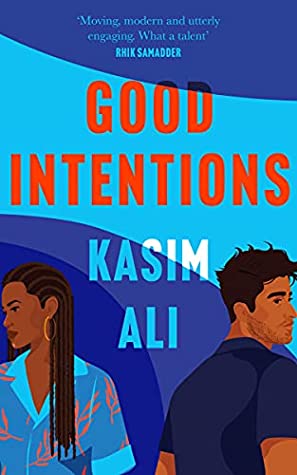 Good Intentions by Kasim Ali | March 8
Nur and Yasmina are in love
They've been together for four happy years
But Nur's parents don't know that Yasmina exists
As Nur's family counts down to midnight on New Year's Eve, Nur is watching the clock more closely than most: he has made a pact with himself, and with his girlfriend, Yasmina, that at midnight he will finally tell his Pakistani parents the truth. That he has spent years hiding his personal life from them to preserve his image as the golden child. That he has built a life with a woman he loves and she is Black.
Nur wants to be the good son his parents ask him to be, and the good boyfriend Yasmina needs him to be. But as everything he holds dear is challenged, he is forced to ask, is love really a choice for a second-generation immigrant son like him?
Deftly exploring family obligation and racial prejudice alongside the flush of first love, Good Intentions is a captivating and powerful modern love story that announces a thrilling new voice in British fiction.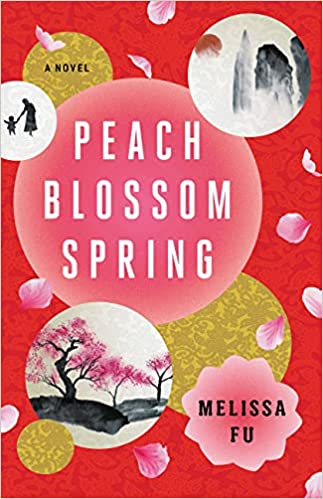 Peach Blossom Spring by Melissa Fu | March 15
It is 1938 in China and, as a young wife, Meilin's future is bright. But with the Japanese army approaching, Meilin and her four year old son, Renshu, are forced to flee their home. Relying on little but their wits and a beautifully illustrated hand scroll, filled with ancient fables that offer solace and wisdom, they must travel through a ravaged country, seeking refuge.
Years later, Renshu has settled in America as Henry Dao. Though his daughter is desperate to understand her heritage, he refuses to talk about his childhood. How can he keep his family safe in this new land when the weight of his history threatens to drag them down? Yet how can Lily learn who she is if she can never know her family's story?
Spanning continents and generations, Peach Blossom Spring is a bold and moving look at the history of modern China, told through the story of one family. It's about the power of our past, the hope for a better future, and the haunting question: What would it mean to finally be home?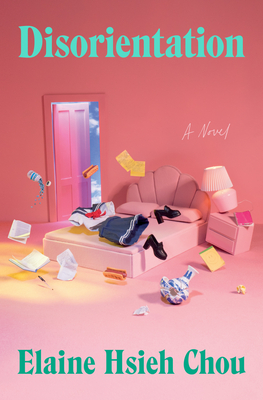 Disorientation by Elaine Hsieh Chou | March 15
A Taiwanese American woman's coming of consciousness ignites eye-opening revelations and chaos on a college campus in this outrageously hilarious yet startlingly tender debut novel
29-year-old PhD student Ingrid Yang is desperate to finish her dissertation on the late canonical poet, Xiao-Wen Chou, and never read about "Chinese-y" things again. But after four years of painstaking research, she has nothing but anxiety and stomach pain to show for her efforts. When she accidentally stumbles upon a strange and curious note in the Chou archives, she convinces herself it's her ticket out of academic hell.
But Ingrid's in much deeper than she thinks. Her clumsy exploits to unravel the note's message lead to an explosive discovery, one that upends her entire life and the lives of those around her. With her trusty friend Eunice Kim by her side and her rival Vivian Vo hot on her tail, together they set off a rollercoaster of mishaps and misadventures, from campus protests and OTC drug hallucinations, to book burnings and a movement that stinks of "Yellow Peril" propaganda.
In the aftermath, nothing looks quite the same to Ingrid—including her gentle and doting fiancé, Stephen Greene. When he embarks on a book tour with the "super kawaii" Japanese author he's translated, doubts and insecurities creep in. At the same time, she finds herself drawn to the cool and aloof Alex Kim (even though she swears he's not her type). As the events Ingrid instigated keep spiraling, she'll have to confront her sticky relationship to white men and white institutions—and most of all, herself.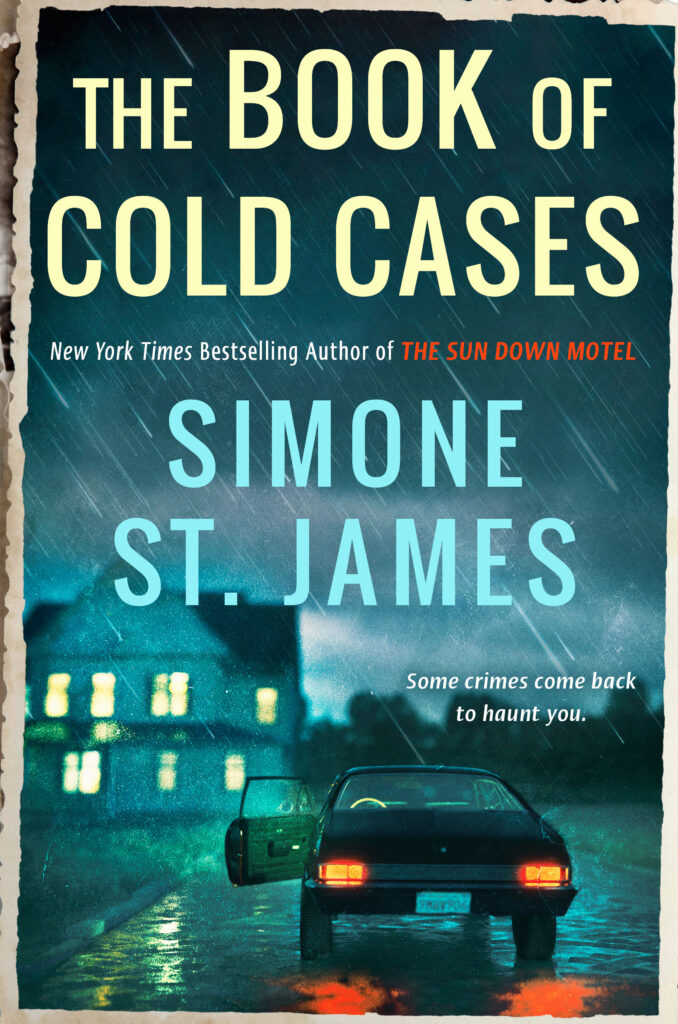 The Book of Cold Cases by Simone St. James | March 15
In 1977, Claire Lake, Oregon, was shaken by the Lady Killer Murders: Two men, seemingly randomly, were murdered with the same gun, with strange notes left behind. Beth Greer was the perfect suspect–a rich, eccentric twenty-three-year-old woman, seen fleeing one of the crimes. But she was acquitted, and she retreated to the isolation of her mansion.
Oregon, 2017. Shea Collins is a receptionist, but by night, she runs a true crime website, the Book of Cold Cases–a passion fueled by the attempted abduction she escaped as a child. When she meets Beth by chance, Shea asks her for an interview. To Shea's surprise, Beth says yes.
They meet regularly at Beth's mansion, though Shea is never comfortable there. Items move when she's not looking, and she could swear she's seen a girl outside the window. The allure of learning the truth about the case from the smart, charming Beth is too much to resist, but even as they grow closer, Shea senses something isn't right. Is she making friends with a manipulative murderer, or are there other dangers lurking in the darkness of the Greer house?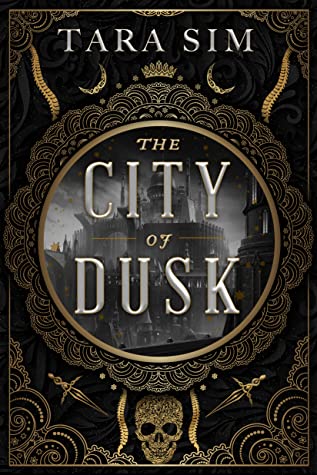 The City of Dusk by Tara Sim | March 22
The Four Realms—Life, Death, Light, and Darkness—all converge on the city of dusk. For each realm there is a god, and for each god there is an heir.
But the gods have withdrawn their favor from the once vibrant and thriving city. And without it, all the realms are dying.
Unwilling to stand by and watch the destruction, the four heirs—Risha, a necromancer struggling to keep the peace; Angelica, an elementalist with her eyes set on the throne; Taesia, a shadow-wielding rogue with rebellion in her heart; and Nik, a soldier who struggles to see the light— will sacrifice everything to save the city.
But their defiance will cost them dearly.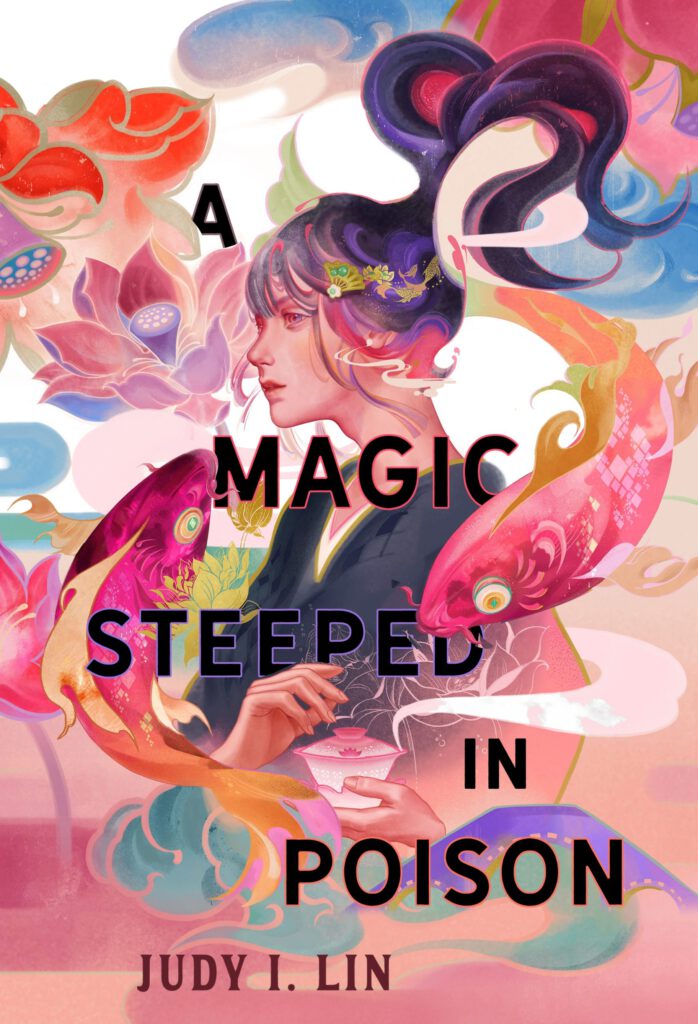 A Magic Steeped in Poison by Judy Lin | March 22
I used to look at my hands with pride. Now all I can think is, "These are the hands that buried my mother."
For Ning, the only thing worse than losing her mother is knowing that it's her own fault. She was the one who unknowingly brewed the poison tea that killed her—the poison tea that now threatens to also take her sister, Shu.
When Ning hears of a competition to find the kingdom's greatest shennong-shi—masters of the ancient and magical art of tea-making—she travels to the imperial city to compete. The winner will receive a favor from the princess, which may be Ning's only chance to save her sister's life.
But between the backstabbing competitors, bloody court politics, and a mysterious (and handsome) boy with a shocking secret, Ning might actually be the one in more danger.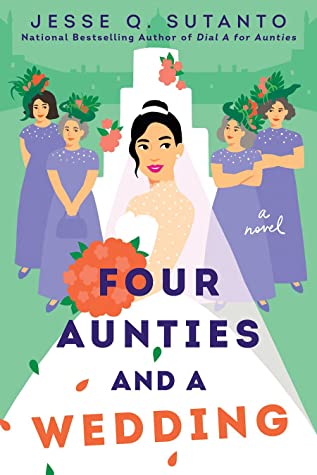 Four Aunties and A Wedding by Jesse Q. Sutanto | March 29
Meddy Chan has been to countless weddings, but she never imagined how her own would turn out. Now the day has arrived, and she can't wait to marry her college sweetheart, Nathan. Instead of having Ma and the aunts cater to her wedding, Meddy wants them to enjoy the day as guests. As a compromise, they find the perfect wedding vendors: a Chinese-Indonesian family-run company just like theirs. Meddy is hesitant at first, but she hits it off right away with the wedding photographer, Staphanie, who reminds Meddy of herself, down to the unfortunately misspelled name.
Meddy realizes that is where their similarities end, however, when she overhears Staphanie talking about taking out a target. Horrified, Meddy can't believe Staphanie and her family aren't just like her own, they are The Family–actual mafia, and they're using Meddy's wedding as a chance to conduct shady business. Her aunties and mother won't let Meddy's wedding ceremony become a murder scene–over their dead bodies–and will do whatever it takes to save her special day, even if it means taking on the mafia.